Hi, I'm Mick and welcome to this
LifePoints Review
If you are looking for a make money opportunity then without any doubt the number one place to go seems to be online surveys.
They offer an easy way to make a few bucks but finding the right site can be a bit of a daunting task.
With so many to choose from most of them are just not worth your time.
Therefore doing your own research is the only way to avoid scams and to find legitimate make money opportunities.
That's why we created this site to help people like you and whilst we will only recommend opportunities that are 100% legit we will also recommend better alternatives.
Before we get into this review we'd like to disclose that we are not associated with LifePoints in any way and won't find us pitching to you.
This means we will give you an honest unbiased review so that you can make the decision whether to join this site or not.
In the next few minutes, all will be revealed.
---
[Affiliate Disclosure: This post may contain affiliate links which means I may earn a small commission if you purchase anything through one of the links. However, this will not affect what you pay!]
---
Product: LifePoints
Founder: Litespeed, parent company, part of the Kantar Group
Product Description: Paid online surveys
Website: www.lifepointspanel.com
Price of product: Free to join
Recommended: No
Summary: One important thing that you need to know before you join a paid online survey company is that they don't pay you well.
We aren't trying to deter you from taking part in online surveys, it's just that you need to know upfront then there are no disappointments.
Often, you will read reviews like you are reading here where some people imply that this is a great way to make some money.
We can't stress enough that these survey sites should only be used as a stop-gap and certainly not looked at as a way to replace a full-time job.
We know that this is probably not what you want to hear but that is the reality of taking online surveys.
We know because we started with online surveys in the first place, but we eventually for a much better way…

---
If you are sick and tired of SCAMS, Pyramid schemes, MLMs, recruiting, having to purchase stocks, haggling family, friends and customers. Looking for a proven method of making money online, then check out my #1 recommendation. 
---
Internal Summary and Navigation
---
What is LifePoints about and who are the Founders?

LifePoints is an online survey company that provides a way for people like you and me to make a little money not just by taking surveys but other activities as well.
According to the website who.is, the LifePoints domain was registered in October 2016.
They belong to the company Lightspeed who is part of the Kantar Group and is interesting to know that Lightspeed was initially founded in 1946.
Under the name at the time of National Family Opinion which tells us that they are a reputable market research company.
In early 2019, Lightspeed merged their flagship companies, MySurvey and GlobalTestMarket into LifePoints to give them over 5 million members in over 70 countries from around the world.
With nearly 2 million Facebook likes, makes them quite a popular company.
However, this doesn't tell us whether the online survey provider LifePoints is any good or not and whether you should become a member.
---
How does LifePoints Make Money?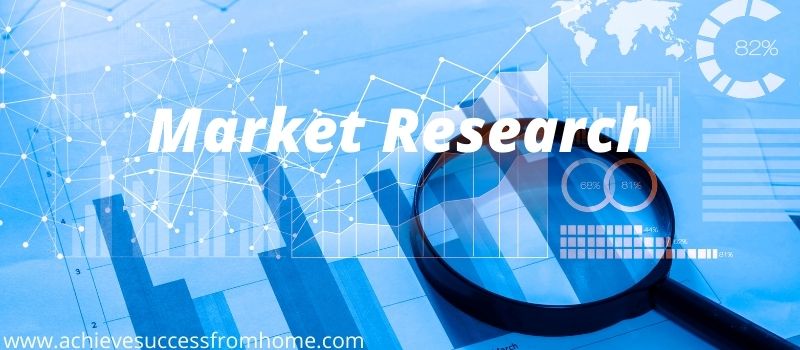 Whilst LifePoints do work within the market research area they actually operate their business within the affiliate market business model.
Let me explain in simplistic terms just what affiliate marketing is.
They act as a go-between, a connector of people to products and services and for their involvement providing the survey is completed.
They are paid a fee of which part goes to the survey taker.
---
How does LifePoints

W

ork?
As you can see by the above image, joining LifePoints is very straightforward.
Just enter a few personal details and confirm that you have read the terms and conditions then hit the signup button.
If LifePoints accept you as a new member then they will send you an email to activate your account.
First off when you enter the member's dashboard you will notice just how professional the website looks with everything laid out in a format that is easy for anyone to get around.
The first thing you should do is fill in any profile surveys, which will ensure that LifePoints can match you with the relevant surveys and for your trouble, you will be rewarded with a few points.
LifePoints uses a points system 
100 points = $1
500 points = $5 ( with minimum threshold 550 points)
Paid Surveys 

Paid surveys are the main way of earning on LifePoints and you will be notified through email but these are normally on a first-come-first-served basis.
They often fill up pretty quickly so you have to keep an eye on this otherwise you could miss out on some of the higher-paying surveys.
Surveys take between 5 and 25 minutes to complete with an average number of points of 75 which equates to $0.75.
There are some surveys that you might be invited to which can take 60 minutes and 500 points but these are very rare.
This means they have a maximum number of entrants and even if you qualify for the survey, you might find yourself getting disqualified even after 10 or 20 minutes.
This is quite common amongst these sites and you never get to know the real reason why and therefore you just have to be patient.
Once you have completed a survey then you will be rewarded with points and will be entered into a sweepstake with a chance of winning some additional points.
One thing you need to know is that getting qualified for a survey is not a straightforward process and can be very frustrating.
The reason for this is that you are not going to qualify for around 80% of the surveys that are sent out to you and we know this because we have reviewed and tested many of these survey sites.
So, if you are sent out 5 surveys expect to complete 1 or maybe 2 at the most.
Of course, to overcome this high percentage you need to have a constant flow of surveys and experience tells us this will not happen.
That's why joining other similar sites like Swagbucks and FreeSkins is a good thing to do.
Daily draws or sweepstakes
Contests come up often which have deadlines so keep an eye out for them.
Some could come in the way of liking or sharing an Instagram or Facebook post and could potentially win a $20 or $30 prize or points to the equivalent.
They could come in various formats like guessing a score of a sporting event or a countries flag.
As LifePoints does not operate like a GPT site then they have to have an equivalent way of earning some extra points.
Daily Challenges
Being active will make you noticeable to TimePoints which could work in your favour.
Meaning that the number of daily challenges that they send out increases.
Completing these daily challenges will mean that you will be able to earn a few extra points.
Locally based surveys
Earn on the go is an option that allows you to participate in locally-based surveys but you will need to turn that function on.
Just for turning this function on you will receive 50 points or $0.50.
This will allow TimePoints to match you with all things locally based.
Meaning you could be invited to additional make money activities in addition to local surveys sent to you.
Polls
These are just a bit of entertainment, all the same, you can earn yourself a few points.
Where often you will be invited to take part, where they ask you things like what is your favourite vegetable or ice cream flavour. Maybe even what is your favourite film or sport.
Redeem your rewards
There are many ways to redeem your points with the minimum threshold been $5 or 550 points.
Many of the gift cards require 1080 points or $10 and can be as much as 10,700 or $100 for an Amazon Prime membership.
If you want to use PayPal then the number of points are a little more with 1,200 for a $10 cash transfer.
Be aware that LifePoints do actually expire after three years, but this shouldn't be a problem if you are active on the site.
What I would not do, is save the points so that you reach a sizeable amount before cashing out.
We have noticed member's having their accounts terminated with large cash equivalent amounts for all sorts of reasons.
---
How much can you Realistically make with LifePoints?
We have just shown you there are various ways besides surveys that you can accumulate points with surveys been the main way to earn.
The amount you can earn will depend on how much time you dedicate to the platform and your geographical location.
Which determines how many surveys will be offered to you.
If you are been offered 10 surveys in a day then we think that you are been very fortunate but let's say that is the case.
Remember, expect to qualify and complete 20% or 2 of those surveys with an average of $0.75 per survey.
That works out at $1.50 a day which would be around $45 a month.
We normally estimate an earning potential of between $50 – $100 a month and we are never that far off the mark.
---
Who is LifePoints

 F

or?
LifePoints is for anybody who enjoys being part of a big community where your opinions really matter in helping businesses get their products to market.
Life points memberships cover a wide spectrum which means membership is open to many countries.
However, the final answer to whether you are allowed to become a member of LifePoints is down to LifePoints themselves when you actually signup.
---
What we liked about LifePoints
We are at the stage of the review where we highlight the positive and negative things that we thought you should know about.

There is a mobile app however we see there are a number of issues that are reported back from LifePoints members.
Many ways to redeem your points to cash with PayPal obviously been the main method, although there are a lot of ways with many gift cards available.
You can even donate to charities if that is your choice.
Good rating on TrustPilot which is always a good sign and a place you should always check out first.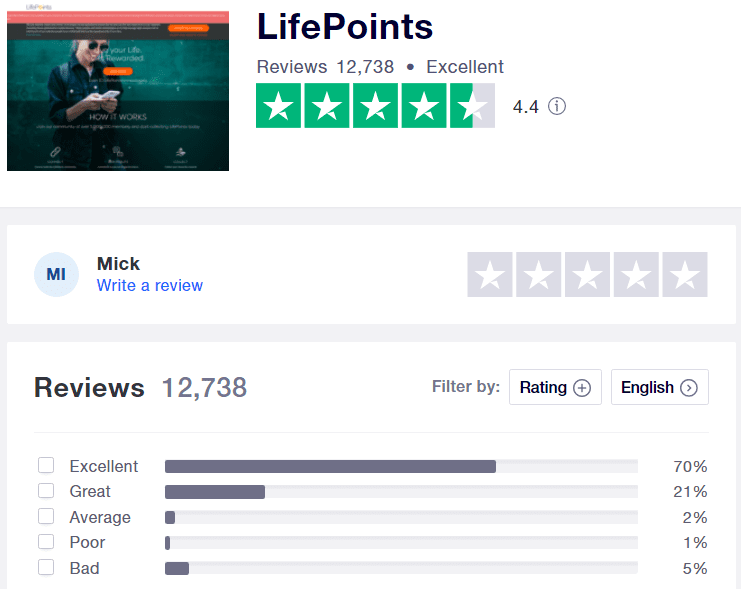 ---
What we don't like about LifePoints

There are always some negative things about a company however good they claim to be.
Here we highlighted what we thought were the most important issues to be aware of.
Getting disqualified from surveys happens quite often even when you think that you have completed one even after 10 or even 20 minutes.
You have to ask the question what happens to the information that you have already given them?
We know through past experience that a lot of these sites do actually sell on your personal information, however, we are not saying that this is the case with LifePoints. Just something to be aware of that's all! 
Problems with qualifying for surveys and this you are never going to get away from no matter which online survey site you choose.
It's a known fact that you are not going to qualify for around 80% of the surveys that come your way.
So out of 20 surveys expect to complete around 4 of them.
Very low earning potential something that you can't get away from with paid online surveys but you knew that in the first place, right?
---
Is LifePoints

a SCAM or LEGIT?
A question that everybody asks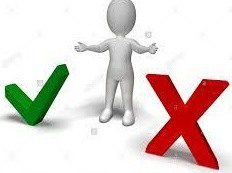 when they are searching out opportunities and with so many scams around you can't be too careful.
We feel that LifePoints is not a scam and whilst it may well be a legit opportunity, this is not the kind of opportunity that we would like to recommend.
Reviews that you will come across all the time paint these survey sites as some great way to make a ton of money like the statement we saw in a recent review.
[On the contrary, it's a reliable and legit platform that offers excellent earning options online] You have to take these statements with a pinch of sale.
LifePoints is a dedicated survey site meaning that surveys are the only way of earning which is never a good sign because this usually means a lack of surveys.
If surveys are what you enjoy doing then you might like to check out these other sites which are very popular, Idle Empire, Freeskins, Swagbucks, Branded Surveys.
---
LifePoints Review

: Final Thoughts!
Online surveys are very popular amongst people who are just looking for a few bucks here and there and we see a lot of younger people taking part especially ones at college and university.
Even people who are retired who are after something to occupy their minds, however, if you only redirected that time and effort of earning a few bucks.
You could easily turn that $45 a month into $45 a day or even more, much more…

---
Feedback, Comments and Subscribe
OK, guys, we hope you enjoyed this TimePoints review and that we answered most of your questions, and if you did then please share amongst your friends on social media.
If you have anything that you'd like to add or have any questions for us then just add them below in the comments section and we'll get back to you.
Until next time, stay safe!
#PaidSurveys, #onlinesurveys, #MakeMoney, #MakeMoneyFromHome, #Money, #FreeMoney, #FreeGiftCards, #LifePoints