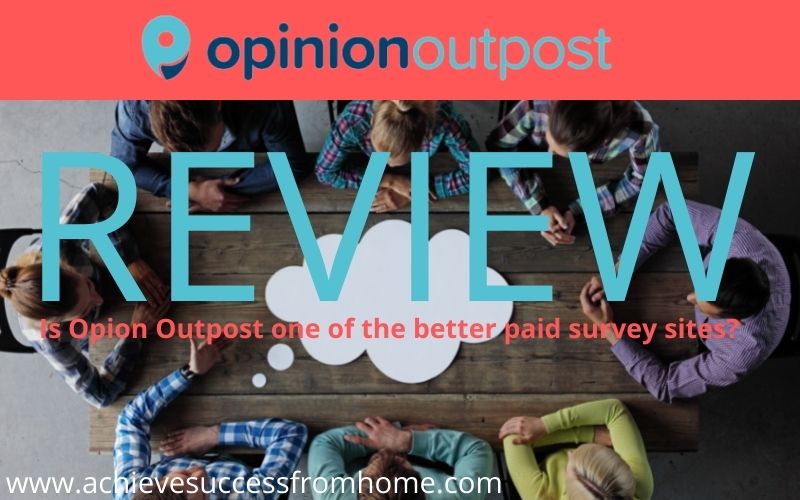 Hi, I'm Mick and welcome to Is the opinion Outpost a scam
Before we get started there are a few things that you need to take on board before joining this survey site.
If you are looking for a way to earn a few bucks here and there then you are definitely in the right place.
This website was created for people like you helping to find legit make money opportunities.
Doing paid online surveys is very popular amongst people looking for a little help on the financial front and Opinion Outpost of one of the better sites.
However, this is through researching many of these surveys sites and that is they don't pay out much money.
Before we start with this OpinionOutpost review we'd like to mention that we have not associated with Opinion Outpost in any way and therefore we will not be pitching to you.
What you will get is an honest unbiased review so that you can decide for yourself whether Opinionoutpost is worth spending time on.
That said, let's jump right in!
---
[Affiliate Disclosure: The Opinion Outpost review has been thoroughly researched from information and testimonials that are in the public domain. This post may contain affiliate links which means we may earn a small commission, however, this won't affect what you pay!]
---
Product: Opinion Outpost
Founder: Owned by Dynata
Product Description: Paid online surveys
Website: www.opinionoutpost.com
Price of product: Free to join
Recommended: No
Summary: Online surveys can be very time consuming and frustrating due to the amount of time you end up spending with very little reward.
They can be very frustrating due to the number of times that you won't qualify for a survey.
Not to mention the number of times that you will get disqualified and sometimes this happens after spending 10 or 20 minutes when you think you are about to complete it.
Many people enjoy doing surveys and we can understand why but the reality of it all is you ain't going to be earning enough to leave that full-time job.
For that to happen you really need to focus that time and energy in another way…

Opinion Outpost – Table Of Content
What is Opinion Outpost about and who are the Founders?
Opinion Outpost is a dedicated survey provider where people like you and me can make a bit of money for sharing our thoughts and opinions.
They have been around since 2009 and belong to Dynata who are a market research company that claims to have around 2 million members.
That is with over 3 million surveys a month that OpionOutpost commissions each month which cover a very wide range of topics.
These are based on the 4 sites that Opinion Outpost operate, in the US, Canada, UK and Germany.
People love sites like Opinion Outpost because they require no skills and these surveys can be done whilst watching tv or even listening to music.
According to their website, they pay out around $400k every month which I find hard to believe considering just how many people are having the same issues when they try to redeem their points.
That works out at $4.7 million a year and for an online paid survey provider that is some serious paid out commissions.
Certainly not what we are used to seeing.
How does Opinion Outpost Make Money?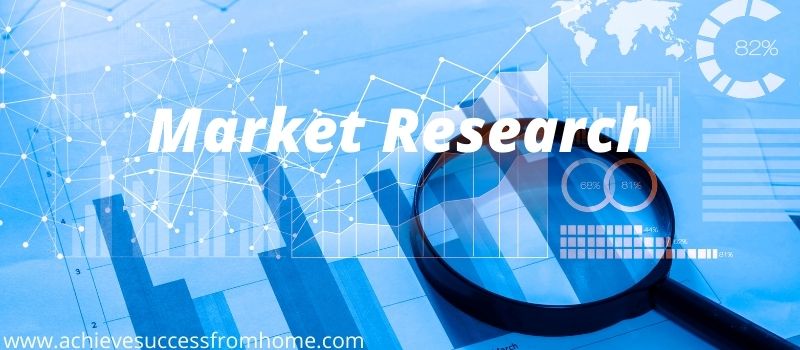 Market research is a business strategy all companies should use but unfortunately, some budgets don't accommodate such luxuries.
It's a way of gathering information about target markets and consumer behaviour which gives the businesses a competitive edge.
It also means that you could be helping new products and services get to market, so you can see a worthy role that you will be taking part in.
It's the job of Opinion Outpost to connect people like you and me with 3rd party market researchers and to offer our opinions through surveys.
If you didn't know but Opinion Outpost operates within the affiliate marketing industry just like this website you are on now.
How does Opinion Outpost

W

ork?
All you have to do is click on the appropriate website to start…
Fill out a few particulars or you can sign in using your Facebook profile which we don't advise.
Once you have read and ok'd that you give Opinionoutpost to share your information and the terms and conditions then just click the submit button.
Once you have received the account activation email and replied through the link you are ready to go.
Once you are in the member's area the first thing to do is to fill in your profile surveys which are important for matching the right surveys with you.
Depending on your geographical location this can have a big impact on what surveys you are matched up with.
Opinion Outpost users a ranking system or tiered system want for a better term which allows Opinion Outpost to monitor your dedication to these surveys and return be rewarded for your participation.
So everybody starts at Bronze
Silver, complete 1st survey, 25% of your survey profile and 1 survey in the last week.
Gold, complete 10 surveys, 50% of your survey profile and 1 survey on 2 consecutive weeks.
Platinum, complete 25 surveys, 75% of your survey profile and 1 survey on 3 consecutive weeks.
Diamond is the top-level and achieved once you have completed 50 surveys, completed your profile surveys and at least 1 survey in four consequent weeks.
At each level, you will be rewarded additional points so what I would do is complete your profile completely and just concentrate on taking surveys.
However, if you aren't continuously active in taking surveys then you could find yourself slipping down the ranks and losing benefits.
Opinion Outpost uses a points system 
1 point = $0.05
10 points = $0.50
100 points = $5.00
Paid Surveys 
There are a couple of ways of finding surveys, either from the member's dashboard but normally you will receive an email from OpinionOutpost.
These surveys are normally based on a first come first served basis which means they won't hang about waiting for you.
One thing that you will notice is that the Opinion Outpost doesn't tell you in the email how long or how much you can earn from this survey.
To find this out you will have to click on the link and go into the survey.
Another thing to point out is that you have to be truthful and take your time otherwise you might find yourself getting disqualified and in many cases having your account suspended or even terminated.
Some of the questions are there to try and catch you out and see if you are paying attention, so just take your time.
One thing to notice is long surveys don't necessarily mean more points!
Draws or Sweepstakes
They often have draws or sweepstakes that you can enter and you may find yourself being entered by Opinion Outposts for being disqualified from a survey.
Even sometimes they just enter you automatically where you stand a chance of winning some extra money.
However, there are a lot of members so don't expect too much, in fact just forget about the draws.
Redeem your rewards
You'll need to achieve the minimum threshold which is currently 30 points or $1.50 which can be redeemed through gift cards.
If you want cash then you'll need as of this review 100 points or £5 to cash out using PayPal.
You could also use Visa cards but the lowest amount through this means is 200 points or $10.
How much can you make with Opinion Outpost?
This all depends on a couple of important factors.
How much time do you dedicate to the site?
How many surveys are sent out to you, based on geographics?
Opinion Outpost is not a GPT or "Get paid to click" site which means there are only surveys and you have to rely on volumes of surveys coming your way.
Through testing and reviewing many of these sites we find that the number of surveys that you can expect to receive daily is between 5 and 10.
Based on the fact that you are not going to qualify for many surveys, in fact, we have a benchmark of 80% that you will not qualify for.
This is not a figure we magically came up with this is through testing.
Let's take for instance if you received 10 surveys then expect to qualify and complete 2 surveys daily with an average of 10 points.
So that will give you around $1 to $2 a day times 30 = around $45/month.
Ok, you might earn a little more and you might earn a little less, this is just to be used as a guide and if you know this then there will be no surprises when the time comes.
Now, we know that you will not receive many surveys on a daily basis so what do you do with your spare time?
You could join some additional survey sites to help increase your earning potential and we would suggest looking at these similar sites…
Branded Surveys, Swagbucks, Idle Empire and Freeskins
There are reputable sites and Idle Empire when we reviewed had a 50% commission on all your referrals earnings.
A quick tip here: Learn how to recruit people properly and Idle Empire could be a great money-spinner, much better than doing surveys.
You would need to have a website though but hey, don't let that deter you as building a website nowadays is not rocket science, but guidance in that area wouldn't go amiss, right?
Who is Opinion Outpost

 F

or?
Sites like Opinionoutpost are for anybody who is looking for a few bucks here and there.
They are pretty straightforward so anybody can get involved providing you come from the US, Canada, UK or Germany.
With over 2 million members they are one of the popular sites that people will check out, however they have their problems like many similar sites do.
What we liked about Opinion Outpost
We are at the stage of the review where we highlight the positive and negative things that we thought you should know about.

Many ways to redeem your points to cash with PayPal obviously been the main method, although there are a lot of ways with many gift cards available.
You can even donate to charities if that is your choice.
Different tiers to help you benefit and to earn more.
Rating on TrustPilot is pretty good with 84% positive feedback which tells us they are worth checking out. That said, you are still going to find a few negative things and you still need to take these into consideration before signing up.
What we don't like about Opinion Outpost
It doesn't matter how good a business claims to be there is always some baggage that they carry around.
Opinion Outpost is no different so we have highlighted what we think are the most important issues which you can see below.

Not qualifying for surveys which is mainly down to your demographics so don't think you have been singled out.
This is the same with all survey sites.
Getting disqualified from surveys is more common than you think, where you can spend upwards of 15 minutes only to be thrown out and disqualified without any reason at all.
This is where it can get extremely frustrating because in some cases you can actually believe that you have completed the survey when this happens.
This is where you can do nothing about it but be patient.
There is no mobile app which can be annoying because almost everybody owns a mobile device of some description nowadays.
However, the site does appear to be mobile-friendly which sort of compensates for the lack of a mobile app.
No referral program which we find strange and also means that the only way of earning any money is through surveys only.
Members complain about their accounts getting suspended for no apparent reason and in many cases, their accounts are getting deleted.
Is Opinion Outpost

a SCAM or LEGIT?
All you have to do is go and look at reviews in TrustPilot and Google reviews and you will see members complaining and stating that Opinion Outpost is a scam.
However, people just might not be abiding by the rules that apply at Opinion Outpost.
Through our research, we found that Opinion Outpost was a legit make money opportunity although you won't earn enough to replace a full-time job.
If online surveys are something that you enjoy then we would suggest joining a few other sites to help in maximizing your earning potential.
Opinion Outpost Review

: Final Thoughts!
Online surveys are a popular choice and more so in recent times but the best that you are going to earn is between $50 and $100 a month and that's if you are lucky.
Not to mention you are going to have to dedicate a lot of your time too.
If you are interested in earning some real money then you might like to…

Feedback, Comments and Subscribe
Ok, Guys what did you think but more importantly did we answer the questions that you were asking yourself?
Any questions for us then please add them below in the comments section and we will get back to you.
Until next time, stay safe!