What is SliceThePie about and can you really get paid for listening to music, and the simple answer to this is yes you can, but don't go out and put that deposit on that new car just yet!
I would wait and see how this review pans out first!
As you are probably aware, there are literally thousands of making money online websites where all they ask from you is your time, patience and the ability to write a review, just like I am doing here with "What is SliceThePie about"; and for this, they will reward you.
Granted it won't be much but all the same a slice of the pie. Just as the name suggests, so let takes a look at this slicethepie review and see where it takes us.
---
Product: SliceThePie
Website: https://www.slicethepie.com
Price: 100% Free to join and take part in
Founder: David Courtier-Dutton
Founded: 2007
Summary: A way to participate in the future of struggling up and coming music artists, and get paid for listening to their records, and reviewing and ranking them.
Recommended: No (There are much better alternative solutions out there worthy of trying)
---
Internal Summary and links
---
Let's take a look at some facts before we dive into the review
A legitimate website dedicated to helping up and coming music artists.
At the time in 2007 the only website of its kind.
Provides real-time on-demand feedback to major US record labels.
One of the Internets largest music review sites, if not the largest!
As of 2015 additional categories were added to the site, including fashion, mobile cases, and accessories, branding and logo imagery, plus more…
Currently, have over 2,000,000 members, also known as "scouts".
Received over 33,500,000 reviews.
Paid out more than $4,000,000 to its members or scouts.
No points, vouchers, or discounts, only paid in cash.
Based in Reading, UK, and Connecticut, New York.
---
What is SliceThePie About?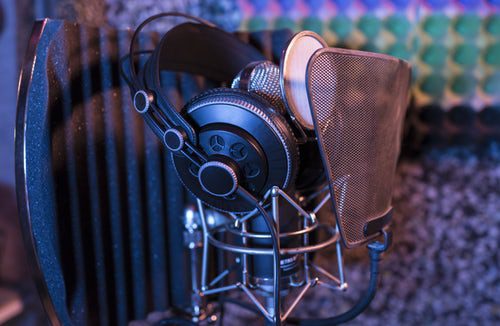 When Slicethepie was formed way back in 2007, the main goal was to focus on helping aspiring music artists get their first foot on the ladder.
They all came with no backing and no record deals and saw it as a way to promote themselves, their brand and their music, costing them very little if anything at all.
Artists would approach Slicethepie for backing and would then upload their music legitimately (not like Napster) and would then be listened to by STP members, or scouts as STP would portray them as.
Members or scouts would then listen to a record, not knowing who the artist was and write a review and score the record 1 to 10 and for their efforts would be paid. The amount paid would be based on many factors, mentioned a little later!
Since 2015 SliceThePie has expanded their focus in other areas besides, such as…
Fashion items, mobiles cases, and accessories. logos and branding imagery.
---
Writing reviews have a strict code – Let's see if we can make it easier!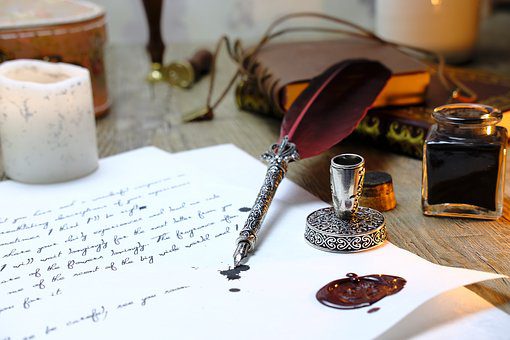 Write the review whilst listening to the song
You have to listen to a song for a minimum of 90 seconds which isn't long to give a good account, so take notes whilst the song is playing otherwise you may miss all the different elements that you are asked to comment about by STP.
You have to mention all the elements that are required
In order to listen and absorb everything about a record you really need to listen carefully, and I don't know about you but, for me, I rarely listen with any great depth, and usually just listen because it has a catchy tune or maybe great lyrics.
Break it down and highlight the…
Vocals
Instrumentals
Synth/Midi/Effects
Mix/Sound/Volume
Timing/Rhythm
Composition
Cover those points and you shall see an improvement in the cash reward as well as your ranking!
Make comparisons
I have listened to a few songs and whilst I didn't know the artist or the song, it struck a chord with me and was very similar to something I'd heard of before.
Ensure you include these comparisons within the review.
Be Articulate
It takes time to work your way up the rankings and many find themselves slipping down due to the lack of genuine content and this could be mistaken for the lack of articulation.
Each record is unique and therefore your comments should be unique also, so brush up on your grammar so that your review is good.
How does the song relate?
Many songs can instantly take you back in time through memories and personal experiences such as that…
First date
A social event maybe
That great holiday
They may have been happy times or sad times just remember to include these too!
Lengthy Reviews
Try to make sure your reviews are as long as possible, without them getting too boring or irrelevant. Remember the longer and more interesting the review the more you will get paid, and this also goes towards your ranking too.
Be consistent and review daily
Try to write as much as you can and by checking in every day at various times throughout the day, you'll make sure you're getting a bigger Slice of that Pie.
Hopefully, that little lot should help!
---
How to make money with SliceThePie
First of all, you sign up and create an account, and then you choose what type of music you like to listen to.
If you want to maximize your earning potential with Slicethepie then select them all.
Once you have created your account then each time you sign in to the application you are met with 4 choices. It is clear that people joined because of their love of music and therefore you would choose the music option.
If you need a change from music then there are other alternatives to break up your time.

There are 2 ways to make money with Slicethepie:
Submit reviews and get paid.
Refer friends to join STP, which enables you to earn 10% for each review submitted and accepted.
Reviews
By selecting the music category a random record will be displayed for you to listen to and review.
At this point, the details of the artist are not given for obvious reasons, so that you can make an unbiased review!
You have the option to listen for at least 90 seconds to the record and then you are allowed to make a review and score the track from 1-10.
Write constructive comments and ensure you cover vocal, instrumental arrangement, rhythm, and production, with around 60 words minimum.
Based on your reviews and scoring, the top 2% of artists will be showcased, where they have a real chance to be seen by major record companies.
The amount you receive for your review is based on a few factors.
Your star rating from 1 – 5
Vocals
Instrumentals
Synth/Midi/Effects
Mix/Sound/Volume
Timing/Rhythm
Composition
Length of review
Referring a friend
Referring friends is always a plus to boost your account balance.
You can access your own referral code and link, to share with family and friends and invite them to join SliceThePie.
By doing this allows you to benefit from 10% of everything your referral earns, granted 10% of a few cents doesn't amount to much but just think if you invited 1000, then you can see where the benefits are.
1000 * .05 (average per review) = $50
When you look at it like the above example 1000 referrals @ .05 cents = $50 that's not bad going, but try and get 1000 new referrals and I can tell you that you will have your work cut out.
---
How much money can you make with SliceThePie?
Every member or scout as they are known, start off with a star rating of 1 star. Higher the star rating the more money you will make!
On the basis that…
* = $0.05
** = $0.10
*** = $0.15
**** = $0.20
***** = $0.25
To achieve a higher rating this all depends on the quality of the review which has to be unique and covering all the elements that are asked for by STP, as well as the length of the review. The longer the better!
When you start you will earn around $0.05 for each review that you make, but that is a conservative figure and will be based on the quality of your content.
Let's take a look at some statistics!
OK, so let's base our hourly income on the $0.05 (1 review) which is a rough estimate of what you will make when you first start because it will vary dependant on quality.
The minimum amount of time that STP allows for you to listen and write a review is 90 seconds, with around 60 words.
There are 3,600 seconds in 1 hour.
3,600 seconds / 90 seconds (min length for review) = 40.
That is 40 reviews in 1 hour.
That's based on 90 seconds per review we should be able to manage 40 reviews, right?
40 * $0.05 = $2.00
That's a conservative estimate of $2 an hour.
Depending on which state you live in! The average minimum wage is around $8.00 an hour.
You see where this is going?
40 * $8.00 = $320 a week for a normal working week
40 * $2.00 = $80 a week (STP)
STP = 40 * 8 (hour day) = 320 reviews in 1 day / 1600 reviews in 1 week
That's some serious going to keep up to, wouldn't you agree?
---
Why not focus your writing ability and learn how to make a lot more money in a more productive and enjoyable way!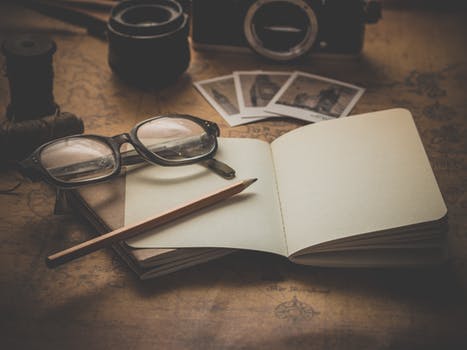 The more you write the better you will become, and that's the same in many things in life!
Instead of writing reviews and submitting them to STP, why not write the content for yourself and add them to a website and get them in front of people who are searching in Google, Bing, and Yahoo etc?
Just like I am doing with this website! It's certainly not rocket science!
Writing reviews and getting those reviews out in front of the people who are searching for things like…
"How can I make money online?"
"Can I earn money for listening to music?"
"Need to earn some money quickly?"
Maybe one of those search terms was what you entered into Google and guess what? You found this article that I wrote here!

66,310 Google searches every second which equates to around 5,700,000,000+ searches in Google each day! Not to mention all the other search engines that are out there! That is some shop there!
The above snapshot was taken at 14.15, so as you can see another 9.5 hours left until the day ends!
All you need to do is work out what people are searching for using keyword research to determine your niche.
Create a website based around your niche. Created within 1 minute, take a look here.
Create articles, reviews (like with SliceThePie) except on a wider scale.
Get your website in front of the 5,700,000,000
Granted this is not going to happen overnight but just think about it?
From now until this time next year if you follow the steps taught then you will have a business with a passive income working for you 24/7/365, that can generate anywhere between $3000 and $7000 a month.
That is a very conservative figure!
To increase this monthly revenue all you do is target more people and create more articles and reviews.
The beauty of this training is it is 100% FREE to join and you will not be asked for a CREDIT Card.
This way you can take it for a sort of "Test Drive" and see what you think. A no brainer right? Check out the review here!
If what you are after is money a little quicker then why not make your writing skills work for you and take advantage of sites like HireWriters or Fiverr who I would recommend.
There are literally 100s of great freelance writing websites but these are the ones I have used in the past and are very good.
Just check the sites out, because I am willing to pay $25 for a well-written article when I don't have the time to do it myself. You could be that person I am paying to do the work!
---
Pros and Cons
Pros
It is free to join and participate in.
Paid in cash and not points.
You have a say in the future of an unknown artist which has got to be a plus.
It can be enjoyable if you are a music fan.
There is a referral program, so you can get paid for introducing your friends.
The chance to hear new artists and music that hasn't hit the market yet.
Alternative categories that you can get involved in.
Cons
Very stringent guidelines for review acceptance
I found that creating a unique review wasn't as easy as you may have anticipated. No matter how unique and correct you thought the review was it just wouldn't get acceptance.
This is a common complaint by many members.
You have no way of knowing just where you are going wrong and at times is hit-and-miss until you do get it right, and even accounts are closed down or suspended due to this.
Payments have been delayed.
Once you have reached the threshold of $10 you can then redeem the cash via PayPal but this can take several days before you actually receive the money.
Over this period your reviews will be scrutinized even more by STP to make sure that your reviews are unique and acceptable.
It would appear that even at this stage STP can refuse to pay the cash-out and your time spent on the reviews could be all in vain.
For the amount of time and effort, it just isn't worth the hassle
Quite frankly these sites just don't want to pay out and make it worthwhile!
Writing consistent unique reviews one after the other is painstakingly slow and difficult, not that writing reviews per se are difficult, it's the strict rules for acceptance when you don't actually know what the rules are, and on top of that the extremely small amount that you receive for all your efforts.
If all you are after is to earn some extra cash then why not try something like Swagbucks. Here they have an app that allows you to get paid for taking surveys, playing games, listening to videos, shopping and searching in their search engine. A lot more interesting if earning a little extra cash in your spare time is what you are after doing.
---
What is SliceThePie About – Final thoughts!
As you can see, there will not be any big slice of the pie here, and for you to achieve very little in the way of monetary value it is going to take some great dedication, and spending many hours writing unique reviews.
Is this really what you want to spend your valuable time doing?
Whilst it would seem a good alternative way for up and coming musicians to get their music showcased, and possibly brought to the attention of major record companies and get a recording contract, my real concern is the amount of time that you will need to spend listening and writing unique reviews.
Here at STP, you need to be able to write reviews, whether, for an up and coming music artist, fashion items such as mobile accessories, or branding and logo imagery, then why not focus those writing skills in a more constructive way and learn how to build your very own online business.
It is not as difficult as you may think, seriously!
Taking part in these review sites are OK for a little extra cash and maybe a little fun and something to pass the time of day, but seriously, think about the amount of time spent writing reviews or filling in survey's and convert that time and energy into learning a new skill that could set you up for life.
If you are interested in pursuing this further then why not check out an article I wrote here. It might surprise you!
---
Comments
Do you have any experiences with SliceThePie?
Did you manage to achieve the 5-star rating? How long do you spend on STP? What's the largest amount of cash you have made? Are you confident in writing reviews and want to focus those skills in a more productive way?
Love to hear your thoughts and tell me what you thought of this review?
I look forward to making that connection.
Mick