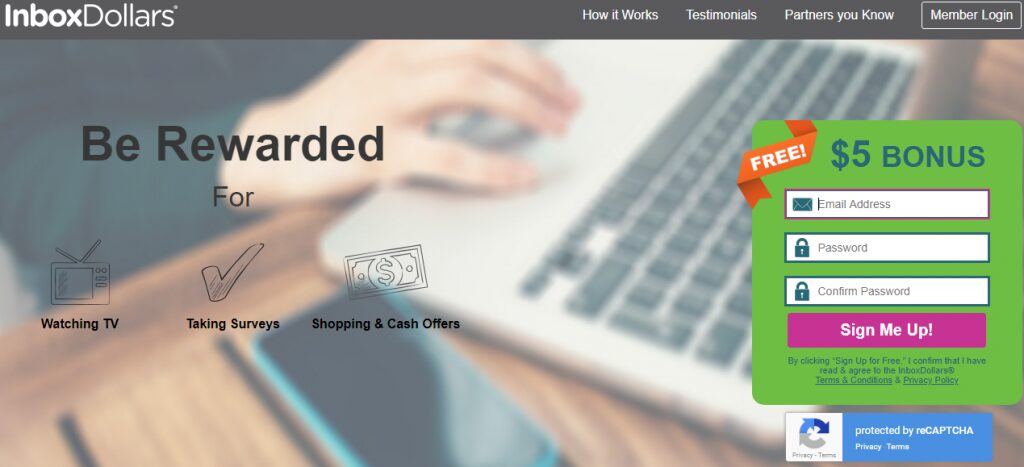 What is InboxDollars and can you really make some extra cash or should the company be really called InboxPennies, anyway let's take a look and see shall we?
When it comes to the Internet, I wonder just what people would be doing with their precious time nowadays, if a British scientist at Cern hadn't come up with the Internet idea in the late '80s!
As it is, we all spend a lot of time online looking for ways to make some extra cash, for that next purchase or just a way to supplement your income.
Like we all do; you probably search endlessly for things, read and send emails, play games, watch videos and much more. We do this without even thinking about it!
Now, just imagine someone pays you for doing what you are already doing on a daily basis? Sounds cool, right, but wait until you have read this review and then see if it really is worthwhile you spending your time doing!
---

Product: InboxDollars
Website: https://www.InboxDollars.com
Price: 100% Free to join and take part in
Founder: Darren Cotter
Founded: 2000
Summary: Earn money for participating in activities, such as surveys, searching the internet, watching videos and a host of other things.
Recommended: No (There are much better money making solutions out there worthy of trying)
---
Index
---

---
Let's take a look at some facts first before we dive into the review
A legitimate website where you get paid for taking part in various activities.
Pays cash as opposed to points
Has over 17,000,000 members
Paid out more than $50,000,000 to its members
Recognized by inc.5000 for outstanding growth
Has over 2.1 million Facebook likes
Based in the UK, US and Canada
SendEarnings acquired in 2005, which is a similar site to InboxDollars
Cotterweb Enterprises formed in 2005
They expanded and launched InboxPounds in the UK in 2012
They expanded and launched DailyRewards in Canada in 2014
BBB (Better business bureau) A+ rating.
---
What is InboxDollars about?
InboxDollars is an online rewards club also known as a "GPT" site which means "Get Paid To". Which offers its members money for taking part in online and mobile activities?
InboxDollars connects consumers and advertisers in a way that benefits both, and in return members are rewarded for taking part in activities such as reading and acting on emails, taking part in surveys, playing games, watching videos and TV commercials, and signing up for offers amongst other things.
The number of surveys that are sent to you depends on your individual status and the way you filled in the questionnaire when you first signed up.
They take a lot of stats into consideration when deciding what surveys and who they send their surveys to, and the reason why you will see some people getting more surveys to complete than others.
One thing you'll notice when you look online and that's apparent when you check review sites like Trust Pilot is that some folks are having a lot more success with InboxDollars than some others, and this is obviously down to your personal demographic.
---
How to make money with InboxDollars
Creating an account is pretty straightforward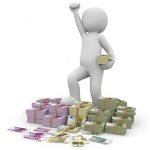 and once you have you will be able to take part in the various online activities that are on offer and get paid for doing so.
Taking Surveys
Surveys will appear on your dashboard and the type of survey depends on how you filled in the questionnaire when you first signed up to become a member.
Emails will also be sent to you on a regular basis to notify you when surveys are ready.
Each survey listed will give you an estimated completion time along with how much you can earn.
I have seen surveys offered for something like 10 cents for 20 minutes of your time and even seen the odd one offered at $4 for 25 minutes of your time; mind you when I saw this I thought my luck had changed. Sad to say that I spent 15 minutes filling this in only to be told that I didn't qualify. Yes, really!
Just think you're sat down in the evening trying to earn a little extra cash and you spend 20 minutes filling in a survey only to be told that you didn't qualify.
Ok, no problem, I'll try another then, right?
After 4 surveys you are met with the exact same message "you didn't qualify!"
As, you can imagine, not only is it frustrating but you have spent 1 hour 20 minutes of your life and for what? Nothing to show for your efforts!
Unfortunately, this happens a lot more than you think!
Reading and responding to emails
You will receive several emails on a daily basis, and get paid for reading and by clicking on any links in the email or taking action on whichever promotion is on offer.
Just by accepting that you have seen the offer means you will get paid, but by doing this will mean you will receive 1 or 2 cents.
100 more emails and you have earned yourself a dollar, hum!
Logging in
Every time you log in to the website you will earn yourself a few extra cents.
Signing up for offers
Offers will appear on your homepage and in order to get paid you will need to sign up for the ones that interest you.
There's a multitude of offers to choose from, such as online casinos, mobiles, insurance, magazines, become a product tester, betting etc.
Remember that when you sign up for some that you may be passing over your Credit Card details, so be wary of this!
Watching Videos and TV
Bored with taking surveys then why not break it up a little and watch some short videos and TV commercials from their advertisers. Check out how to make a curry or pizza!
Playing Games
We all like playing games, well how about getting paid for doing so, with popular games like bejewelled etc.
Searching the Internet
We spend hours online searching for things on Google so why not use the search engine on the InboxDollars platform and get paid.
Shopping through the website
Get cash back for your purchases from hundreds of merchants including Wal-Mart, Target, Old Navy, and more
Referring Friends
There is a referral program available once you sign up, where you can use your personal link and send to friends and family asking them to join. This way you can receive a percentage of that persons earnings. Mind you this might be a good way to lose some friends also!
---
How much money can you make with InboxDollars?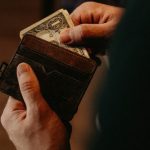 How much depends on how much of your precious time you want to dedicate to the website, your location and how many opportunities are available to you.
To cash-out you will have to earn at least $30 and reaching that limit is going to take some doing!
Below is an estimate of what each activity can pay you.
For signing up you receive: $5
Reading and responding to emails is around $0.10 per email.
Taking surveys, you can get between $0.10 and $4 (if you are lucky) and times vary accordingly.
Logging in will get you a couple of cents
Signing up for Offers, anywhere from a few cents up to $20 I have seen.
Watching Videos and the TV commercials –each video can earn you up to 15 cents per viewing and after the TV commercial you can find out if you have earned anything through a scratching coupon.
Doing internet searches – 3 cents for any four searches you make through the website.
Referring friends will get you 10% of anything your referral earns through the site. Just think how you can benefit by doing just this.
---
How to get paid with InboxDollars
Once you have reached your target goal of $30, you can request a check or a Visa Cash Card.
It can take around 2 weeks for payments to be processed for the first time cashes, but after this, your account is upgraded automatically to a Gold Member which speeds up the payment process to 1 week.
Payments are issued in US dollars regardless of where you live.
Once you have achieved Gold Member Status you can enjoy additional perks, including faster payment, more loyalty rewards, more sweepstakes and additional referral rewards.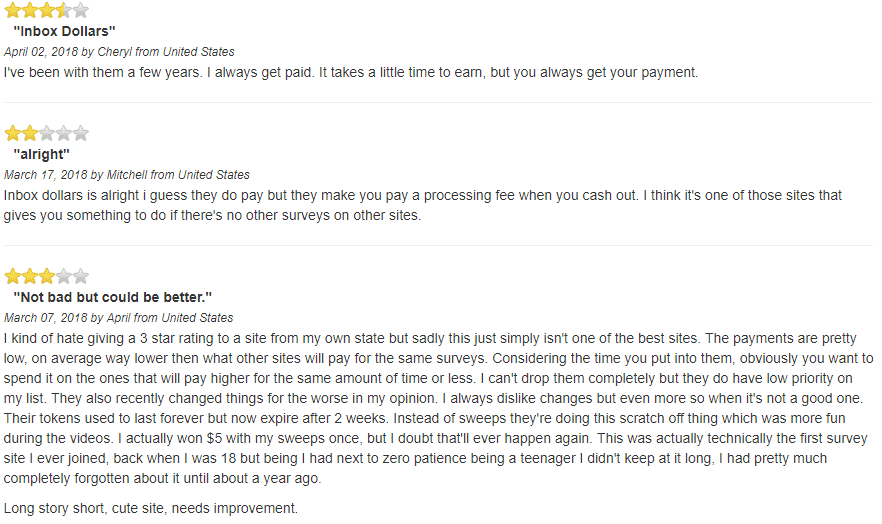 ---
Pros and Cons
All products come with a certain amount of baggage no matter how good they appear or you are told they are.
Here we come to a summary of the positive and negative aspect of taking part in something like InboxDollars which I have tried to highlight below.
Pros
The site is a legit way of earning some extra cash, but just how much will depend on you.
It is 100% free to join and take part in.
Getting paid for what you would normally be doing whilst on the internet.
There is a referral program where you can invite friends and be compensated for, by receiving 10% of what the referral earns.
High profile clients use such as eBay, Netflix, Target, ADT, Disney etc. and these can sometimes pay good money for just signing up, but be careful because you will have to have your credit/debit card at the ready. Remember to cancel free trials as you will be billed after a period.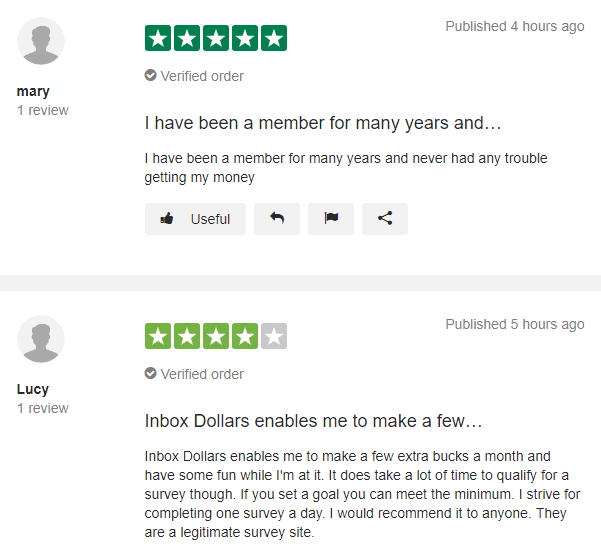 Cons
The minimum amount of $30 that you have to reach before you can cash-out is going to seem like an age to get to, especially when the rewards for some surveys are going to be around 10-20 cents to complete a survey of 20 or so minutes
Offers are not updated enough and to make money you will find yourself having to spend money first.
Many members are complaining that in some cases they are 10 minutes or more into a survey only to be told that they haven't qualified for that particular survey. Some members have even completed a 20-minute survey when this has happened. I can testify to this!
There have been instances where personal data such as credit card and bank account details, telephone numbers and addresses have been stolen by third party sites.
If you are not active for a few weeks, accounts have been suspended and you may find that you are bombarded with emails from advertisers, in other words, spammed!
Payments are not forthcoming and can take a couple of weeks before you receive payment.
Tasks are restricted so if you actually wanted to do more and try to build your account balance you will be held back.
---
What is InboxDollars and Final thoughts!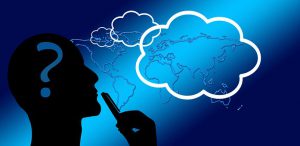 OK, so now you know the rundown on whether InboxDollars could make you a little extra cash, and the simple answer to this is yes you can, but not in large amounts which we've come to learn.
It certainly isn't any sort of scam which many people are indicating, because straight off the bat, it will not cost you a dime to join and take part, although it may do if you decided to partake in their offers!
As you can see, you are not going to be breaking the bank any day soon!
What these websites tend to be for many is just a bit of fun and a way to earn maybe a few extra bucks, and you shouldn't focus all your time and energy in trying to do anything other.
I joined up and gave it a try, and whilst I managed to be accepted for the $5 bonus which everybody will do, this is only paid when you manage to reach your cash-out total of $30.
I didn't manage to reach that $30 threshold (sorry to say) although I did manage $15.
I guess then to redeem that amount I will have to spend many more hours which I am not prepared to do. I tend to value my time much more nowadays!
Taking survey after survey and spending 15-20 minutes only to be told that I hadn't qualified is enough to drive anybody mad, so I'm afraid that's it as far as I'm concerned with InboxDollars or should it be renamed to InboxPennies?
If partaking in these types of "Make Money Online" sites is something that you are happy with doing then why not check out Swagbucks which is a little better, but only just.
Before I started my online business I spent many hours searching these sites out until I found a training platform that teaches you how to build an online business, and I can tell you that was the best decision I made.
It won't break the bank either because it is Free to join and you won't be asked for your credit/debit card details. Mind you it isn't some magic button either that you can press and become instantly rich.
It will take hard work, but enjoyable and very rewarding, and this training platform was designed with the Newbie in mind.
Just think long term, but not too far down the road. This time next year you can be earning anywhere from $1,500 – $7,000 a month and that is a conservative figure. It all depends on each individual!
If you are interested then check out an article I wrote here and see for yourself. What have you got to lose? But so much to gain!
Tell me what you think and if you have any questions, don't hesitate to ask them.
---
Comments
Tell me, are you a member of InboxDollars and is it working for you? Have you had issues with getting paid? Are you finding it frustrating? How long did it take you to reach $30? Could your time be used in a more constructive way? Feel that you are wasting your time for the little pittance you get? Looking for a challenge and a different direction?
Tell me what you thought of the review and any questions at all please don't hesitate to ask. I'll be only too happy to answer them all.
Your friend
Mick