Welcome to this Printable Profits Review
I'm sure you have seen the ads on Youtube where a guy has come up with a genius way to make a fortune just by selling mugs.
We'd like to introduce Dave Kettner, who is prepared to share his secrets with the world through his eCommerce training course Printable Profits.
An expensive high-ticket training course that might appeal to you but you have to ask the question.
Why would he be willing to give away his secrets and in the process possibly put a big dent in his business?
Well, you are about to find out but before we do, we'd like to point out that we are not associated with Dave or Printable Profits in any way and we won't be trying to sell you any mugs either.
We will however dig deep into Dave and his business opportunity, giving you the facts so that you can decide whether this might be worth researching further or not.
Dave might come across as a nice guy but is there more to this than meets the eye? Let's see, shall we?
---
[Affiliate Disclosure: This Printable Profits Review has been thoroughly researched from information and testimonials that are in the public domain. This post may contain affiliate links which means we may earn a small commission, however, this won't affect what you pay!]
---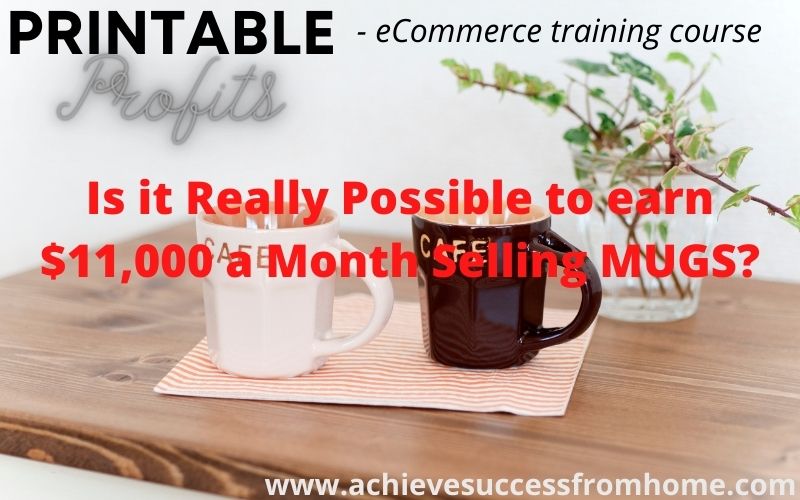 Product: Printable Profits
Founder: Dave Kettner
Website: http://cart.lurn.com/pp-webinar-alt
Product Description: Ecommerce training course
Cost to join: $1,588 or 4 monthly payments of $397
Recommended: Maybe
Summary: Selling online can be a very lucrative business and you only need to have is the one product as we see here with Printable Profits.
Listening to Dave in his training webinar makes it look all so simple but there is one major fact that these gurus tend to leave out.
The costs that are involved to get a business like this off the ground.
Set aside the cost of the training course which is currently $1,588 and you have things like marketing, where to source the product, printing, somewhere to store the products etc.
These are all additional costs to take into consideration.
To find customers you will need to use paid advertising which is a whole new learning curve and can be very expensive if you don't know what you are doing.
You don't know how long it will take and if it will even work.
We have reviewed these types of businesses in the past and we estimate that you would need between $5k-$10k to startup.
Printable Profits Review -TOC
What is Printable Profits about and who are the Founders?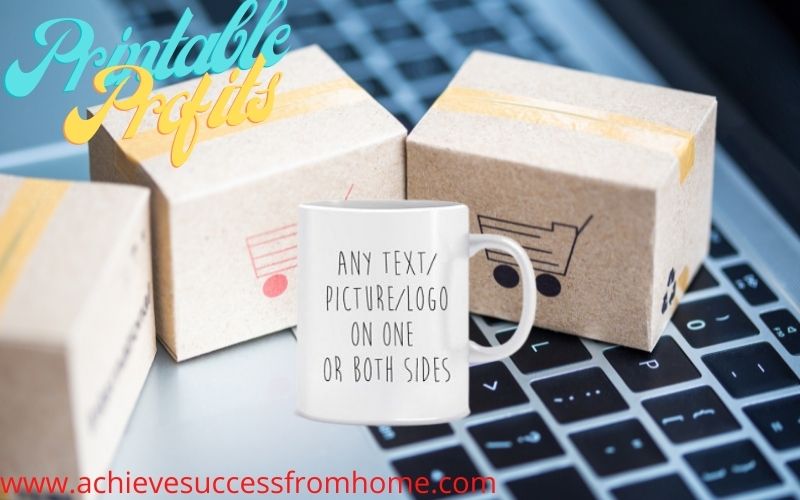 Printable Profits is a training course that teaches you the fundamentals behind what it takes to run your own eCommerce print-on-demand business.
In this particular business model, we are talking about selling your own mugs together with fancy images and logos to satisfy the consumer for all occasions.
We asked the question earlier why would someone like Dave Kettner teach you his secrets and in the process potentially damage his business.
Well, the simple answer is that the majority of people who go through this training won't even get to first base because of the amount of work involved.
But that doesn't mean the business model is flawed, it just means starting a business takes a lot of time, failures and of cause money.
That's why this business model works better and can cost a fraction of the cost at around $1.50/day.
So who is Dave Kettner?
Well, Dave really came onto the scene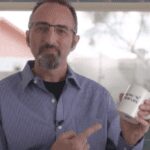 quite recently and if you spend time on Youtube there's a very good chance you've seen his promotional campaign.
["See this mug right here? I don't own it. I don't inventory it, and yet, I earn massive passive income from it, like clockwork, all the time."]
He likes to refer to himself as the "Mug-preneur", not that there is such a word and you can check his website out here to see that he is actually a real person.
How does Printable Profits Work?
The most important aspect of running an eCommerce business is finding the right supplier to meet your requirements.
Negotiations are key to all this because it's all about margins and keeping the costs down.
The lower the cost the bigger the margin the more profit you make.
If you are a creative person then this print-on-demand business model may appeal to you but remember there are millions of products that you could apply this training to. One's that aren't so competitive as selling mugs!
Which is only going to get more competitive with people taking the course and trying to build this business model.
You could of course take your designs and branch out into Sweatshirts, Teeshirts etc which could be another source of income too.
So, what else is involved?
Ideally, you are looking for a supplier who can do everything or is prepared to work with you on this.
From sourcing the products through to printing and handling customer orders and shipping.
A fulfilment operation and nowadays there are many out there setup up to help small businesses like this, such as Amazon FBA, Core Fulfilment etc
Don't forget you need a brand that will stand out!
Once you have this in place and are able to print on demand, then it's all about finding the right designs that work.
Then promoting the products and there are various ways that you could do this.
Amazon, Itsy, Walmart etc …THE LIST COULD BE ENDLESS!
These sites are already ranking on Google Page 1 so half the battle there, but what you need to do is add "Catchy Headings/Titles" to your images.
The ones that people are keying into the GOOGLE search engine.
This is called keyword research and the course covers this so no problems there.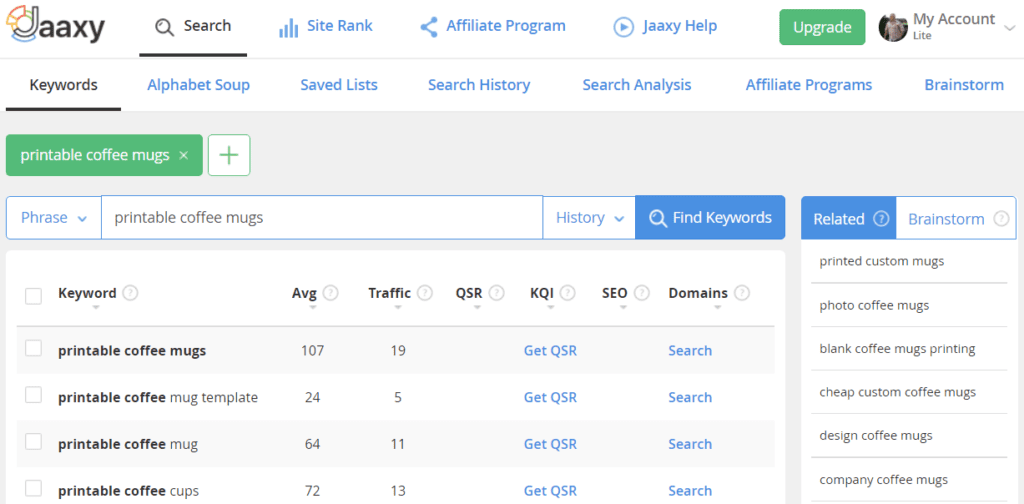 To help speed up the process and find more traffic you could adopt the PPC or "Pay-Per-Click" approach.
This is where you would create a landing page promoting your mugs or whatever the product is that you are offering.
This is where it can get expensive and beyond the scope of this Printable Profits review.
You could however create your very own website with some great content promoting your products and go down the FREE route or marketing.
This is a great way and the method we adopt here with this website.
So as you can see there's a lot to think about and hopefully, we haven't put a dent in your thoughts.
What you get with Printable Profits
The course is pretty extensive and is spread across 8 modules including 128 lessons with over 16 hours of video.
Covering everything you would need to know about a print-on-demand business model including what fulfilment is and how it works.
You also get access to Dave Kettners private Facebook Group so you can exchange ideas with other like-minded people.
So let's take a look at what the course entails to see if this is something that might be of interest to you.
MODULE  #1 – Discovering Designs That Sell. 
After the introduction of what this module entails there are approximately 2 hours and 40 minutes of video training across 13 lessons
It goes into depth about designs and how to go about researching and finding the designs that work.
Through researching retail outlets like Amazon and Itsy just to name a few.
The ideas are already there you just have to find them and do them better.
Remember though, that most of these businesses will be bigger than you and they will be selling at a price that you may not be able to compete with.
MODULE  #2 – Creating Your Own Designs.
This model comes with 11 lessons and just short of 2 hours of video covering things like.
Understanding copyright laws and what you can use and what you can't.
Very important as you aren't going to be wanting lawsuits or design owners asking you to take them down especially if the design is a big seller.
Dave gives you 1,000 designs all as part of the Printable Profits course, for you to do whatever you please with, so copyrights should not be a problem.
Remember the design ideas should not be coming from your mind but what the consumer is looking for.
The course covers how to resource new designs and how to go about outsourcing this work to other people.
This is what you may want to do if/when the business is off and running to free up more time for you to do other things.
MODULE  #3 – Creating Products For Dropshipping.
This module covers 11 lessons and is just short of 2 hours covering things like.
Keyword research and what makes a great title because it is the title that is going to get you sales.
However, we are not sure 30 minutes is going to be enough time to cover this important topic. Get this wrong and you are going to struggle with sales.
This module briefly covers drop-shipping and other design elements that you can apply to your product line.
MODULE  #4 – Creating Products For Sale on Etsy.
This model with 16 lessons and just over 3 hours of video training, where you are introduced to Etsy which is like Shopify but more popular nowadays.
An eCommerce platform where you connect your products to the customers who are looking to purchase, just like a retail shop.
Etsy started in 2005 and as we have mentioned become one of the most popular sites for connecting to a wider audience.
The training covers everything you would need to know about creating an Etsy online store.
Such as how to go about choosing a store name, and personalizing it so that it stands out amongst the crowd through to automation.
These are all additional costs and will have to be factored into your product price.
MODULE  #5 – Etsy Optimizing & Growth.
There are 11 lessons in this module covering around two and a half hours of video tutorials.
Going into more details about streamlining your Etsy store, and expanding your design range.
As well as creating lifestyle images and video content to promote your brand even further.
Then Dave talks about expanding your brand to cover other product lines which we briefly mentioned earlier, which will appeal to the consumer.
The main criteria though is getting the foundation of your business right and once you see returns then it's all about expansion as can be seen in the next modules.
MODULE  #6 – Expanding Other Products To Other Platforms.
This module covers around 3 hours of training content including video and is spread across 12 lessons.
Which covers expanding into other more established eCommerce stores such as Amazon and Shopify.
The differences between Etsy and what kind of adjustments you are going to have to make.
The more marketplaces you are active in the more you will broaden your customer base which increases the traffic coming to your brand.
However, branching out too quickly can be disastrous and many companies have folded due to this approach.
Remember, SMALL STEPS!
MODULE  #7 – Expand To Amazon Private Label.
Just over an hour of training which comes in 9 lessons and what it takes to use Amazon to leverage your business.
The training goes into private labelling, and how to set up your listings with a particular focus on product launch.
A new brand means a new product and it's all about getting it out to your audience.
Amazon is the biggest online retailer in fact probably the biggest retailer on the planet and everybody goes here which means competition.
Get this right and the potential can be enormous.
This is why re-branding will help you to stand out amongst the crowd.
MODULE #8 – Taking Your Business To The Next Level.
Around 1 hour and 15 minutes across 10 lessons which basically goes into more details about expansion.
Once the business is working and making you hopefully a pretty tidy income, then you are going to want to expand and open up new income stream revenues.
You never see millionaires stopping, they expand!
GOOD LUCK with whatever you decide and to finish off with what you get with Printable Profits there are a number of FREEBIES to help you on your way.
Icom E-Com VIP Treatment
Dave Kettner has teamed up and partnered with a leading manufacturer to give you preferential treatment for 1 year.
That means savings on integration with Amazon and Itsy plus a $1 saving on every mug, cup, and beaker you sell with some other perks too.
If Dave is anything to go by with his business performance where on average he sells around 10k mugs a month that's a current saving of  $120k.
BONUS – #1 – 1,000 Done-For-You Fast Start Package.  Ready to use a thousand designs that you can use as-is or modify to your heart's desire.
BONUS – #2 – 1 Month of Virtual Assistance Services. As part of the Printable Profits course, a monthly subscription to a VA with up to 40 hours is available. To use as you feel fit.    
BONUS – #3 –  White Glove Coaching and Support. Any issues or any questions that you have, don't worry because Dave is at hand to create a short training video. 
BONUS – #4 – Video Vault Access. Not only does Dave reply to you via short videos but you have access to a database where all the other questions from members are to help expand your knowledge.
BONUS – #5 – Business Consultation and Setup. Forming a Limited Liability Company is not that big a deal but anyway help is at hand here to guide you through the process and to make you aware of your tax liabilities.
BONUS – #6 – Hidden Gems Monthly Report. Throughout the year there are important days and holidays where a certain design would help the business. Dave will give you access to this information that he has accumulated so that you can benefit.
Printable Profits Business Opportunity – What you need to know
A very comprehensive eCommerce training course that you can adapt to any product range. In fact, we have already mentioned that you only need one product, but finding that product can be very challenging.
How much does it cost?
The course can be paid for over 4 instalments which as of this Printable Profits review is $397 with it coming to a total of $1,599.
There are other additional costs that you'll have to take into consideration.
Such as Etsy, which charges $0.20 per item that you list on their site. Plus there are other fees which you might like to view here.
Obviously, once you start venturing into other eCommerce sites like Amazon similar costs you will incur, but let's not worry about that.
Etsy should be your number one priority.
Besides these costs, you can't forget about paying for traffic to help speed up the whole sales process.
As we mentioned earlier in this review, you are going to need an operating capital of somewhere in the region of $5,000 to $10,000 and be prepared to lose this.
Is there a refund with Printable Profits
You can find the Printable Profits sold through the training network Lurn which according to what we have read do not have a refund policy.
They do, however, have a cancellation policy which as of this review is within the first 3 days but you'll need to get your cancellation in quick.
Otherwise what tends to happen is that they might tell you that you have been too late and it will end up costing you for at least the first instalment.
Then you would need to get in touch with your bank to ensure that no further payments are taken out and sometimes that just isn't enough.
Are people who are taking this course having success?
That's hard to say because nobody is putting out reviews to tell us, but what we do know is that this business model isn't restricted to just mugs.
This print-on-demand business model can work for many other product lines.
This model is a business process that is tried and tested and making a lot of people a lot of money on Etsy alone.
Is Printable Profits a SCAM?
Printable Profits is not a scam but a very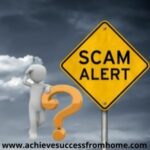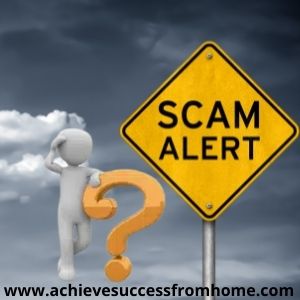 legitimate eCommerce training course that anybody can run and make a successful business from.
The course is run by Lurn who is a reputable training platform and for us gives the course creditability.
I doubt that he will risk losing that by partnering with a scam artist or endorsing a low-quality training course.
Would we recommend this course and we'd have to say probably not because there is a lot to learn, a lot that can go wrong and you might well lose your whole investment?
However, if you have a spare $10,000 that you are prepared to lose then by all means give it a go but you have to make a big commitment.
What we like about Printable Profits
The course we thought is pretty good

and would give anybody who would want to venture into eCommerce the knowledge needed to succeed.
However, eCommerce is very popular and extremely competitive if you choose the wrong niche.
Here the business is about mugs and just by looking on Amazon will tell that there is competition.
Print on demand is a tried and tested business model that works and this can clearly be seen by the number of people who are having success with it.
What we don't like about Printable Profits
We did however find some things that we didn't like about Ascira which we have highlighted below.

There are no refunds and whilst this is not a showstopper it just means that you'll have to be thorough with your research before going ahead
Too expensive and whilst it isn't primarily just about the cost of the training course, it's all the other costs that you have to factor in and not something to be taken lightly.
Not for beginners and whilst Dave Kettner does actually mention that it is for beginners as well, we just know there is too much that can go wrong and the risks are too great.
With any business, the chances of success are very slim and besides Dave has been doing this for a number of years. I'm sure if you asked him then he might tell you that he failed more times than he succeeded. OR MAYBE NOT!
Printable Profits Review – Final Thoughts!
Overall, we think the course has a lot of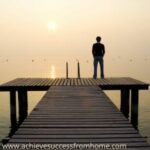 potentials and covers pretty much all you would need to know about a print-on-demand business.
Although we thought that some of the training could have been a little more thorough, such as "Keyword Research"  but at the end of the day, the course provides you with the basics.
It's what you do with that knowledge that is going to matter in the long run.
As you can see, this is not for a beginner and would require a person with a certain amount of knowledge.
For us, the costs are too great and the risks are even bigger and that's why we choose to adopt the affiliate marketing model which we'd love to share with you in the next section if that is ok?
Where do we go from here?
Affiliate marketing is an extremely cost-effective solution for making money online.
Where…
You don't have to purchase any stocks
You don't handle any customer orders, and therefore
You don't handle shipping
You don't handle returns and
You can market any product or service you like
Wealthy affiliate is the company that provides the training and if you are still looking for a business opportunity then has to be worth at least a look.
This is a fully integrated training platform that I would 100% recommend above all others, and personally had nothing but a positive experience.
Here you can join and check out the system for FREE, with no credit card details. If it isn't for you then just walk away, but you won't know until you have tried!
Feedback, Comments and Subscribe
Ok, guy, so hope you enjoyed this Printable Profits review and it gave you some food for thought.
If you did enjoy it then why not share it with your family and friends.
Anything you liked to add? Maybe you've already paid for this course and would like to share your experience? We'd love to hear!
Just pop your questions down below and we'll get back to you.
Until next time, stay safe