Welcome to What is My Daily Choice
The key to happiness is health and wealth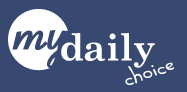 with health coming out on top every time.
There are many companies out there offering both and My Daily Choice is just one of them.
If you have come across MyDailyChoice by chance or have been approached by a distributor and want to know more before making a commitment.
Then you are definitely in the right place because in the next few minutes you will have all the cold hard facts.
So if you have niggling questions like, is My Daily Choice a scam or is Mt Daily Choice a pyramid scheme then we have you covered.
Don't worry we aren't distributors ourselves and therefore promise to give you an honest account of who My Daily Choice really is.
So, how about we get started?
---
[Affiliate Disclosure: This My Daily Choice Review has been thoroughly researched from information and testimonials that are in the public domain. This post may contain affiliate links which means we may earn a small commission, however, this won't affect what you pay!] 
---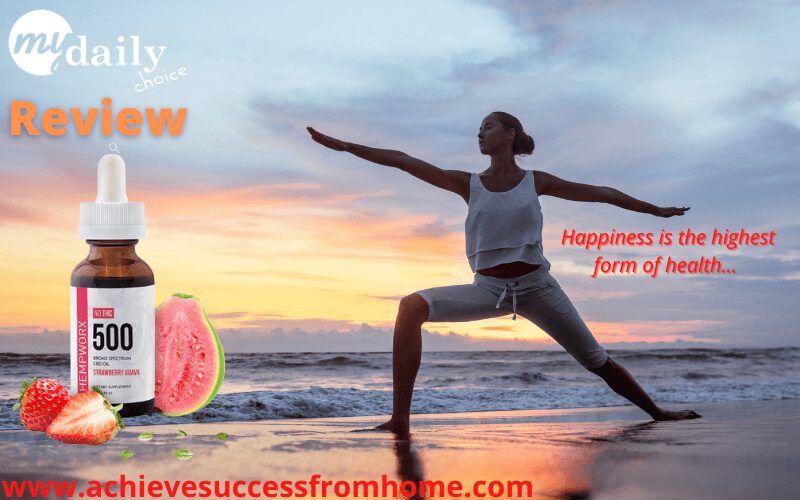 Product: My Daily Choice
Founder: Josh and Jenna Zwagil
Website: www.mydailychoice.com
Product Description:
Cost to join: Free
Best For: Experienced network marketers
Recommended: Maybe
Summary: With analysts valuing the health and wellness industry at over $4 TRILLION.
Then it should be no surprise there are so many companies out there claiming they have the answers.
This will continue to grow and we see this with the vast number of multi-level marketing companies that are trying to capitalize on this.
That is why you have to be very careful and do your own research like you are doing here because they are not all that they may seem.
In most cases, it isn't about the products because if it was then you would be shopping at your local retail outlet.
It is the promise of a massive lifestyle change that these companies are offering but you should know to take these claims with a pinch of sale.

My Daily Choice Review – TOC
What is My Daily Choice?
My Daily Choice is a network marketing company also known as "The House Of Brands".
Founded in 2014 by Josh and his wife Jenna and provide a vast range of brands to accommodate many areas.
Such as wellness, beauty and cosmetics, weight management, personal care and even travel destinations.
Top of the list of those brands has to be HempWorx which was founded by them and specifically looks at Hemp-derived CBD products.
They offer a way to make some extra money if you are interested but more on that a little later.
Who Are The Founders of My Daily Choice?
This accolade is down to the partnership of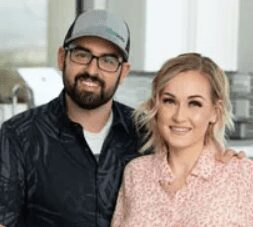 Josh and Jenna Zwagill both of who bring a lot of experience to the table.
Jenna has a degree in marketing with expertise in social media marketing and in 2016 was reported to be one of the highest female affiliate marketers in the world.
Who's initial idea was to create HempWorx and focus on Hemp CBD products after the farm bill of 2018 was passed.
Whilst Josh is very entrepreneurial and straight out of business school he decided to take a stab at network marketing.
At the age of 20 was building teams of more than 60,000 worldwide.
He is also an expert chess player in the US and it is this skill as a chess player that helps him to think several steps ahead.
If there was ever a mix in heaven it would be that they both have a combination of skills ideal for the network marketing world.
Is My Daily Choice a Pyramid Scheme?
Is MyDailyChoice a pyramid scheme?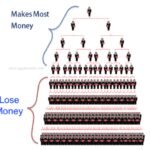 The simple and straightforward answer would be definitely not!
As long as their members or distributors are not getting paid solely for recruiting others into My Daily Choice then there shouldn't be a problem.
Having said that though, you should still be asking is My Daily Choice a pyramid scheme in disguise?
This is where a company uses products and services to hide behind to disguise the fact of the company's real intentions.
Which is often hard to distinguish between.
Just for clarity on what a Pyramid Scheme is…
Pyramid structures are all over the place and even with traditional business models aside from MLMs.
Ponzi schemes are very similar, they promise investors (at the top) big returns and pay them from other investors money when they join.
So a pyramid scheme could, in fact, be a Ponzi however more than often they will have products or services whereas a Ponzi won't.
Providing the products and/or services have value meaning that they have a use then there shouldn't be a problem.
But if they don't then this could be deemed as a pyramid scheme in disguise.
Pyramid schemes are unsustainable and only benefit the top 1% and eventually, recruitment will dry up and they will close.
That is if they haven't already been closed down by the FTC.
Most countries ban this type of behaviour and many go to prison for many years.
You might like to read a report from the Federal Trade Commission here.
You might like to check out this short video…
My Daily Choice Products Line
Before you even consider becoming a member or distributor you have to ensure that the products are legit and do what they say they will.
This is often difficult to access unless you test the products yourself and this can be very costly and time-consuming.
After all, it is the products that you are trying to sell and not the promise of a luxurious new lifestyle through recruiting, right?
The products can be found in their own brands…
HempWorx, Dail Sprays, Mantra, BodyMelt, Cosmikology, Acashx, Beyond, Hemp Momma, High Life Travel
But you are going to be more interested in what they will do for you as in the categories…
CBD and Hemp
Wellness
Weight Management
Gut Health
Personal Care
Beauty & Cosmetics
Essential Oils
Here we have listed some of their best sellers for you…
HempWorx Full Spectrum $59 – $84
Broad Spectrum CBD Oil THC Free Strawberry $59.67 – $105.50
CBD + Curcumin Softgels
CBD + Melotonin Softgels
Relief Cooling Cream
Refresh Moisturizing Cream
Revive Restoration Cream
Pur Glow Hair Serum
Hand & Body Lotion
Original Formula Hair Mask
Deep Hydration Hair Mask
Botanical Facial Mask With CBD
The full range of products plus ingredients can be found on their website.
My Daily Choice Opportunity – What You Need To Know
Once you have come to the conclusion that the products are legit and not too expensive.
Then you might like to consider their work-from-home opportunity and this is the section for you.
How Much Does it Cost to Become a My Daily Choice Affiliate?
Surprising enough, it is free to join My Daily Choice and become an affiliate.
However, you will need to purchase products to show any prospective customers.
There is also a subscribe to save which is a monthly fee that will allow you to save up to 20% on your purchases.
How to Make Money as a My Daily Choice Affiliate
They are two main ways that you can make money with My Daily Choice…
Purchase the products and sell them for a profit
Build a team through recruiting and earn a commission from their sales
My Daily Choice Compensation Plan
As far as compensation plans go the one at My Daily Choice is pretty straightforward.
There are 13 ranks to climb so the more sales you can make the higher up the ranks you will go and the quickest route is to recruit and build a team.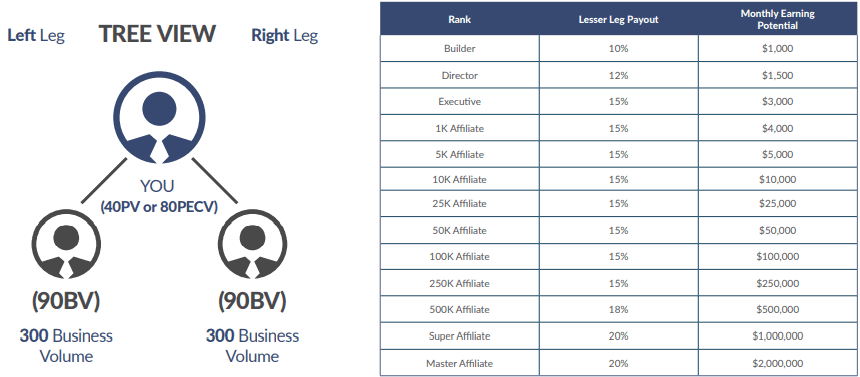 For a more detailed look at the compensation plan you can by accessing the pdf here.
Otherwise, listen to what the co-founder has to say.
Are MyDailyChoice Affiliates Actually Making Money?
According to the income disclosure on the MyDailyChoice website…
Approximately 63%, that's 14,072.94 earned less than $100 in 2021
29% or 6,397 earned nothing at all in 2021
That equates to 91% who earned less than $100 in 2021
They promote the opportunity like a business and a way of creating a luxurious lifestyle.
This obviously isn't a business because if an actual business was promising you these figures then nobody would join.
But still, we see thousands joining thinking they know better and don't think for one moment we are making this up.
You can see for yourself here.
The Federal Trade Commission compiled an in-depth study which you can find here.
What About The Hidden Costs?
In order to get your word out to the masses you need to start promoting the products and the way to do this is either through SEO or paid advertising.
SEO is going to take too long and you will be wanting to see results like yesterday so that leaves paid advertising.
This requires a budget and to be on the safe side we would suggest between $100 – $200 a month.
You could of course try your hand at messaging people on Facebook but take it from me that will not work.
So based on the budget only for advertising, you could be talking anywhere from $1200 – $2400.
Obviously to stay active as a member
Is My Daily Choice a Scam?
My Daily Choice is definitely not a scam as they pay you what they say they will.
The company is marketing and selling several brands from 3rd party companies.
They also have success with HempWorx which used to be a stand-alone website and was founded to take advantage of the 2018 farm bill.
However, there are quite a number of people who did try and failed at the My Daily Choice opportunity for various reasons.
But mainly that they ended up being out of pocket because of the monthly fees which they hadn't considered before joining.
Many of them can be seen labelling My Daily Choice as a scam which you can find in places like Reddit and Quora.

What we Like About My Daily Choice
Legit Business That Has a Wealth Of Experience:
The founders have plenty of experience in all the aspects of running a network marketing business.
That can be seen with HempWorx which was a business that was started to take advantage of the CBD industry.
This obviously wasn't the case a year or two back as can be seen from the many reviews that can be found.
You are not even committed to purchasing any of the products at the time you join.
What We Don't Like About My Daily Choice
Not Accredited With The BBB:
The Better Business Bureau is like to watchdog that regulates businesses and how they perform.
My Daily Choice had been registered at the BBB since 2014 but still, they haven't managed to become accredited which is not good.
It is also a place to check for any complaints as the BBB seems to be the place where are sorted when reported.
The health and wellness industry is very competitive and because it is, what you find with MLM companies are the products tend to be expensive.
That means you do not have to purchase products from an MLM because the same products are everywhere and for a fraction of the cost.
Not A Member Of The Direct Selling Association:
The DSA is an organisation that vets companies first before they allow them to become members.
At the moment My Daily Choice is not on their database.
Trending Is On The Decline
They have had a steady run of interest from people up to around the pandemic lockdown which we see with many companies.
However, since this ended interest has dwindled.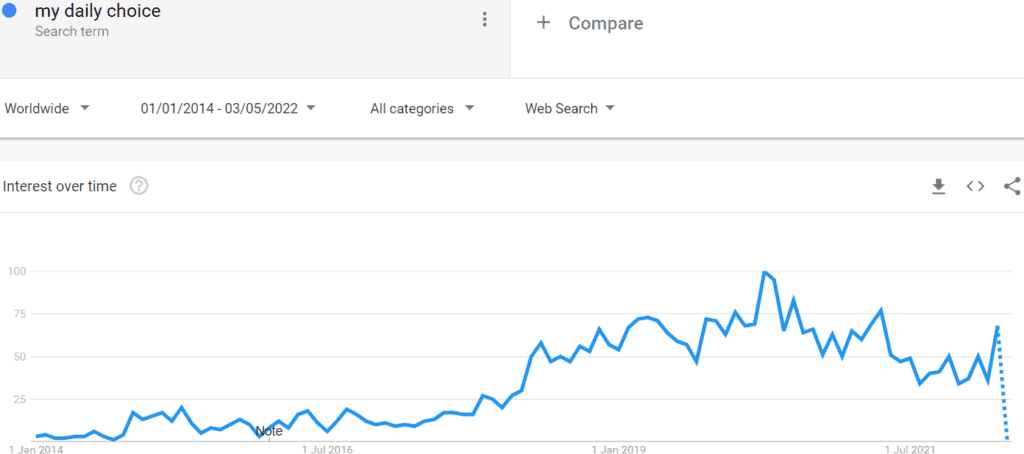 My Daily Choice MLM Review – Final Thoughts!
My Daily Choice is a company that calls itself the house of brands and offers many products to cover a wide area.
From CBD through to wellness, weight management, personal care, beauty and cosmetics just to name a few.
There is a very lucrative compensation plan and if you are considering this as an additional income stream.
Then we would suggest that you checked out the products first but remember to succeed in this business.
Requires that you can sell and recruit but all is not lost if you can't as long as you are prepared to learn and work extremely hard.
However, if you are looking for an alternative opportunity where the risks are zero in comparison then please continue to read.
How we Make Passive Income?
The reason we are not fans of the MLM business model is not that they are illegal or unprofitable because they are for some.
It's because of all the restrictions and costs that come with them.
That is why we think affiliate marketing is the best business model.
Where…
You can promote any product or service you like
You do not have to purchase or stock products
You do not have to answer to a sponsors
You do not have to recruit
You do need to handle customer orders, shipping, returns
If you have a passion or love for something, then why not turn it into a profitable online business?
That's what we did and currently earning a mid to high 4-figure monthly income.
We can provide you with the tools, the rest is down to you.

My Daily Choice FAQs
Does My Daily Choice Ship Outside The US?
MyDailyChoise ships throughout the US and other countries internationally but if there are any issues at customs then this is the responsibility of the customer.
What Is Subscribe To Save?
Subscribe to save is a program that you subscribe to for recurring products and to save you money and time.
Just select the products that you are going to purchase monthly and they will be sent to you automatically.
One thing to bear in mind is that you will have to cancel the subscription to save if you no longer want those products.
How Much Will I Save If I Subscribe To Save?
By subscribing to this program at MyDailyChoice you can save between 5 and 20 per cent on the purchase price.
Can You Explain The Returns Policy?
All the physical products come with a 60-day returns policy minus the cost of shipping.
All digital products come with a 14-day refund policy.
How Long Do I Need To Be Subscribed To Start Earning Loyalty Rewards?
You can earn loyalty rewards once you have been subscribed and purchased at least $100 worth of products over a 3 month period.
Feedback, Comments and Subscribe
Hope we managed to address most of your questions and if there is anything you'd like to add then just drop us a line below.
Until next time, stay safe