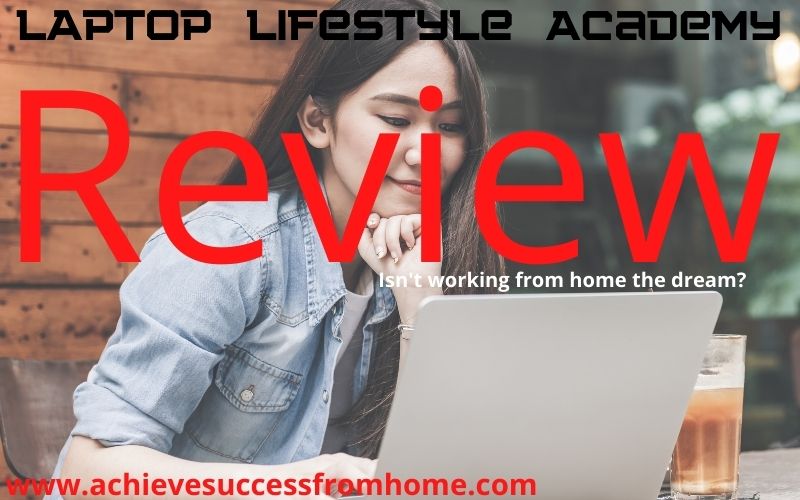 Hey Guys, welcome to the
Laptop Lifestyle Academy review.
If working from home appeals to you then this course that we are reviewing today might be the answer that you have been looking for.
You can't get away from the fact that more and more people are reverting to this method of working especially since the pandemic.
We started this website to help people like you to find their way through the vast number of make money online opportunities.
This is no easy task because most of them are not worth your time and that's why we can't stress enough.
That research like you are doing now is the only way to avoid scams and find legit work from home opportunities.
Before we get started we'd just like to mention that we are not associated with the Laptop Lifestyle Academy.
This means we will not be pitching or trying to sell you anything.
That means what you will get from us is an honest account of LLA, what it stands for and whether it can hold up to the claims they are making.
With that said, let's begin.
---
[Affiliate Disclosure: This Laptop Lifestyle Academy Review has been thoroughly researched from information and testimonials that are in the public domain. This post may contain affiliate links which means we may earn a small commission, however, this won't affect what you pay!] 
---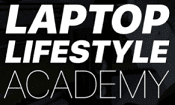 Product: Laptop Lifestyle Academy
Founder: Jake Tran
Website: www.jaketran.io
Product Description: Training course in finding that perfect remote gig
Cost to join: $97
Recommended: Maybe
Summary: Working from home might be the dream for many especially if you are working for yourself.
But, Laptop Lifestyle Academy isn't about that, it is a course that shows you how to go about finding that perfect gig working for someone else.
Which sort of defeats the object as far as we are concerned.
You are still stuck to that 9-5 mentality, right?
If working from home is what you are hoping to do then why not take the initiative.
Forget about working for someone else and starting your very own online business, now that is the dream.
It's not that difficult and means the end of working for someone else and actually means living that Laptop Lifestyle.
Actual Make Money Online Business Opportunity we think you will like:
Working for yourself creates the perfect lifestyle where you are in full control and can work when you want and not when someone tells you.
Laptop Lifestyle Academy – TOC
What is The Laptop Lifestyle Academy About?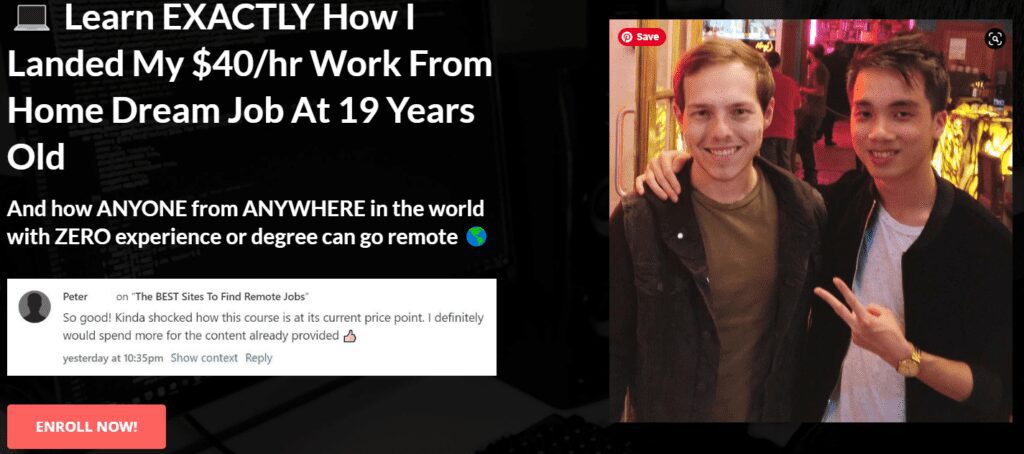 Laptop Lifestyle Academy is a training course by Jake Tran that shows you how to find your first working from the home remote gig.
The course is based on getting you prepared for the job interview and what it takes and how to surpass the problems that can be encountered.
Finding the right remote job that is suitable for you, as well as how to create the perfect resume.
Not to mention what it takes to fill in the perfect job application form.
The course is basic but all the same, you will get something out of it as it shows you the pitfalls and how to avoid them.
The course is split into 9 sections with over 80 lessons.
Who is Jake Tran?
Jake Tran is well known as a YouTube entrepreneur with nearly 600k subscribers.
With some of his videos reaching over a million views.
If you head over to his YouTube channel you will see his video content covers many topics, from business, politics, and crime
Through to beauty tutorials, home workouts and lifestyle videos.
They are very professionally executed which captivates a wide varied audience.
He dropped out of school leaving the chance of a degree to the wayside to concentrate on working it all out for himself.
Through trial and error, he came across the book The Millionaire Fastlane by MJ Demarco which changed his whole perception of life.
If you want to read more about him you can check out this site here, but we would suggest you shoot over and check out his YouTube channel.
What You Get When You Join The Laptop Lifestyle Academy?

The Laptop Lifestyle Academy course covers everything that you would want to know about finding that remote job.
Along with getting you prepared and what you need to do to present yourself and secure that perfect role.
This is covered across 9 sections which we have highlighted below.
How to recover the cost of the course
In this section, you are shown how to get the most from the course and what can be achieved with a little hard work.
What employer is going to hire me?
Here you will learn about the most important question!
We are taught from an early age that we have to get good grades at school so that we can go to university to get our degrees.
Whilst this is in preparation for our working life many still don't have a clue what they want to do or who is going to hire them.
The big question is, why would somebody want to hire me in the first place without a first-class honours degree?
How to find the right remote job
Life is not a bed of roses, it's hard and doesn't come easy.
Finding that perfect remote job is not all about which one pays the most it's what fits in with what you want.
We tend to see many people wanting to get into software development but take it from me this isn't for anyone and takes a certain mindset.
What it takes to learn your remote job
You have everything at your fingertips with the internet which means you don't have to leave the comfort of your home to excel at something.
Nowadays, you don't even have to go back to college due to the number of e-learning websites that there are.
Learn how Jake was able to take on his first remote job within a year and that you can do it even quicker.
You might like to take a look at Freemote which specialize in remote software development jobs.
Networking plays a major part in finding that high paying gig
Even if you are an introvert or a shy person; learn how networking isn't as difficult as you may think and is so important in securing that first remote job.
Jake has over 500k subscribers to his YouTube channel and he'll show you how.
Learn how important a great resume is
What do they say about first impressions, well the first glimpse of you isn't a face to face meeting, it's your resume.
A great resume is what it takes and you are shown how to tweak that resume so that you stand out above the crowd.
Learn how to apply for jobs the right way to make you stand out
It doesn't matter if you have the best resume in the world if nobody is going to see it.
That's why you need to know exactly how to fill in the job application the right way.
Get it right and your phone will not stop ringing with offers.
How to be confident and crush the interview
Face to face interviews can be nerve-racking, I should know I have been on many.
However, most remote gigs will not require this.
In this section, learn from Jake's mistakes and leverage these to your own advantage.
Learn how to make yourself indispensable
When anybody starts a new job it's the first few months that are important because the eyes are on you.
This section shows you how to stand out and make yourself irreplaceable so that you don't have to worry about getting fired or not being offered an extension.
Of course, remote jobs can be anywhere in the world and often don't require a face to face meeting as it is normally done over the phone.
However, video conference calls can be daunting all the same.
What Does it Cost to Join The Laptop Lifestyle Academy?
The Laptop Lifestyle Academy is very reasonably priced at $97.
But, as you will have noticed, the course is only about getting you prepared for the interview stage.
This is only basic information based on Jake's previous experiences and what he did wrong so that you don't have to.
Additional costs will be incurred to get you trained in the skill that best suits you.
Obviously, this is beyond the scope of this course.
Is Laptop Lifestyle Academy a Scam?
The Laptop Lifestyle Academy is not a scam
and is within anybody's price range.
Jake Tran may be popular amongst his subscribers on YouTube but he is only a kid and doesn't have any life experiences.
He mentions that networking is very important and it certainly is when you have a big enough following as he does.
We have gone through the course in-depth and whilst for us, this is all basic information which we already knew.
But, for anybody just starting out on this career path with a lack of interview experience then you should learn a considerable amount.
Getting your hourly rate up to the $40 mark is going to take some serious training which is an additional cost that you have to factor in.
If you are looking for an alternative solution that will far excel anything that a remote job will give you then take a look at the link below.
It doesn't matter whatever you choose hard work is required and there is no getting away from that.

What we Like About The Laptop Lifestyle Academy
The problem I think many will have with

Jake Tran is that he is only a kid and therefore why should anybody believe him?
He doesn't have many life experiences to show of.
The course is pretty basic: All the same, it will get you up to speed about getting yourself prepared for that all-important first remote job opportunity.
Very Affordable course: This is a one-off payment with no additional upsells which is nice to see nowadays.
This should appeal to many especially some of his 500k subscribers which he is obviously hoping for.
What we Don't Like About The Laptop Lifestyle Academy
There were a few concerns that you

may not have thought about so we've picked out a few to highlight.
This is only a course in getting you prepared: Which is what you would have been taught if you did in fact complete your schooling.
It's all about selling yourself and this comes with practice so it doesn't matter how much you read it's how you perform at the time.
Training in a particular skill is still required: Which is beyond the scope of this course but nowadays with the internet this is made so much easier.
Getting you prepared for an interview is one thing but you still have to train in a particular skill.
The good thing about this is that there are plenty of e-learning sites available that cover pretty much anything you want to learn.
Just take a look at Udemy. There are literally thousands of courses on there.
Remote working is the current trend: This is what everybody wants to do and is so achievable, just look at Fiverr.
But, you have to be disciplined because working from home can be hard at times to get yourself motivated.
You are still working for someone else: The dream for many is to work at home and for themselves.
This is not what this course is about!
You are still told what to do and still working that 9-5 so why not go the whole hog and build yourself an online business.
That way you are in full control and don't have to answer to anybody.
Initially, there is a lot of hard work but eventually, the business will run itself, 24/7. As we have already mentioned that is the real dream!
The Laptop Lifestyle Academy Review – Final Thoughts!
Living a Laptop Lifestyle is what most of us are hoping to achieve, and the internet will allow us to do this.
Hope we have provided enough information for you to decide whether Jake Tran's Laptop Lifestyle Academy is right for you or not.
Finding that ideal remote job is still going to be difficult because you have to first decide what you want to do and then prepare yourself.
This means taking a few months out to retrain.
Have you thought about what to say when your prospective employer asks for past experience?
Hopefully, the course will answer that all-important question.
This is why you won't be able to command the big rates. This comes with time and experience.
You might like to check out these e-learning platforms…
However, if you want to learn how to be totally independent, meaning to be fully in control, then you might like to read the next section.
Is there a better alternative for making money online?
In our opinion affiliate marketing is a better way of making money online for complete beginners with very little costs incurred.
You might not know about it but you are part of it every day by doing research like you are doing now on this site.
It's a process that anybody can learn and like with any business takes a little time to put things into place but is very rewarding.
If this is something that might interest you take a look and see what you think.
You are obviously here looking for a make money online opportunity so why not check it out, I mean what have you got to lose?

Feedback, Comments and Subscribe
Ok, guys, we hope you got some benefit from this Laptop Lifestyle Academy review and we managed to answer most if not all of your questions.
If you have anything else to add then feel free to add any questions in the section below and we will get back to you.
Until next time, stay safe.