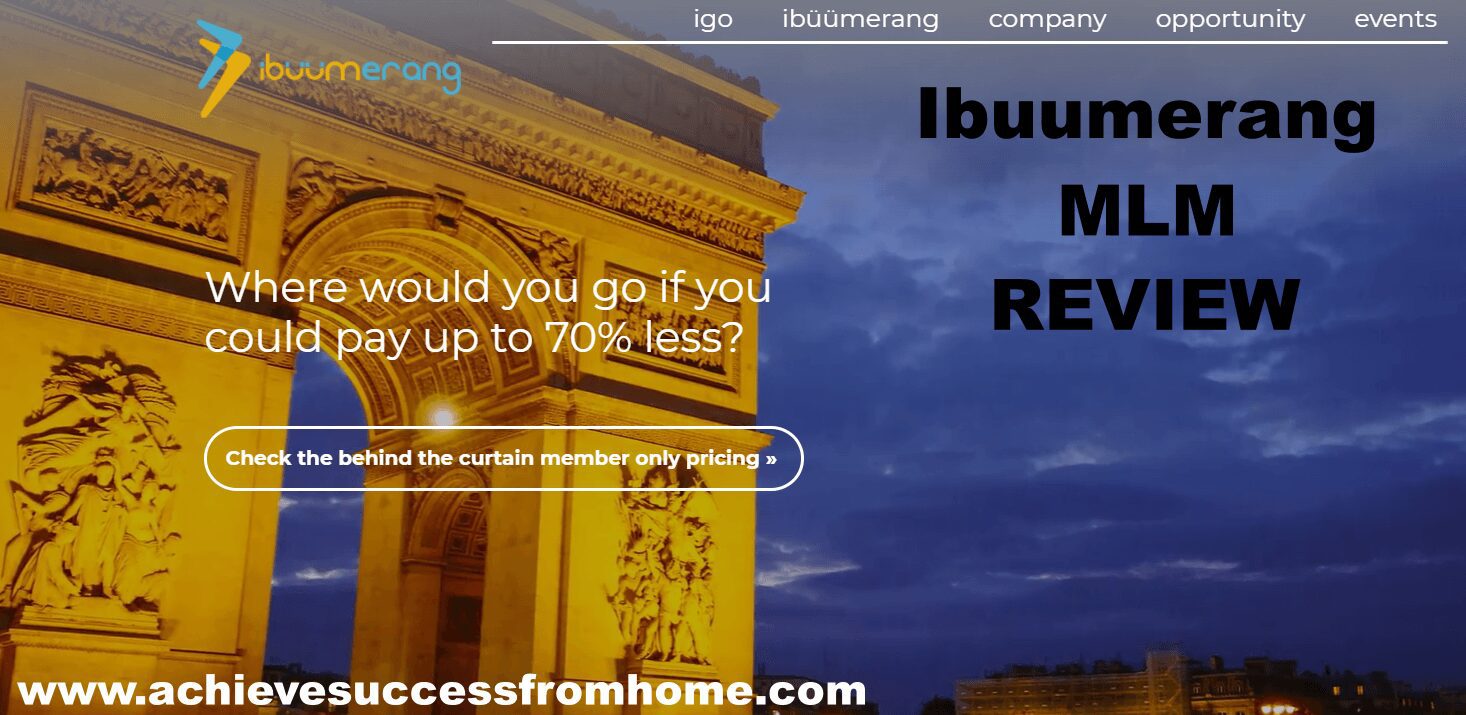 Welcome to this
Ibuumerang MLM Review
A new unique network marketing business that is causing a bit of stir lately in the travel industry.
Competing with the likes of Expedia, Trivago, TripAdvisor so up there with some of the best but are they any good and do they keep up to their promises?
Looking forward to your next holiday then this company might just be the key to saving you some money, and if it's a business opportunity you are looking for then this might be the one.
Before we start we'd like to declare that we are not associated with Ibuumerang and therefore we won't be pitching or trying to sell you anything.
We will however give you an honest unbiased review with all the facts so that you can decide whether to join or not.
So without further ado, let's see how this Ibuumerang review fares with you.
---
[Affiliate Disclosure: This post may contain affiliate links which means I may earn a small commission if you purchase anything through one of the links. However, this will not affect what you pay!]
---
Product:  Ibuumerang
Location: Houston, TX, US
Founders: Holton Buggs
Founded: 2019
Website: www.ibuumerang.com
Product Description: Multi-level marketing business in the travel industry.
Cost to join: One-off payment of $250.00, $500.00, $1000.00 + monthly recurring fees of $49.95 and $99.00, which we'll be discussing later.
Price of products: n/a
Best For: Experienced network marketers.
Recommended: No

---
Internal Summary and Navigation
---
What is Ibuumerang about and who are the founders?
Ibummerang (formerly Countdown4Freedom)
is the brainchild of Holton Buggs and was founded in 2019 and based in Houston Texas.
An MLM business that hopes to revolutionize travel in what is heading north of a 9 trillion dollar industry.
Apparently, on opening day, there were 1,000s who joined which is no surprise considering the popularity this guy has in the network marketing industry, but where did they end up?
Yes, you guessed it, in the leader's teams.
These will be the ones invited to join prior to the actual launch date and that's where most of the money stays.
So, Holton Buggs, David Manning, Terence Gray, Mark Kithcart, Peter Hirsch amongst many other friends invited to join. Get the picture!
So, one of the new kids on the block, claims that they have a unique way of offering price reductions that other online travel agencies such as Priceline, Expedia, Booking.com don't offer. Interesting!
With savings that range from 10% all the way up to 70% with retail prices on flights, hotels, car rentals and much much more.
"Considered by many as the Michael Jordan of Network Marketing"
In fact, at the early age of 27, Holton Buggs found himself in a crisis with a $250,000 debt hanging around his neck and they even repossessed his pride and joy, Lexus.
So a guy who comes with plenty of experience and whilst he struggled in his first 7 years as a network marketer has certainly come a long way in recent years.
In the last decade alone he has managed to build a network of over 3,000,000 distributors and helped to mentor 45 millionaires, although 45 isn't a great figure to be proud of when we are talking about 3 million distributors, is it now?
Something to bear in mind for future reference!
Holton Buggs came to fruition with another popular MLM, Organo Gold where he got in at the bottom as a distributor, the year the company started in 2008 and worked his way up to a million-dollar monthly payroll.
However, things started to get a little dicey in 2018 when a lawsuit went against him and a colleague from Organo Gold.
That was about the time that Holton Buggs decided to cut ties with Organo Gold. I guess he was politely told by Organo Gold to go take a hike!
Something to do with a brief venture into promoting some Crypto Currency Ponzi Scheme.
That was very swift and where we currently are today with Ibuumerang.
Check out this short promotional video.
Interesting to know some facts about David Manning who is one of the main players at Ibuumerang, because it is his travel agency (Xstream Travel) that allows for massive saving's.
According to my research, David Manning has had a pretty extensive career, been involved with many companies from inception to wherever they ended up.
A specialist as an international motivational speaker.
Also worked as a specialist in designing compensation plans.
Yes, you heard that right, because in my eyes a compensation plan should be simple and straightforward, not pages and pages of crap to confuse the hell out of you. You'd need to be a Harvard Grad to understand many of them.
Not only that but his name is linked to many businesses…
Such as Travel Works International, Traverus Global, Paycation Travel, Hi 5 inc, Traverus Management LLC.
What do they all have in common?
They are no longer around.
So the moral to this story is "If you don't at first succeed, try and try and try again.
---
Is Ibuumerang a Pyramid Scheme?
In a nutshell no; Ibuumerang is not a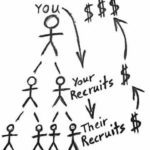 pyramid scheme, although they do operate in a manner that could raise a number of questions.
In business no matter whether it is a normal business or an MLM they all work under a pyramid-style structure.
Mind you so does a "Family Tree"!
An MLM business model uses the pyramid style to expand the business and the members who are recruited.
So what is a Pyramid Scheme?
Well, the short of it is that you "The Sponsor" would get paid for recruiting others into your team without a product or service that had an intrinsic value.
What you might find in many cases is that the MLM might hide behind some product or service to try and disguise how they were operating.
However, for you to work your way up the ladder and earn the big money you have to recruit others and ensure you keep them in your team by training them.
Check out what Wikipedia has to say about it here
---
Ibuumerang Business Opportunity – What you need to know
Any MLM business that you join, you really need to be in at the start where the name, in this case, "Ibuumerang" is young and fresh to everybody.
That is great for longevity.
That doesn't mean that you will be successful though because as I have mentioned many times in the past the top 1% is where the real money goes.
That leaves around 99.?? per cent that does not make enough for a full-time income.
---
How to become an Ibuumerang TSA?
There are a number of ways to become a member and it is all down to costs because this doesn't come cheap.
To get started you would enrol on what they call their "Standby Kit" which comes with 5 boomerangs and the iDecide tool, for a one-off fee of $49.95.
When you join everybody gets their own website that you would use to market Ibuumerang and send out to customers. This gives the customer access to iGo, which is the booking site for Xstream Travel.
iDecide is a presentation tool that you can use to create video presentations and send out to prospective customers. It allows them to control what they see in the presentation.
If you'd like to pursue this venture, there are 3 levels of membership to join if you want to strive to greater heights.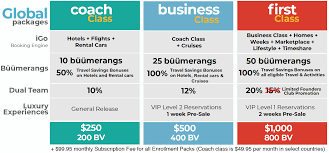 Obviously the higher the membership level you pay for the more perks you will get.
| Type    | One-off fee | Monthly-fee | Boomerangs |
| --- | --- | --- | --- |
| Coach Class | $250 | $49.95 | 10 |
| Business Class | $500 | $99.00 | 25 |
| First Class | $1000 | $99.00 | 50 |
Looking at the chart above and in your first year you would be shelling out…
Coach Class = $250 + $49.95 * 12 = $849.40
Business Class = $500 + $99.00 * 12 = $1688.00
First Class = $1000 + $99.00 * 12 = $2188.00
Ok, so what are boomerangs and how does it all work?
When you join you are allocated a number of boomerangs in any given month.
Where you send your website to a customer in the hopes that the customer will respond by selecting your URL link to the iGo booking website, which is basically the Xtreme Travel Site and in doing so make a purchase.
They make a purchase, you make a commission, simple right?
The amount of boomerangs is restricted based on your membership level so you can't just keep on making sales, and that's where the recruiting would kick in.
Excel at RECRUITING and there's a good chance this might work for you!
---
How to Make Money With Ibuumerang
The main method of excelling in any MLM and not just IBuumerang is the ability to recruit other members into your team.
Not just recruit but train them and hope they stay around and not leave.
The ones who are most successful are the ones that are the best at recruiting, such as Holton Buggs and others like him, and the big thing here is that only the very top 1% are the ones who have real success.
Therefore, you'd better come with some exceptional recruiting methods.
There are many ways to make money with iBuumerang, but the 2 main ways are selling the services to people and recruiting others into your team so that they can sell the services themselves for which you will receive a commission.
The 2nd method is the most lucrative.
---
Here you can check out the Ibuumerang Compensation Plan for yourself
---
Are Ibuumerang consultants actually making money?
Like all MLMs, the real money is earned at the top of the pyramid.
What you'll find with most MLMs is the total lack of income disclosure, but Ibuumerang sort of don't fit into that criteria at the moment due to the length of time the business has been in operation.
Whether at a later date Ibuumerang chooses to make an income disclosure then that remains to be seen.
What I can say is that many do seem to be happy with their involvement as can be seen by checking out the Ibuumerang official Facebook page.
---
What others say about Ibuumerang
As the company has only been trading since 2019, I found it hard to come across a bunch of reviews that give a balanced opinion.
Besides, any new company should be doing things in the correct manner and keeping their noses clean anyway.
Therefore, these reviews are straight from the Ibuumerang official Facebook page bearing in mind that they currently score a 4.9 out of 5.0 with over 800 people commenting.
---

Check out Reddit
I did find a number of reviews on the Reddit site and gives you an idea of how MLMs in general operate. Check it out here.
If you have some spare time then maybe you'd like to research this site further.
---
What I like about Ibuumerang
A young MLM should indicate that they aren't going anywhere in the foreseeable future.
As it is, probably the best time to get involved because you aren't going to have to put up with negative feedback, such as scam this, scam that when you type Ibuumerang into Google.
Too young for lawsuits as well.
Saying that though there is plenty of time for these to manifest themselves.
Lowest price guarantees
Find a hotel or car hire anywhere online cheaper and they will refund you 110% of the difference.
A bold statement with some very well established businesses out there that have been doing this for years.
Travel is very popular
The travel industry is massive with around $9 trillion dollars trading places and people are always looking for their next holiday.
Becoming quite popular with very little negative feedback
---
What I don't like about Ibuumerang
Competition with some established travel businesses who already give great discounts so not sure they can be sustainable.
Mr Buggs has already been involved with an MLM in the travel industry and that didn't turn out too well for him, through accusations that the business was a pyramid scheme.
Ibuumerang has probably come at the worst time, due to this pandemic which we can't see an outcome to and with thousands of businesses folding, would it be wise to get involved.
On the other hand, many will be now turning to the internet for alternative employment and therefore may be something that others will look at when things pick up.
But, at the moment everything is stacked up against them that they will survive.
It is very well reported that only the very top 1% is where the big earners are, which leaves 99% that will not earn enough to make a full-time income from.
---
Is Ibuumerang Travel a SCAM?
I have to honestly say that Ibuumerang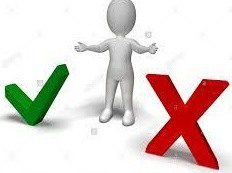 is not a scam.
Holten Buggs is very experienced at what he does and many customers and affiliates are happy.
It is still in the infancy days and therefore not a lot of bad press about and certainly no lawsuits.
They still have to ride out this pandemic, and can't see closure to this so who knows what is around the corner for this company.
You should be aware that to succeed in any MLM you have to be extremely good at recruiting and this is not for everyone.
---
Is Ibuumerang a Worthy Business to get involved with?
As can be seen, by the thousands that joined on launch date, they obviously thought this was a company to get involved with.
Leaders are like magnets even though MLMs are an extremely tough cookie to crack.
I have tried and failed miserably on a few occasions so I have some experience in this area.
The MLM business model favours the top 1% especially when you add the compensation plan into the mix.
In our opinion, your money could be spent in a more constructive way.
Making money in business is difficult and if they make promises which are unrealistic which they normally are then it most probably will be a scam.
However, there are much better opportunities out there and we would like to share one with you in the next section.
---
Where do we go from here?
Our main concern with the MLM business model is recruitment, which very few excel at.
When people first start in an MLM they think recruiting is ok, that's until they have approached all their family and friends.
That's when it gets difficult, very frustrating and you feel all alone.
So here's the deal, have you heard of affiliate marketing and if you haven't take a look here.
Essentially it is an extremely cost-effective way of making money online which I recommend 100%.
Where…
You don't have to recruit
You aren't constantly pestered by your sponsor
You don't have to go to events which you will be expected to at cost
You don't have to purchase any stocks
You don't handle any order management
You don't handle shipping
You don't handle returns
You can market any product or service you like
You own the business which you don't in an MLM
If you are looking for a cost-effective solution then we would seriously consider Wealthy Affiliate or at least take a look.
This is a fully integrated training platform that we would recommend above all others of which I have personally had nothing but a positive experience.
Here you can join and check out the system for FREE, with no credit card details. If it isn't for you then just walk away, but you won't know until you have tried!
---
Feedback, Comments and Subscribe
That about wraps it up for this Ibuumerang review and hope you liked it.
If I missed anything out or you need some clarification on anything then feel free to put your thoughts down in the comments section.
Let your friends know by spreading some love by sharing on social media.
Until next time, stay safe.