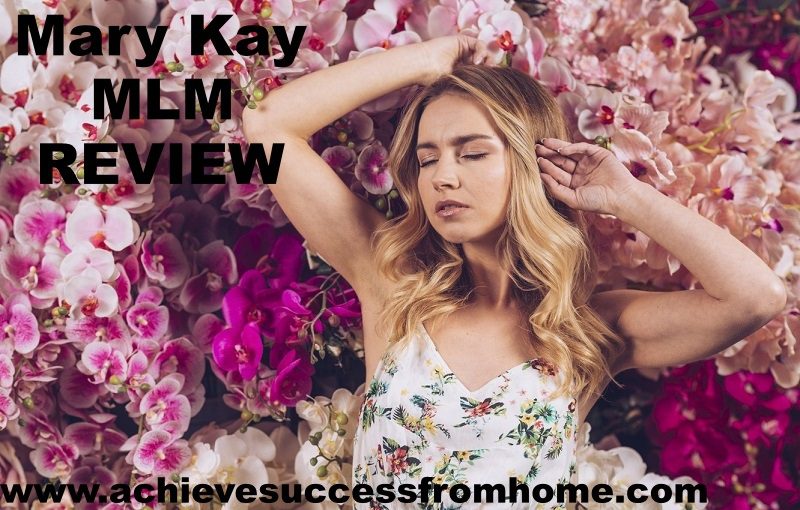 Welcome to this
Mary Kay MLM Review
For all you ladies out there who are into their cosmetics and skincare products then you are sure to have heard about Mary Kay.
A close competitor of another well known MLM cosmetics company, Avon.
Going back to 2018 Mary Kay was the sixth-largest network marketing business on the planet, with near to $4 billion in yearly revenue.
So a business that knows what they are doing.
However, I'd like to start by stating that I am in no way associated with Mary Kay and therefore you won't find me pushing their products or their business opportunity your way.
But…
What I am here to do is to give you an unbiased rundown on what this business has to offer not just on a product level but a business opportunity for anyone who is interested.
So without further ado, let's get right into it!
---
[Affiliate Disclosure: This post may contain affiliate links which means I may earn a small commission if you purchase anything through one of the links. However, this will not affect what you pay!]
---

Product: Mary Kay Inc
Location: Dallas, Texas, US
Founder: Mary Kay Ash
Founded: 1963
Website: www.marykay.com
Product Description: Manufacturing and selling cosmetics and skincare products as well as a business incentive for anybody who is interested.
Cost to join: There are currently 2 joining options. $30 and $100
Price of products: $6 – $205
Best For: People who love cosmetics and who have a wealth of experience as a Network Marketer.
Recommended: Not for newbies who are looking for a way to make a fulltime living online from.
---
Internal Summary and Navigation
---
What is Mary Kay about and who are the founders?
Mary Kay is a multi-level marketing business manufacturing and selling women's cosmetics which was founded in 1963 in Dallas, Texas, US by Mary Kay Ash.
In what was and still is to some degree a male-dominated business world Mary Kay not only had the foresight but the strength to compete at that level.
Coming from meagre beginnings, she married at the age of 17 and had 3 children.
To make ends meet she sold books door-to-door whilst her husband at the time was serving in the 2nd world war. After his return, they got divorced!
Mary Kay Ash retired from her full-time job in 1963 due to been frustrated that a male who she trained stepped into what should have been her role.
Through this experience, she intended to write a book to help women in business, but this quickly turned into a business idea.
At the time, the company was called Beauty By Mary Kay but 1 month before the business took off, her husband died of a heart attack.
So with a $5,000 loan from her son and at the age of 45, Mary Kay Cosmetics was formed.
Not many women would have taken on this challenge especially at that age, but she did and made it a complete success.
Mary Kay Ash died in 2001 but her name carries on and recognized throughout the world as one of the most successful businesses in a very competitive industry.
Her son who she started the company with now runs the business as "The Executive Chairman"
Check out this short promotional video.
At Mary Kay, Pink maybe their signature colour but "GREEN" plays a major part too!
A million trees have been planted worldwide.
Robust recycling programs.
Environmental friendly recyclable packaging.
Zero landfills.
Bio-degradable packaging.
Use of 100% renewable energy.
Charities and giving back to communities is always a worthy cause.
Since 1996, when the Mary Kay Foundation was founded, they have donated near to 100 million dollars to women's cancer research and helped support women's domestic shelter's along with domestic violence providers.
---
Is Mary Kay a Pyramid Scheme?
Something that always crops up when we are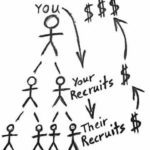 talking about an MLM type business, so let's get this out of the way first.
A business would be declared a pyramid scheme where the sponsor or team leader would be paid for recruiting others, and sometimes they would hide behind a product that had no particular value.
We know that Mary Key Inc has well over 400 products and many of them come with some great ratings and therefore Mary Kay is definitely not a pyramid scheme.
---
Let's look at the Mary Kay products range
Mary Kay is considered to be one of the biggest names in the beauty industry, right up there amongst names such as Estee Lauder, L'Oreal and Avon.
At the last count, there were 431 products, so a pretty vast product range.
---
Mary Kay's best sellers

---
The Mary Kay product range can be found within the categories listed below…
Skin Care (92)
Makeup(283)
Cheeks (18)
Eyes(71)
Face(120)
Lips(74)
Body and Sun(30)
Fragrances(14)
Men's Skin Care(12)
Best Sellers(30)
---
For a closer look at the extensive Mary Kay's product range with current prices…
You can check out the full product range on the Mary Kay Cosmetics Official Website here.
You can also check out the Mary Kay cosmetics catalog online here
---
Mary Kay Business Opportunity – What you need to know
To become successful in any business requires a certain mindset, hard work, determination and persistence.
Unfortunately, most people are just not prepared for the amount of work involved.
They might start off with good intentions but that doesn't normally last and they end up leaving and moving onto the next shiny object.
I should know I have tried with a few MLM type businesses and had no success at all, but that was because I was taken in by sponsors and believed what I was been told. Hard price to pay as I wasted 2 years trying!
If you aren't prepared to work extremely hard (not halfheartedly) then be prepared for failure.
---
How to become a Mary Kay consultant?
To become a Mary Kay independent beauty consultant there are currently 2 options available…
OPTION 1 – Mary Kay eStart which currently costs $30 and for that you get
Mary Kay cosmetics official website valued at $30.
Access to the back office.
Additional free apps to help you sell more.
Step by step education to help you gore the business.
Other digital tools to help in your marketing.
Customer support.
OPTION 2 – The Mary Kay Starter Kit which costs $100
A bunch of full-size products and sampled to get you started currently valued at $400.
Digital marketing tools.
Educational material.
Access to your back office.
Customer support.
Step by step guide to help you on your way.
---
How to Make Money With Mary Kay
There are three basics ways to run your business.
Either purchase the products for yourself, family and friends and take advantage of the current discounts.
Find and sell to customers.
Build a team that you would have to train and nurture and by doing so you would make a commission on any sales those team members made.  If you really want to advance in this business this is what you need to learn.
There are obviously many more ways to run your business, such as…
Using social media, like Facebook, Instagram, YouTube, etc
Rent premises.
Go to events and fairs.
Create a dedicated website other than the Mary Kay website and promote the products using SEO (search engine optimisation) which amounts to FREE marketing, and if you needed any help in that area I have something for you a little later.
---
Here you can check out the Mary Kay Compensation Plan for yourself
---
Are Mary Kay consultants actually making money?
Well, if you looked at the 2019 financial figures of $3.5 billion then you would probably say that Mary Kay Independent Beauty Consultants were raking it in, right?
Well, not exactly!
In fact, you will find the very top 1% is where all the money goes and I'm talking about maybe .25%.
So around 99% will not be earning a fulltime income from Mary Kay.
Horrendous statistics wouldn't you say?
Now, you can come to your own conclusions as to why they do not have any income disclosure statements, but that should be pretty obvious.
---
What others say about Mary Kay
You might like to watch this 30-minute video about MLMs in general. Be warned that he doesn't pull any punches so if you are thinking of investing time with Mary Kay or any MLM then I would advise against watching.
---
---
What I like about Mary Kay
Mary Kay is one of the top MLM companies and well up there amongst the very best cosmetics firms, and very well respected amongst women who use their products but there's more to a great company other than a great product.
Mary Kay is a multi-billion dollar business that has been around for well over 50 years and here to stay.
Top IBCs who become successful at Mary Kay, are rewarded with a number of luxury products, such as holidays and even cars.
There are currently 2 options for joining which are very reasonable which come with a great selection of products as well as a professional website.
Mary Kay Independent Business Consultants can earn as much as 50 per cent commission on the products they sell.
---
What I don't like about Mary Kay
No matter how good a company seems on the surface there are usually underlining issues which can be found with a little research, and usually the deciding factor.
No income disclosure and for a company that has been operating for over 50 years, this just doesn't sit right with me.
Although Mary Kay as been going for over 50 years they still aren't accredited with the Better Business Bureau.
I came across an earning report where Mary Kay admitted that out of all the active independent beauty consultants, around 50% earned commissions more than $100.
Mary Kay Independent Beauty Consultants are pressured into meeting monthly targets. Required to make a minimum $300 order every three months.
99% of network marketers do not earn enough for it to become a full-time income.
As if it wasn't hard enough to compete with the 1000s of IBCs, you have Amazon to contend with as well.
---
Is Mary Kay a SCAM?
Nobody can deny that Mary Kay Ash has been an inspirational figure in the cosmetics industry and succeeded where many haven't.
In the world of MLMs where businesses are constantly under the spotlight for many reasons, it is rare to see stability and great brand recognition.
The products are very well received and highly rated as can be seen on Amazon.
However, I have major concerns about the Mary Kay business opportunity that is available for anybody.
This is not unique to certain MLMs but a reflection on all MLM type businesses and the "horrendous success rate" is quite astonishing.
Although there are very few details regarding Mary Kay incomes, I did manage to come across some astonishing facts that mention 12% of their IBCs as been active and half earned commissions over $100 annually.
If you are seriously thinking about Mary Kay then you can check out this site that is dedicated to Mary Kay.
---
Is Mary Kay a Worthy Business to get involved with?
Mary Kay has been recognized as one of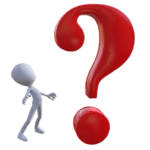 the top businesses in the cosmetics industry for many years and the product line is vast and very well received.
So if Mary Kay as a business, interests you then I would suggest trying the products first and taking it on more as a hobby and see how things pan out.
However, and this isn't just Mary Kay, but all MLM type businesses, you will find only the very top 1 per cent where the real money is made.
But, if this doesn't phase you and you are prepared to work extremely hard then who knows where this venture might take you, but it's very unlikely that you will be telling your boss where to go any day soon.
I have been down the MLM route and it wasn't pretty, after trying a few out I ended up losing money.
Almost decided to call it a day with trying to make a living online until I looked into affiliate marketing.
Through a lot of research, I did come across a training platform, but even then I was extremely sceptical and probably wouldn't have gone any further if it wasn't for a free membership.
This comes from Wealthy Affiliate and probably the best online training I have come across.
OK, I am biased but this costs you nothing to check out and see for yourself.

---
Feedback, Comments and Subscribe
Hope you enjoyed this review and that it gave you a better understanding, not just about Mary Kay but MLMs in general.
Any questions at all no matter how trivial you feel they are, just put them down in the comments section below and I will get back to you at my earliest convenience.
If you did like then why not share this post amongst your friends so that they are more informed and that they don't make the mistakes that I did.
Until next time, stay safe.