Welcome to the
FeaturePoints Review
If you are looking for a make money opportunity then online surveys are a place that most people start.
With so many of these to choose from, it is often difficult to find the right ones to join.
You are probably here because you have seen the adverts on social media or maybe a friend has sent you an invite and you wanted to know more before you joined.
There are mixed feelings about Feature Points and we thought we'd check it out for ourselves and see what we could uncover.
Let me tell you that doing research first like you are doing now is the only way to avoid scams and to ensure that you find legit opportunities.
So, if you were looking for the lowdown on FeaturePoints then you are definitely in the right place and in the next few minutes will know all there is to know.
That way, with all the facts you can decide for yourself if this opportunity is worth investing your time in or not.
This site is dedicated to helping people like yourself find legitimate ways to make money online so without further ado, let's dive right in.
---
[Affiliate Disclosure: This post may contain affiliate links which means I may earn a small commission if you purchase anything through one of the links. However, this will not affect what you pay!]
---

Product: Feature Points
Founder: Steven Brener
Product Description: GPT site, surveys and rewards
Website: www.featurepoints.com
Price of product: Free to join
Recommended: No
Summary: FeaturePoints is just one of the hundreds of sites that allow you to make a few bucks by participating in simple tasks like online surveys, downloading apps and shopping online.
They have one of the better referral programs that we have seen with GPT sites, but these sites are notoriously difficult to make any real money with.
You will find yourself getting frustrated because most of the time you will not qualify for the surveys that you apply for.
Even the ones you do qualify for doesn't necessarily mean that you will be able to complete the survey and this is a major headache.
Often and this might be spending as long as 20 minutes doing a survey without warning you are thrown out of the survey so as long as you are aware of this then let's continue.

---
If you are sick and tired of SCAMS, Pyramid schemes, MLMs, recruiting, having to purchase stocks, haggling family, friends and customers. Looking for a proven method of making money online, then check out my #1 recommendation. 
---
Internal Summary and Navigation
---
What is FeaturePoints about and who are the Founders?

FeaturePoints is a GPT(Get-paid-to) or rewards site that is free to join and allows its members to make some money by doing simple tasks.
Like doing surveys, downloading apps, watching videos and even shopping online…
They were founded in 2012 by Steven Brener and are based in Toronto, Canada.
According to the Feature Points Linkedin account, they have paid out around $6 million to their members.
They have around 300,000 followers on Facebook so they are quite popular although the reading on Trustpilot isn't so favourable.
There's a mobile app that is handy when you are out and about with around 120,000 downloads but some I notice are having problems when they try to link up with their points.
So who is responsible for FeaturePoints?
FeaturePoints which you can also find under the name of TapGen Corp is the brainchild of Steven Brener.
He is first and foremost a Java software developer who started his career way back in 98′ working for the bank, CIBC, then various other consultancy jobs leading up to founding Feature Points.
---
How does FeaturePoints Make Money? 
I guess some of you guys might be curious as to how FeaturePoints actually make their money when it is free to become a member.
Market research is a very important business strategy that all businesses should be taking advantage of.
This enables businesses to strive in a very competitive world by highlighting new markets and expanding existing ones, along with what's currently trending and consumer behaviour.
FeaturePoints are a middleman whose responsible for connecting people, in this case, their members to surveys supplied by 3rd party sites.
They get paid by the 3rd party for this duty.
This all operates under the guise of affiliate marketing which is how this website that you are currently on now operates.
---
How does FeaturePoints

W

ork?
It's straightforward to signup and become a member, just enter a few details and you need to reply to the email sent from FeaturePoints to activate your account.
According to FeaturePoints, this is open to all countries but whether you qualify for surveys or not is another thing.
I have found in the past that if you don't come from the US then you are restricted on the number of surveys you are sent.
I come from the UK and I was forever not qualifying for surveys so bear that in mind.
The list of activities that are available to you are…
Surveys
Downloading apps
Watching videos
Paid offers
Cashback through shopping online
Entering contests
Referring other people
Surveys
You are joining FeaturePoints because of the surveys so that is where you will be heading for.
It will depend on which country you come from that determines how many survey routers are available to you.
Surveys are rewarded by way of points which when converted to cash works out at $1 = 600 points.
When answering the questions whether pre-qualification or survey questions, answer them as truthful as possible.
For any reason don't try and go back whilst you are in a survey otherwise the link between you and the survey site will be broken and you'll have to start again.
FeaturePoints claim that you will be paid for 50% of the surveys, so that means for every 100 surveys you take you should get paid for 50.
Now, I know this to be untrue based on all the survey sites I have joined and tried.
This figure is more around 20%, so that would mean for every 100 surveys you applied for 80 of them you wouldn't qualify for and that figure includes the number of times that you will get thrown out.
Yes, thrown out.
This happens quite often where you could be actually in a survey for 20 minutes and for no apparent reason they will throw you out.
People tend to think that FeaturePoints is responsible for doing this but it is actually the 3rd party site, in this case, could be Peanut Labs or PollFish.
Downloading apps
When surveys aren't coming frequently enough then another way to help you build your points is through downloading apps.
These are all free and normally all you have to do is download the apps and click and open them for a few minutes to be rewarded with points.
Of course when you are downloading these apps to your tablet or phone then remember that they will take up memory and should be removed unless of course you really do want to keep it.
Yes, you got it, a mind-numbing task!
Watching videos
Watching videos will get you 1 token for each one you watch.
However, this facility is only open to the app which you'll have to download to your mobile.
It's just a matter of clicking on the video and allowing it to play for 30 seconds and you are able to access as many as you like throughout the day.
This only pays you tokens that you can only use for the contests.
With that said because there is no cash involved then it won't go towards your cash total.
Paid offers
The offer wall at FeaturePoints is not as plentiful as many other GPT sites but still, there is enough to keep you busy.
Here you can find additional surveys, downloading games, subscribing to offers, signing up for free trials and many more.
You need to be aware that when you sign up for any of the free trials that they will become paid after the trial period.
Cashback through shopping online
We all shop online and therefore you can take advantage of the discounts on the FeaturePoints platform and be rewarded with cashback.
Remember that you joined FeaturePoints to make some money so you don't want to be spending money for the sake of it.
There is a fair amount of offers to choose from so I'm sure you will be able to find a merchant for your next purchase.
You'll need to check the terms because cashback is not available in all countries.
Entering FeaturePoints contests
There do have contests that they announce and as you can see there are currently 2 contests.
A daily $5 and a monthly $100 contests are worth a try the odds are stacked against you.
To enter you need to accumulate tokens which are currently 20 points = 1 token.
Referring other people
Many of you might like the idea of making a few bucks every time one of your referrals makes a few bucks.
But, there are right ways of doing this and they are wrong ways.
First off, only recommend something to someone if you are happy with it yourself otherwise you will end up getting grief from people.
Do not spam social media by just posting it all over the place because it just doesn't work and besides you could find yourself getting banned.
We mentioned earlier that FeaturePoints has got one of the highest commissions which is currently 50%, in fact, I can't remember featuring any opportunity as high.
Remember, this 50% is for as long as the person is active within FeaturePoints and that could be for life.
I know, what you are thinking, but 50% of $5 is not very much, right?
But what if you knew how to get 100 referrals and they all earned $5 a week, which is very low and could be a lot more.
That works out at $500 a week which means you will earn yourself $250 a week for doing nothing.
That's $1000 a month and just with introducing 100 new members.
What if you could do that successfully with FeaturePoints then you could apply that same method to Swagbucks, FreeSkins, PrizeRebel and many others.
Check out the link at the end of the review for further information.
How you get paid
There are currently 3 ways that you can get paid.
Gift cards
There is an abundance of gift cards to choose from.
PayPal or Visa gift cards
PayPal and Visa gift cards start at $5 but with Paypal, they may well be some admin charges.
Bitcoin
The Minimum amount you can exchange is $10
---
How much can you Realistically make with FeaturePoints?
We see so many reviews claiming that FeaturePoints is a great way to earn some extra cash.
But the most you are going to earn with any GPT site is between $50 and $100 and that's if you are lucky.
To achieve that amount is going to take a lot of effort as well.
---
Who is FeaturePoints

 F

or?
FeaturePoints is for anybody looking to earn a few bucks here and there but do not expect to earn enough to replace a 9-5 job.
FeaturePoints is available to anybody whichever country you are from but there are some tasks that are only available in certain countries.
We would advise checking the terms and conditions first before joining.
What you are going to notice if you aren't from one of the top tier countries such as the US, Canada will be the lack of surveys that you will qualify for.
The surveys are pretty much all in English as well although it is my understanding that some surveys are now in French.
---
What we liked about FeaturePoints
What we did welcome is the referral program that is a great way of making some extra cash.
Easy to use
The platform is not crowded with loads of activities and is very easy to use.
Great referral program
This is something that other FeaturePoints reviews don't go into but learn how to get others to join and they don't need to earn much for it to be worthwhile.
100 referrals earning $5 a week means $250 a week in your account for doing nothing.
---
What we don't like about FeaturePoints
A few things to watch out for if you do intend to join.
Countries are restricted
Although FeaturePoints welcomes all comers from all countries there are some activities that aren't going to be available such as cashback.
If you are not from a tier 1 country like the US and Canada then expect to struggle to find surveys.
Very low earning potential
We have already mentioned the very low earning potential doing surveys and as long as you are fully aware that earning between $50 and $100 a month is the most you can expect to make.
Expect to complete around 20% of surveys
It's hard to believe that you are only going to complete around 20% of the surveys but that is the reality of online surveys.
Points may be deleted
The whole point of a GPT site is to keep you on their system taking part in activities other than surveys.
If you are seen to be not active enough you could end up losing your points.
---
Is FeaturePoints

a SCAM or LEGIT?
With what we have found through our research we can honestly say that FeaturePoints is not a scam.
With that said you can find a few unhappy people on TrustPilot though but there is always going to be a mix of reviews no matter how good something is.

It might also be a legitimate way to make some extra money but we wouldn't recommend this opportunity based on the very low-income potential.
The time spent doing surveys could be better used to build an online business and earn 4-5 figures per month.
However, if you are happy with spending hours doing mind-numbing tasks for a few bucks then go for it.
Like we have already mentioned if surveys are something that you like doing then check out Swagbucks, FreeSkins, PrizeRebel these could help towards your earning potential.
---
The FeaturePoints Review

: Final Thoughts!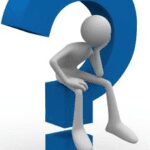 I'm sure you will have discovered that GPT and dedicated survey sites are not a favourite of ours hours but if it's your first time online looking for ways to make money then by all means give them a try.
We did and know what they are about, they haven't changed over the years except that there are more of these sites knocking about.
Like we have already mentioned doing surveys and partaking in simple tasks is not going to break the bank.
But, work out how to refer others into joining and you could be onto something.
If you need help in learning how to do this.

---
Feedback, Comments and Subscribe
Ok, guys, what do you think and what's take on FeaturePoints?
Maybe you have been a member or still are then why not share your experience amongst our readers.
Any questions just put them down in the comments section and we will get back to you.
Until next time, stay safe.