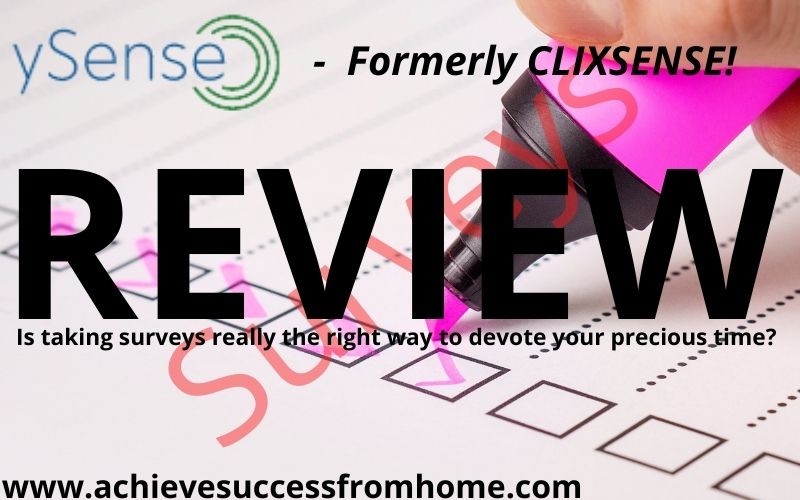 Welcome to the
ySense Review
Taking online surveys have one thing in common, they are notoriously bad for your health and they do not pay.
It doesn't matter how we try to sugarcoat it some things will never change.
Just like ySense, which is the rebranded version of a very popular PTC (paid to click) site, Clixsense.
Same sh*t just a different title!
If you are researching online surveys then you are sure to come across many reviews where they tell you that these sites are great for making money, well I'm here to tell you that they are not telling the truth.
Well, not in the sense of completing surveys and doing mindless tasks but we will go into that a little later.
All they want is for you to join through their affiliate link and take a percentage of your earnings if you can call it that.
That said we are not associated with ySense and not going to feed you nonsense but are going to give you a truthful unbiased review.
This way you can decide on your own merit whether online surveys are for you or not and in this case ySense.
So, less of the chit-chat and let's dive right in.
---
[Affiliate Disclosure: This post may contain affiliate links which means I may earn a small commission if you purchase anything through one of the links. However, this will not affect what you pay!]
---

Product: ySense, formerly Clixsense
Founder: Josef Gorowitz, Prodege LLC
Product Description: GPT site
Website: www.ysense.com
Price of product: Free to join
Recommended: No
Summary: I remember a few years back becoming a member of Clixsense and trying to earn some money.
Those ludicrous activities where you would click on a task and wait a few seconds and sometimes a few minutes to get paid something like $0.001.
In fact, if I can remember they had problems with hacking, suspended from PayPal and even tried to move from a PTC to a GPT site but guess what the stigma still stays with a brand.
Whether changing the brand from Clixsense to Ysense is going to make the slightest difference we are going to see in this ySense review.
What isn't going to change and that's the number of times you don't get qualified for a survey or qualified but still thrown out in some cases after you have spent 20 minutes.
So, if completing 20% of the surveys that are given to you is acceptable, which incidentally is, been given 100 surveys and getting disqualified from 80 then be my guest.
Or, you do what I did and the 30 individuals below and find a legit way of making a massive difference in their lives.

---
If you are sick and tired of SCAMS, Pyramid schemes, MLMs, recruiting, having to purchase stocks, haggling family, friends and customers. Looking for a proven method of making money online, then check out my #1 recommendation. 
---
Internal Summary and Navigation
---
What is ySense about and who are the Founders?
Clixsense was its original name and started life back in 2007 when it was a PTC site, which meant you got paid for clicking on tasks.
They decided to try and change from a PTC to a GPT site but obviously, things weren't happening and then in August 2019 decided to rebrand which normally is the last resort.
Out of that then ySense was born but still carrying all the problems that Clixsense had so is it any better or just the same site with a different name.
So who is responsible for ySense?
ySense is owned by the company Prodege LLC which was formed by Josef Gorowitz.
If you didn't already know but Prodege owns and runs Swagbucks, InboxDollars and MyPoints.
Now, as far as Swagbucks goes it is one of the better GPT sites and has a big following with a lot of positive feedback.
Therefore, you'd think that coming from the same stable that ySense would be as good, right?
---
How does ySense Make Money? 
Some might wonder just how ySense is able to pay its members when it is free to join?
Market research is a strategy that all businesses should undertake whether large or small although because of costs this is normally down to the bigger companies.
A way to expose markets, find new markets and how to get the most out of current ones, trends and consumer behaviour.
In ySenses's case, they offer the mechanism to pull in this information by surveys whether their own but mainly 3rd party.
This all operates within affiliate marketing and ySense get paid once a member completes the survey.
---
How does ySense

W

ork?

It's pretty straightforward to signup, then you need to reply to the email sent by ySense, to activate your account.
Once you are in the member's area just take a little time to become accustomed to the dashboard as there are quite a few areas that you can make money other than surveys.
The 3 areas where you can earn yourself a few bucks are…
Surveys
Offers
Referring others
Surveys
Surveys are the main way of earning with ySense.
There does appear to be a varied number of surveys although I'm hearing that this is not the case by some members.
This could be down to a number of things like the location as there is what they call a tier-one level of countries or it could also be that the surveys available in the member's dashboard they just didn't qualify for.
Now I know that the latter in most cases is probably the case as it's a known fact you will only qualify for around 20% of the surveys.
That's 20 out of 100 which is not good at all and probably the most frustrating thing about online surveys.
That 20% would also include the number of surveys that you are thrown out even though you thought you'd qualified.
In some case, this could be after you have spent 20 minutes on the survey and you are waiting for payment only to be told you didn't qualify.
If this happens and it does often then that will be down to the 3rd party site and ySense.
Offers
There is an abundance of paid offers that you can take part in to help towards your earning total.

Currently, there are 9 paid offer routers that have many different offers and even find additional surveys amongst them.
Very similar to the Clixsense platform so nothing much changed there.
Offers come in many ways, such as subscribing to offers, downloading and playing game apps, playing bingo, playing lotto, product testing and many more.
You have to be careful here because subscribing to offers is going to cost you money.
You could even subscribe to a Bitcoin trading platform, deposit $200 and according to ySense they would reward you will $300.
Somehow that doesn't sound right but that's exactly what the ySense site states.
Obviously, before you partake in any of the offers just check the small print to make sure you are not going to be out of pocket.
Remember you are on this site to actually try to make some money.
Referring others to join
This is an affiliate marketing business with an MLM twist to it where you can introduce others to join and make a percentage of what that member earns.
It starts at 20% but you can earn as much as 30% but the member has to be from one of the top tier countries.

Just sharing your affiliate link to others can be very rewarding if you know affiliate marketing.
Just think you introduce 1,000 new members from tier 1 countries and each one makes $10 a week and let's say you are on 20% commission bearing in mind it could be 30%.
That's 1,000 * ($10/5) = £2,000 which works out at $8,000/month
All you need to do is master the technique and join some other dedicated survey and GPT sites like Freeskins, Swagbucks, Branded Surveys and you could be onto an earner.
Forget about doing surveys, all you need to do is master how to do affiliate marketing.
There's an affiliate marketing training platform that has been going since 2005 and they teach you exactly the very thing you would need to learn.
Check out the review here
---
How much can you Realistically make with ySense?
Now, people join survey sites like ySense because they believe that they are onto something and that they are going to earn a ton of money.
Wrong!
As you can see, that is not going to happen and as we have already mentioned 80 out of 100 surveys you are going to fail one way or the other.
If you check "Complete surveys" in your dashboard regularly you might see some surveys priced at $6.81 like in my dashboard image earlier in this review.
This is to keep you interested, oh and by the way, I didn't qualify for that survey, but I knew, that was going to be the case before I tried.
Mainly, you will find surveys that pay in the lower teens, like $0.12, $0.17 and these are going to take 10, 19, 25 minutes.
So, realistically what could you expect to earn with ySense?
I would be looking at between $50 and $100 a month and that would be with dedicating a lot of your time.
However, like we have just mentioned, master how to get others to join and you could be onto a good earner.
---
Who is ySense

 F

or?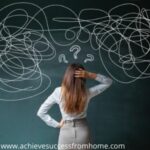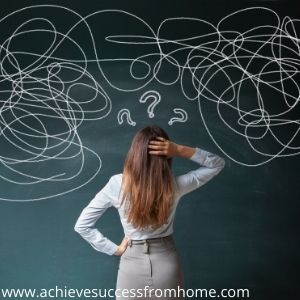 ySense is for anybody who is looking to make a few bucks here and there and we tend to see a lot of students using them and getting their friends involved.
We wouldn't recommend that you spent too much time using ySense if making a living online was what you were really looking to do.
There is an age restriction of 18 and that's simply down to the minimum age restriction to create a PayPal account.
---
What we liked about ySense
It looks like the rebranding from Clixsense to ySense was to try and eradicate a few issues that Clixsense had, but since the change, they have lost a few make money activities.
Generous referral program
You can make between 20 and 30 per cent commission on every referral you introduce to ySense for life, which doesn't seem much but master how to market ySense to the masses and this could be a nice little earner.
Just think of how many people are now on the Internet and using Google, and most are looking for ways to make some cash.
That's around 4.5 billion, master how to get others to join ySense and just apply that to other survey sites.
---
What we don't like about ySense
With ySense in the same stable as Swagbucks, I was expecting a little more but that would mean getting rid of some of the Clixsense stuff because to me it still feels the same.
Poor income potential
It isn't just ySense but dedicated survey sites and GPT sites in general.
They even indicate that you can earn between $100 and $150 a month and I would say that is a little on the high side.
More like $50-$100 if you are lucky.
Even if it was $150 like ySense claim, that is $0.94 an hour based on a 160-hour working month.
Problems are been reported
Recent problems reported from its members regarding payment issues and getting banned.
Some members who have used the site way before when the site was Clixsense are saying that ySense is not as good and that many of the tasks are no longer there.
Lack of surveys
If you look at the ySense blog there is even an entry labelled…
That is January 2021, and why would ySense feel the need to highlight the lack of surveys over a Christmas period.
The whole survey process is automated and for me, this just doesn't wash.
I get the feeling that this has been an issue for some time and if you check out the reviews you will get that feeling too.
---
Is ySense

a SCAM or LEGIT?
We can honestly say that ySense is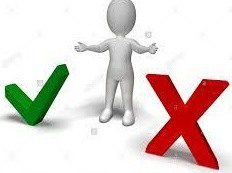 not a scam but that still doesn't stop disgruntled members from making that claim.
I tried the surveys and found that the first 3 that I tried I didn't qualify for and for me I'm afraid that was enough.
It brought back memories of when I tried to make some money doing online surveys, but back then there won't as many sites dedicated to surveys as there are now today.
I think most people who try ySense will probably give it a try, get extremely frustrated and give up and move on to some other survey site.
Unfortunately, they all follow the same pattern, but some are good but most are just not worth your time.
If online surveys are something you are going to give a good go anyway, then you might as well try probably the best site, Swagbucks, followed by Prize Rebel, Freeskins, and maybe SurveyTime.
Like we have said earlier focus more on recruiting others rather than the boring surveys or the mind-numbing task.
---
The ySense Review

: Final Thoughts!
Ok, so you ain't going to make a ton
of money doing online surveys but you could if you focused on how to recruit others into becoming members of ySense.
Seriously, that is the way forward with these dedicated survey or GPT sites but there is a right way to do this and a wrong way.
Let me start by telling you that posting your affiliate link all over social media and in forums is definitely not the right way.
The right way is to create a website and to create great content which is to help other people, which means targeting what people are keying into the search engines like Google.
Get your website on the first page of Google and people will see your articles, click on them and eventually take up your offers.
A great affiliate marketing training platform run by Wealthy Affiliate teaches you how to do this and become successful.

---
Feedback, Comments and Subscribe
So, guys, what do you think? Maybe you are already a member, then we'd love to hear about your experience?
If you enjoyed this review then why not share some love by adding it on social meda.
As before, if you have any questions for me then feel free to add them below and I will get back to you.
Until next time, stay safe.