Welcome to the
SuperPayMe Review 2021
If you have come for the full lowdown on SuperPay.me then you are definitely in the right place.
It's often difficult to find an honest review with so many of them telling you that SuperPay.me is a great money-making opportunity.
Mainly down to the fact that they are trying to sign you up and make a commission on what you earn, however small that amount may be.
We, however, are not one of those and therefore what you will get from us is an honest unbiased review.
That way you will be able to decide whether SuperPayMe is the right money-making opportunity for you or not.
So let's get started.
---
[Affiliate Disclosure: This post may contain affiliate links which means I may earn a small commission if you purchase anything through one of the links. However, this will not affect what you pay!]
---

Product: SuperPayMe
Founder: 99 Ventures Limited, Alan Stables
Product Description: GPT site
Website: www.superpay.me
Price of product: Free to join
Recommended: No
Summary: SuperPay.me is an online get paid to partake in surveys and other simple tasks for which you will be rewarded.
I don't want to burst your bubble, but if this is your first venture down the online survey road, then you need to be realistic about the earning potential, not just SuperPayMe but all online survey sites.
They are notoriously frustrating and mind-numbing and the most that you are going to make is between $50 and $100 a month.
If you are lucky that is because most of the time you will get disqualified part way through the survey and even as far in as 20 minutes.
That is with spending a serious amount of your time and take it from me because I have been there, I value my time a lot more.
It's a known fact that 80% of the time this is going to happen to you so as long as you are prepared for this then go for it, but you have been warned.
However, if you really want to make a big impact on your life…

---
If you are sick and tired of SCAMS, Pyramid schemes, MLMs, recruiting, having to purchase stocks, haggling family, friends and customers. Looking for a proven method of making money online, then check out my #1 recommendation. 
---
Internal Summary and Navigation
---
What is SuperPayMe about and who are the Founders?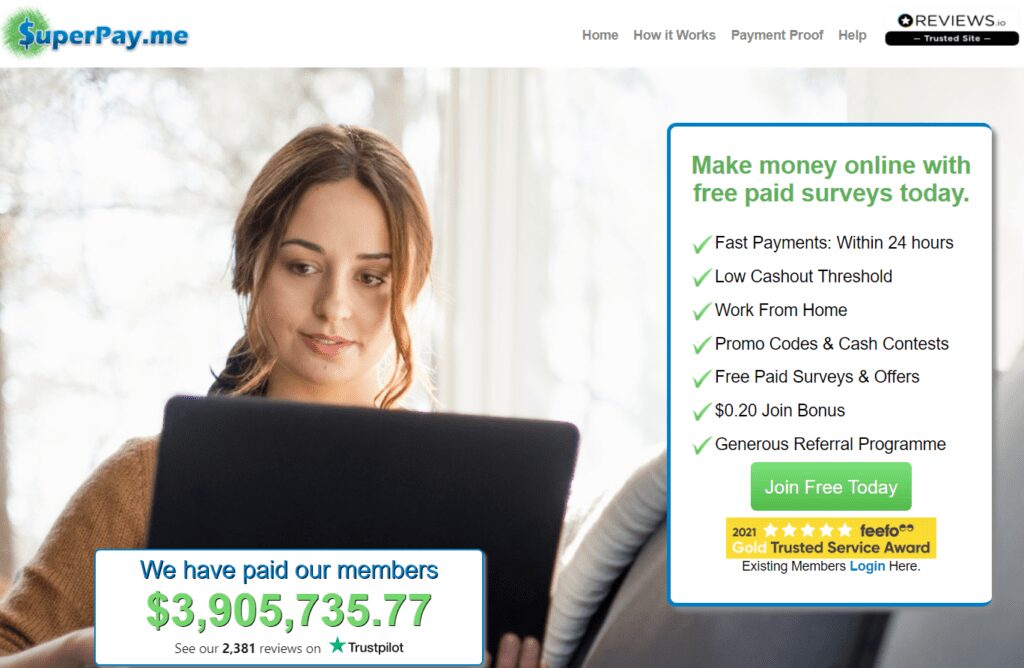 Superpay.me is a GPT site that was founded by 99 Ventures Limited in 2012.
They offer its members ways to make money online by taking part in surveys and other simple activities.
SuperPayMe is restricted as of this review to the following countries, US, UK, Canada, Australia, Italy and Spain.
Since SuperPayMe was founded in 2012, they have paid out around $4 million to its members and we break that down a little later.
So if taking part in surveys, clicking on websites, watching videos amongst other simple tasks then go for it.
The good thing about SuperPay.me is that there is no cash-out threshold as such and as of this review is $1.
So who is responsible for SuperPayMe?
SuperPayMe is owned by 99 Ventures Limited which was founded in 2011 but the original founder of SuperPayMe we couldn't find.
Alan Stables who worked at 99Ventures since it was founded took over as the business owner in 2014.
---
How does SuperPayMe Make Money? 
You might wonder how companies like SuperPayMe can afford to pay their members when it doesn't cost their members any money to join.
Market research is a very important business strategy that tends to be more for the bigger companies due to the marketing budgets that they have available to them.
It is a way to seek out existing and new markets along with trends and consumer behaviour which helps to give them an edge against their competitors.
It is the job of companies like SuperPayMe to offer ways to extract the information so that market research companies can analyse that data.
This all works within the affiliate marketing business model which is a proven and tested strategy that can be very lucrative for people.
---
How does SuperPayMe

W

ork?

Just enter your basic details and reply to an email to activate your account by entering a code that they send you.
For your troubles, you will be rewarded with $.20.
The member's dashboard is quite extensive and can first look a little confusing so I would suggest taking your time and getting accustomed to it.
There are various ways that you can earn…
Surveys 
One thing you aren't short of at SuperPayMe, and that is surveys, with them taking between 3 and 25 minutes.
The amount that you can expect to get paid is anywhere between $0.25 and $1.80.
I have even seen some surveys $3+ but they don't come around too often.
A thing to remember is that SuperPayMe doesn't notify you if/when they have a survey for you, that will be down to you checking the system.
Paid offers from the members offer walls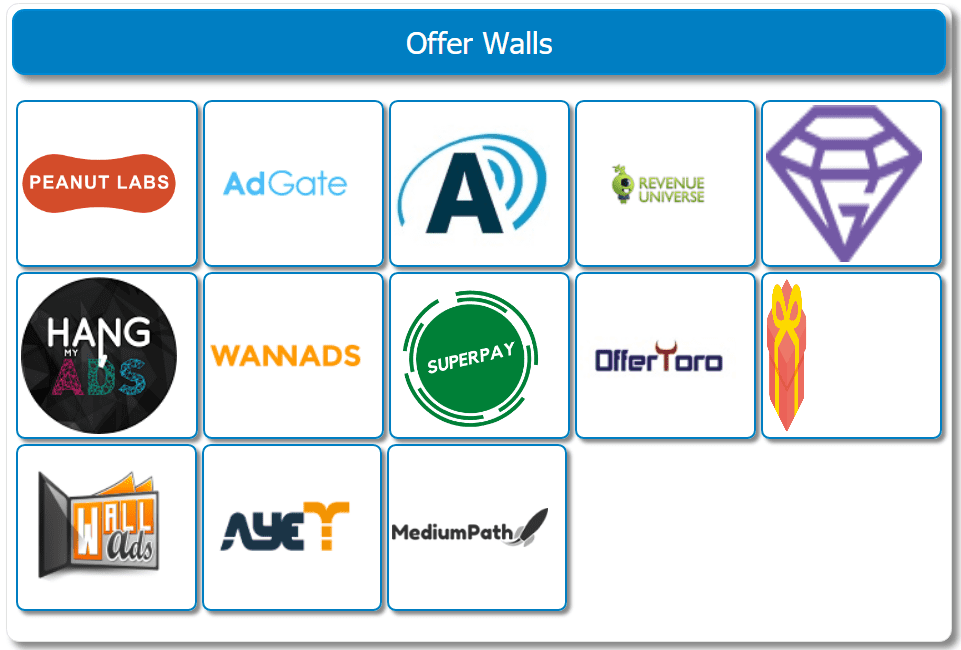 Another way to earn would be through the offer walls which changes from day to day with simple tasks like downloading apps, signing up for offers, clicking on websites, searching for things, plus many more.
You can also find additional surveys on the offer walls.
Posting Payment Proofs
There is an offer of $1 for posting your payment receipt once you have been paid but you are only allowed to do this once.
Watching videos
Yes, you can even get paid for watching short videos, which could be about cooking, sports, news and many more.
However, I wouldn't get too excited because the amount you can earn is 1 point which equates to $0.01.
Referring others
By using your unique affiliate link and posting in places like social media if someone clicks on the link and joins you will be eligible for 25% of everything the referral.
This could be a good earner if you know how to market to the masses although most members just invite family and friends.
Cash contests
SuperPayMe has a regular $1000 cash contest which comes around every 3 months.
All you have to do is be active within the software platform and whoever earns the most for that period will be paid.
Prizes can be as high as $350 for coming first, $200 for a second, $100 for third and graded down to $10 for twentieth place.
How you get paid

There are 3 ways that you could get paid with SuperPayMe.
Either by using PayPal, Skrill or Bitcoin.
Another way to redeem your earnings would be through gift cards.
---
How much can you Realistically make with SuperPayMe?
According to SuperPay.Me the surveys take between 5 and 20 minutes to complete, but you need to be fully aware that around 80% of the surveys you will either not qualify or you will be thrown out partway through.
Which according to my math is you take 100 surveys and you get paid for 20 if you are lucky.
Now according to what SuperPayMe claim you can expect to be completed between 4 and 5 surveys a day.
However, we have found with researching and trying many of these GPT and dedicated survey sites that that figure is between 1 and 3.
SuperPayMe also claims that you can earn $100 and $150 a month and even if that was right we would be talking about based on a 40 hour week that's $0.94 an hour.
Once again through our research, we say you should expect to make between $50 and $100.
Of course, there will be some who dedicate all their time to doing these surveys in which case they will expect to earn more.
If you expect to just do few surveys now and then expect that figure to drop considerably.
Clicking on ads and websites might help towards your earnings total but here you should be looking at a few cents each time.
We mentioned earlier that SuperPayMe
is sort of bragging about paying out $4 million to its members since 2012.
Well to reiterate what we said earlier, let's just take a look at the maths behind those statistics.
It turns out that SuperPayMe is currently paying out around $1,217.66 on a daily basis to its members.
If you split that by the current number of members that would $0.002 that each member would currently receive.
Now, what does that $4,000,000 look like when you compared that to what they actually are getting paid?
Now, I thought the abolition of the slave trade had ended over 200 years ago.
I have tried surveys in the past and I just could not motivate myself to answer the same questions time and time again and getting paid peanuts.
I lost the will to live and had to find a better way and you know that wasn't as difficult as you may think.
---
Who is SuperPayMe

 F

or?
I can see online surveys appealing to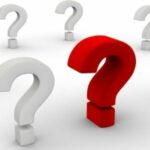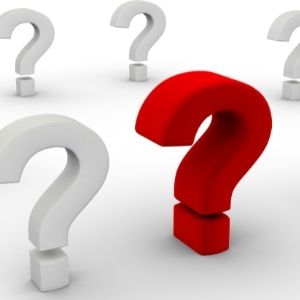 people in countries which are underdeveloped but that ain't going to happen with SuperPay.Me.
Membership is restricted to just the US, Canada, UK, Australia, Spain and Italy.
We can also see that $50-$100 a month might be helpful to some people who are really struggling.
It certainly isn't going to help students and besides when will they have time between studying and the amount you earn is certainly not going to help make a dent in that education loan.
However, if you still wanted to join the age limit would be 18, simply because that is the age that you have to be to have a PayPal account.
---
What we liked about SuperPayMe
Even though you find SuperPayMe with a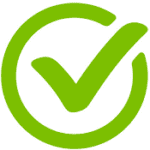 good rating at review sites like Trustpilot I just can't get my head around why people would join for the pittance that they can make.
Low threshold
A lot of these survey sites have cash-out thresholds at $10, $20 and even more and you should be very wary about joining the higher payout thresholds.
They might seem like a good way to not spend it all at once but very often on these sites, you will have problems with payments and it's easy to see why.
For a site with a $20 threshold, it will take you a long time to achieve which means more money for the owners.
You will stay on the site until you achieve this and in the process introduce more people to the site, then when you come to cash out you might find your account deactivated.
Take it from me this happens very often.
With lower thresholds like SuperPayMe have, it is unlikely you will have this problem.
Generous referral program
Normally with these sites, the referral program offers a much lower percentage like in the 10% region.
With SuperPayMe it is 25% so what I would suggest, is that you learn how to market SuperPayMe and not just by sending the link to family and friends.
Get 1,000 to join and you can forget about trying to complete those boring surveys.
Think about it?
---
What we don't like about SuperPayMe
For a GPT site, this is up there with the better ones but it always boils down to the earning potential or lack of that we hate.
Income potential is very poor
Like we have already mentioned you should be looking at earning between $50 and $100 a month and that will be with a lot of time spent on this site.
Expect no more than 3 surveys to be completed each day.
Only around 20% success rate with surveys
The annoying factor with doing online surveys is the number of times that you will be disqualified and even thrown out of surveys after spending sometimes 20 minutes.
Just think out of 100 surveys you are given expect to complete around 20 and that's if you are lucky.
Additional fees to payout
Don't forget the charges that you will have to pay PayPal so you ain't going to have much left if you are transferring $1 each time, in fact, you might end up being out of pocket.
---
Is SuperPayMe

a SCAM or LEGIT?
SuperPayMe is not a scam because it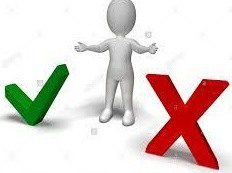 doesn't cost you anything to join and you can earn yourself a few bucks here and there.
They do payout and they do have a good rating on Trustpilot.
Although we do see a few reviews claiming that they haven't been paid and had their accounts de-activated.
But, if you don't abide by the rules then this is going to happen.
We have discussed the earning potential and if you are happy with that then what can we say other than giving it a try and see if you can stay the test of time.
For us though, we wouldn't recommend SuperPay.me as a legit way to make yourself some money online, simply on the basis of a total lack of earning potential.
There are many much better ways other than taking surveys.
---
The SuperPayMe Review

: Final Thoughts!
OK, you might earn something but I seriously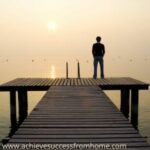 wouldn't class it as money but pennies on the dollar.
I guess these survey sites are something that we all go through when we first start trying to make money on the internet.
But I remember losing the will to live and talk about frustrating, annoying, mind-numbing, replication. All those plus much more!
If you look at review sites like Trustpilot, they are rating SuperPay.Me at 89%, but are most of those reviews based on happy members just been paid out for a $1 survey? I guess this is something we ain't going to find out!
If surveys are something you enjoy then maybe try out a few others who have a decent following like Branded Surveys, Swagbucks, SurveyTime, Freeskins or PrizeRebel.
But it doesn't really matter who you choose because they all have something in common and that's you won't be making a living from them.
However, if you really want to turn your life around and make a big impact you could do worse than listening to what these have to say.

---
Feedback, Comments and Subscribe
Ok, guys, you have all the facts at hand and what are you going to do?
I know this review probably hasn't given you the type of answers that you were looking for, but the answers are truthful which is more than I can say for some reviews.
You know, the ones that tell you SuperPayMe is a great way to earn some money!
If you do give it a go then we'd love to hear how you get on.
Any questions whether about the review or just anything, in general, you know the score, just add them in the comments section below.
We read all our readers comments and reply to them all.
Until next time, stay safe.