Welcome to this Ecom Authority review
A full management and service provider for people who either don't have the time or just don't want to handle the day-to-day e-commerce business operations.
So if you are interested in starting an e-commerce business then Ecom Authority may be a company for you providing you have the money.
You are here possibly because of your interest in e-commerce or maybe you saw their marketing campaigns in social media.
Whatever the reason, the fact that you are here now tells me that you are doing your research first before jumping in and possibly making a big mistake.
Before we get started we'd just like to set the record straight that we have no connection to the founder or his services in any way.
Rest assured we won't be trying to pitch or sell you anything but what will provide is an honest and unbiased review.
Therefore, if you have questions like, is Ecom Authority a scam then in the next few minutes you will have your answers.
---
[Affiliate Disclosure: This Ecom Authority Review has been thoroughly researched from information and testimonials that are in the public domain. This post may contain affiliate links which means we may earn a small commission, however, this won't affect what you pay!]
---
Ecom Authority – Summary
Product: Ecom Authority
Founder: Dan Cohen
Website: www.empireecomm.com
Product Description: Done for you e-commerce franchise business
Cost to join: $50K – $60K

Recommended: Maybe
Summary: According to analysts it is predicted that by 2040, around 95% of purchases will be through e-commerce, which is growing at 23% year on year.
But still, around 46% of businesses in the US still don't have a website to promote their products so the scope within e-commerce is immense.
If you have the funding and need a company to handle the bulk of your business then Ecom Authority could be right for you.
They work on a 60/40 split in favour of the business owner and will only take their fee when you get paid.
This is great because most companies offering this type of service take their fees regardless of whether your business is making money or not.
That shows us the commitment of Ecom Authority to ensure the business owner is making money.
Ecom Authority Review – TOC
Who is Dan Cohen?
Dan started in business doing real estate,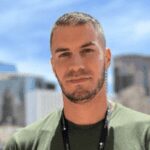 flipping and wholesaling properties but he struggled to find the money to invest further and realized that the money just wasn't there.
Mind you lockdown didn't help matters either.
That's when he looked into e-commerce and saw that Amazon FBA was the way to go.
That's when he came up with the Ecom Authority which incidentally is a franchise business.
Since they started they have managed over 1500 clients and currently have 5 warehouses strategically placed so that they can ship to your Amazon warehouse quickly to fulfil order demand.
His company covers a wide range of stores from dropshipping to two-step dropshipping and FBA wholesale.
He is also a 7 figure real estate investor so he's not only an e-commerce expert he's also a real estate one as well.
He is well-regarded within the e-commerce industry and you will find it hard to find anything negative said about him.
Related Business Opportunity: Great Training University
What You Get With Ecom Authority?

With Ecom Authority you will get a complete done-for-you service if that is your desire and you have a big enough investment.
What makes Ecom Authority stand out amongst similar companies offering the same service is that they will only get paid when you get paid.
They claim they can get your store up and running and in profit within 4 weeks which does seem a little adventurous.
Here's the type of cover you will get if you choose to go the whole hog and pay for the top-level service…
They will research and source the right products at a price, which you can make the most profit from.
What else…
They have their own warehouse to store your inventory.
They will manage to ship your inventory to your FBA warehouse
They will handle all the marketing.
They will handle customer queries and refunds
They will handle customer reviews
They will even handle any account suspensions
Related Business Opportunity: The Land Geek
Ecom Authority Costing Information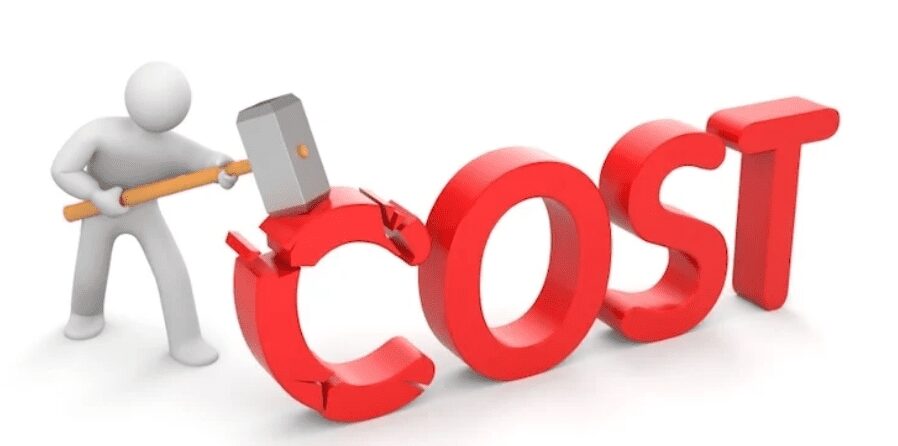 Starting an e-commerce business will take considerable investment and you will find the actual amount when you are on the call.
This can fluctuate from person to person.
To get started with Ecom Authority you will need near to $60K to get things off the ground.
Can You Pay With Instalments?
You will have to discuss this when you are on the telephone call.
Are There Any Upsells?
No, there aren't however there will be other systems and tools that you will need to purchase to ensure the business runs smoothly.
Is There A Free Trial?
There is no free trial.
Is There A Refund?
There are some guarantees, like if you don't make your investment back within 18 to 24 months, then EA will buy back the store making up the difference from your initial investment to what you currently have made.
There is also an inventory buyback guarantee which will become active if you don't sell within 90 days from the date the stock went across to the FBA marketplace.
Related Business Opportunity: EYL University
Who is Ecom Authority For?
Ecom Authority is a hassle-free done-for-you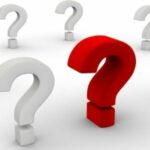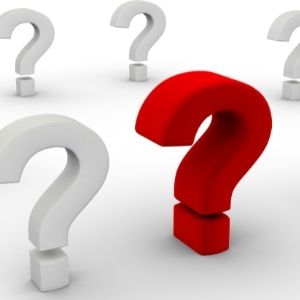 management service for anybody who firstly has the required investment.
Doesn't have the time or the inclination to learn and run an e-commerce FBA business.
They offer what they call a Bulletproof FBA inventory management system which basically is…
We build your store
We source your products
We ship your inventory to your Amazon FBA.
You profit first, and then we profit
This system has been the reason why clients have managed to generate over $40 million in annual sales.
Obviously, this is not going to be for everyone due to the initial investment that is required so you'd better be serious about taking on something like this.
Related Business Opportunity: The best training platform online
Is Ecom Authority Worth The Money?
It is in the interest of the Ecom Authority team to ensure that your business is flourishing otherwise they just don't get paid.
This as far as we are concerned is a major plus when you compare other companies giving the same type of service.
Like with all businesses you will need a certain amount of investment which is going to be around the $50k mark.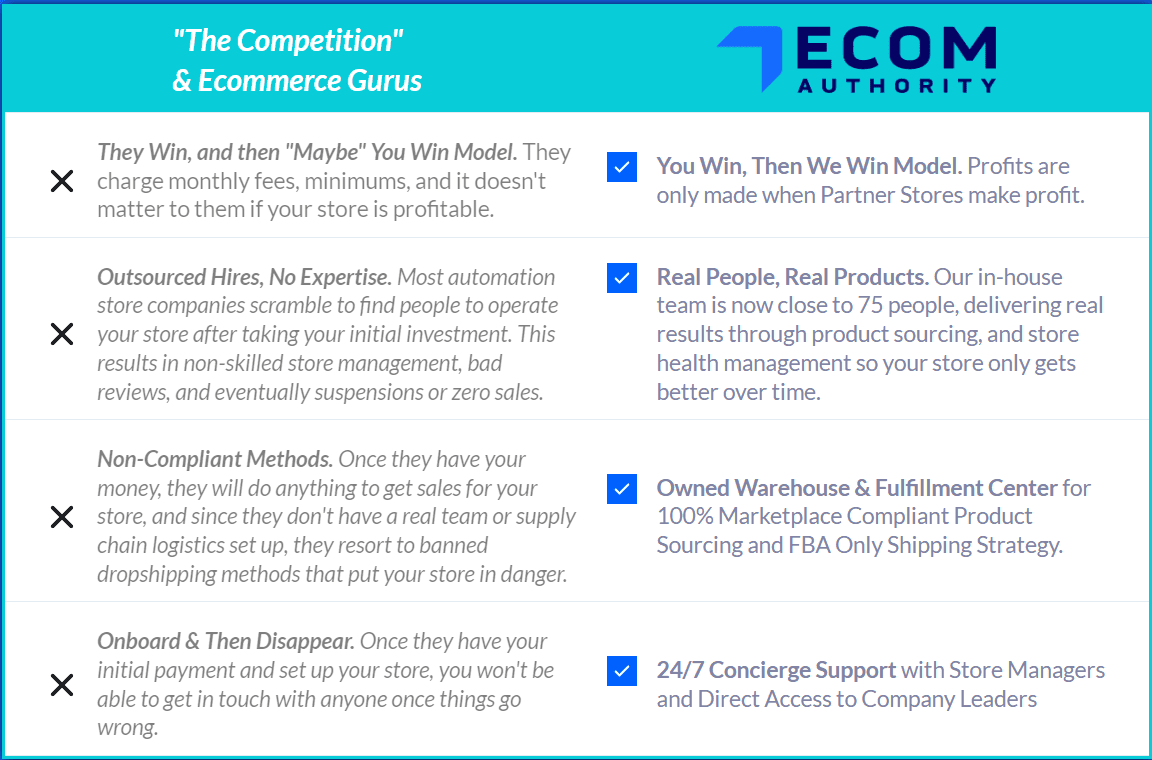 They have a 4.2 rating on Trustpilot.
Related Business Opportunity: Digital Real Estate Secrets
Is Ecom Authority a Scam?

We can't see anything untoward that would tell us that Ecom Authority is a scam.
However, we can't verify whether the clients on the EA website are legit or not.
After all, there are only 4 clients' testimonials on their website and those are not giving you enough information to help in your decision-making.
What we do know is that there have been many companies coming onstream offering a done-for-you service just like EA.
The reviews and testimonials that we have come across are all praising Dan and his Ecom Authority.
We would suggest treading carefully when you are thinking about taking on something like this as we know many have lost their entire investment.
You have to be careful when anybody claims they can get your store up and running within 4 weeks and in profit.
But if they only get paid after you have been paid then isn't it a win-win situation?
Remember to read the small print and have a list of questions before you take your telephone call.
Are Business Owners Seeing Success?
We have already mentioned that they have a rating on Trustpilot of 4.2 but that is based on just a few reviews.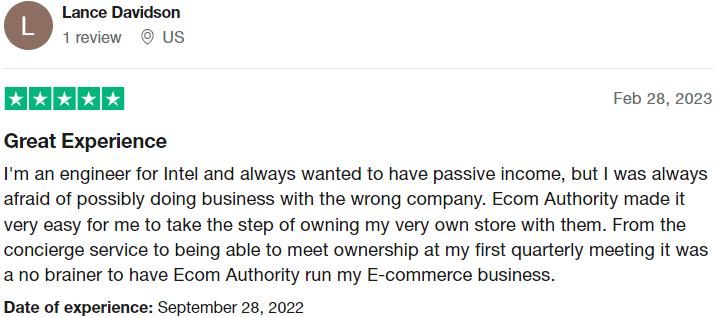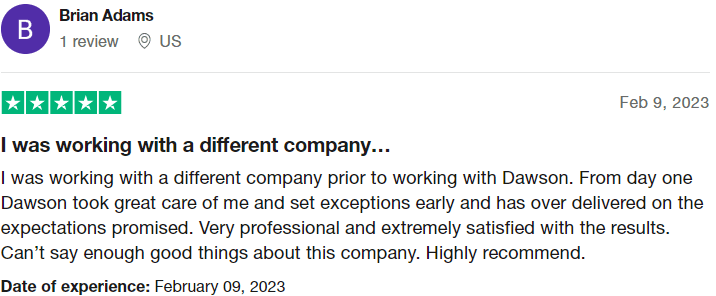 The video testimonials on the Ecom Authority website don't really tell you much about anything and we think pretty pointlessly.
If you are going to include video testimonials on their website then we would need to be seeing a few stats and actual facts.
What We Like About Ecom Authority
Ecom Authority Will Only Make Money After You Have Been Paid:
If You Don't Succeed They Will Buy Back Your Store And Inventory:
E-commerce Is Still A Thriving Business Industry:
All The Business Operations Are Handled By The EA Team:
What We Don't Like About Ecom Authority
Far Too Expensive:
It's a franchise and these businesses can be very volatile:
Ecom Authority Will Be 40% STake Holder In Your Business:
Hardly Any Third Party Reviews And Testimonials:
There's A Good Probability That You Could Get Banned From Amazon:
The Rules At Amazon Are Always Changing And You Need To Adapt:
There Are Much Better Ways To Make Money Online:
Are Not Recognised By The Better Business Bureau:
Conclusion – What We Thought About Ecom Authority

Ok, so what did you think?
There are a few things that we weren't clear about when we first started researching this company.
The first thing and a very important question were that there was no mention of how much it was going to cost to become a part of Ecom Authority.
We couldn't find any mention of this in writing on the website and it was only when you listened to a particular video where Dan was been interviewed that things became a little clearer.
This is a franchise that you are buying into so the 50-60 thousand dollar investment is so that Dan can purchase stock straight from the manufacturer at a cut-down price.
So, what we are seeing is that all the franchisees will be selling the exact same products from Ecom Authority.
But it doesn't really matter if Dan's priorities are to get your business into profit and paid first before they do.
However, before you take the plunge so to speak we would recommend that you get some legal representative and see where you stand.
Ok, Dan talks about guarantees where if you aren't in profit between 18 and 24 months then they will buy back your store.
Now 18 months is a long way off before that buyback kicks in.
There are a lot of people buying into this franchise and let's just take a look at this.
If 1,000 buy into this @ $55,000 = $55 million.
What happens if the business (Ecom Authority) fails within those 18 months you will have lost your investment of possibly $60,000 or more.
Guess what, Dan will still be left with 5 warehouses full of stock that you have paid for which he will be able to get rid of.
Now we don't want this to sound like doom and gloom but it is a known fact that around 95% of businesses fail within the first 5 years.
All we are saying is that you shouldn't take this lightly and please get some legal representative because Ecom Authority is no KFC or Mcdonald's.
Is Affiliate Marketing a Better Way to Make Money Online Right Now?
Affiliate marketing is regarded as a simple business concept that anybody can learn but finding the right mentor and training can be difficult.
Wealthy Affiliate is a company that has been around since 2005 and helped over 2.3 million to start their first online business.
This is a company I have been a member of since 2017.
They provide comprehensive training at an affordable price and you can even join for free to see if this really is what you want to do.
The community is very supportive and brings all levels of experience to the table so there really is no reason to get stuck.
You get access to a high-paying affiliate program that can provide you with a great income and even get invited to a fully paid 5-day Las Vegas trip.
You have access to all the tools and education you would ever need.
If you are looking for a 100% passive online business where you can work when you want then this is it.
Just check out the reviews on Trustpilot.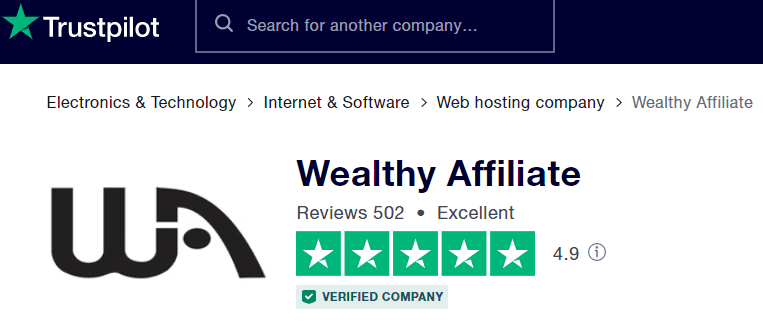 The training platform is a fully integrated one-stop-shop meaning that everything you need to succeed is in one place.
Education and training, Web development, Hosting your website, and a community that cares and is full of experience on many levels…

Ecom Authority – FAQs
Here are a few questions that people are asking which hopefully will help in your decision-making.
How Long Does It Take Until My Store Is Up And Running?
According to the Ecom Authority team, it should take around four weeks to get your store up and running.
Which includes inventory and at this point you'll start to see sales.
It will take between 3 and 6 months to get your store fully operational.
How Truly Passive Is This Business?
It should take an average client between 3 and 6 hours per month on their business.
The store is your asset and whilst Ecom Authority will do most of the work there are a few things that you will be required to do.
Like purchasing more inventory etc.
Do You Have Your Own Warehouses And Is This A US Operation?
Yes on both accounts. Ecom Authority has warehouses in Florida and California where the operation is taken care of.
Why Does Ecom Authority Not Make Multiple Stores?
The reason being Amazon only allows one seller per household.
Realistically, What Can I Expect To Earn?  
Once fully scaled, on average, the clients make between $40k and $60k a month which equates to around $8,000 profit once fees are deducted.
Is The AMZ Market Saturated: 
Absolutely not and in 2022 Amazon's revenue was around $500 billion.
There are over 4 million seller accounts versus 200+ million prime subscribers.
Feedback, Comments And Subscribe
Ok, guys, so what did you think?
Are you prepared to build Dan's business with a hefty investment and are you prepared to take a big risk?
Mind you in business you have to take a risk.
Please tell me what you thought in the comments below.
Thank you!
Take care!
Stay safe!