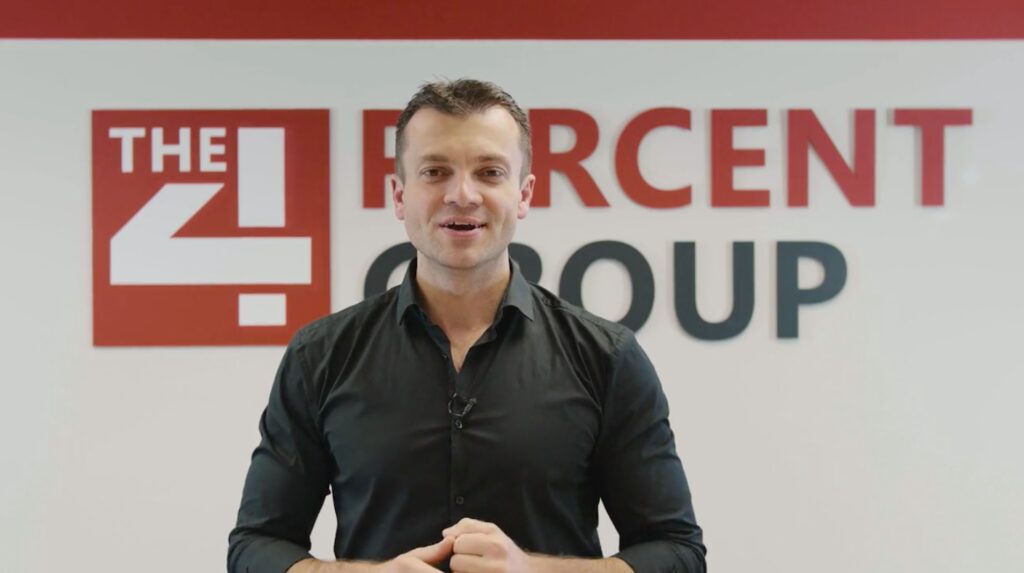 OK, so you are researching ways to make a living online and you have obviously heard about all the hype with Vick Strizheus's recent product and therefore let's try and break it down and find out, what is 4 Percent Group all about?
Not too much to ask for considering you have worked hard for your money and do not want to end up squandering it.
Product: The 4 Percent Group
Website: www.fourpercent.com
Price: $49 a month or $497 one-off fee
No longer free to join!
All in Price: Approximately $12,200
Owner: Vick Strizheus
Recommended – NO (Much better solutions out there for affiliate marketing training)
---
Who is Vick Strizheus, the founder of the 4 per cent group?
I'm sure if you have been researching ways on how to make money online that you have come across Vick Strizheus and his training methods.
You will find tons of training videos all over YouTube, but be careful because a lot of the stuff is well outdated and you could find yourself purchasing something that you didn't really need. I should know!
He does come across as an expert when it comes to standing in front of the cameras with his unique energy and style.
A very charismatic individual with a unique approach to training.
I remember a few years ago when I started researching "ways to make money online".
I came across 4 videos in a series leading up to the launch of HTA (High Traffic Academy), which is/was one of his products at the time.
It was that series of videos that actually got me interested in the whole "make money online" concept and the reason why I am here now.
They were very professional and made this topic seem easy, but I have learned a lot since then and for his methods to work, you have to have an endless supply of money to invest in PPC (Pay Per Click) advertising, and Solo Ads which are the 2 main traffic sources he promotes.
What worked then doesn't work now with many PPC sites that he used closed down.
Nowadays when these "gurus" show you how it's done, they never let you into the one "secret" and that's who they are using for their PPC campaigns. This you will have to work out for yourself!
I heard somewhere that Vick Strizheus has been known to spend $250,000 on PPC campaigns in 1 week. That's some going, and remember PPC is hit and miss and could see yourself losing a fortune before you have made 1 cent
---
Let's turn the clock back a few years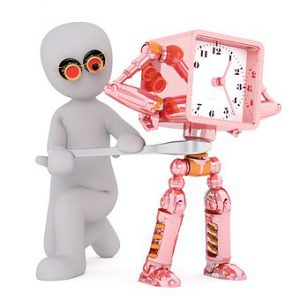 Before we get into the review I'd like to give you guys an insight into what Vick was involved in prior to the online world.
Vick used to sell life insurance for a living and was involved with several leading insurance companies like Mutual of Omaha, Americo and Sioux Falls.
In 2007, twenty-five year old at the time, Vick (real name Vitaliy) Strizheus who is originally from Ukraine, was convicted of fraud and was sentenced to 90 days in prison.
He was ordered to serve his 90 days on the weekends due to family commitments and he also avoided deportation.
Nowadays that would be a different thing altogether.
Apparently, he was caught filing life insurance applications for people who didn't exist, which netted him more than $30,000 in commissions.
Check out the video below for yourself
I think you'll agree that most people come with a shady past and everybody deserves a second chance, right?
He was also involved in one of the largest Multi-Level Marketing schemes of all time namely Empower Network, and as you are probably aware of, shut down and went bankrupt with a lot of members losing a fortune.
Between the years 2011 and 2013, Vick was one of the very top earners who managed to make millions from recruiting other people into this scheme and convincing them to go all in.
In the early part of 2016, Vick created The 4 Percent Group and over the past couple of years, there has been quite a bit of hype surrounding this program.
---
So what is 4 Percent Group all about?
The actual name of 4 per cent group came about from an idea based on 100 people who wanted to change their lives.
According to Vick, he explains that, out of 100 people,
80 will talk about doing something but actually, do nothing.
While out of the 20 people left, 16 will do something but will give up.
This leaves 4 who will actually do something positive and carry it through to the end, not that they believed it would work but that these 4 are determined no matter what.
If you look at the setup with the 4 per cent group, you will see extreme similarities with The Empower Network with which Vick had so much success with.
We all know what happened to Empower Network, with many members losing a fortune.
Before you actually join The 4 Percent Group, very little is discussed regarding just how much this could actually cost you, and you only find this out when you become a member.
I remember when I joined some time ago now, you could do so as a free member which was great and allowed you to check out everything before you made a commitment.
Now, you don't appear to be able to do this anymore, as I now see members marketing 4 Percent Group for $1 and $49 so I guess you have to make that commitment from the very start.
Just remember even at the $1 membership fee you will be adding your credit card details, so remember that if you don't like what you see to cancel the membership before the 2nd month starts otherwise the full amount will come out.
After you join you will find that in order to earn commissions and progress that you will need to purchase other products and that's where things start to become expensive.
---
The Hidden Costs of the 4 Percent Group Sales Marketing Funnel

One (of many) very important things that Vick Strizheus fails to mention is that you must employ the services of the products that The 4 Percent Group promotes for the entire sales marketing funnel to work.
The entire cost of setting up the sales funnel (including the monthly membership of the 4 Percent Group) is approximately $187.87 per month, and the breakdown is as follows:
The 4 Percent Group Membership – $49 per month                                              Or a one-off lifetime fee of – $497
Click Funnels – $97 per month
Aweber – minimum $19 per month
Click Magick – minimum $12 per month
Name Cheap – $10.87 per year ($0.91 per month)
Besides the above, the main product that The 4 Percent Group promotes is a high ticket Marketing Training course from Tecademics, which costs between $100 per month to a one-time fee of $12,000.
To qualify for the 40% commission that Tecademics are paying out, you have to own the product, which means if you want to earn a commission of $4,800 from the sale of the $12,000 course, you have to own the course yourself first.
The problem here arises if you do not purchase the course yourself and you referred someone to the $12,000 course and they purchased it, is that you would not receive the 40% commission.
The person who referred you to the 4 Percent Group who owned the $12,000 course would inherit the $4,800 commission.
Naughty don't you think?
So as you can see the entire cost of joining and running The 4 Percent Group marketing sales funnel is a staggering $12,187.00 which is absolutely ridiculous.
A huge amount of money for someone coming into the online arena and trying to make a living from.
None of these costs is spoken about before you join The 4 Percent Group, because if they were transparent then many wouldn't join in the first place.
What you will see here are successful online marketers joining and marketing the product to their email list and going all-in. Remember The money is in the list!
A sure way to get those subscribers unsubscribing from your email list!
The amount of $12,187.00 for going all-in is definitely on the low side.
The reason being is that they teach you how to get traffic to your landing page by paying for it, which if not done correctly will cost you an arm and a leg.
I know from watching some of Vicks videos in the past that he hasn't a clue about SEO and attracting Free Organic Traffic and has no interest, because he is after results fast, and that's what paid traffic does if done correctly, and of course newbies won't have a clue.
Quite simply SEO takes time and would not feed the members interest, but done right it will save you thousands in paid traffic fees and once it is working for you it does so 24/7/365.
---
The 7 Steps to Results
Once you have joined you will be met with a series of 7 steps that you are encouraged to follow and complete.
Step 1- New Member Introduction – The Plan, The Strategy
Step 2- Payment Account Setup & Activating multiple streams of income
Step 3- Funnels Setup
Step 4- Powerbase activation
Step 5- Plant your flag
Step 6- The miracles of live events
Step 7- Operation 100K
A series of 7 videos, with only steps 2 and 3 that you need to take action in, the rest are there for motivation.
Step 2 will walk you through the process of signing up for the affiliate programs of all those companies that The 4 Percent Group promote, with an enthuses that these products are important and necessary for you to become successful.
Step 3 explains how to set up your sales funnels.
In order to follow the training to a tee, you have to purchase many other things as per the list above such as Aweber, Click Magic, Click Funnels amongst others.
---
The Hook that got people anxious to join The 4 Percent Group
That was Step 7 – Operation $100k in 90 days which is pretty much like some guru standing there in front of a mansion with several high-performance sports cars and dangling a wad of cash.
It did the trick for many but when people joined they found that Step 7 didn't exist and was quite some time before it was made available.
I wonder just where $100k in 90 days actually came from?
Surely the 90 days isn't linked to the 90 days that he was sentenced to for fraud, was it?
I guess we will never know eh!
---
Pros and Cons
Pros
I am struggling to find any positive things to say about this product but what I would say is that all the training/information can be found on the Internet for free.
Cons
Not transparent with actual costs and to go all-in will cost you over $12,000
Simplistic training regarding landing pages.
Lack of information about how to drive traffic to your landing pages.
Focus on Pay Per Click with no guidance on where to go.
Focus on Solo Ads which is probably the worst route you could possibly take.
Teach you how to copy which would be no good if you left the company.
---
What is 4 Percent Group – Final thoughts!
Well for sure The 4 Percent Group is not a SCAM like most reviews are showing you, as you can get value for your money albeit not very much.
Would I say it was a "Legit" route to take?
The answer to that question is a resounding no, but I'll leave that up to you and hopefully there is enough information here to allow you to do that.
Just think about it, there will be thousands promoting basically the same campaigns through PPC, which is pretty much like dropping a needle in a haystack and telling someone to find it. It will not work!
The paid traffic routes that work are a closed shop "secret"
OK, you might make some money, but as you have seen in order to take advantage of Tecademics and the 40% commission then you have to go all-in at a cost of over $12,000.
Do you have that sort of money lying about?
I do but I wouldn't dream of spending it in this way!
Just think about it logically, if you knocked on somebody's door and tried to sell them a training course for $12,000 what do you think would happen?
The door would be slammed right in your face, so what makes you think that creating a fancy landing page and sending it out into the Internet Abyss is going to be any different?
Quite simply, it isn't so please do not waste your money!
I know I wouldn't even contemplate spending anything like that amount, and there is absolutely no need to do that either.
Let's face it
The most important skill required when promoting an online business is to know how to drive traffic to your offer.
The problem is that The 4 Percent Group does not teach you SEO, and how to drive free organic traffic because it focuses on PPC (Pay Per Click), like Google Adwords, Bing, Yahoo, Solo Ads and Social Media Advertising.
Nobody mentions this additional cost for driving traffic until you become a member and that's where the costs will sore to greater heights. Take it from me that is where it will become costly!
If you want to learn how to copy and paste and you have an endless supply of money then go ahead and join The 4 Percent Group.
But, if you are seriously interested in learning how to build an online business the right way, please check out this training platform which will save you an absolute fortune.
---
Comments
Hopefully, I have shed some light on what the 4 percent group is all about.
Are you a member of 4 percent group and had any bad experiences? Did you go all-in for the $12,000? Are you finding that paid traffic is not the right way to go and costs just keep on soring without any ROI? Feeling disheartened and frustrated? Want to know how to build an online business the right way?
I'd love to hear what you thought of the review and any comments you may have.
All the best
Mick