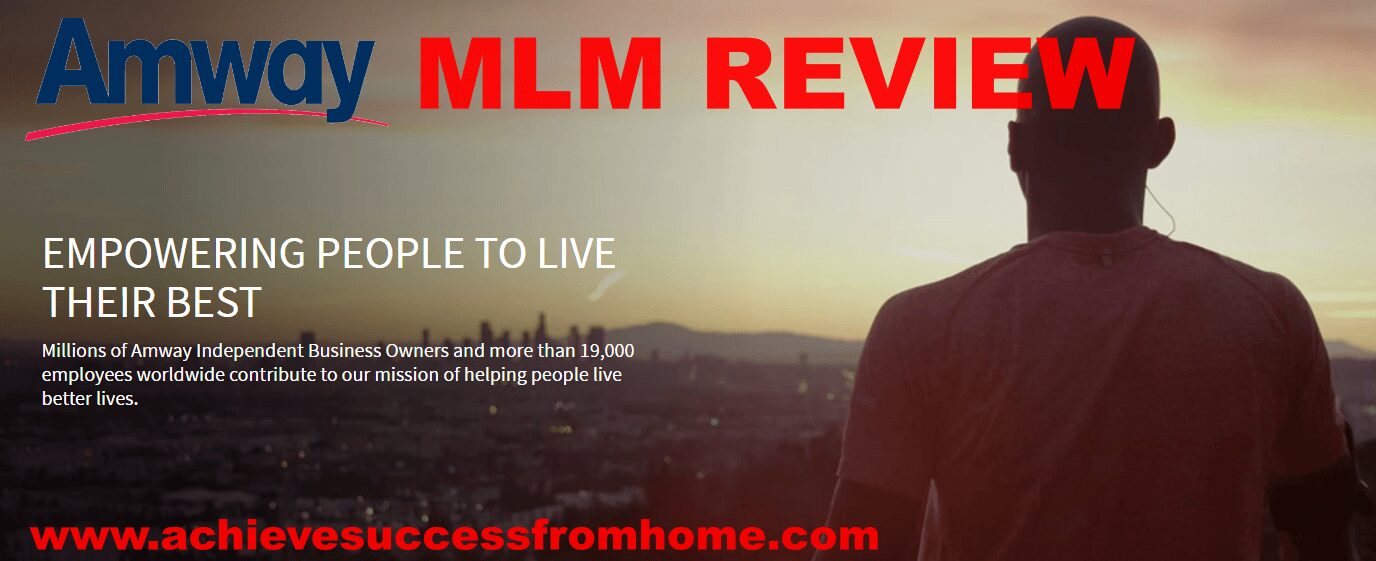 Welcome to the Amway MLM review.
A company that needs no introduction who have been around for over 60 years, and a household name for many. In fact, just look in your kitchen and you are sure to find an Amway product. No seriously…
Amway if you didn't know is the most successful MLM out there leaving Avon and Herbalife behind in its wake by around 3 billion dollars in yearly revenue.
I know what you are thinking, not another MLM, right?
If selling home, beauty, and care products to your family and friends appeal to you, where you are in control of the working schedule and you can earn a living from then this might be what you have been looking for.
Don't worry, I am not here to sell you Amway products or their business opportunity but if this company doesn't float your boat then I do have an alternative, but we'll get to that a little later.
So, what is Amway about? Are their products worthy of buying? Is there a business opportunity and can you really make a living from Amway?
All these questions and more will be addressed to give you a better handle on this company so that you can decide for yourself whether this is a great company or just another one to brush under the floormat.
So, let's get right into this Amway MLM review and see what you think…
---
[Affiliate Disclosure: This post may contain affiliate links which means I may earn a small commission if you purchase anything through one of the links. However, this will not affect what you pay!]
---

Product: Amway
Location: Ada, Michigan, US
Founders: Jay Van Andel, Rich Devos
Founded: 1959
Website: www.amwayglobal.com
Product Description: A multi-level-marketing company manufacturing a range of products covering nutritional, beauty, personal care and items for the home.
Cost to join: Free
Price of products: $2.50 – $2,087.00
Best For: Network marketers with plenty of experience.
Recommended: Not recommended for newbies looking for a way to earn a living online.
---
Internal Summary and Navigation
---
What is Amway about and who are the founders?
Amway is a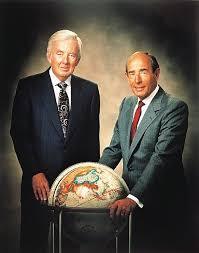 multi-level-marketing, direct selling company, that was founded in 1959 by two close friends,  Jay Van Andel, Rich Devos and headquarters are in Michigan, US.
The largest of all the MLMs with an estimated $9 billion revenue in 2018, that far exceeds their closest rivals.
Manufacturing and distributing nutritional, personal care, beauty, and household products through their network of IBOs or Amway ABOs across over 100 countries worldwide.
From an early age, they both had entrepreneurial minds, starting with a hamburger stand, followed by an air charter service and then a sailing business.
They were introduced to the MLM business model by a close friend who recruited them into Nutrilite Products Corporation in 1949.
In the 10 years, they were with Nutrilite, they had recruited around 5,000 distributors and quickly realized the potential of this business model.
As the story goes, they saw instability with Nutrilite and decided to protect their team by starting the Americal Way Association or AMWAY as it is known today and to expand the product range.
A few years later in 1972 Amway actually bought a controlling interest in Nutrilite and became sole owners in 1994.
Amway now operates in over 100 countries worldwide, including UK, Canada, India, Japan, amongst others with a controlling interest in China, with over 17,000 employees.
Check out this short promotional video.
Interesting to know that in 1998 there were riots in China due to illegal pyramid schemes which forced the government to take action and ban all direct selling businesses including Amway.
Eventually, companies like Amway, Mary Kay, and Avon were allowed to continue their businesses but through a network of retail stores.
They also made it illegal for sponsors to receive commissions through team members who had been recruited.
---
Is Amway a Pyramid Scheme?
Whenever a multi-level-marketing business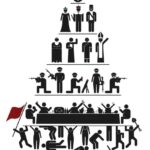 is mentioned the term Ponzi or
Pyramid scheme
always crops up.
Type Amway into Google and you are sure to see those terms appear in the search query.
People automatically assume that this is a pyramid scheme due to the business structure set up to pay their members, even though all businesses are set up in this manner.
Over the decades there have been numerous investigations and fines through the likes of the FTC and it will continue.
Very briefly, a pyramid scheme would be paying members some sort of bonus for recruiting others, but the way around this would be to hide behind a bunch of products that really had no value, which is sometimes hard to establish.
Amway, as we know, has a massive products range with well over 500 products to their name, so I think we can safely say that they aren't hiding behind a bunch of crappy products.
and…
They haven't been closed down "yet" and therefore I think we can safely assume that Amway is not a pyramid scheme.
---
Let's look at Amway products range
At the last count, I found 530 active
products with some products only a few bucks to some well over $2,000.
What I did notice was the range of energy drinks (very popular) that they currently sell is down from 41 to 21.
Could this be down to claims that these drinks would allow people to be able to drink and drive?
Just one of the sales tactics that Amway IBOs have used at main events!
---
Amway most popular product range
---
The Amway product range can be found within the categories listed below…
Nutrition
Vitamins and supplements (83)
Weight management (31)
Sports nutrition (51)
Energy drinks (21)
Beauty
Skincare (84)
Makeup (142)
Fragrance (4)
Personal care
Bath and body care (17)
Haircare (29)
Oral care (5)
Home
Air treatment (5)
Cookware (18)
Dish (5)
Disinfectant (2)
Laundry (9)
Surface cleaners (9)
Water treatment (15)
---
For a closer look at the extensive Amway products range with current prices…
Too many products to start researching individual ones and therefore feel free to check out the full range here.
---
Amway Business Opportunity – What you need to know
A few years ago, Amway IBOs or Amway independent business owners, would have been stomping the streets knocking on doors, but those days are well and truly in the past now thanks to the internet.
With a vast number of products to choose from with great reviews to back them up, it is always the business opportunity that lets this type of business down.
A top business they might be amongst the 1000s of MLM type businesses that are currently active, but is it really a business for you?
---
How to become an Amway IBO or Amway ABO
Firstly, you would have to sign up through an Amway sponsor.
Preferably someone you know well otherwise one will be appointed for you.
Finding the right sponsor is essential as it is the responsibility of the sponsor to guide and train you how to work this type of business.
You would need to purchase a range of products to show and demonstrate to your prospective customers. Something in the region of $100-$150.
Should be enough to get the ball rolling!
---
How to Make Money With Amway
There are many ways that you could run your business but the 3 basic ways would be to…
Purchase products for yourself and family at discount.
Sell the products to customers.
Recruit others into your team and make commissions on what your team sell. This is essential if you want to build the business!
Of course, there are many other ways to attract customers which are basically limited by your imagination.
Such as…
Home parties.
Events like shows and fairs.
Social media, Facebook, Instagram, YouTube etc
A dedicated website, separate to the Amway website which would be used to take customer orders.
A personal website is essential to get out amongst the prospective customers searching for Amway products.
In a nutshell, this would entail writing content about what others are searching for regarding Amway. Get this right and it could save you a lot of hard work!
---
Here you can check out the Amway Compensation Plan for yourself
---
Are Amway consultants actually making money?
Unfortunately, when it comes to income disclosure regarding MLMs, this is usually very thin on the ground.
I am not going to bang on and break down what Amway ABOs are making because all MLMs pretty much come out of the same book, but feel free to read this pdf that I managed to find.
To be successful in any MLM requires you to recruit others and lots of them.
The theory is "the more people you can recruit the more money you will make". Well, that's the theory although it doesn't really work out like that.
Some hard facts you have to take on board when thinking about joining any MLM.
Around 98% do not make a full-time living.
60-65 per cent of members will have left before their 2nd year with massive debts.
Yes, massive debts?
Well, simply to try and maintain a certain status on the Amway ladder (each month) people purchase the products themselves hoping to sell on, and end up with $1000s of stock at their disposal. Crazy eh?
---
What others say about Amway
With plenty of bad press, with continued lawsuits and investigations, Amway just seems to be able to ride straight through them and get stronger.
---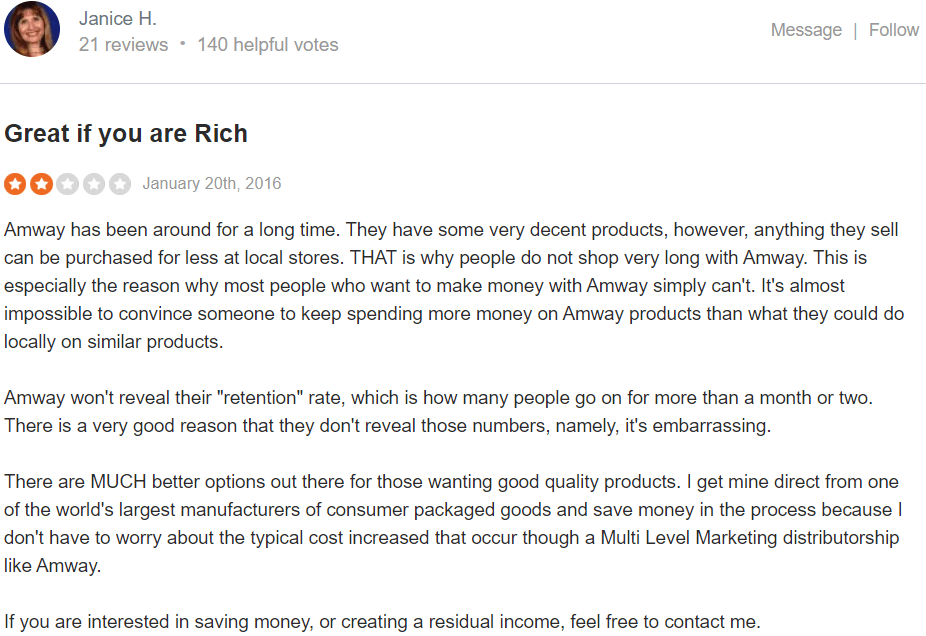 ---
What I like about Amway
Amway products overall are received very well by their customers and some very loyal ones they have too.
Accredited with the Better Business Bureau since 1991.
Extensive product range with over 500 to choose from.
Products can be found in over 100 countries across the globe.
Refunds… You have up to 180 days to decide whether Amway is for you or not and this is the cut-off point for asking for a refund.
---
What I don't like about Amway
It's not all about the products that make a great company.
No income disclosure – Considering Amway has been at the top of their game for a number of years I find it strange that there isn't an income disclosure worthy of reading.
Expensive products – the internet is our best friend if used correctly and should take too much effort to find similar products that are as good or even better and of course much cheaper.
While MLMs are always going to be extremely hard to work out it doesn't help matters when Amway themselves are selling the products through Amazon.
About 98% of Amway IBOs don't make a full-time living.
Around 65% will have left Amway before their 2nd years will have started.
Not for newbies trying to make a living online.
Shipping costs you will have to pay for, so you have to factor that into your profits.
FTC investigations and ongoing lawsuits do not help Amway's cause.
---
Is Amway a SCAM?
Throughout the years Amway as had there fair share of problems, with numerous FTC investigations.
There are various ways that you could declare a business a scam and many who join and leave without success (and they are many) would be the first to get on the Amway scam bandwagon.
Products are legit and there are plenty of them that come with some great reviews.
You are not forced to recruit others. Not forced to sell to customers either.
Many become Amway IBOs just to purchase the products for themselves, family and friends at discount.
However, if you are hoping to make some serious money in this type of business you are going to have to seriously work hard and remember its only .2% that make the real money.
All said and done, they are the biggest MLM and whilst many will say that Amway is a scam, I for one certainly can't.
---
Is Amway a Worthy Business to get involved with?
After what you have read in this Amway MLM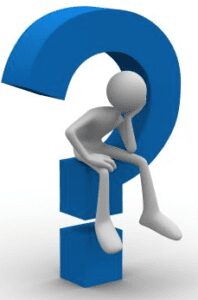 review you should be able to decide for yourself whether this is a great company or not.
Over the years Amway has built their reputation on household needs and whilst many are raving about them; due to the advances in technology, we can find alternative products just as good and better and at a fraction of the price.
So, is Amway a worthy business?
Even the experienced network marketers are going to struggle and besides you better have some unique way of recruiting if you want this to be a success.
Due to my experience with MLMs, I would not recommend this type of business to a newcomer looking to replace an existing job.
More of a hobby I would say!
There are better options and one in particular that I wish someone would have told me about right at the beginning is Affiliate Marketing.
Finding the right training at the right price was difficult but I eventually found what I believe is the best training platform online and that's Wealthy Affiliate.
They specialize in Affiliate Marketing but don't take my word for it, why don't you try it out for free.

---
Feedback, Comments and Subscribe
I guess then as you are reading this Amway MLM Review that you are interested in maybe their products or could it be the business opportunity that as caught your eye?
Whatever your interest I hope I have given you enough food for thought to make the right decision.
Maybe you have had a bad experience and would like to share it amongst us?
If you enjoyed this review then why not show a little love and share it on social media.
Until next time, stay safe.