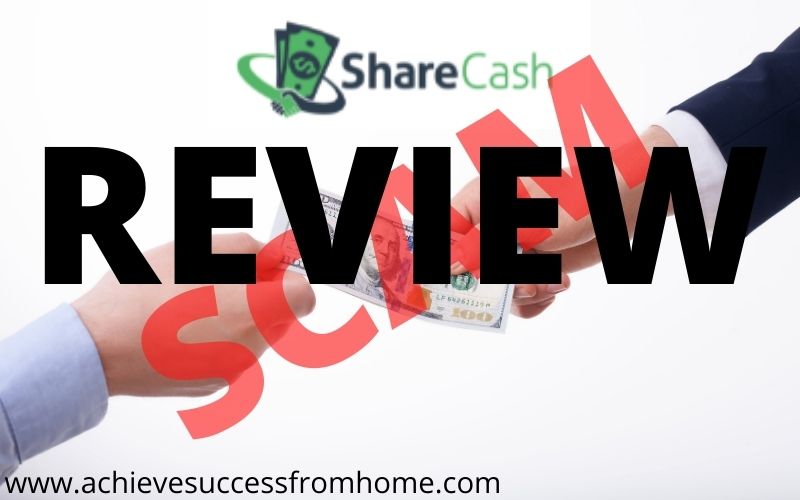 Welcome to the
ShareCash Review
A make money opportunity that claims to be the number one social influencer in the world.
If that was the case then I'm sure you have seen their marketing campaigns on social media where they claim you can make as much as $500.00 a day.
Which I'm sure has sparked some interest, and the reason why you are here or maybe you happened to land on this website just by chance.
Whatever the reason, you are in the right place because in the next few minutes you will know all there is to know about ShareCash.
That way you'll be in a better position to decide whether this opportunity is for you or whether ShareCash is just a blatant scam.
I can't stress enough that doing research first regarding any make money opportunity is the only way to save you time and money.
Don't stop at one or two review sites, check out many more because most aren't dated like our website is, meaning the information could be 1 or 2 years old.
It also helps you find the real legitimate make money opportunities and there are a few about, you just have to find them.
So, without further ado, let's dive right in.
---
[Affiliate Disclosure: This post may contain affiliate links which means I may earn a small commission if you purchase anything through one of the links. However, this will not affect what you pay!]
---
Product: ShareCash
Founder: Unknown
Product Description: GPT Site
Website: www.ShareCash.co
Price of product: Free
Recommended: No
Summary: ShareCash is a website that is free to join and they promise that you can earn as much as $500 in one day.
[$500.00 because that amount is the threshold you have to meet before you can cash out]
All through referring friends and family, subscribing to trial offers, and completing surveys amongst a few other simple tasks.
Your account may seem real but let me tell you that it isn't.
Whilst you see this value increase it will lead you to believe that all is good until you try to withdraw that amount. More on that later.
They harvest your personal data, meaning the data that you key into these tasks will be retrieved and sold onto a 3rd party company.
If you have a good anti-virus software like Malwarebytes, it would have thrown up warnings of Trojans and blocked the site.
This is another way to find your personal information on your hard drive.
This means that any user-profiles and passwords that you use better not be the same as the ones you joined ShareCash or any other similar site with.
They use fake testimonials and payments amongst many other things which we'll be highlighting.
All part of the charade to convince you that ShareCash is legit.
However, if you really want to make an impact in your life, then it isn't as difficult as you may think.

---
If you are sick and tired of SCAMS, Pyramid schemes, MLMs, recruiting, having to purchase stocks, haggling family, friends and customers. Looking for a proven method of making money online, then check out my #1 recommendation. 
---
Internal Summary and Navigation
---
What is ShareCash about and who are the Founders?

ShareCash is a Get-Paid-To site that says you can earn as much as $500.00 in a day.
For doing nothing more than filling in surveys, posting your affiliate link into social media and subscribing to trial offers.
They claim to be the #1 influencer network but then so do many similar sites that we have come across lately.
Just for signing up, they will credit your account with $25.00 so it really does seem like you are making some money.
However, you could end up wasting a lot of your time building up what you thought was a nice little earner only to be disappointed when you come to try and withdraw it.
So who is responsible for ShareCash?
Something that we were unable to do and that is to find out who the owners of ShareCash are.
We suspect they are part of a group of people who currently have around 30 of these sites knocking about and possibly more.
These sites don't last very long because as soon as someone starts having problems, negative reviews appear and people stop joining.
But, it doesn't stop these people in their tracks because many will just move on to the next similar site thinking that things will be different.
All the people responsible for these sites will keep on doing is creating a new site cloned from the previous one and continue their scam.
---
How does ShareCash

 W

ork?

ShareCash is one of the many GPT (get paid to) sites that we have reviewed in the past few weeks.
They all work under the guise of the affiliate marketing business model where they act like a middle person connecting people like you and me.
To promotional offers and surveys.
Depending on what actions you take with these tasks determines just what ShareCash get paid by their clients.
So the intention is for ShareCash to get as many members as possible by ridiculous signup bonuses and earnings for tasks that never materialize.
They prey on people who are desperate for cash coming from places like undeveloped countries.
How ShareCash works for you
I noticed with the ShareCash website is that they seem to be trying to get more convincing that they are a legit site.
Three easy steps…
Sign up and become a member of the ShareCash community
Invite friends to join ShareCash and receive $10 for everybody that joins
Cashout, using Paypal, Venmo, CashApp or Bitcoin
The first thing you are met with is an introductory video that you have to watch first.
Don't forget the signup bonus of $25.00 is one of the first things you will see when you sign in to your dashboard.
This will surely get your juices flowing seeing that amount go straight into your account.
You will invite everybody you know, your friends and family, that's exactly what ShareCash want you to do.
That's because the amount of… 
Commission they get for you doing their tasks is very small.

Take Amazon Prime for instance…
As you can see that offer is for a 30 day trial period which anybody can promote, you just need to join the Amazon affiliate program.
That is what we call affiliate marketing which is proven and tested very straight forward business model which works.
If you end up paying for that membership, which is currently around $7.99 a month, then the amount ShareCash get is around 2% commission.
This comes to $0.15 / month
Even for the entire year, this is only $1.92
But still, they are offering to pay you $30.00
How can that ever be possible, they just wouldn't have any money to pay you that amount, period!
So, let's say you invite 100 people…
To join ShareCash, plus your sign up bonus of $25.00, which comes to $1025.00
Where exactly is the money coming from to pay you?
It simply isn't!
But, you won't find this out until…
You have wasted many hours building up what you thought was going to be hard cash.
However, it's only when you try to transfer that cash into your own bank account that you will find a big problem.
ShareCash wants you to stay but they also have to make an excuse for not paying you which are delaying tactics.
In the meantime, you won't think anything is wrong and you will still carry on doing their tasks, and posting on social media and getting more people to join.
After maybe 4-weeks when nothing has happened, you will get back in touch with ShareCash to find out what's going on.
At this point, you will be told that there was some fraudulent activity on your account and you will be deleted from the system.
Stop wasting your time… 
With these scams, because that is exactly what they are and use you to get others to join.
If what interests you is earning a few bucks here and there, then try something like Swagbucks or maybe Squadhelp.
But, that is all you are going to earn is a few bucks, not unless you do something about it and learn something like affiliate marketing.
I know what it is like going down the road that you are currently on because I have been there, but I choose to do something positive about it all.
The same as these guys, they all started trying to make money online just like what you are doing now, see what they have to say.
---
ShareCash

Pricing 
It is 100% free to join, however, it could end up costing you money.
Let me try to explain.
On your task wall, there are trial offers and surveys that you can make money with.
Usually when you are taking a survey what is required to complete that survey is for you to subscribe to a trial offer.
So we've determined that at some point you will have to take out your credit card and subscribe to a free trial offer for which in this case you will be paid $30.
Remember, that you will probably be subscribing to many offers and you aren't really going to want that offer 99% of the time.
What you need to do before the trial period expires is cancel that membership, otherwise, you are going to be billed for at least the first month of the membership.
Depending on how many of these offers you have open if you don't cancel them you could potentially be several hundred dollars out of pocket.
So, remember to make a note of all the free trial offers that you have subscribed to.
---
Can you make money with ShareCash?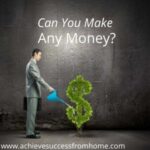 I can categorically state hand on heart that you will not make a dime with ShareCash.
As you have seen there is absolutely no money for them to pay you anything.
The commissions are far too small, that there isn't any money to go around.
If the amount that you could make on the task wall was more realistic like $1, then they wouldn't get you to join in the first place.
So, they make ridiculous offers that they have no intention of paying simply because they can't.
But whilst you are messing about with sites like ShareCash, you will be missing out on finding legit make money sites that do payout however small the amounts may be.
---
Who is ShareCash

 F

or?
GPT sites like ShareCash promote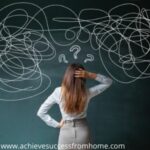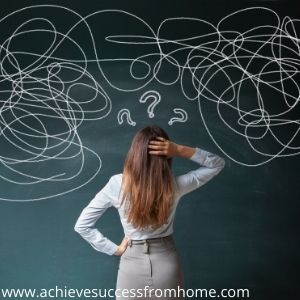 an easy way to make money online when in fact making money online is just not that easy at all.
Ok, I will rephrase that because anybody can make money online, it just depends whether you are talking a few bucks or real money.
All these make money opportunities providing they are legit like Swagbucks you can make a few bucks and that is it.
Checking out this site will give you an overall feel for what you have to do and how much you can realistically make with GPT sites.
If you can make between $50 and $100 a month then you are doing pretty good.
However, if you want to make some serious money then this is not the way and you need to find some proper training.
With the right training, anybody can be earning as much as $9k a month but it is going to take you between 1 and 2 years.
That is dedicating time, hard work, persistence, consistency and above all patience because it's the lack of patience why people fail.
---
What I like about ShareCash
Normally we can find one or two things that we like about an opportunity but ShareCash is just one of many sites doing the exact same thing.
They are promoting a change in lifestyle especially for people in undeveloped countries but in reality, they are only looking after themselves.
---
What I don't like about ShareCash
Like always, we try to highlight only the important things we don't like, but we will probably have highlighted many more earlier in the Sharcash review.
Fake payments
This payment is dated May 30, 2019, but how can this be when the site ShareCash wasn't registered until November 2019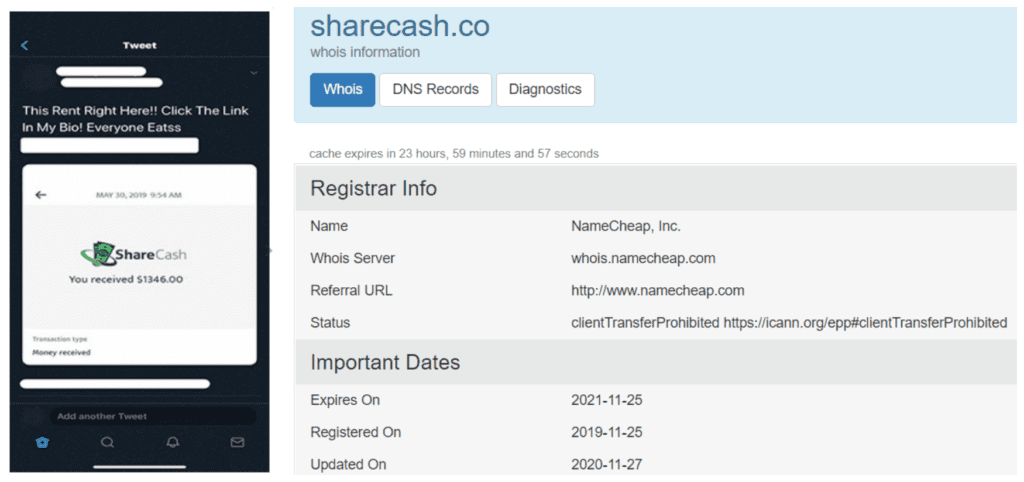 Cloned site
The number of sites that we have found, which indicates to us that they are just cloned sites is well into the numbers.
We mentioned somewhere like 30 that currently exist but we suspect many more.
No owners
For us, a massive big red flag would be when we can't find who the owners of the company were.
If a company was legit which most online companies aren't then there would be no reason to hide who they were.
They don't payout
We have explained earlier that they don't have the money to pay you anything, simply because they do not make enough commissions.
Just look at the products below which are just images, no more and no less.
Trying to earn 20,000 points just for an Ipad is certainly going to keep you busy trying to get others to join, which is all they want.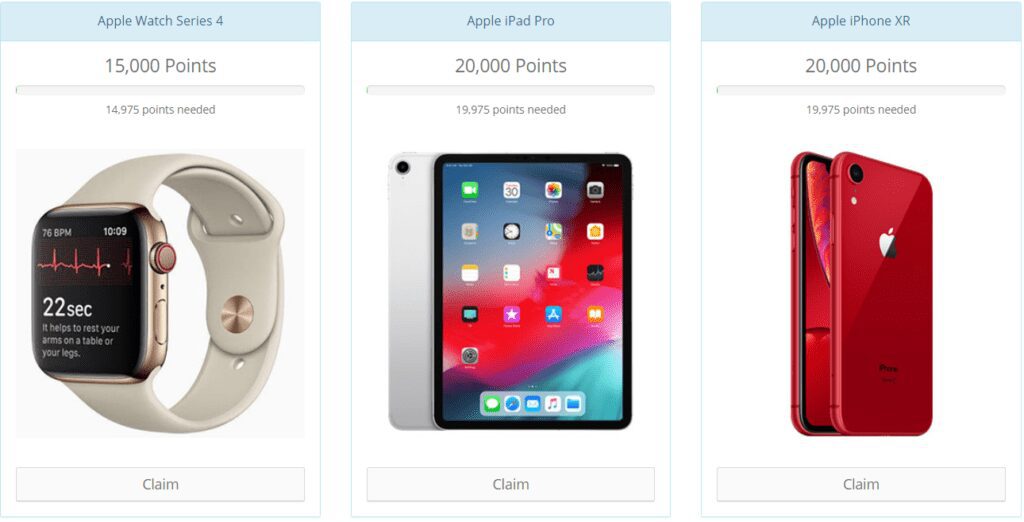 If and when you manage to accumulate those points, as soon as you try to redeem that product.
They will come up with some BS delaying tactics just keep you on the site for a further 4 weeks so that you can get more people involved.
Once you query why you haven't received your iPad, they will delete your account.
So where could ShareCash be based?
We see conflicting information, that ShareCash is based in Amsterdam and then we see that it could be Houston, Texas according to the website.

What we do know is that many sites are been based in places like Panama, where the legislation laws are somewhat lacking, but this is certainly not where the people responsible are based.

What about the leader board?
Ok, so there's a leader board and what that could indicate one of two things.
Either these names are made up by ShareCash themselves or they do relate to an existing member of ShareCash.
I which case they haven't tried to transfer that amount to their own bank account and when they do they will be in for a big surprise.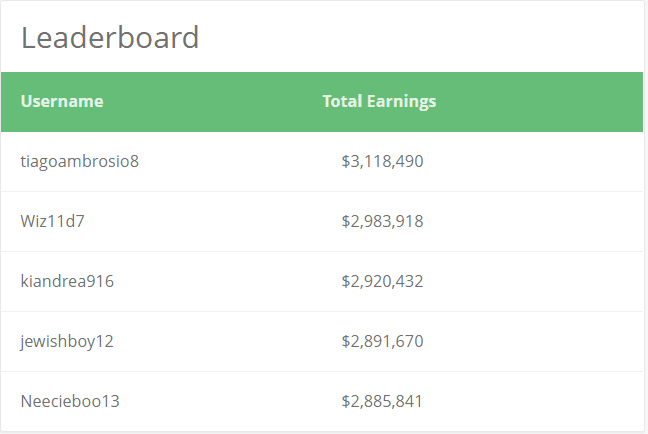 ---
Is ShareCash

a SCAM or LEGIT?
If you have read many of our reviews you will see that we are reluctant to label anything as a scam, but sometimes that just can't be helped.
We shouldn't need to come out and say it because the overwhelming evidence should tell you this.
However, I do not have any qualms with telling you that ShareCash is a scam and one you should stay away from.
They all use the same about pages and don't even try to hard the fact either.
According to the above image, ShareCash was founded in 2015 in Amsterdam.
But if you checked on www.who.is website, you will see that the domain/website was registered in November 2019.
There is also reference to the site based in Houston, Texas.
---
ShareCash Review

: Final Thoughts!
The number of problems with ShareCash is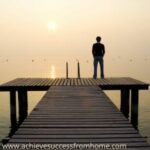 endless, they really are and if we continued we could find many more.
Hopefully, though we have produced enough for you to now know what to look out for and help you to avoid sites like this.
We know of maybe 30 cloned sites like ShareCash, but we believe there to be many more and hopefully, we can find and review them for you.
We can't stress enough about the vast number of scams that are out there which at best will pay you a few bucks.
I have been down the same road you are currently on but chose to do something about it and you can too.

---
Feedback, Comments and Subscribe
Well, Guys, hope you enjoyed this ShareCash review and sorry if what we have said wasn't what you wanted to hear.
Like we have already mentioned do your research first before jumping in head first, and remember if it looks too good to be true, then it probably is.
If you did enjoy the review, then why not spread the word by sharing this review on social media.
If you have any questions, just add them in the comments section below and we will get back to you.
Until next time, stay safe.