Hi, I'm Mick and welcome to this
Rewardingways Review
If you are looking for a side gig where you can earn a few bucks here and there then you are definitely in the right place.
This website was created specifically for people like you looking for ways to make money online, where we show you the opportunities we believe you should stay away from and recommend ones that we think you should try.
Today we are looking at RewardingWays which we have only just become aware of and the first indications look pretty good.
We'd like to declare that we are not associated with RewardingWays in any way and therefore we will not be pitching or trying to sell you anything.
Meaning, what you will get from us is an honest unbiased account of who RewardingWays is which should help you to decide whether to try or not.
So, less of the chit-chat and let's see what RewardingWays has to offer in this RewardingWays review.
---
[Affiliate Disclosure: This post may contain affiliate links which means I may earn a small commission if you purchase anything through one of the links. However, this will not affect what you pay!]
---

Product: RewardingWays
Founder: 99 Ventures Limited
Product Description: GPT or get paid to click site
Website: www.rewardingways.com
Price of product: Free to join
Recommended: No
Summary: RewardingWays offers you a way to make some easy money doing surveys along with some additional tasks.
These reward sites are a place that most people go to when they first start looking for ways to make money online.
They however are a place where you can earn few bucks here and there and they should not be looked at as a way to earn enough to replace a full-time job.
The earning potential is low and we always suggest joining a few other similar sites to help improve your earning potential.
Such as Idle-Empire, Branded Surveys and even SuperPayMe who belongs to the same group.
However, if doing online surveys is frustrating the hell out of you like they used to do with us, and only if you want to earn some real money then click on the link below.

---
If you are sick and tired of SCAMS, Pyramid schemes, MLMs, recruiting, having to purchase stocks, haggling family, friends and customers. Looking for a proven method of making money online, then check out my #1 recommendation. 
---
Internal Summary and Navigation
---
What is RewardingWays about and who are the Founders?
Rewarding Ways as the name suggests is a get paid to click site that offers its members a way of been rewarded, either through participating in paid surveys or any of the many other tasks that are available.
With over 500k members and paying out over $2 million.
They were founded in January 2010 and belong to the market research company 99 Ventures Limited who are based in the UK.
They are part of 3 other similar sites (with a 4th one due to be added), SuperPayMe and OfferNation that all belong to 99 Ventures.
The similarities of all three can be seen when you log into the systems.
When you become a member of RewardingWays and first sign into the website, you will notice that the site is pretty busy and full of ways to make money.
More than we have seen with other similar sites which is a good thing!
Surveys seem to be plentiful but whether you will qualify for many of them or not is another question but we are coming to that in a moment.
---
How does RewardingWays Make Money?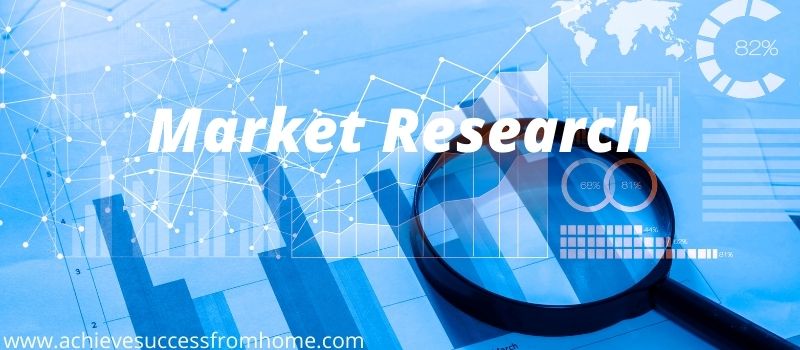 Market research plays an important role not just in big businesses but all businesses in whichever market they operate.
It's normally down to budget costs why we always associate market research with the bigger companies.
It's a way to gather information on target markets along with consumer behaviour to give companies a competitive edge.
RewardingWays operates as a middle-person whose role is primarily to connect people like you and me to 1st and 3rd party survey providers.
Once a survey is completed then the survey provider will pay RewardingWays a fee of which part is shared with the survey taker or panellist.
Nowadays due to the extensive use of the internet, businesses are moving away from outsourcing this business strategy because the data is already online.
We find it in social media, customer review sites but especially in Google where around 92% of internet users are active.
---
How does RewardingWays

W

ork?
It only takes a couple of minutes to become a member, that's after you reply to the email that is sent to activate your account.
For becoming a member you are rewarded with $0.20 and as soon as you hit the members dashboard you will notice there are a whole lot of ways to make money.
There are 2 ways to earn with RewardingWays and that's through cash, which some of the surveys are and points.
1 points = $0.01
100 points = $1
Paid surveys
There are plenty of 3rd party survey providers and if surveys are what you like doing then you have plenty of options to choose from.
In fact, we have reviewed many of these sites in the past and the number of surveys available on RewardingWays is quite extensive and should keep you occupied.
RewardingWays does mention that for some of the surveys you could be paid as much as $5, but what we have found in the past is that those high paying surveys are not going to come around too often.
Expect to be paid around $0.20 – $1.50 per survey with some taking as long as 30 minutes.
One thing to take on board is that even though you will see a large number of surveys available do not expect to qualify for them all.
We found that you should expect to qualify and complete around 20% of the surveys, meaning that out of 10 expect to complete 2-3.
Offer walls
By selecting the "Offer Walls" tab you can see a host of other ways to build up your points balance.
You can play games and achieve a certain level to receive your reward as well installing and testing apps.
These activities are just there to keep you active on the RewardingWays platform and can take a lot of your time up.
Watch videos
If you hover over the "Offer Walls" tab you can find the "Engage Videos" tab at the bottom of the list.
From past experience, this way of earning points is hardly worth participating in as the best you'll get is just a few points.
To be rewarded you will have to watch the adverts that come with the video, you know the ones that we skip on YouTube?
Participating in contests
There are 4 contests throughout the year and everybody is entered automatically.
RewardingWays pays out to the 20 biggest earners in that 3 month period.
If these figures are anything to go by then that is pretty impressive for doing paid surveys.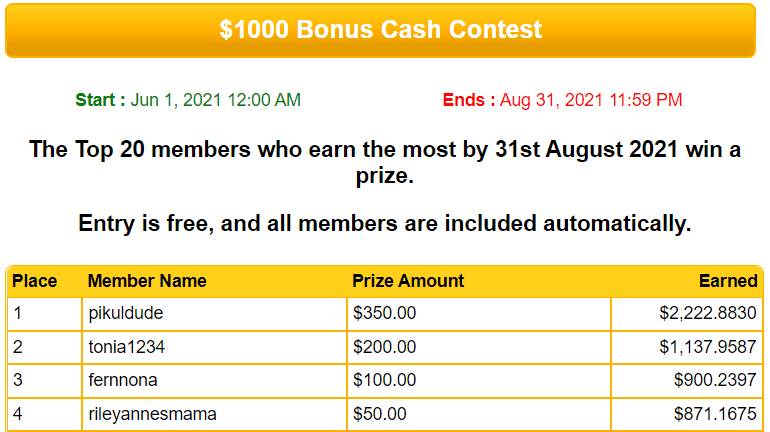 The highest 20 achievers will earn a cash reward starting with $350 for coming first followed by $200 and $100.
If you take the highest achiever, that works out at an average of nearly $750 a month and if we are to believe this then that is some dedication on this site.
Promo codes
You can find promotional codes in social media that RewardingWays posts on a periodic basis.
From time to time you can check…
www.facebook.com/rewardingways
www.twitter.com/rewardingways
www.instagram.com/rewardingways_insta/
Just add the promo code into your promo code field within your RewardingWays dashboard.
You can find this by just hovering the cursor over the "Home" tab and selecting the appropriate option.
Mobile usage
The RewardingWays website is mobile friendly although there isn't a mobile app available as of this review.
Referral program 
At RewardingWays they have what looks like a very lucrative affiliate program that allows you as a member to earn an additional income stream by getting others to join RewardingWays.
All you have to do is send your affiliate link to family and friends and if they join through that link anything they make you will get a 25% commission, which is pretty good. That is for life as well or until your referral leaves!
What we suggest you do first is ensure the site is legit before inviting people otherwise you might end up having fallouts with family and friends.
With RewardingWays all the early signs are good!
What you should be aware of is that you don't often get a commission rate that is as high as 25% and marketed in the right way could be a better earner than doing all the other tasks including the surveys.
Let me explain…
Just imagine you introduced let's say 100 new members or referrals.
Each one of those referrals of yours earned $12 a week through surveys and other additional tasks.
That's 100 (referrals) * $12 = $1,200/week
Which is $4,800/month
Now guess what? Your commission on $4,800 would be $1,200
But, there is a right way to do this and there is a wrong way and let me tell you, just posting your affiliate link in forums and social media is the wrong way.
Redeem your rewards
The minimum cash out threshold is low at $1 on PayPal and Skrill.
Whilst the minimum cashout threshold with Bitcoin is $40.
Cash and points offers can be redeemed by PayPal, Instant PayPal, Payza, Skrill, Bitcoin and Amazon Gift Cards.
You can convert points to cash and cash to points if you like.
There will be fees to be paid though…
PayPal and Skrill – 2%
Bitcoin – 5%
Tipalti – $1
---
How much can you make with RewardingWays?
Now normally and that is with reviewing many of these paid survey sites we would say not very much at all and the least would be $50 and as much as $150 a month.
With all the positive reviews and the highest earners table which we highlighted earlier in this review, those figures above are a little on the low side.
According to the top earner's table then it is possible to earn between $350 and $750 a month and I can honestly tell you that I have never managed to get anywhere near $350 never mind $750.
In fact, the most I have earned in a month was probably around $50.
To earn anywhere near $750 your geographical location would have to be from the UK or US and you would have to spend a lot of time dedicated to the site.
$750 a month would be around $5 an hour.
That would be based on 160 hours (40(working week)*4) but I guess the person responsible for that figure might be spending double that time to achieve that amount.
If this is figure is actually true then it is rare to see and don't think because someone has achieved this amount that you can too.
---
Who is RewardingWays

 F

or?
According to the RewardingWays website, this make money opportunity is available globally, so it is available to everyone.
Having said that I would expect there will be restrictions coming from certain countries and therefore something to take into consideration before joining.
---
What we liked about RewardingWays
RewardingWays is one of the better GPT sites that we have come across as you can see by the number of positives things that we have highlighted below.

The cashout threshold is low at $1 and you should be able to achieve this pretty quickly.
Plenty of surveys and offers we found and should keep you occupied.
The referral program is one the better programs that we have seen with a 25% on whatever your referral earns, which is for life or until that referral leaves.
So if they earn $20 then you would earn $5 in commissions.
It is available globally but saying that doesn't mean that everybody will be treated equally when it comes to qualifying for surveys.
Earning potential according to the leader's board was quite impressive but we think this figure may be slightly exaggerated but we can't confirm this.
But what we suggest is to keep this in mind and if you want to try and dedicate a lot of time to RewardingWays then maybe you could report back to us with your outcome.
---
What we don't like about RewardingWays
Overall we thought, for a GPT site that it had a lot of potential, as can be seen by the lacking of negative things we had to say about RewardingWays.

Very low earning potential and we will still stick with this as in all honesty we can't believe that earning $750 is even possible over 3 months never mind 1 month.
But even if this figure was correct the amount of time that you would have to dedicate to RewardingWays is well beyond the amount of time that you should be dedicating to GPT sites.
---
Is RewardingWays

a SCAM or is RewardingWays LEGIT?
This has to be one of the better GPT sites that we have reviewed or maybe it is the best but you are only going to find this out by becoming a member yourself and trying it out.
It goes without saying that RewardingWays is not a scam but a legit make money opportunity that you might like to try yourself.
However, these sites are not going to replace a full-time job and you really shouldn't be trying to do this either.
We recommend that you should join a few of these other sites to help improve your potential earnings such as Prize Rebel, TimeBucks or maybe RewardXP.
---
RewardingWays Review

: Final Thoughts!
GPT and dedicated survey sites are not something that we would normally recommend basically down to the amount of time that you have to dedicate to just see a few bucks on a day to day basis.
RewardingWays is up there as one of the better sites like Swagbucks and Idle Empire but the only way to find out as we have just mentioned is to try it yourself.
If you have been looking for a make money opportunity then as far as GPT sites go then RewardingWays is probably worth trying.
Remember to get back to us and tell us how you get on, but if you are looking for a way to earn some real money then click on the banner below.
---
Feedback, Comments and Subscribe
Ok, guys, hope you enjoyed the review and that we managed to answer all or most of the questions that you had.
Maybe you are already a member and would like to share with us your experience with RewardingWays. We'd love to hear about it!
Any questions that you have for us or maybe you would like us to add something to this review.
Just add the question below and we'll get back to you.
Until next time, stay safe!