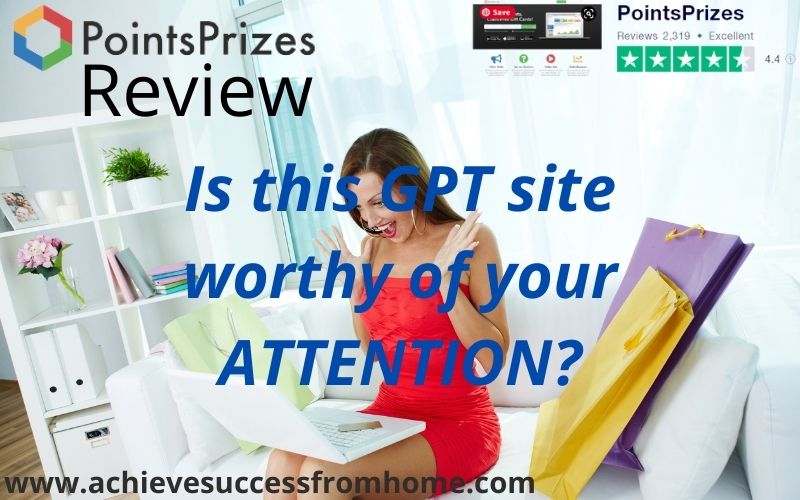 Hi, I'm Mick and welcome to this
PointsPrizes Review
Making money online isn't difficult but what is difficult is finding the right opportunity that will make you enough.
You see the internet is a breeding ground for more scams than you care to imagine.
That's why we created this website, to help people like you avoid those scams and put you on the right path.
So how does PointsPrizes fit into your plans and are they an opportunity that you should consider or not?
One thing is for certain and that is we will provide you with an honest unbiased review so that you can decide for yourself whether to try PointsPrizes or not.
Is PointsPrizes a scam? Is PointsPrizes legit?
All will be revealed in the next few minutes, so let's get started!
---
[Affiliate Disclosure: This post may contain affiliate links which means I may earn a small commission if you purchase anything through one of the links. However, this will not affect what you pay!]
---
Product: PointsPrizes
Founder: Mark Kempton
Product Description: GPT or get paid to site
Website: www.pointsprizes.com
Price of product: Free to join
Recommended: No
Summary: Making money online is not that difficult but finding the right make money opportunity can be.
Everybody's needs are different and earning a few bucks here and there is often only what some people are looking for and that's ok.
PointsPrizes offers a way to earn a few bucks but often with these make money opportunities they never deliver, well not in the way that you expect anyway.
That's why we always recommend that you join a few other similar sites as a sort of backup and a way to improve your earning potential.
Sites like Branded Surveys, Rewarding Ways, Idle-Empire or even Swagbucks.
However, if you really want to know what in my opinion is the best way to make money online click on the link below.

---
If you are sick and tired of SCAMS, Pyramid schemes, MLMs, recruiting, having to purchase stocks, haggling family, friends and customers. Looking for a proven method of making money online, then check out my #1 recommendation. 
---
Internal Summary and Navigation
---
What is PointsPrizes about and who are the Founders?

PointsPrizes is a GPT or get-paid-to site that allows anybody to make some money by doing surveys, playing games and downloading apps.
It was founded in 2016 by Mark Kempton and they are based or registered in France.
The first thing you will notice if and when you join is that the system looks pretty basic and sort of gives the impression that it may not be a site worth bothering with.
However, when you look at the reviews that can be found in places like TrustPilot you will see that they are mostly positive but we will get into the details in a moment.
---
How does PointsPrizes Make Money? 
We are often asked just how sites like PointsPrizes makes their money when it doesn't cost you anything to join.
In PointsPrizes case they get paid for both market research and advertising.
Market research plays an important role and helps businesses to compete in their chosen markets as well to help to expose other markets too.
This is all done through paid surveys, but normally through 3rd party survey providers who pay PointsPrizes when a survey has been completed.
It is then the job of PointsPrizes to share part of the fee with the survey taker.
The other way is through allowing their partners to display games, videos and offers.
So basically PointsPrizes real job is to connect people like you and me to the task available. Once that job is done then the 3rd party takes over.
---
How does PointsPrizes

W

ork?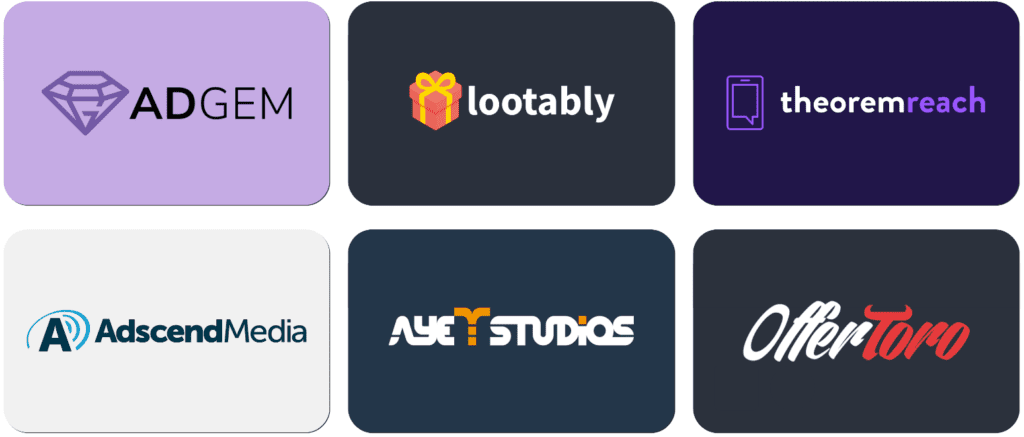 Its straightforward to become a member of PointsPrizes and you don't even have to verify an email to activate your account.
PointsPrizes uses a points system which used to be 3000 = $20
This has recently changed to make it a little easier for members to achieve.
1 points = $0.01 or 1 cent
1000 points = $10
2000 points = $20
Paid surveys
Paid surveys are the main source of earning at PointsPrizes and this is clearly evident with the number of 3rd party survey providers that are present on the site.
However, just how many surveys you will be invited to and qualify for all depends on your demographics, such as location, age, gender etc.
With all these survey sites and not just PointsPrizes do not expect to qualify for many of the surveys and this is just something you will have to live with.
Throughout reviewing many of these survey sites we have found a good guideline would be to expect to qualify and complete around 20% of the surveys.
That means for every 10 surveys expect to complete 2 or maybe 3.
Often when you qualify and are actually taking a survey you may still get disqualified by the 3rd party survey provider and this could be after 10 or even 20 minutes.
This can be extremely frustrating and the way to help avoid this would be to take your time and be truthful.
Remember some of the questions are there to see if you are paying attention and that you are not trying to cheat.
Watch videos
Who wouldn't want to get paid for watching videos, the only problem here is that they do not pay you very much at all.
Yes, you can find many of these videos covering many subjects but once you have watched a few take it from me you won't want to watch many more.
To get rewarded with points you have to ensure that the adverts are fully played and sometimes this might be 2 or 3 adverts.
Expect to earn between 1-5 points.
Playing games
You can find many games on the various 3rd party websites and because it is not clear where these games are you will have to check them out first.
To earn points from the games you will have to achieve a certain level which can take up a lot of your time.
Daily polls
You can find polls on a daily basis that don't you very long and all goes to your overall points total.
Offers
This can include all sorts of things like joining trial offers, testing products which you will have to be invited to, downloading apps or just visiting websites.
A thing to bear in mind is that some of the offers may require a credit card which means it could end up costing you money if you didn't cancel the offer before the time period ends.
Coupon codes
Every now and then you will come across coupon codes that are posted on social media like Twitter or Facebook where you can earn some points from.
Referral program 
PointsPrizes is a business that operates within the affiliate marketing industry and only fitting that they have an affiliate program.
Everybody has their own unique referral link which you can use to introduce others to join PointsPrizes.
When someone joins through your affiliate link that means everything they earn you will get a percentage of and that's for life or until they leave.
At PointsPrizes this used to be 10% but according to their website, this is now 50% which is probably as high as we have ever seen with a site like this.
Let's just take a look at this because this could be a lucrative way of earning another passive income stream.
Introduce 100 people, which become your referrals.
If they all earned $10 a week that would mean over a weekly period that would be $1,000.
The commission that you would make would be $500 a week.
But, it might not be as easy as you may think but something that might be worth looking into.
Mobile friendly
Whilst the site is mobile friendly PointsPrizes does have its own mobile app which you can download from either Google Play or the App Store.
With over 1 million downloads does have mixed feelings but then again so do most apps.
Redeem your rewards
The minimum cashout threshold is as of this review is $20 which we think is a little on the high side.
So as soon as you achieve 2,000 points then you can redeem that through the various methods.
PayPal, iTunes, Google Pal and various Amazon Gift Cards.
---
How much can you make with PointsPrizes?
This all depends on a number of things and the main one is which country you reside in, and what we have found is that members coming from the US or the UK seem to be more favourable.
With the US coming out on top so even though PointsPrizes state that this opportunity is open to everybody they are not really telling you the absolute truth.
On top of that, you will have to dedicate a lot of your time to the site.
However, if these are in your favour then you should be able to earn between $50 and $100 a month.
As PointsPrizes does reside in France then you would expect people in Europe to be able to earn some extra money.
If earning very little for the amount of effort it takes is frustrating the hell out of you, then not to worry because this opportunity will allow you to make considerably more money.
---
Who is PointsPrizes

 F

or?
This make money opportunity as we have just mentioned is available to everybody no matter which country you come from.
However, how many surveys you qualify for or what tasks are available will still depend on where you come from.
---
What we liked about PointsPrizes

Available globally which is great but remember that the number of surveys and tasks available will be down to which country you reside in.
Many ways to earn so you should be able to keep yourself busy.
---
What we don't like about PointsPrizes
It does matter how good a company is there are always going to have their fair share of problems.

Very low earning potential and you just can't get away from that no matter which GPT site you decide to go with.
Not qualifying is a big problem but this is something that you'll just have to get used to and as long as you are aware of this then that shouldn't be a problem.
The payout threshold is a little on the high side as far as we are concerned but PointsPrizes has reduced the number of points to cash ratio down from 3,000 to 2,000 points to $20.
---
Is PointsPrizes

a SCAM or is PointsPrizes LEGIT?
Everybody seems to have their own opinions when it comes to labelling something as a scam because it can mean different things to different people.
We like to give you all the facts and leave it up to oneself as to whether PointsPrizes is a scam or not.
In PointsPrizes case we don't think they are a scam but you can find many reviews from people stating otherwise.
PointsPrizes do have some issues but that is really a general concept when we are talking about these types of sites.
That then leaves only one thing, is PointsPrizes legit and whilst we do think it is due to the big following and the vast number of positive reviews.
Due to the amount of time that you have to dedicate to this site and the little amount of cash in return, we wouldn't recommend it.
If you are looking for something that could set you up for life then you might like to check out this opportunity.
---
PointsPrizes Review

: Final Thoughts!
PointsPrizes won't be for everyone but if earning a few bucks here and there appeals where you don't have to do very much then it might be worth trying.
However, if you have had your fill with these GPT sites and are looking for a way to earn some real money and make a big impact on your life then why not check out the link below.
---
Feedback, Comments and Subscribe
Well, guys thank you for reading and hope we managed to answer most of your questions.
If you enjoyed this review feel free to share it amongst your family and friends.
If you have any questions and would like to add something. Maybe you are or have been a member of PointsPrizes and would like to share your experience with our readers.
Until next time, stay safe!