Welcome to my Fortune Builders Review
Today we are going to take a look at a very popular real estate training and mentoring program.
If you have been hoping to venture into real estate then maybe you have come across Fortune Builders or maybe a friend told you about them.
In this review, we hope to answer most of your questions like, who is Than Merrill? Is it a scam? Is the training worth the money and so much more…
Hopefully, by the time you have completed reading this review, you will know all there is to know to make an educated decision whether this is for you or not.
But before we get started we just like to make a small disclaimer that we are not affiliated with Than Merrill or his Fortunebuilders Mastery program.
So, why should that even matter you may ask?
Well, simply it means that we are not getting paid for this review and rest assured this will be honest and unbiased.
But more on that a little later, but who am I and why should you listen to me?
My name is Mick and I developed this website to help people like you find your way in what can be a very frustrating experience.
Making money online is not easy and requires a lot of dedication and hard work if you want to achieve financial freedom.
This website you are currently on now will provide you with a lot of advice with over 450 reviews of systems, make-money opportunities, etc
As well as many scams that you need to avoid so spend a little time and see if we can provide you with the right advice.
---
[Affiliate Disclosure: This Fortune Builders Review has been thoroughly researched from information and testimonials that are in the public domain. This post may contain affiliate links which means we may earn a small commission, however, this won't affect what you pay!]
---
FortuneBuilders Mastery – Summary
Product: Fortunebuilders Mastery
Founder: Than Merrill, Paul Esajian, Konrad Sopielnikow
Website: www.fortunebuilders.com
Product Description: Real estate training and mentoring platform
Cost to join: $30k, $35k, $50k

Recommended: Maybe
Best For: People who have had enough of the 9-5 working week and want to take back their lives and have financial freedom not forgetting people who can afford to splash out at least $30k.

Summary: Investing in real estate is a dream for many but the required funds are normally what hold us back or the risks involved.

Since the pandemic, many of these real estate training and mentoring programs like the Fortunebuilders Mastery program are becoming popular.
People are now realising that living the life they want with financial freedom is not going to happen by working for somebody else.
But to get into real estate requires a certain amount of investment which most people do not have.
FortuneBuilders Master – TOC

What is FortuneBuilders Mastery?
Fortune Builders is a real estate training platform providing coaching and mentoring to aspiring real estate entrepreneurs.
The company was founded in 2006 and according to the many reviews and testimonials is one of the top training platforms that covers many aspects of real estate investing.
Not only does it cover the three main real estate business models such as wholesaling, flipping and buy and hold plus others besides.
The Fortune Builders Mastery website provides education for all levels and is designed in such a way as not to make it difficult to learn.
If you want to excel in any business you really need to find a competent mentor and Fortune Builders provides many.
Who Founded FortuneBuilders Mastery?
Fortune Builders was founded by three experienced and successful real estate investors.
Such as Than Merrill, Paul Esajian, and Konrad Sopielnikow.
Who started in business together in 2004 with CT Homes LLC.
Than Merrill initially started his career as NFL player in American Football playing for Chicago Bears and Tampa Bay but a knee injury ended his career.
With nearly 2 decades of working in real estate Merrill has acquired over 1,000 properties and throughout any year has between 25 and 40 real estate projects ongoing.
Paul Esaijian is regarded as one of the top real estate entrepreneurs and coaches in the country and is considered very trustworthy amongst his peers.
He has over 15 years of experience in the real estate industry and is the founder of several real estate companies and has been a part of a $1 billion-plus in commercial and residential property deals.
Paul is an accomplished author of The Real Estate Rehabbing Bible which was an Amazon best seller in its first week.
Konrad Sopielnikow has taken a similar route as his 2 colleagues with over 16 years of experience.
What You Get With Fortune Builders Mastery Program
The main coaching and mentoring program is briefly mentioned below with a link to the full description on the Fortune Builders website.
One On One Mentoring And Support
On-Demand Coaching System – Coaching support at any time you require it
Email support & One On One Coaching Appointment – You have access to the coaches 24/7 day or not through phone and email.
Emergency Phone Hotline – You have access to an emergency telephone hotline for direct access to one of the coaches.
Deal Submission Review – Before you make a deal get one of the coaches to look through the paperwork and make sure everything is legit.
Customized Business Plan Creation – Get your business plans reviewed by one of the coaches to ensure you are on the right path and strategy.
Business Review Checkpoints – Every one or two weeks you will have that one-to-one call with a coach to check on your progress.
For a full itinerary, you can find here.
If you pay for the Fortune Builders Mastery program which is mentioned above you will get access to…
Events and Bootcamps…
Full Immersion
Rehab Bootcamp
Wholesaling Bootcamp
Marketing Systems Immersion
Mindset Intensive
The Money Academy
Rental Property Bootcamp
Internet Quickstart Academy
Office Systems Academy
Access to The Passive Income Club and Equity Street Capital
For a full itinerary, you can find here.
You have also access to an 8-hour FREE real estate class which is accessible here.
Of course, if you don't have the $30k then there are other options like…
Building Wealth in Real Estate Class – $299
Tax Lien & Deed Course – $376 or $675 included with above
Related Business Opportunity: Greg Luther Real Estate Coaching Program
Fortune Builders Mastery Program – Costs And Other Considerations?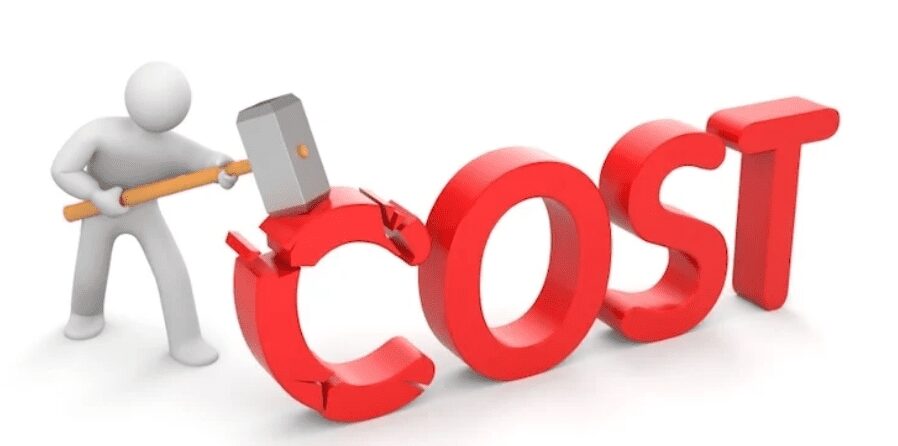 Yet another coaching and mentoring program where the only way to find out about costs is to schedule a telephone call with a salesperson.
These costs as we have found out can range from around $300 all the way up to $50,000 for the Fortune Builders Master program.
Can You Pay With Instalments?
There is no information on whether you can pay in instalments and this should be discussed on your scheduled phone call.
Is There A Refund That Comes With This Program?
There is a refund policy in place but once again it is not clearly defined within the Fortune Builders website.
What we do know is that if you infringe any rules which are clearly noted within the terms section then they can terminate your membership and a refund will not be possible.
Related Business Opportunity: Des Walmsley Lifestyles Unlimited
Who is FortuneBuilders Mastery For?
The Fortunebuilders Mastery Program is not going to be for most people as this would require a massive investment on your part.
I personally can't understand why anybody would be willing to pay as much as $50,000 for a training program.
When that money could be used to very good use with your first property deal.
Don't get me wrong, the expertise at Fortune Builders is extensive but you have to put into practice what you are taught.
I would hate to think that I'd just spent that sort of money and now I have to recoup that money through property deals.
Unless you have a ton of money to start with then this level of coaching would not be for you.
However, there are other less expensive training programs but you aren't going to get the personal touch.
Related Business Opportunity: Private Money Club
Fortune Builders Reviews – What The Students Have to Say
There is feedback both on the Fortune Builders website and on third-party review sites like Trustpilot.
But if you look on the Trustpilot website the last review was late in 2022 and there was only one and prior to that, they start in 2021.
You can check the Fortune Builders website here but we tend to not pay too much attention to these as they are all going to be positive reviews.
But anyway, here there are.
Fortune Builders – PROS And CONS
PRO
Over 75 years of experience in the real estate industry:
Great feedback from past and present students:
Comprehensive training and mentoring program:
A friendly  community with like-minded individuals:
CONS
No mention of the true course fee on the website:
No mention of what is involved in this mentoring program:
Requires a big investment:
Not accredited with the Better Business Bureau:
Is Fortune Builders a Scam?

What is the Fortune Builders scam? Well, there isn't one really!
We couldn't find any negative feedback from past and recent students.
In fact, Trustpilot gives Fortunebuilders a rating of 4.8 out of 5 and that's with over 930 reviews.
So as you can see people are completely satisfied with the training.
Verdict – What We Thought About Fortune Builders
Just before we wrap up this review I'd just like to give you my take on Fortune Builders.
The training program came into fruition in 2006 and since then to now there has been very little negativity, well nothing worth reporting on.
I find this extremely positive for people who are looking for a way into the real estate industry and who feel they require a mentor.
If you check out BiggerPockets then they will say that all the information that you would ever need can be found for free on that forum.
This could be a good place to start if the real estate industry is what you have set your mind on.
All the people who are part of Fortune Builders have a wealth of experience in the industry and come highly recommended.
Is Affiliate Marketing a Better Way to Make Money Online Right Now?
Affiliate marketing is a simple and straightforward business model that has the potential to make you some serious wealth.
Whereas real estate investing is a great business model but is going to take a serious amount of money while affiliate marketing doesn't.
Wealthy Affiliate is a training company who have been around since 2005 and helped over 2.4 million start their first affiliate marketing business.
Just check out the reviews on Trustpilot.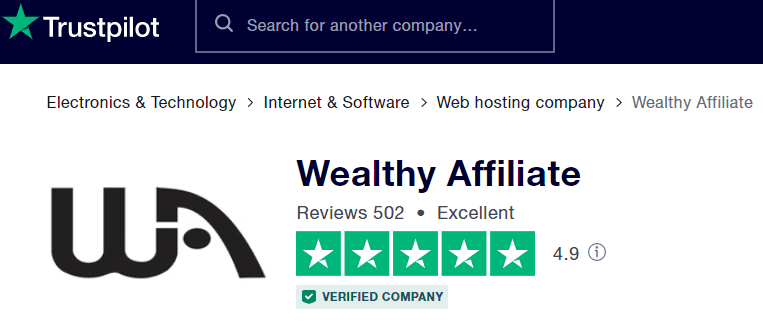 The training platform is a fully integrated one-stop-shop meaning that everything you need to succeed is in one place.
Education and training, Web development, Hosting your website, and a community that cares and is full of experience on many levels…

Fortune Builders Review – FAQ
We found a number of questions that people were asking in the search engines that we thought might be of interest.
How Much Does It Cost For The Fortune Builders Mastery Program?
Yet again we have another training and coaching program where they don't disclose the costs involved and for you to find out requires you to schedule a telephone call.
But with a little digging, we found a figure of between $30k and $50k which is for the full-blown coaching program.
How Do I Finance My First Real Estate Deal?
You can go down the conventional route such as banks or mortgage lenders but nowadays with strict regulations, this might not be an option.
Other than that many may opt for a private lender as the restrictions are not as great but what comes with private lenders are higher interest rates.
Another option would be wholesaling where you make a deal with the property owner by taking over mortgage payments and agreeing on a price that the owner is happy with meaning anything over that amount would be profit.
Is It Necessary To Aquire A Real Estate License As A Real Estate Investor?
Obviously, there are pros and cons but having a real estate license opens up so many more avenues.
As a licensed real estate agent you have access to an unlimited supply of properties that are listed on the MLS.
You also have the potential to make larger profits and it will open up a wider network channel which opens up all possibilities.
On the other hand as a non-licensed agent, this will allow you to work with a variety of agents working in various niches which will allow you to diversify the type of deals you are interested in.
What Are The Best Marketing Campaigns For New Investors?
There are so many different marketing strategies to choose from and it's down to experience with direct mail campaigns still favourable for people just starting out.
There are various lists that you can post your mail to which are categorized.
Such as probate lists, tax delinquent lists and recent foreclosure lists just to name a few.
How Should I Structure My Real Estate Company? 
The 2 ways that you could set up your business are either as a Limited Liability Company or Sole Proprietorship.
Setting up as a Limited Liability Company means that you are not personally liable for debts of the LLC.
How Do I Find Leads For My First Deal?
With the internet at your disposal, social media is one of the most effective ways to find leads and to help promote your brand.
You could also take advantage of content marketing which would entail creating a website and creating good content and targeting what people are searching for in the search engines.
A little time-consuming to get things moving as you have to play by Google rules which are always changing.
But this is a great way to find free leads but like I said time-consuming but very worthwhile when things start to happen.
Feedback, Comments And Subscribe
Hope we managed to cover all your concerns in this Fortune Builders review but if we did miss anything please tell us in the comments section below.
Once again thank you for your time, take care and stay safe!