Welcome to this
Scout and Cellar MLM Review
.
Looking for some dirt on this newcomer to the drinks and beverage industry, then look no further because you are in the right place.
Although you won't find much dirt on this company.
In fact, "Clean crafted wines", is what Scout and Cellar are all about and if this is new to you then stay with me as this will be explained a little later.
Most of us like a drink or two of wine with our meals, some more than others and if it's a variety that you are looking for then Scout and Cellar have that in abundance.
I would like to point out that I am in no way associated with Scout and Cellar so you won't find me trying to sell you their products or business opportunity, but I am here to give you an unbiased review.
Getting in at the very beginning of a new business can have its advantages if it's a business venture that you are looking for, so without further ado let's get into this.
---
[Affiliate Disclosure: This Scout and Cellar Review has been thoroughly researched from information and testimonials that are in the public domain. This post may contain affiliate links which means we may earn a small commission, however, this won't affect what you pay!
---

Product: Scout and Cellar
Location: Farmers Branch, Texas, US
Founder: Sarah Shadonix
Founded: 2017
Website: www.scoutandcellar.com
Product Description: A producer of "Clean-crafted-wine" along with a business opportunity for those that are interested.
Cost to join: $249.00 first year plus $99.00 each year after.
Price of products: $16.00 – $72.00
Best For: Experienced network marketers with a love for wine.
Recommended: Maybe
Note: Newcomers looking for a way how to earn a living from the internet wouldn't be advised to go down the MLM route but that will also be explained later.

Scout and Cellar Review- TOC
What is Scout and Cellar About and who are the Founders?
Scout and Cellar is a young vibrant
multi-level marketing business producing wine in what is becoming a popular niche amongst MLMs.
Started in 2017 by an ambitious former attorney,  Sarah Shadonix and they reside in Texas.
A woman with a great passion for great wines.
Prior to the launch date, Sarah helped to develop a "better" brewing process, namely "Clean-crafted-wine" which contains only synthetic pesticides, free grapes and minimum sulfites.
An ORGANIC approach which is CHEMICAL AND PESTICIDE FREE!
This was brought about by the constant headaches she suffered from drinking wine, and through her research found that there were up to 300 additives in almost all mass-produced wines.
Interesting to know that only around 1% of the $70 billion US wine market is covered by the clean crafted wine process.
The whole process takes longer than the traditional way but the finished article is supposed to be a nicer wine and of course free from any additives and free from any headaches.
On launch day 55 consultants joined and 3 years later the total number of consultants is around 10 thousand.
In their first year of trading, it was reported that they made $20 million in sales which is great going for any startup business.
Check out this Scout and Cellar promotional video presented by the founder Sarah Shadonix.
Who is Sarah Shadonix?
Is an undergraduate from Richmond University who qualified to become an Attorney, just like her father, although he didn't want his daughter to go down that route.
A wine lover with plenty of passion, with experience in the wine industry working for "Wine Country Connect" as a distribution manager.
The business name "Scout and Cellar" came about due to her research in finding organic wineries that didn't use chemicals or pesticides hence the term "Scout".
"Cellar" has a double meaning in this case, "Wine cellar" and a reference to "Seller", the company's independent consultants.
Hence the name "Scout and Cellar"
---
Is Scout and Cellar a Pyramid Scheme?
People nowadays are so quick to get on the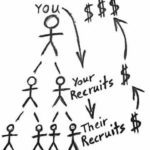 pyramid scheme bandwagon without any real proof or research behind their findings.
Maybe these are people who have tried MLMs in the past and had a bad experience or people who just follow the flow with what others say, I don't know.
What is clear is that most MLM businesses don't fit into that criterion and it is only a few that give the network marketing industry a bad name through the way they choose to operate.
My spin on this is simple; if the sponsor or team leader is getting paid for recruiting others then that would be deemed a pyramid scheme.
What some businesses do is attach a product of some description normally with no intrinsic value as a way of hiding the fact.
Government agencies are usually quick to get on their case but sometimes it is difficult to prove.
In Scout and Cellar's case, they have a bunch of good wines which is quite extensive and you don't have to recruit anybody to make money.
However, if you are looking to advance up the corporate ladder then recruiting in MLMs is key to you having success.
Let's look at the Scout and Cellar Product Range
I have researched several MLMs in the "drinks and beverage" Industry and Scout and  Cellar are in a different league due to their unique production method and of course, their prices are extremely reasonable too.
Scout and Cellar best sellers

In the above image are some select wines which as you can see aren't going to break the bank.
The Scout Circle Wine Club
If you are a lover of wines then why not join this exclusive wine club.
Exclusive because they are the only wine club that delivers "Clean-Crafted-Wine"
Selection…
Red Wines

12 bottles @ $289.00
6 bottles @ $149.00
A mix of Red and White Wines 

12 bottle @ $279.00
6 bottles @ $139.00
To be paid either monthly, bi-monthly or quarterly
The Scout and Cellars product range can be found within the categories listed below…
White Wines
Chardonnay(6) $22-$25
Sauvignon Blanc(2) $24
Pinot Grigio/Pinot Gris(5) $22-$30
Sparkling White Wines(6) $22-$48
Other White Wines(10) $24-$27
All White Wines
Red Wines
Pinot Noir(8) $20-$42
Cabernet Sauvignon(14) $23-$72
Zinfandel(4) $20-$32
Red Wine Blends(9) $16-$38
Other Red Wines(10) $22-$42
All Red Wines
Rose Wines
Still Rose Wines(3) $22-$25
Sparkling Rose Wines(3) $25-$29
All Rose Wines
Sparkling Wines
Wine Spritzers(2) $19
Sparkling White Wines(6) $22-$48
Sparkling Rose Wines(3) $25-$29
All Sparkling Wines
For a closer look at the Scout and Cellar products range with current prices…
You can check out the full range of products here
Scout and Cellar Business Opportunity – What you need to know
MLMs are extremely difficult to crack and Scout and Cellar are no different.
I can't stress enough the importance of thorough research before contemplating any business opportunity and especially an MLM.
An important fact you need to be aware of is that 99% do not earn enough to make a living from and most lose money and go into debt.
Of course, there are exceptions and you could be in that 1%, who knows.
How to become a Scout and Cellar independent distributor?
Everybody joins by purchasing the…
Business Basics Kit ($249.00)
Which includes…
4 bottles of clean crafted wines
Pulltaps and Corkscrew with Scout and Cellar logo
Replicated website for 1 year
1 Scout and Cellar black book
5 Scout and Cellar brand guides
10 earning opportunity quick guides
2 measured wine pourers
2 wine glass markers
An insulated wine tote bag that carries 6 bottles
Table tent
Vacu-Vin wine saver
Wine journal
After your 1st year, there is a fee of $99.00 for your website.
How to Make Money With Scout and Cellar
The 3 basic ways to make money with any MLM is…
Purchase the products yourself at discount and sell them to family and friends.
Sell the products to customers.
Recruit others into your team and make commissions on what your team sell.
If you want to be successful in this type of business you need to excel at recruiting others into your team, and a great team leader and train your team, otherwise, they will leave pretty quickly.
Organising parties at home, events and functions is a great way to get the word out and people interested in the wines.
Remember there will be added costs because you have to supply the wines and the food yourself.
You can also look at social media, such as Facebook, Twitter, YouTube, Instagram…
Another great way would be to develop your own website based around wines and create content that targets people who are searching in Google for wine-related things.
Once you have this up and running correctly it can generate income 24/7/365. Interested, then I can highly recommend a great training platform which I will briefly go into later.
Here you can check out the Scout and Cellar Compensation Plan for yourself
Are Scout and Cellar wine consultants actually making money?
Unfortunately, there isn't any evidence of income made by Scout and Cellar consultants, but considering they haven't been around too long, then that is understandable.
There are several rankings that you would need to climb but to get there you have to meet certain goals based on the collective sale of both yourself and your team.
Consultant – Where everybody starts their journey
Second Consultant – $700 in collective sales
Executive Consultant – $1100 in collective sales
Associate Manager – $1900 in collective sales
Senior Manager – $2600 in collective sales
Executive Manager – $3500 in collective sales
Retail Sales
This is the part of the compensation plan that rewards sales directly to the customer. Here are the various commissions you can earn based on your sales volume:
Sales under $499 = 12%
Sales between $500 to $1499 = 15%
Sales between $1500 to $2999 = 20%
Sales over $2999 = 25%
These are good commissions but you are going to have to sell a lot of wine to make a full-time income.
What others say about Scout and Cellar
I am finding it hard to find real customer reviews from the usual review sites and therefore had to dig out a few from their Facebook page.





If you have 30 minutes spare this documentary is worth watching.
What I like about Scout and Cellar
Being on the fence allows me to look at both the good

and the bad and highlight for you some facts if you are still considering this business.
Unique product amongst the wine community, with only around 1% of the whole of the US wine market actually producing wines with the "Clean-Crafted-Wine" method.
Great price for an independent wine seller and very competitive with other online businesses, although they are still pricey when we compare against our local supermarket.
Good products, I mean if you can produce wines that are exempt from the chemicals that are present in most wines, then that as to be great and shows that you are really thinking about your customers.
You can really earn good commissions if you work hard at this.
No mention in TINA which is short for "The Truth In Advertising" which is an organisation that dishes the dirt on any business that is not operating with their best intentions.
Nice to see that there is no mention of "Scout and Cellar"
What I don't like about Scout and Cellar
Where there are things you like about a business,

there is always a fair share of things to dislike and I have tried to highlight the most important.
State laws dictate who and where you can transport wines so you have to be aware of this when creating your marketing campaigns to find customers.
Only the very top 1% is where the real money is made, which leaves 99% that don't make enough for it to become a full-time living.
Recruiting others
If you really want to excel in any MLM business you have to be exceptionally good at recruiting.
I come across these methods all the time in MLMs and that is they push you to get the family and friends involved. In my book, this is a sure way to lose friendships.
Not accredited with the BBB (Better Business Bureau)
Not a member of the DSA (Direct Sellers Association)
Customer support
I found many complaints where customers just couldn't get through to support and when they did issues just weren't resolved.
Delivery issues
When wine is transported it has to be at a certain temperature otherwise the wine could be ruined.
In some cases, the wine is taking far too long to arrive at its destination and the cooling element fails, making the wine undrinkable.
Is Scout and Cellar a SCAM?
Well, it all depends on what you class as a scam.
In Scout and Cellar's case, they are definitely not a scam because they have quite an extensive number of pretty good wines.
You could join the wine club for your own social pleasure.
MLMs are extremely difficult to make a living from even if the products are great.
Cold calling just didn't work then and certainly doesn't work now.
This is a numbers game!
If someone is going to join an MLM what normally happens is that they seek out the top earners because they think that it will benefit them more.
The only person who benefits is the top earners, such as Sarah Shadonix and her friends who were invited to the pre-launch date.
Is Scout and Cellar a Worthy Business to get Involved With?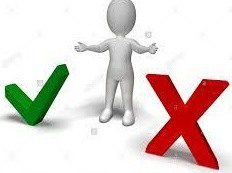 Scout and Cellar do make good wine and they do go the extra mile to ensure the wine is as chemical-free as it could be.
So is it really "Organic Wine"?
It is always the business opportunity that lets the side down.
If you are still considering this as a business venture after reading this review, I would check out the wines first and maybe join the "Wine Club".
Just bear in mind that the very top 1% is where the money is earned which leaves the rest who don't earn enough to make a full-time living from with many out of pocket and in debt.
Tried them and failed twice, so I do have an idea of what is involved.
In my opinion affiliate marketing is a much better solution to making money online but don't take my word for it, check out this training platform yourself, which was designed around the newbie.
If you are contemplating using a website (which you should be doing) for targeting customers then this site teaches you exactly how to do this.
I nearly forgot it is FREE to join so you are under no obligation and no worries about UPSELL after UPSELL because there aren't any.

Feedback, Comments and Subscribe
I hope that you found this review helpful and it gave you more of an understanding not just about "Scout and Cellar" but multi-level-marketing businesses in general.
Why not share on social media and let your friends know so that they don't make the mistakes that I did.
Any questions regarding Scout and Cellar or affiliate marketing feel free to put them down in the comments section below.
Until next time, stay safe.