Looking for an online survey site where you don't have much time to spare, then check out this OnePoll Review as this might be the solution that you have been looking for.
OnePoll surveys work closely with some very high profile clients across a multitude of industries such as Banking, Tourism, TV and News Media, just to name a few and looking for people like you and me to help market their products and boost their profiles, and for our time they are prepared to pay us.
A little different to many other online survey sites is that the surveys are super quick and easy to do, which means you get your precious time back to do other things.
Granted, the minimum payment threshold is quite high, but I found the surveys only took between 2 and 7 minutes so you should be able to knock out a few pretty quickly.
One big plus in my eyes was how quick the helpdesk replied to a question of mine taking around 10 minutes, so does that mean OnePoll is a company to be trusted and worthy of your time?
Let's see, shall we?
---
[Affiliate Disclosure: This OnePoll review has been thoroughly researched from information and testimonials that are in the public domain. This post may contain affiliate links which means we may earn a small commission, however, this won't affect what you pay!]
---
Owners: 72Point
Product: OnePoll
Website: www.OnePoll.com
Price: 100% Free
Based in: UK
Founded: 2002
Managed: Mark Hodson
Summary: Get paid for taking part in surveys.
Recommended: No
Reasoning: Simply because I have been there and spent many hours for very little reward. Nowadays I value my time more!
OnePoll Review – Table Of Contents

What is OnePoll About?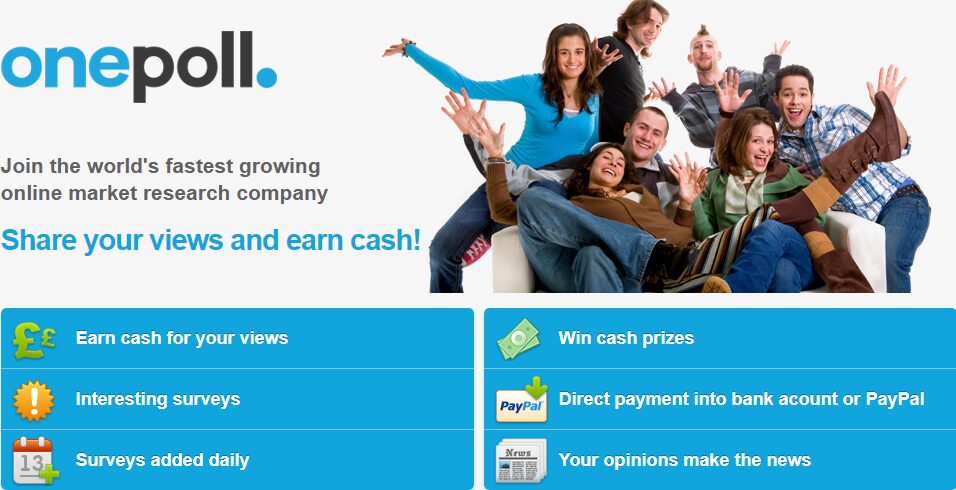 OnePoll surveys are a market research company based in the UK, founded in 2002 with offices that can be found in London, Bristol, and recently in New York, and are owned by the PR and marketing research company 72Point.
They both belong to the South West News Service which is currently one of the largest independent newswire and press agency services in the UK.
One Poll was initially founded to help outline and manage PR surveys within the public relations industry, which worked closely with PR consultancy firms and in-house teams throughout the UK and now the US.
Nowadays they have broadened their business strategy to include companies and organisations from all walks of life, and also to widen the membership audience throughout the world.
OnePoll UK reports that in the past two years from 2016  to 2018 they have achieved a 30% growth.
How Does OnePoll Work?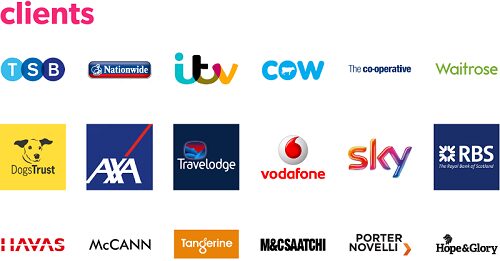 OnePoll is employed by their clients to research all different categories across a wide spectrum, from tv and media coverage, and banking, to current trending topics, holiday destinations and dietary habits just to name a few.
Much of the research that is carried out actually gets published online or in the press, and therefore as a panellist, you sometimes get to see just how you are making a big difference throughout the world.
OnePoll gets paid by their clients for all this media attention which helps to better their products and services and you get a portion of this fee for taking part.
How Much Can I Make with OnePoll?
Obviously, the more time and effort you apply to these survey sites the more you can earn, but you aren't going to break the bank.
The minimum cashout threshold has recently dropped from the usual £40 to £30 which should speed up the earning process somewhat.
Surveys take between 2-7 minutes with some taking a little longer, but on the whole, they tend to be short and quick.
They pay you between £0.10 and £0.20 for every survey completed with a few at £1.00 thrown in, which isn't bad compared to some other survey sites, where you could be earning a few cents for a 20-30 minute survey.
Check out what is possible 
If we take an average of £0.15 per survey then to reach the threshold limit of £30 would take 200 of these short surveys.
If we took let's say an average of 4 minutes per survey, then that would mean approximately £2.25 an hour.
£2.25 * 8 (# hours in a working day) = £18.00 for an 8 hour day.
The minimum UK hourly rate is currently around £7.50 which means a day's wage would come to £60.00 a day as opposed to £18.00 from OnePoll.
9-5 weekly wage = £300.00
Weekly payout at OnePoll = £90.00
Mind you, to sustain this amount then surveys have to be coming in on a regular basis, but past experience tells me that you won't be able to maintain this amount.
I haven't highlighted this to frighten you away. On the contrary, I am just making you aware of how much time and effort these survey sites take for such little reward.
I would always suggest signing up to 2 or 3 similar sites if taking surveys is what you like doing such as Swagbucks and TopCashBack
How to Get Started with OnePoll
That's easy, just enter your first and last name and a valid email address.
An email will be sent to you in order to activate your account.
Just answer a series of questions and then you are ready to go.
For joining you are rewarded with £2.50
As a new member, I found that the surveys available are all part of setting up your profile and demographics, and they only take a few minutes to complete. Straightforward but a little personal if you ask me!
Once you have completed your profile then the surveys will get better and more interesting.
I don't know whether you have noticed in the above image but there are what they call "Competition Surveys" which appear now and then to fill in the times when normal surveys are not forthcoming.
Other Ways to Maximize Your Money with OnePoll
Obviously, surveys are the number one way of earning here with a few other ways to take into consideration.
As well as the normal surveys that you will be taking, now and again survey competitions are thrown in amongst the mix especially when the surveys start to dry up.
Who knows you could be one of the lucky ones winning anything up to £1,000.
Social Media Competitions
If you are like me and spend bags of time on social media, don't forget to join Facebook and Twitter and check-in from time to time as they run competitions on a regular basis.
You can refer a friend or family member with a maximum of 15 people allowed, for which you will receive £0.50 for each person that signs up and completes a survey.
Based on reaching your maximum number of referrals of 15.
Each member for reaching £20.00 receives £1
Each member for reaches £30.00 receives £2.50
When a member who you have introduced reaches a threshold of…
£20.00 you will receive a maximum total of £15.00
£30.00 you will receive a maximum total of £37.50
This all comes to a total of £60.00
Every little help, right? …but that is the maximum amount you can earn!
I know it's not great because some members on other sites use the referral programs to build up their account balance quickly and in some cases, they are earning quite a lot more than the norm.
Due in September 2018, OnePoll will be launching its own mobile app which will be available for iOS and Android, so no need to be hanging around at home waiting for surveys when you will be able to catch up when you are out and about.
I know you may have already heard in other OnePoll reviews that this Mobile App has been around for a while, but I couldn't find any proof of it besides, I emailed the helpdesk and they replied back within 10 minutes to inform me of this.
How Does OnePoll Pay You?
There are 2 methods of payment. Be aware though that it can take anywhere up to 28 days to receive payment.
BACS
Members are able to select BACS for direct bank transfer.
PayPal
PayPal is usually the main choice as this is a method we are all familiar with but watch out for additional fees that you may encounter.
For all non-UK countries.
Remember to take the currency exchange rate into consideration on both BACS and PayPal transfers for when it hits your current bank account!
OnePoll Pros and Cons
No business is without its problems and here we try and group all the main points both "for" and "against" to help you make a decision whether to join OnePoll surveys or not.
Pros
It's 100% free to join and take part in and they give you £2.50 straight off the bat for your troubles.
The website is very basic in its appearance and leaves all the complexity behind which I like because it is simple and easy for anybody to follow and cuts down on system issues. Minimal downtime, hopefully!
I found that there were plenty of surveys available and they didn't drag on for 20-30 minutes like many survey sites tend to do.
They are quick and you can wrap up a few in no time!
The client list is extensive with some very big names covering all different topics across many different niches which include Celebrities, TV, News and trending topics to name just a few.
Available in Many Countries
The website is open to most countries throughout the world and the only downside to this with the low payouts is the currency exchange which many members will have to endure.
No Pre-Qualification questions
This can be a complete pain on some other sites where partway into a survey ( and sometimes 10 or 20 minutes) without warning you are thrown out and told you didn't qualify. Here at OnePoll, I have never found this to happen, yet!
Whilst there is a referral program albeit not a very good one, There are restrictions in place on the amount you are allowed to introduce, which is 15 people with a one-off maximum payment of £60.
My experience with OnePoll support was quick and efficient and I got a reply back within 10 minutes so in my eyes this is a big plus.
Minimum Threshold lowered
Recently dropped the minimum threshold to £30 which should help in getting there a little faster providing the surveys keep on coming.
Cons
At the moment OnePoll Surveys doesn't appear to have a mobile app which means we have to be near our desktop or laptop while taking surveys, which isn't so good. Saying that though I hear that a new app will be released around September time.
I am seeing many complaints where members are just coming short of the minimum threshold, in some cases by £0.30 and find that surveys just dry up, and can take a few weeks to reach the cash out threshold.
Although, as I mentioned earlier that they have dropped the minimum threshold, it is still too high in comparison to other survey sites.
Payment seems to take forever
It can take anywhere up to 28 days for the payment to be transferred into your current bank account, which is not good although this is explained in the terms and conditions.
OnePoll Review – Final Thoughts!
If you have researched many of these online survey sites, then you will know by now that they all work in a similar fashion and all have their faults, but one main fault that they all have in common is that they don't pay you very much.
Is OnePoll legit, and I have to say yes they are but you are not going to be earning the big bucks any day soon.
Do I recommend them and I have to say no, simply based on the amount of time I have spent in the past doing surveys, but nowadays I found my niche and enjoying it tremendously. You could too!
If taking surveys is what you like doing then like I mentioned earlier, I would suggest joining one or two more to help keep things moving in the right direction, but these survey sites are renowned for cutting back on surveys that they send out to you, so beware.
If you are like I was when I spent hours taking surveys, with the promise of high earnings only to be disappointed, and that your own time which is precious never seems to be your own, then I may have a suggestion.
Why not learn how to build your very own online business, just like I decided to do a few months ago and never looked back. If that would be of interest, then feel free to check out a review I wrote a while back and see what you think.

Comments
Any questions, please don't hesitate to ask, that's what I am here for!
Congrats, you made it and thank you for being so patient!
Did you find everything that you were looking for or did you have a question for me regarding OnePoll surveys or anything at all for that matter?
If you are a member, then feel free to share your experiences with us and maybe put us right on one or two things.
If you liked the review then why not share this amongst your friends who are looking for a little helping hand.
Just leave a comment below and I will get back to you at my earliest convenience. I reply to all comments, so let's connect my friend!
Until next time!
Mick