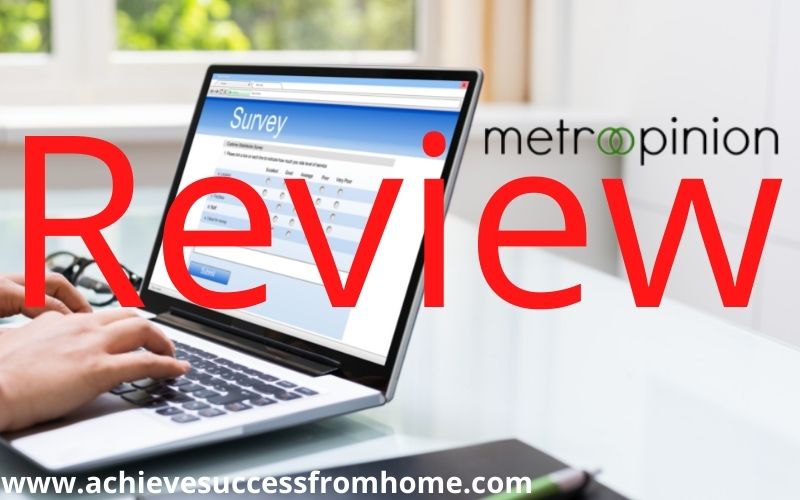 Hi, I'm Mick and welcome to this
MetroOpinion Review
We can't stress enough when it comes to finding the right make money opportunity you have to do your own research thoroughly.
There are literally thousands of opportunities out there and most of them are just complete garbage and that's the very reason why we created this website to help people like you find the right one.
MetroOpinion is another dedicated survey site that we have just become aware of so we thought we'd check them out and see whether MetroOpinion can live up to their claims.
Before we get started, we'd just like to point out that we are not associated with MetroOpinion in any way and you won't find us pitching or trying to sell you anything.
However, we will give you an honest unbiased account of just who MetroOpinion are, with all the facts so that you can decide whether this make money opportunity is right for you.
Even if MetroOpinion is a legitimate site that doesn't necessarily mean that it will be the right fit for you.
That said, let's see what MetroOpinion has to offer.
---
[Affiliate Disclosure: This post may contain affiliate links which means I may earn a small commission if you purchase anything through one of the links. However, this will not affect what you pay!]
---

Product: MetroOpinion
Founder: Cint AB
Product Description: Dedicated online survey site
Website: www.metroopinion.com
Price of product: Free to join
Recommended: No
Summary: Taking online surveys have never been a favourite of ours but that doesn't mean we are totally against them.
Far from it because they serve a purpose especially for people who live in countries where help on a financial level is needed.
After all, online surveys are how we started making money online in the first place a few years back, and we are very familiar with them.
It didn't last long because we hated having to dedicate all our free time not to mention the frustration of not qualifying for umpteen surveys.
We moved on and found a better more rewarding way, where 4 and 5 figures a month are commonplace…

---
If you are sick and tired of SCAMS, Pyramid schemes, MLMs, recruiting, having to purchase stocks, haggling family, friends and customers. Looking for a proven method of making money online, then check out my #1 recommendation. 
---
Internal Summary and Navigation
---
What is MetroOpinion about?
MetroOpinion is a dedicated survey site meaning that the only way of making money is through taking surveys which sort of restricts things a little.
They were founded in 2015 and powered by Cint AB who is a reputable research company with over 40 million members, based out of Stockholm, with 14 offices throughout Europe.
They operate currently across 32 countries so you are sure to find the country of your choice and that countries language too.
That indicates to us that MetroOpinion most probably is a reputable business and that you will get paid, but this doesn't necessarily mean they are right for you.
For you to be certain whether to become a member or not you need to know how they operate their business and whether you will get paid.
---
How does MetroOpinion Make Money?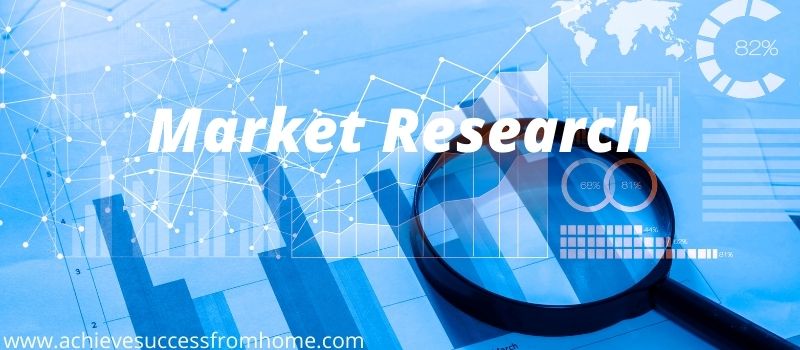 How can MetroOpinion actually afford to pay out to its members when it costs us nothing to join?
A question that is asked quite often and the simple answer is market research so let's take a look at what this entails.
Market research plays an important role in establishing a business ensuring it can compete within the market in which it operates.
Not only how it can operate better in its market of choice but quite often new markets can be found too.
This is all done through compiling data across current markets and possibly new ones taking into consideration consumer behaviour which plays a major role.
MetroOpinion does business within the constraints of the affiliate marketing business model and for more clarity, you can find it here.
Like all these survey sites like MetroOpinion, they make their money by connecting members to 1st and 3rd party survey providers.
Once the survey is complete and the survey provider ok's it, MetroOpinion is paid a fee for which part of is shared with the survey taker.
So MetroOpinion is a connector of people just like this website you are currently on now.
---
How does MetroOpinion

W

ork?

It's a straightforward process to become a member.
Just select the website that refers to your country, enter a few particulars hit the button and you are a member.
This will take 30 seconds, it's as simple as that and no waiting around for an email to be sent to activate your account.
The emails that you will receive are invitations to surveys.
Once you sign into the system there are a number of profile questionnaires that we suggest you complete, I believe they are 14 which should take about 20 minutes to complete.
By completing these tasks it will ensure that MetroOpinion matches you with the right surveys and it will give you a better chance of receiving more surveys.
Other than waiting for survey invitations to be emailed to you, you can sign in to your member's dashboard where you should see surveys waiting to be taken.
One thing I did notice was that there were over 30 surveys waiting for us so these should keep us going but we know that we won't qualify for them all.
We are not sure if the momentum of surveys sent to us will continue, only time will tell.
Paid Surveys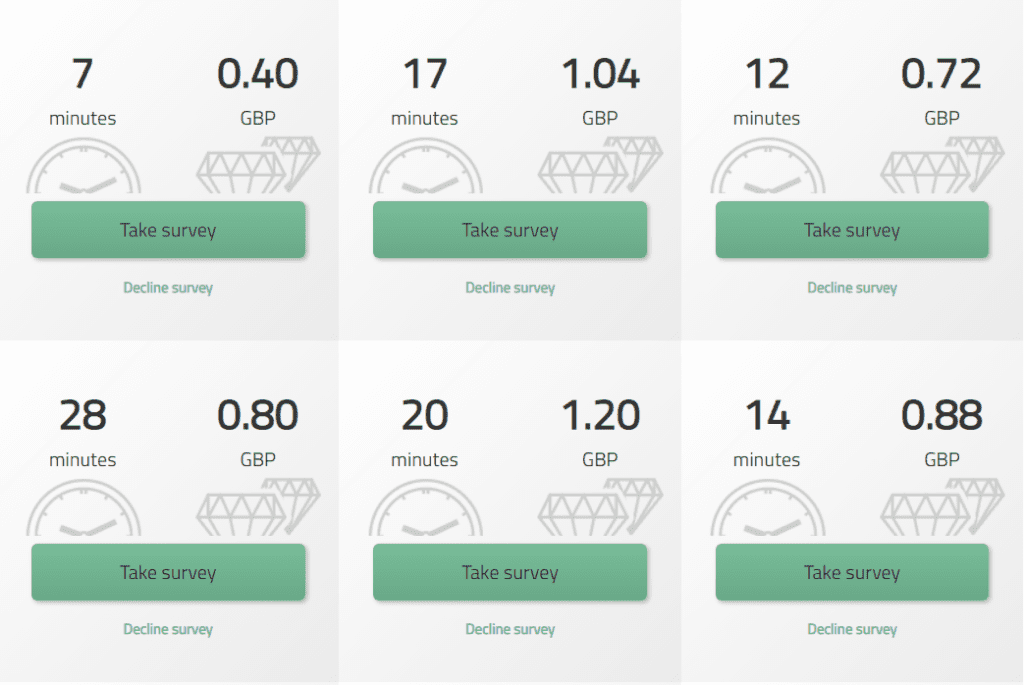 As we mentioned they were 30+ surveys waiting for us to take with various times and cash values.
What you will find here is there is no points system so what you see is what you get which is a good thing.
You will notice there are 2 options on each survey, "Take Survey" and "Decline Survey".
What we wouldn't suggest you do is decline any surveys as this could have an impact on the number of surveys sent out to you and just because we have 30+ surveys doesn't mean you will.
These will be based on your demographics!
It can be a little confusing when you start taking a survey because you are taken through a series of short surveys which is called a pre-qualification process to see if the survey is the right fit for you.
If you qualify then you will be redirected to the 3rd part survey provider who will go through a similar process.
Patience is what you need and they can frustrate the hell out of you too!
Remember to answer the surveys as truthful as possible because they do ask the same questions within the survey to cross-reference to see if you are paying attention and not trying to cheat.
Expect to complete around 20% of the surveys so if you take our example with 33 surveys, we would expect to complete around 6 surveys.
Remember, when you are taking the actual survey that the 3rd party company provides they can disqualify you without warning and sometimes this can happen after 20 or even 30 minutes.
That is when you start to question your sanity because this is when it gets very frustrating.
What we always suggest especially with dedicated survey sites is to join a few other sites to help you maintain some sort of earning momentum.
Like, Branded Surveys, Idle Empire or Swagbucks this way when the surveys aren't forthcoming with MetroOpinion you have others to occupy your time with.
Redeem your rewards
There are 3 ways to redeem your cash and this can differ from country to country.
The main method of payment is obviously PayPal and the minimum cashout threshold is $8 and will take between 1-4 business working days and there is a handling charge of 2%.
The other options are Amazon gift cards which can also take between 1-4 business working days and the minimum threshold for these is $10.
The third option is GCodes or virtual gift codes which are sent out to you via email and sent out to you within the day and these have a threshold also of $10.
---
How much can you make with MetroOpinion?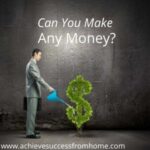 This is a hard question to answer as it will vary from country to country.
But our research tells us that you can expect to make anywhere from around $0.20 to $1.50 per survey with some surveys taking as long as 25 minutes.
Obviously, this is an average and you might receive invites to higher-paying surveys from time to time.
To gauge how much you could earn on a weekly and monthly basis it all depends on a constant supply of surveys which we know just doesn't happen.
If you can manage between $10-$15 a week then you are doing pretty well.
If you can manage this and more we'd love to hear from you so that our readers can get a better handle on this site.
At the end of the day how many surveys you receive will depend on your geographical location but like we mentioned earlier join several other similar sites to help maintain a reasonable amount of money.
Another thing to take into consideration is that you are going to have to dedicate a lot of free time to get the most out of these survey sites.
Companies like MetroOpinion know just how active you are on the site and may give precedence to ones who are active most.
Remember to complete your profile questionnaires to increase your chances of more surveys!
---
Who is MetroOpinion

 F

or?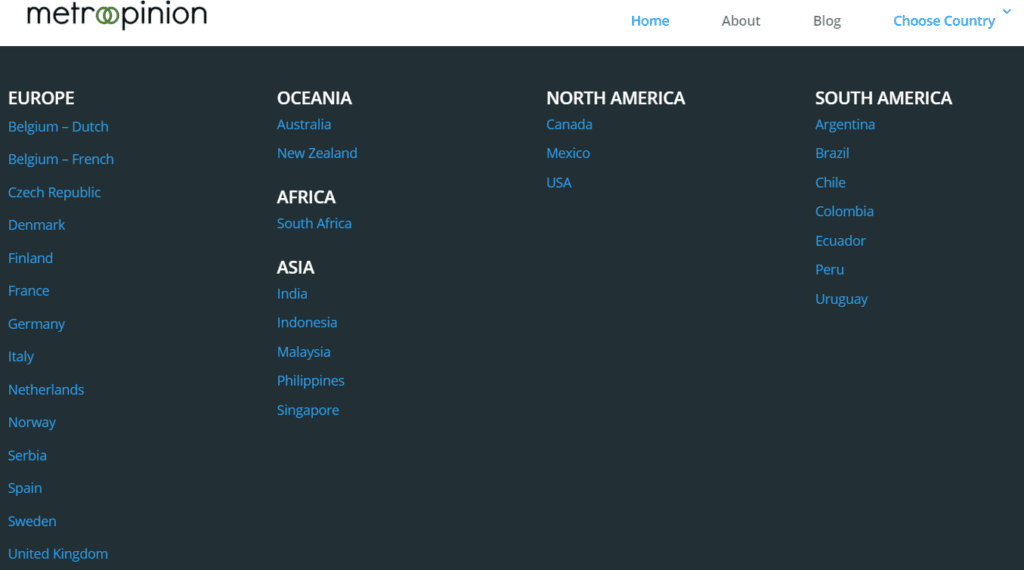 By checking the above image, if your country isn't on this list then you won't be able to join, but you might like to check out 2 other sites that are under the wing of Cint AB.
That is Points2Shop and  SurveyRewardz.
As you can see MetroOpinion pretty much covers a considerable number of countries.
---
Is MetroOpinion

a SCAM or is MetroOpinion LEGIT?
MetroOpinion is definitely not a scam as they come with some reputable backing in the way of Cint AB.
So does that make MetroOpinion a legit make money opportunity, well we think it does?
However, this might be a different case coming from a different country but everything throughout our research tells us you might like to give them a try.
That said, we are not a fan of paid surveys due to the amount of time that you have to dedicate to the site and for very little rewards, and therefore not something that we would recommend.
But if online surveys are what you enjoy doing then we think you should check out, Swagbucks, TimeBucks, or RewardXP 
These would be a good backup for if/when MetroOpinion stop sending you surveys.
However, if you are getting tired of earning peanuts.
Then why not do what we did and start an online business where you can start earning some real money. It's not that difficult you know!

---
What we liked about MetroOpinion
There are a few things going for MetroOpinion

 and through our research, we thought that the potential was there to at least earn some money.
There is a mobile app that Cint AB provides and is called Opinion App.
Whilst there are around 20,000 reviews on Google Play with a 4/5 rating there are still issues but we see this with all these apps.
Comms issues which are always going to happen with the number of people with mobiles all trying to access the same site.
The low cashout threshold is currently $8 for PayPal which is a good thing.
No points system and what you see is what you will get paid.
---
What we don't like about MetroOpinion
There were a few things that we didn't like about MetroOpinion which we have highlighted below.

Profiles questionnaires that you have to fill in can take maybe 30 minutes that you don't get paid for.
Low earning potential is a common thing amongst these paid survey sites and that's why we always recommend that you join several other similar sites to improve your earning potential.
Getting disqualified from qualified surveys is always an issue and can be really frustrating especially after spending 10 and sometimes 20 minutes, at the point that you think that you've completed the survey.
The percentage for completing a survey can be disheartening as well and this is after you have completed all the profile questionnaires.
Seeing 30+ surveys in your member's area doesn't necessarily mean that you will qualify for them all, and what we have found is to expect to complete around 20% of the surveys that you are invited to.
I know this is not great but this is a common thing that you will see in all these survey sites.
---
MetroOpinion Review

: Final Thoughts!
One thing that we don't like about online surveys is the amount of time that you have to spend on their sites for very little reward.
We know these sites can help people out a great deal but they are frustrating and will drive you mad.
Especially when you have spent 20-40 minutes completing a survey only to be told that you didn't qualify.
Lack of reviews isn't comforting as you can see by looking on Trustpilot and it doesn't paint a nice picture at all.
For sure you will earn some money but it won't be as much as you may think and the only way to earn really good money is to move away from online surveys…
We did and so can you…Check it out, what do you have to lose?

---
Feedback, Comments and Subscribe
Well guys we are at this part of the review where we wrap it all up.
Hope you enjoyed this MetroOpinion Review and if you did why not share amongst your friends.
If you have been or are a member of MetroOpinion then we'd love to hear about your experiences and it will help to better inform our readers.
Any questions no matter what just add them below and we'll get back to you.
Until next time, stay safe!