Welcome to the
CloutShout Review
Making money online is not as easy as you may think, but then again it all depends on what you mean by money.
A few bucks or some real life-changing money?
Well, CloutShout claim that you can earn between $20 and $40 an hour which is pretty good if this was in fact true.
If doing market research which entails filling in surveys is your idea of fun and in the process earn a bit of money then CloutShout could be the one.
Obviously, the reason why you are here trying to find out and it's great that you are doing your own research too.
This is the only way to save time and money but more importantly, the only way to find out legitimate make money opportunities.
However, I am not affiliated with CloutShout in any way, but what you will get is an unbiased review so you know where you stand.
So, how about we get straight into this review.
---
[Affiliate Disclosure: This post may contain affiliate links which means I may earn a small commission if you purchase anything through one of the links. However, this will not affect what you pay!]
---
Product: CloutShout
Founder: Unknown
Product Description: A GPT (get paid to) site.
Website: www.cloutshout.com
Price of product: Free
Recommended: No
Summary: For a GPT site that claims you can earn as much as $40 an hour I do think CloutShout is making some big claims here.
In fact, I will go as far as to say outrageous claims!
The most you can normally make from these sites are a few bucks a day.
However, what really annoys me with filling in questionnaires is that your private personal details are no longer private.
Ever heard of Data Harvesting?
You will find that your private information is passed around and end up in many lists.
Ever wondered why you receive phone calls from people you don't know or that you wake up to plenty of spam in your inbox?
Yes, you guessed it, CloutShout is making money off you by selling on your details.

---
If you are sick and tired of SCAMS, Pyramid schemes, MLMs, recruiting, having to purchase stocks, haggling family, friends and customers. Looking for a proven method of making money online, then check out my #1 recommendation. 
---
Internal Summary and Navigation
---
What is CloutShout about and who are the Founders?
CloutShout is a GPT or "Get-paid-to" site which basically means that you are paid to click on adverts, fill in surveys amongst other things.
These sites are notoriously bad in that they normally only ever pay out cents on the dollar.
But it would appear that  CloutShout is in a league of their own as they claim you can make as much as $40 an hour for doing nonsensical tasks.
According to the website, CloutShout started way back in February, 2015

Although when we checked the domain through the "Who.is" site this tells another story.
As you can see, according to Who.is the domain was registered in February 2020.
They even stated that they have even been mentioned in the Forbes magazine which straightaway I thought was a lie.

So I checked their site and guess what there was no mention of CloutShout anywhere at all on the Forbes website.
So straight off the bat, we have found 2 red flags and that took me only a few minutes.
There is even a leaders board on their website with some outrageous earning declarations.
"nbayoungboyfans", with total earnings of $76,631.00 and it cost him nothing at all.
Are you really going to be taken in by this crap?
What about the number of members as indicated below with 730,000

The actual site mentions that there are barely 13,000 members so where have the other 717,000 members gone?
Just think about it for a minute.
If the amount of money that they say they have paid and are paying out then this company would no longer be in businesses as they would have gone bust.
You might like to check out Swagbucks because when it comes to a GPT site they are as legit as they come, mind, you won't be earning anything like $20 an hour.
Who is the owner of CloutShout?
We couldn't find any mention at all anywhere of who is claiming to be the owner of CloutShout.
That alone should tell you not to get involved.
---
How does CloutShout

 W

ork?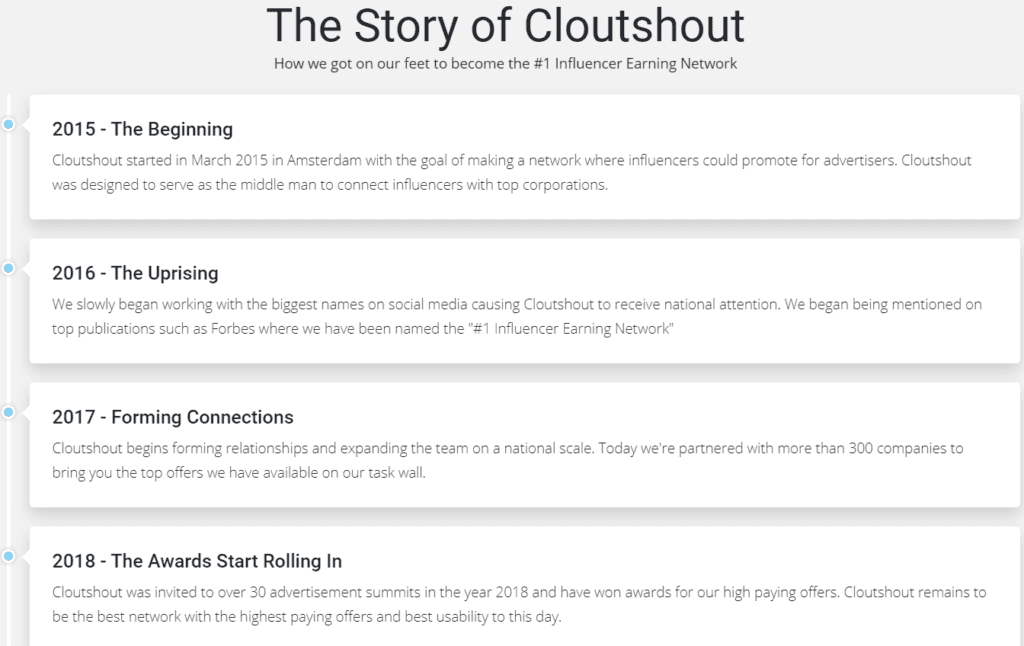 It couldn't be any easier if you are seriously interested in joining.
You just need to enter your basic information to create a membership.
Once created you can sign in and start by going to the "Task Wall".
Select the offer and start filling in the information that they ask for.
You can earn between $20 and $40 per hour, with some tasks paying out as much as $60 when completed.
With the Refer and Earn
You get $2 just when someone clicks on your affiliate link without signing up and $10 for anybody who signs up and becomes a member through your link.
They even claim that you actually make 20% from your referrals earnings too.
This could all add up to some serious money if it worked as instructed but all this BS is just to get you to sign up.
Remember, CloutShout actually make money off you when you start partaking in the offers.
However…
I actually joined CloutShout myself and within a few minutes, my earnings are currently at $135.00.
Now, it says that I have completed 2 tasks which I haven't because I came out before the end where they try and get you to commit to an offer.
Is this an error with the system or a glitch as some may say and would I be able to withdraw this amount? Only time will tell!
Here's another thing…
To complete a task you are supposed to commit to an offer, whether this is a paid or a FREE TRIAL offer.
Obviously, you will go for the FREE TRIAL and this could be for 7, 14 or 30 days.
The problem here is that you will have to remember to cancel the subscription otherwise you will be billed automatically.
Now tell me this…
If someone is making so much money like they say they are then imagine how many of these offers they have subscribed to. and if they forgot to cancel the subscription, could cost you a tidy sum.
---
CloutShout

Pricing 
CloutShout is 100% free to join.
But what you are going to find is that once you are progressing through the offers, to complete that task you have to subscribe to one of the offers.
These come with a trial period but now you are having to give your card details to complete the task.
Considering what you have witnessed in this review, is this something that you are prepared to do.
Even if this was legit what many will people will do is forget that you have to cancel before the trial period otherwise you will be billed.
As you can see, it might be FREE initially but could end up costing you dearly.
---
Can you make money with CloutShout?
I have just mentioned that I have earned $135.00 in a few minutes and that is without actually completing the task.
Is it a glitch in the system or just a way of keeping me on the platform to waste more time giving away my personal details?
If you look at the reviews on Trust Pilot then people are saying that they are actually making money.
Mind you, if people were actually making real money then I would expect there to be at least one review that brags about it.
---
Who is CloutShout

F

or?
I do not recommend CloutShout to anybody and the reasons should be clear by now.
In this day and age where scammers are in their droves stealing information for people like you and me please don't lay it on a plate for them.
At some point within the task, you will have to enter your card details and after what we have seen CloutShout is not a trustworthy site.
However, if sites like this do interest you then why not give Swagbucks a try as they are one of the most trusted GPT sites out there.
---
What I like about CloutShout
There is nothing I like about CloutShout.
---
What I don't like about CloutShout
As we come to the section that really shows you what is wrong with CloutShout and the problems that we found are just ludicrous.
You are always going to find something wrong with an opportunity but here the list just goes on and on.
In fact, we had to draw the line and say enough is enough!
Data Harvesting
Stealing personal information is big business today and that's exactly what companies like this are doing.
Be warned when you start getting mail, telephone call and spam in your inbox!
Unrealistic Expectations
Claims that you can earn between $20 and $40 just do not happen with any GPT
Fake Contact Information
Just check out just how sloppy these sites are.
If you are under 99, you are not allowed to use the CloutShout sites and features…
When I tried to send them a message the form didn't work.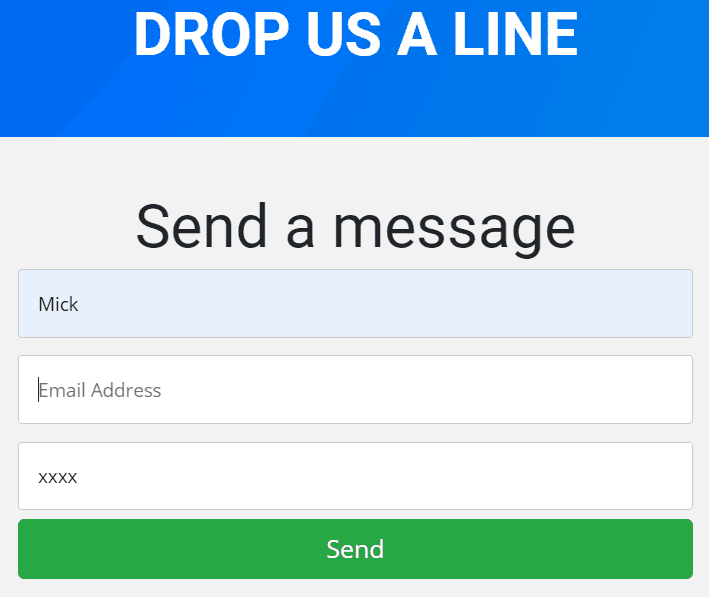 Fake Payments and Testimonials
We mentioned earlier that CloutShout according to the website came about in 2015 but we could not find any details to back this up.
What we did find is that the domain CloutShout.co was registered in February 2020 so how could these be real payments as they are dated 2019?

There are no video testimonials and yes, this could be just an oversight, but with all the issues we have found I inclined to believe otherwise.

Issues When Reaching Payment Threshold
After hours of answering questionnaires and reaching the payment threshold, you will be anxious to get paid.
What will more than likely happen is they will use any excuse they can to avoid paying then your account will be blocked but more than likely deleted.
---
Is CloutShout

a SCAM or LEGIT?
Hey Guys what do think?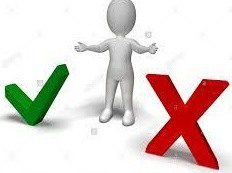 There are so many things wrong with this supposed make money opportunity that I just don't know where to start.
It takes a lot for me to come out and call anything a scam.
To be honest, when I saw the Trust Pilot review score I thought, well maybe this is could be a good way to make some money online.
But, very quickly the problems just started to mount up and the red flags are there for everyone to see.
Nobody is declaring income amounts and don't you find that strange?
All the same, even with all the information that you have through this review, I'm sure many will just ignore it and join anyway.
Everybody is always ranting about data protection and the number of scams that are out there and how you should be careful.
Well, with CloutShout you are readily giving away your private information for them to do whatever they want with it and one of those is to sell onto other scammers.
So yes, CloutShout is a scam!
---
CloutShout Review

: Final Thoughts!
The internet is full of make money online
opportunities but unfortunately, a massive percentage of those are just not worth your time.
CloutShout is one of those opportunities.
You might like to check out a review I have recently completed, about SquadHelp especially if you are a creative person.
However, you might be interested in learning a new skill like affiliate marketing.

---
Feedback, Comments and Subscribe
Well, Guys, hope I didn't burst your bubble, but maybe you are going to give it a go anyway.
I personally wouldn't but who am I, right?
However, if you did enjoy the CloutShout review then spread a little love and share it amongst your friends so that they are better informed.
Any questions at all, whether about CloutShout or anything in general, then please let me know in the comment section below and I will get back to you at my earliest convenience.
Until next time, stay safe.