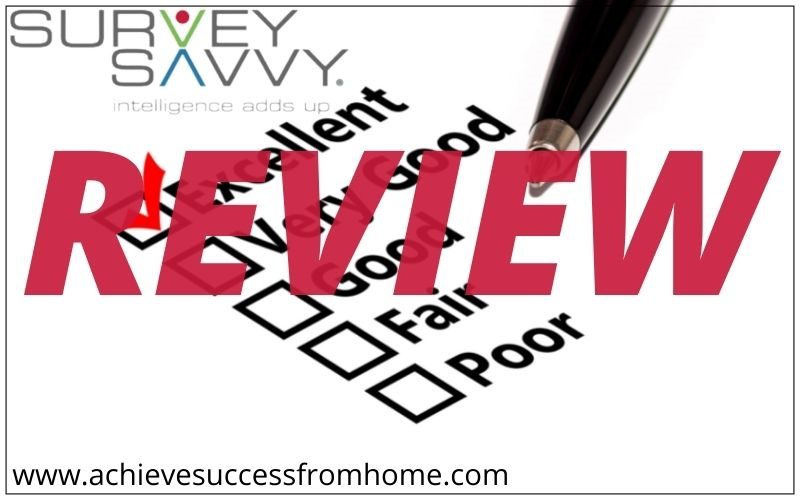 Hi, I'm Mick and welcome to the
SurveySavvy review
Online rewards and dedicated survey sites are ten a penny which makes it all the more difficult to find the right opportunity to devote your time to.
That's why we created this website to help people like you looking for legit ways to make money online.
So where does SurveySavvy fit into this plan?
The good thing is that you are here doing your own research which is so important to exclude the scams and find legit make money opportunities.
But, don't stop at this review because you need to look at several before you make a decision one way or the other.
Before we get into this review, we'd like to point out that we are not associated with SurveySavvy in any way.
But what we will promise you is a no-holds-barred thorough lowdown on Survey Savvy giving you all the facts, so that you can make an educated decision as to whether to move forward with SurveySavvy or not.
All will be revealed, so let's dive right in!
---
[Affiliate Disclosure: This post may contain affiliate links which means I may earn a small commission if you purchase anything through one of the links. However, this will not affect what you pay!]
---

Product: SurveySavvy
Founder: Luth Research
Product Description: Dedicate survey site
Website: www.surveysavvy.com
Price of product: Free to join
Recommended: No
Summary: Before you join a dedicated survey site like SurveySavvy you want to know that surveys are going to be plentiful.
After all, this is the main source of earning.
Through our research, we found that surveys were none existent for us coming from the UK even after waiting a full day.
So just how people from other countries other than the US are going to make any money is beyond us.
This is a long-standing member of SurveySavvy and coming from the US as well.
Reading several of the reviews associated with SurveySavvy and we were amazed to see people praising this site as a great way to earn money.
Maybe coming from the US but why say that SurveySavvy is available in other countries when in fact surveys are hard to come by and therefore would be a complete waste of your time?
Had enough of GPT and dedicated survey sites and want to earn some real money then…

---
If you are sick and tired of SCAMS, Pyramid schemes, MLMs, recruiting, having to purchase stocks, haggling family, friends and customers. Looking for a proven method of making money online, then check out my #1 recommendation. 
---
Internal Summary and Navigation
---
What is SurveySavvy about and who are the Founders?

SurveySavvy is a dedicated survey site based in California and been around since October 1999 and for a dedicated survey site that is pretty impressive.
Having said that I wouldn't rush out to become a member just yet, because not all is what it may seem.
They claim that SurveySavvy is available to most countries but we found out that unless you come from the US, you will struggle for surveys.
In fact, we signed up over 24 hours ago now from the UK and haven't had a whisper.
They are still living in the dark ages by using checks as the main method of payment which can take several weeks to process and in some cases months.
Those checks are made out in dollars and what about people in countries other than the US?
They are going to incur charges for the currency exchange as well.
So who is responsible for SurveySavvy?
SurveySavvy is a long-standing survey site that belongs to the parent company Luth Research which was founded in 1977 by Roseanne Luth.
Roseanne completed her degree in marketing at the University of San Diego and Luth Research is the only company she has been associated with other than SurveySavvy.
---
How does SurveySavvy Make Money?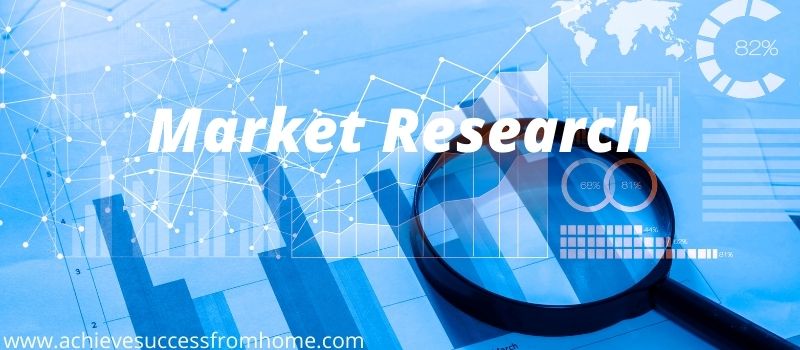 This all operates under the guise of
affiliate marketing
where SurveySavvy's job is to connect people like you and me to 3rd party
market research
companies.
For doing this and providing the survey taker completes the survey then SurveySavvy is paid a commission, which is shared amongst their members responsible for completing the survey.
A good example of affiliate marketing would be this website you are currently on.
---
How does SurveySavvy

W

ork?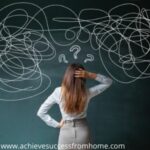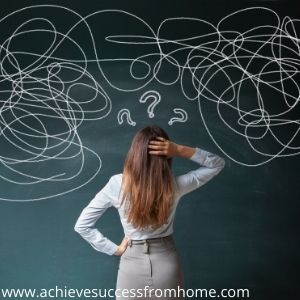 First, you have to sign up and become a member of SurveySavvy which is 100% free.
Once you have entered some personal information and clicked the enter button an email will be sent to your inbox to activate your account.
This information is used to ensure that the right surveys are sent out to you which will be done through email.
There are a few ways that you can earn with SurveySavvy…
Paid surveys
Surfing the net
Competitions
Referring others
Paid Surveys 
If there are any surveys allocated to your account you can find them in your member's dashboard but normally you receive an email with an invitation.
Of course, how many surveys are allocated to you is based on a few parameters but unless you are resident in the US then you will be waiting a long time.
When you are allocated a survey then you will have to go through some pre-qualification questions before getting redirected to the survey.
I know, it seems a pointless exercise when you have already given SurveySavvy your personal details but this is the norm with all survey sites.
Work on the basis that you are not going to qualify for most of the surveys that are allocated to you and this is somewhere in the 80% region.
Meaning that if you were allocated 100 surveys, 80 of them you would not qualify for.
You can normally find surveys between $0.50 – $7 with some in the $15-$20 range but these are pretty rare, expect to earn around $2 a survey.
With some taking as long as 60 minutes.
A piece of advice would be to avoid the longer surveys if you can because you don't want to be doing a survey and spending 30 or 60 minutes only to be disqualified, and this happens quite often.
Just because you have passed the pre-qualification questions and given the survey to do, don't expect everything to be plain sailing.
Surfing the net
Yes, you can earn by surfing the internet when you install their SavvyConnect app.
For installing this app there are other perks, like special surveys and expedited payments meaning you will get paid in 7 weeks instead of 8.
You can use SavvyConnect for shopping and other forms of entertainment and even get cashback.
Competitions
SurveySavvy often enters its members into competitions where there is the chance that you could strike it lucky and win yourself a few dollars.
Referring others to join SurveySavvy
Every member has their own unique affiliate link which can be used to refer others into joining and becoming a SurveySavvy member.
Now, how this normally works, is that you share your affiliate link in places like social media and once someone signs up through your link you are paid commissions on their earnings.
Existing members usually introduce their family and friends but I would be careful there because if the site is crap your friends and family will let you know about it.
Once a referral becomes a member and starts earning you are paid a commission and usually for life, however, there is no mention of how much this commission is.

All that we could find is that this is one of the most innovative referral programs around but just what that means is anybody's guess.
How you get paid
Unfortunately, SurveySavvy does not use a payment method like PayPal.
SurveySavvy does not use a points system like most GPT and dedicated survey sites do, so what you see is what you get which is a good thing.
The minimum payment threshold is $1 and as soon as you request payment SurveySavvy will pay you by way of check and in dollars.
The whole payment process can take weeks and remember this is in dollars and therefore if you are non-US then there will be currency exchange rates to consider along with charges.
---
How much can you make with SurveySavvy?
Ok, you are never going to earn enough to replace a full-time job or to live a lavish lifestyle, that just isn't going to happen.
As long as you know this and that you are only going to earn at best $50-$100 a month then you'll be ok.
Let me tell you this, to earn that amount is going to take a lot of dedication and time on your part.
I am told that to increase the number of surveys you receive that you should be installing their SavvyConnect app and there are added benefits too.
Apparently, you can install this app on several devices and for each device, it is installed on, SurveySavvy will pay you $5 a month.
There is a catch and only US residents can use this app and get paid for it.
Now I would take that claim with a pinch of salt and I would be careful with this app because many people are having issues which you can read about here.
Overall the earning is pretty poor and there are better alternatives which you might like to check out.
Such as Swagbucks, Idle Empire or Freeskins however, these are still not going to make you rich but at least they are reliable.
To do that, you have to move away from these sites and use that time to good use by learning a better way.
---
Who is SurveySavvy

 F

or?
Many reviews are stating that the good thing about SurveySavvy is that it is available globally.
That might be the case but if you do not come from the US better get ready to sit around waiting for surveys.
SurveySavvy also gives advice that if your country is not on the list of countries, to get in touch with them I guess to add to the list.
Whilst you are going to struggle to find surveys if you are not resident in the US, it is ok to spread the word and refer others to join? I don't think so!
---
What we liked about SurveySavvy
For a company that has been around for over 2 decades, we were expecting a lot more but SurveySavvy just doesn't deliver.

Very low cashout threshold, which is currently $1
Has a mobile app, which is a good thing and will allow you to partake in surveys when you are out and about.
---
What we don't like about SurveySavvy
We found more things that we didn't like

about SurveySavvy but that is primarily down to us not coming from the US.
The only method of payment is by check which they will send out to you once you reach the minimum threshold and request payment.
However, it is going to take several weeks to process the payment not to mention how long it will take for the check to clear.
According to the website then members coming from other countries can only be paid in dollars too which means there will be a currency exchange rate to consider.
No PayPal tells us that SurveySavvy is out of touch with current trends and won't be acceptable to many people.
You won't qualify for most surveys, but that is no reflection on SurveySavvy it is just the norm amongst survey and GPT sites.
Very low earning potential, which you just can't get away from and if you are happy with earning a few bucks here and there then that's ok.

Website information was missing vital details and if it couldn't be found within the FAQ then you'd be waiting for an answer from support which is not forthcoming.
Support is not very responsive and took us 2 days before we received a reply.
Total lack of surveys for people who are not resident in the US and can't understand why they claim the site is for most countries.
We come from the UK and have been waiting for a full day and still, we have not received any surveys.
---
Is SurveySavvy

a SCAM or LEGIT?
Obviously for a company that has been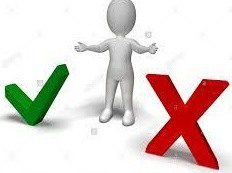 operating for over two decades then this is a clear indication that things were good especially when you read some of the reviews from long-standing members.
However, and it does appear to be recent that the company has gone downhill somewhat.
I hate the fact that they are using checks as their method of payment, I mean who uses them nowadays?
I see this as a deliberate way to delay payment to their members which is as clear as it gets.
That way whilst the money is in their account they can make interest on it!
It's ok to have a mobile app available to keep you busy doing surveys but not a quicker method of paying their members?
I don't know about you but that just doesn't sit right with me and besides the checks are all made out in dollars which is not acceptable in non-US countries.
Ok, so SurveySavvy may not be a scam but it comes very close especially when you read some of the reviews on Trustpilot and SurveyPolice.
That said, SurveySavvy wouldn't be a business that we would recommend either.
We feel that the amount of time and effort is not rewarded as it should be and there are much better opportunities out there.
---
SurveySavvy Review

: Final Thoughts!
SurveySavvy may have been a good site
at some point to make a few bucks here and there but times change and things move on.
A major step forward would be to upgrade their method of payment to bring it in line with common practices.
Trying to earn some money through these sites might be simple but they are actually difficult for the amount of time and effort you have to put in.
The rewards are absolutely ridiculous and just think what you could achieve if only you diverted that time into a way that could make a massive impact on your life.

---
Feedback, Comments and Subscribe
Ok, guys, we are at the point of the review where we hope that we have delivered and that we answered most of your questions.
If you enjoyed the review then why not show a little love and spread the word?
Any questions, don't forget to add them in the section below and we'll get back to you.
Until next time, stay safe.