Absolutely not but before you can make a decision yourself you need to know a few things about Q Sciences first.
The chances are that someone approached you, like a friend or a family member.
Or maybe it was their marketing campaigns on social media that you have seen which has sparked an interest and you want to know more.
Before we get started we'd just like to mention that we are not getting paid for this Q Sciences review.
However, what we do promise you is an honest, unbiased account of what this company is all about even any dirt that we can find.
But what we will tell you straight off the bat, is that Q Sciences is definitely not a scam but a legit business.
That doesn't mean you should get out your credit card just yet, not before you have read this entire review.
In the next few minutes, you will have enough information at your disposal to make up your mind whether to pursue this further so relax and enjoy.
---
[Affiliate Disclosure: This Q Sciences review has been thoroughly researched from information and testimonials that are in the public domain. This post may contain affiliate links which means we may earn a small commission, however, this won't affect what you pay!]
---
Product: Q Sciences
Founder: Daren Hogge, Marc Wilson and Jimmy Kossert
Website: www.qsciences.com
Product Description: Health and Wellness MLM
Cost to join: $10/year as a preferred customer, $39/year as an IBO
Best For: Experienced network marketer and people willing to work hard and learn how to recruit effectively.
Recommended: Not for complete beginners
Summary: The health and wellness industry is a multi-trillion dollar industry that continues to expand at such a rapid rate.
We can see this by the vast number of MLMs that are occupying that space and trying to take advantage.
The problem we have here is that they are all telling you that their products are the best.
They even offer you a way of making some money and that may be why you are here and interested in Q Sciences.
Could it be the fact that one of your favourite NFL quarterbacks is the current owner?
Q Sciences Review – Table Of Contents
What is Q Sciences About?
Q Sciences or Quintessential Biosciences whichever you prefer is a direct selling company.
That manufactures and sells nutritional health products in the health and wellness industry.
They help and support weight management, sleep, digestive system, muscle relief, training and even have products for your pets too.
Operating in over 23 countries across 4 continents.
They are a multi-level marketing company that was founded in 2012 and for anybody who doesn't know what an MLM is you can find out here.
If it's a home-based business opportunity that you are interested in then you will need to read on further.
Who Are The Founders of Q Sciences?
The actual founders of Q Sciences are down to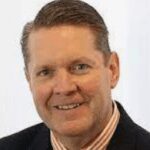 Daren Hogge and Marc Wilson and Jimmy Kossert.
Although there is no mention of Daren or Jimmy on their website.
Hogge has around 34 years of experience in the direct selling industry and has been very successful in what he has accomplished over the years.
One thing is clear, Daren Hogge sort of likes to get in there and do what's required then sneak back out and leave the reigns to others.
He has done this with many businesses over the years and supposedly was brought out of retirement for the Q Sciences venture.
As the story goes Daren Hogge was approached by Anthony Stephan who was and still is the CEO and founder of Truehope Nutrition.
A Canadian company that wanted to get into the US market with a product they called EMPowerplus™ Q96 but wasn't sure how.
It was Hogge's interest in this product that had at the time already been on the market for 17 years.
One thing that Anthony Stephan and Daren Hogge didn't agree on was the MLM business model which Daren obviously did.
It was after Stephan got to know Hogge and the direct selling industry more.
That a deal was struck and Hogge was given exclusive rights to market the product through the direct sales channels.
In December 2021 Q Sciences was born and they were selling EMPowerplus™ Q96 at the time with no website and no compensation plan.
Marc Wilson is an ex NFL quarterback who played from 1980 to 1990 and retired at the age of 32.
After a short spell of retirement, he ventured into Real Estate and for 30 years enjoyed success.
He also has an investment firm, commercial property management, a brokerage business and a private equity firm.
However, due to his understanding of the importance of a person's physical and mental health.
Decided to venture into the nutritional products industry.
Is Q Sciences a Pyramid Scheme?
It is no surprise that multi-level marketing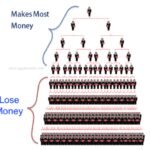 businesses are tagged as pyramid schemes, after all, they do operate under a pyramid structure.
But so are ordinary businesses.
People label MLM businesses basically because they do not know exactly what a pyramid scheme is.
The actual business model itself is legit but it is how some companies operate that opens them up to questions.
With Q Sciences, the products are legit and many people are also known as preferred customers can sell the products and make money.
Without having to recruit people.
It can become a questionable subject when a person starts to recruit other people.
In this case, Q Sciences Independent Business Ambassadors get paid when their team make sales and not directly from recruitment.
Just for clarity on what a Pyramid Scheme is…
When a person gets paid for recruiting with no involvement of a product or service.
Sometimes these companies operate using a product or service, however, they don't have any real intrinsic value.
In other words, they have no value to anyone.
They are just there to hide the fact that they are operating illegally and these companies do get away with it because there are so many of them.
In most countries this type of behaviour is illegal and some go to prison for many years.
The  Federal Trade Commission has compiled a report on the way MLMs operate which you can read about here.
Why aren't these MLMs getting closed down?
There are so many MLMs that operate as a pyramid scheme and because there are so many it takes time for the FTC to get their act together.
After all, they only have a limited resource of people to investigate and by the time they get around to doing anything about it.
The company under investigation usually closes down and reopens as some other company probably doing the same thing but using a different name.
You might like to check out this short video…
Q Sciences Products Line
The most important factor when researching a company is whether the products are as good as they say they are and can I be 100% confident in them.
The products are key to any success you may have with Q Sciences and confidence will show through.
When approaching prospective customers or people looking to take a punt on this business opportunity.
Whatever you do, don't believe what you are been told because, in the end, they are trying to recruit you into their team.
Do what you are doing here, research and don't stop here either, extend your research beyond this site.
Become a preferred customer and try the products yourself first.
The products can be found in the categories below…
Nutritionals
Skincare
CBD oil
Kids
Fitness and Weight Loss
Energy
Oral Sprays
Let's take a look at the 4 best selling products at Q Sciences…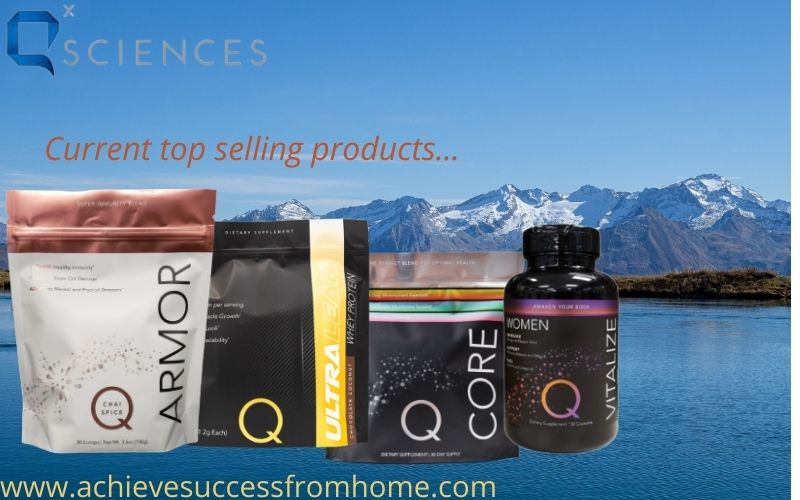 Fuels your body with the all-important vitamins and minerals and helps to support your microvascular and digestive health.
Helps to reduce inflammation and is a compelling antioxidant and also supports the immune system.
Customer – $160.00
Preferred customer – $135.00
Q Sciences IBO – $135.00
Amor supports the immune system that includes adaptogens which are rare types of mushrooms that through studies.
Are known to be able to adjust physical, chemical and biological stress and thought to help stimulate and return the body to a balanced state.
Customer – $75.00
Preferred customer – $62.50
Q Sciences IBO – $62.50
Q Sciences Q Vitalize Women
Q Vitalize for women helps to rejuvenate the body's internal sensors so that the who body works in harmony.
Helps to increase energy levels, muscle tone, mood, and stamina with the inclusion of adaptogenic herbs to support estrogen levels.
Customer – $65.00
Preferred customer – $54.95
Q Sciences IBO – $54.95
A powerful whey protein formula that helps to support muscle growth and recovery from exercise.
This is the product for athletes who need help in recovery after extensive training.
This product comes in 3 flavours, vanilla, chocolate, and mocha malt
Customer – $60.00
Preferred customer – $45.00
Q Sciences IBO – $45.00
As a preferred customer or Q Sciences Independent Business Ambassador, you have access to packs that are heavily discounted.
For further details about all the products head over to Q Sciences website here.
There are many other companies offering similar products that might interest you here…
Q Sciences Business Opportunity – What You Need To Know
If you are here then we can assume that you are interested in the home-based business opportunity then this is the section for you.
How Much Does it Cost to Join Q Sciences?
You can join as a prefered customer which will cost you $10 for the year which means you can take advantage of the big discounts.
Otherwise, it will cost you $39.95 to become a Q Sciences Independent Business Owner.
There is a range of Q Sciences packs that you can purchase which are between $135 and $500.
What you get as a Q Sciences IBO is…
The ARQ App to track your business
Back office
Your own professional website
Business documentation
Help from mentors
How to Make Money With Q Sciences
You have 2 main ways to make money with Q Sciences
Buy the products yourself and sell them to family and friends
Build a team and make commissions from the team's sales
There are additional ways that you can make money which is through the compensation plan which we are covering in the next section.
Q Sciences Compensation Plan
The compensation plan is how you would be getting paid if you became a Q Sciences IBO.
What we often find with these compensation plans is that they are normally complex and difficult to understand and this one is no different.
For further details about the entire compensation plan, you can read about it here or watch the short video below.
Are Q Sciences IBO's Actually Making Money?
Unfortunately, there is no income disclosure on the Q Sciences website so we are at a loss to discuss this section.
What we do know though is that the top 1% is where all the real money goes with around 97% that do not earn enough to replace their current job.
It even gets worse with between 50 and 65 per cent who do not even reach the year mark.
The Federal Trade Commission explains it in more detail and can be found on their website here.
Is Q Sciences a SCAM?
There is no real evidence to suggest that Q Sciences is a scam even though we can see quite a few complaints suggesting otherwise.
They are a legitimate business selling legit products which people seem to love.
However, that doesn't mean that we would recommend this as a business to venture into.
There are much better business opportunities that are much more flexible with far less risk and that cost a lot less money.
Q Sciences PROS and CONS
There is not a great deal that we liked about Q Sciences but you may think differently about it.
PROS
Interest Seems To Be On The Up:
Since Q Sciences came onto the scene interest in the company has not been that great but since 2020 it is on the up.
I guess this may well be down to the lockdowns with the pandemic.
CONS
The health and wellness industry is swamped with multi-level marketing businesses promoting the same or very similar over-priced products.
We can see no other reason for interest in these MLMs other than the business opportunity that they all have on offer.
Really, these businesses are extremely difficult to make any real money unless you have a large following which the ones at the top of the pile do.
It is an MLM after all and we don't mean that in a bad way, but we have reviewed hundreds of these businesses and the figures are always the same.
The top 1% where all the money is with between 97 and 99 per cent that don't earn enough to replace a full-time job.
The FDA did a survey across the MLM business model and you can read about it here.
It is hard enough to find out just how many people are actually earning an income but that becomes more difficult with no income disclosure present.
Not Accreditated At The Better Business Bureau:
One thing to look for when researching a business is whether they are registered on sites like BBB.
This shows you how much the business is dedicated to operating in the right manner.
Q Sciences is not accredited which is not a good sign and you can also have a number of unhappy past members making complaints.
Bad Practices By The Distributors:
We see this all the time where distributors or in this case Q Sciences Independent Business Owners will try all sorts of tricks.
Just to get some to join up and become part of their team.
We have seen several but one that springs to mind is a person who convinced people that their supplements could treat any mental illness.
You can read about it here but I guess you shouldn't blame Q Sciences or should you, after all, where does the buck stop?
Q Sciences Review – Final Thoughts!
Ok, if you are here then I must thank you for being patient but there is really nothing more we can say about Q Science.
The company sounds like a good business and whilst the products do look ok they are expensive and can be found for a fraction of the price.
If you are here because you were approached by one of the Q Sciences Independent Business Owners.
Then you will have been told about how good the business is and how much money you can earn.
You might even have noticed the desperation in their approach, that's because to make any real money they need you on their team.
MLMs are notoriously difficult and you might make some money but nowhere near enough to replace a full-time job.
We have tried MLMs in the past and made diddly squats and wasted a lot of time trying to make headway.
We did however find a way to make a good living and if you are interested then please read on as we'd love to share it with you.
How we Make Passive Income Online?
After a few years of going down the multi-level marketing route, we realized that we were missing something.
Incidentally, we didn't make any money if you are interested!
We found that another business model had been staring us in the face which we didn't consider at the time but better late than never.
Affiliate marketing we found to be a much better business model and a way to really create passive income streams.
Something that everybody would love to achieve, where the business runs 24/7 with very little intervention.
Where you don't even have to pay for marketing costs, not like with an MLM.
The benefits far outweigh an MLM's…
Promote any product or service you like
No business conventions to attend
No pressure to maintain your ranking status
No pestering from a sponsor
Extremely cost-effective to start and run
No advertising costs
This business is yours and something you could pass on
No order management to handle
All you have to do is basically connect the customer with the merchant and your job is done. They make a purchase and you get paid.
If you want to know where you can learn all this, it's provided by Wealthy Affiliate.
Who is responsible for thousands of 5 and 6 figure monthly earners.
Don't worry we are not trying to sell you anything as it's free to look with no credit card details and no commitment, so what have you got to lose?
If this is not for you then just call it a day but you won't know unless you try.

Feedback, Comments and Subscribe
If you are here then we have to thank you for your patience and hope that you found some benefit from this Q Sciences review.
Anything to add just drop us a line below.
Until next time, stay safe