Welcome to this
Affiliate Shortcut Review
.
Another DFY (Done for you) system that claims to have a unique way of making money online by tapping into expired domain names.
That is businesses that are no longer active, in other words, dead in the water.
I'm sure you have come across many Affiliate Shortcut reviews from affiliates trying to sell you this product in the hopes of making a commission on the sale, therefore their reviews aren't going to be objective.
However, as I am not associated with this product in any way, and won't be trying to sell you this, but what you will be getting is an unbiased review so that you can decide on your own merits whether to try this product or not.
So, without further ado, let's get right into it.
---
[Affiliate Disclosure: This post may contain affiliate links which means I may earn a small commission if you purchase anything through one of the links. However, this will not affect what you pay!]
---
Product: Affiliate Shortcut
Founder: Jamie Lewis
Product Description: How to make money by capitalizing on purchasing domains that have expired.
Price of product: $34.14, 17.00, $10.00, $1 – plus upsells.
Best For: Newbies looking for alternative ways of making money online without any previous knowledge.
Recommended: No
Summary: I'm sure many paid for this product when it first hit the market which is the time that this idea might have worked.
---
If you are sick and tired of SCAMS, Pyramid schemes, MLMs, recruiting, having to purchase stocks, haggling family, friends and customers. Looking for a proven method of making money online, then check out my #1 recommendation. 
---
Internal Summary and Navigation
---
What is Affiliate Shortcut about and who are the founders?

Affiliate Shortcut is just one of the many products that Jamie Lewis has brought to the market, which once again claims you don't need any previous experience at all for this to work.
The product finds expired domains for you that match your niche and that still have traffic attached.
In other words, people who were already coming to this domain before the domain expired.
Currently selling for $31.14, but you can get it for $1 if you play about with the purchasing process on the sales page, through WarriorPlus which comes with a 30-day money-back guarantee.
Just who is Jamie Lewis?
Jamie Lewis is a very flamboyant marketer I'm sure you'll agree with the rapping video out on the streets.
He has a style on video that many would warm to and such a likeable person.
He is always bringing out new products and if you look on WarriorPlus there are 9 products in 2020 alone I could find under his name, but there are many more under pseudonyms
It can take months even years to come up and develop a great product but Jamie can run these off like there's no tomorrow.
---
Who is Affiliate Shortcut for?
For only a few bucks then it could be for anyone to take a look at, especially experienced marketers.
If I was going to take a look at this product myself, then it would have been right at the launch date, as that is the best chance of finding an expired domain that could be profitable and one that fitted into your marketing plans.
Mind you for $10 or even $1 it might be worth trying to see if this idea actually worked.
However, the most likely person who would be interested in this product is the newbie looking for ways to make a little extra cash with very little or no knowledge at all regarding internet marketing.
---
How does Affiliate Shortcut work
Ok, if you can imagine a website selling cameras as been going for a number of years and as had a certain amount of success, maybe a lot of success and the website owner decided to call it a day for whatever reason.
Retirement or just wanting to try something else.
Don't confuse a website and the domain as one because they are 2 entities.
What we are looking at is the domain which is what the website is called and what connects you to the internet.
The software front-end allows you to add your interest, in this case, camera into the search bar and instantly you will have results of expired domains with the word camera in the name displayed.
You will be able to see a few important values such as…
Appraised value
Broad search
Exact search
Based on the 3 above figures determines whether this domain can be used or not. Then you need to…
Jamie talks about the domain being as little as $10, and whilst you might find some domains at that price, it is highly unlikely you are going to pick up a domain with the level of history that you are looking for at that price.
 Connect your affiliate link so that it can use the traffic
This could be your website or Amazon, jvzoo, ClickBank…
Sounds simple right?
I suppose it has possibilities but there will be a lot to do to actually get this to work.
There are around 6 hours of video training done by Jamie himself so does that sound like this is a simple process that doesn't require experience?
---
Affiliate Shortcut prices and features 
I have never been happy with the way vendors sell their products through their sales page because in many cases, depending on what you do inside those sales pages determines what price you pay.
Unfair yes it is because many don't know about this, for example, I managed to get the price down from $34.14, $27, $17, $10 to $1 for 7 days.
All I did was select the product I was paying for then cancelled the purchase and was met with additional discounts. Do this a few times and the price can drop considerably.
So, with a little patience, you can get this product for $1.
What you get with Affiliate Shortcut
You get the front-end application
There are around 1000 expired domains added to a database on a daily basis with them only been active in the application for 5 days.
You would have to be quick because most of the better domains will have been picked up by other affiliates.
Just type in your interest or niche and let the program return all the expired domains with that search criterion for you to analyse.
Domain names:
Appraised value:
Broad searches/month:
Exact searches/month:
Released date:
Actions -Register the domain & SEO Report
From here you can purchase and register the domain.
Tutorials
There's a bunch of video tutorials that come with Affiliate Shortcut, around 6 hours worth to be more precise covering a few topics beyond the scope of the Affiliate Shortcut program.
Affiliate Shortcut Introduction
Expired Domain Philosophy
Affiliate Shortcut Walk Through
Ultimate Shortcut  Tutorial
Business Models
Newcomers Tutorials
Part 1 of 4 Traffic Tutorial
Part 2 of 4 Traffic Tutorial
Part 3 of 4 Traffic Tutorial
Part 4 of 4 Traffic Tutorial
How to Sign Up to Amazon Associates
Warrior Plus Wallet Tutorials
Demo of Profit Injector
Bonus Philosophy
Trends Calculator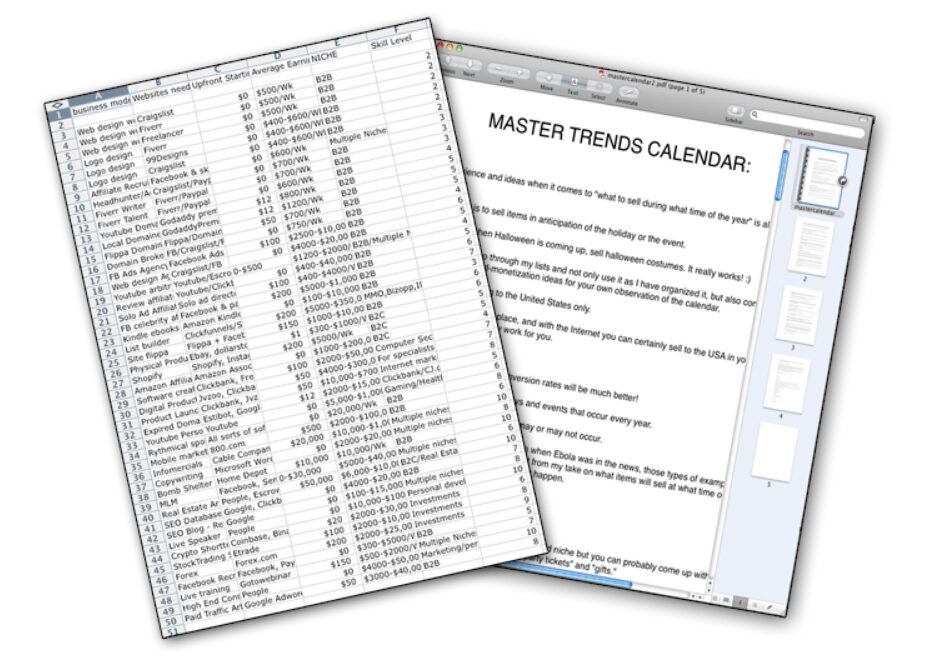 The trends calendar could be a worthy addition which basically shows you how to take advantage of the seasonal activity.
For instance, Halloween could be coming up and you could purchase an expired domain in preparation for this period.
Live Training by Jamie Lewis
Take it from me, these live trainings are never live.
Upsells
Like all Jamies products they are always a bunch of upsells which in many cases have nothing to do with the product you are purchasing.
Don't be fooled into purchasing any as they are not required.
With Affiliate Shortcut there are 6 in total at various prices from the low teens up to around $900.
---
What I like about Affiliate Shortcut
I just don't like the idea of DFY systems because most of the time they just don't work.
There's a 30-day money-back guarantee
It actually makes giving this a product a try, knowing that you can get your money back.
You can get Affiliate Shortcut for $1 for 7 days which should be enough time to see if this works or not.
Remember to cancel the membership before the 7 days expires otherwise who knows what will be deducted from your account.
No previous experience required.
If there was no experience required then why are there 6 hours of video training?
The application is easy to use
Yes, it is easy, just enter your interest/niche and hey presto your expired domains are there listed.
---
What I don't like about Affiliate Shortcut
Purchasing expired domains could be a problem
What normally happens with something like this is that restrictions are put in place, so what you might find is what might have worked then may not work now.
Google is always making changes and this could affect what you are trying to achieve.
There is no business
All very well if this actually did work and the owner or someone decided to close this system down, where does that leave you?
Expensive Upsells
Domains too expensive
According to the Sales Page, you'll be able to pick up these expired domains for between $2 and $10, which I find highly unlikely, especially the ones that idd do well in the past.
---
Is Affiliate Shortcut Legit or a SCAM?
No, Affiliate Shortcut is not a scam but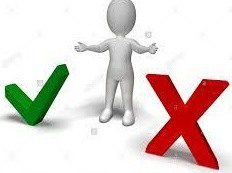 this is certainly not the kind of product that I would recommend to you anyway.
In general, you won't learn anything about affiliate marketing except how to get this to work and with around 6 hours of videos to stream through, tells me there is a lot more to this than what Jamie describes in the initial video.
However, for $1 there really is nothing to lose, especially with the 30-day money-back guarantee if indeed that did work.
---
Affiliate Shortcut: Red Flags to Watch Out For
With a little research on your behalf,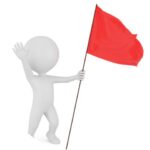 you are always going to find a few red flags.
On the Sales Page, it states "There are "Profit Properties" still available, which says to me, "get on board quickly before you miss out".
Something to bear in mind is the money-back guarantee that comes with the product.
What you might find is that if/when you decide to ask for your money back you may well be ignored so that your claim goes beyond the time period so they don't have to pay you back.
This happened to me once and it took me several months to get a refund.
---
Affiliate Shortcut Review: Final Thoughts!
Overall, the product could have had possibilities but that would have been when the product hit the market, not now!
Buying expired domains are not something new so bear that in mind if you did decide to give this a try, people have and are purchasing expired domains all the time, so this product might well have missed the boat.
There are no short cuts if you want to learn how affiliate marketing works, it has to be done right and with the right training.
---
Feedback, Comments and Subscribe
Hope you enjoyed the review and are now in a  better position than you were a few minutes ago before you read this Affiliate Shortcut review.
If you did enjoy this review then why not share amongst your friends in social media.
Maybe you have purchased this product in the past or using it now, in which case I'd love to hear about your experience.
Until next time, stay safe.