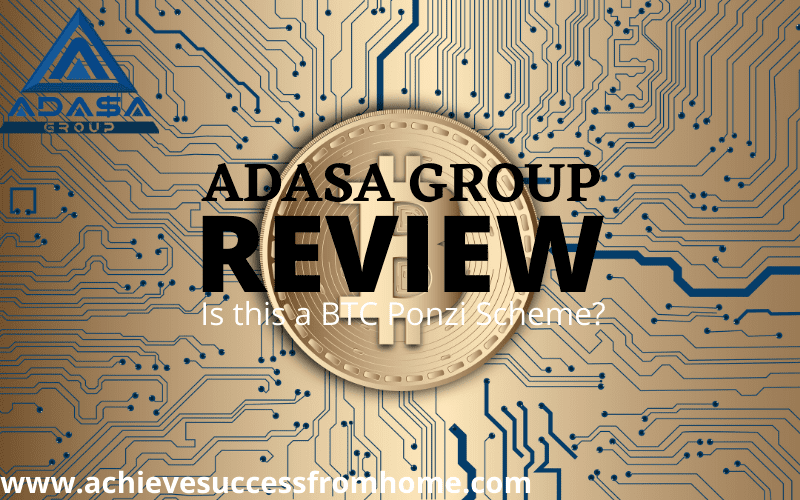 Welcome to this
Adasa Group Review
.
Here we have yet another multi-level-marketing business trying to muscle in on the cryptocurrency industry.
Maybe you have been approached by an Adasa Group affiliate or that you just came across their marketing campaigns on social media and you are looking for some real information as to whether it's an opportunity worth considering.
Whatever the reason I would like to welcome you to this Adasa Group Review and in the next few minutes, we should be able to answer all of your questions.
We, however, would like to point out that we are not associated in any way with the Adasa Group and therefore you will not find us trying to pitch or sell you anything.
So let's get right into it and see what you think.
---
[Affiliate Disclosure: This post may contain affiliate links which means I may earn a small commission if you purchase anything through one of the links. However, this will not affect what you pay!]
---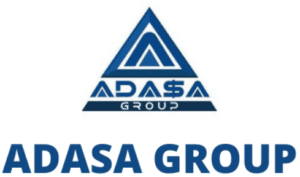 Product: Adasa Group
Location: Costa Rica
Founder: Elizabeth ? CEO
Founded: 2020
Website: www.adasagroup.es
Product Description: Cryptocurrency MLM
Cost to join:  Free
Best For: Nobody
Recommended: No
Summary: Their website is defunct of any real information, such as when the business was founded, who the founders are or even how this whole process works.
If you have to go looking for this sort of information then we would advise being careful when making your decision to join or not, in fact, I would probably just say stay well away.

---
If you are sick and tired of SCAMS, Pyramid schemes, MLMs, recruiting, having to purchase stocks, haggling family, friends and customers. Looking for a proven method of making money online, then check out my #1 recommendation. 
---
Internal Summary and Navigation
---
What is Adasa Group about and who are the Founders?
The Adasa Group claims to be a multi-level-marketing business where the main language of Spanish used, although the website does have some videos in English.
Many Adasa Group reviews are claiming there is nothing to show on their website except a login screen.
If you select the correct website which is www.adasagroup.es then there is a little more information to get your head wrapped around, although it is still missing a lot of vital information that anybody would need to know.
When we checked Google trending, we found enough activity only in the Spanish speaking countries as can be seen in the image below.

We did find a person who looks responsible for the Adasa Group although the websites indicate that there are 2 persons responsible.
One person by the name of Elizabeth, no
surname, appears to be active on Youtube but we can't find any information to confirm this.
Considering Spanish is the language used throughout the website and that Costa Rica, Argentina, Spain and Mexico are the ones most dominant.
Then the most likely country they are registered in and the more tax-friendly of the 4 countries would be Costa Rica and that would be my first choice.
Whilst the Adasa Group promise returns on your investment, we can't see any proof of how this all works, which is probably the most important factor in all this.
As always what we suggest if you don't get a good feeling about the company then I just wouldn't even consider them.
---
Is Adasa Group a Pyramid Scheme?
Any multi-level-marketing business where the affiliates are paid for recruiting without any product or service of any value is a classic Pyramid Scheme.
However, some companies hide behind products or services and aren't noticed by the authorities and would be deemed to be running a pyramid scheme in disguise.
Saying that though, the authorities are always slow to act leaving such businesses plenty of time to do what they want.
The Adasa Group has neither a product nor a service.
You can take a look at what Pyramid Schemes are all about in this short video.
---
Success is Unlikely with Adasa Group
Multi-level-marketing businesses are extremely challenging, and unless you have been invited at pre-launch, then you will struggle.
These MLMs are designed in a way to only benefit the owners and anybody invited at the pre-launch and remember this, many of the ones invited are in fact paid to join.
Paid to join because they bring others with them.
That usually means that the top .5% are the ones that reap the rewards.
This leaves around 99% who do not earn enough to replace a full-time job with as much as 90% who actually lose money.
---
Let's look at the Adasa Group products
On the Adasa Group website, we couldn't find any reference to any products or services.
The only thing on offer is to become an affiliate of the Adasa Group and recruit others into your team then earn commissions from them.
The other way of earning is through returns on your investment daily if indeed there are any at all.
---
Adasa Group Business Opportunity – What you need to know
Is there a business opportunity at Adasa Group?
Looking at the website and the lack of any real material to tell us just who the Adasa Group is or what they do then it's looking very unlikely.
That been said, let's continue…
---
How to Become an Adasa Group Affiliate
You can register for the Adasa Group by entering a user profile and password.
Of course, it is free to join although if you want to partake in the business then a sponsor would be required and you would have to invest a minimum of $50.
---
How to Make Money with Adasa Group
The main way of earning from any MLM is through recruiting others into your team and this is no different at the Adasa Group.
The second way although there is no proof of this is by investing your money and hopefully the promise of a daily ROI of 1%.
---
Adasa Group Compensation Plan
Normally we come across documentation explaining the compensation plan or a video to walk you through the whole process but unfortunately, we couldn't find either.
With a minimum investment of $50, you would need to purchase one of the 7 packs listed below.
As of this review, Bitcoin is valued at around $32,000 so what you are buying into are fractions of a Bitcoin.
Pack-50 – $50 in Bitcoin
Pack- 100 – $100 in Bitcoin
Pack- 200 – $200 in Bitcoin
Pack -500 – $500 in Bitcoin
Pack -1000 – $1000 in Bitcoin
Pack -5000 – $5000 in Bitcoin
Pack -10,000 – $10,000 in Bitcoin
We couldn't find any reference to terms or additional rankings that we normally see with these compensation plans.
Commissions are paid out through a uni-level payment structure as can be seen in the image below.
The structure or pyramid places you the team leader at the top and any affiliates you bring into the program would sit on level 1.
Any affiliates that are brought into the program from level-1 will go onto level-2 and so on until you have reached a maximum of 5 levels which is the limitation and capped by Adasa Group.
The percentages in commissions paid out are highlighted below.
level 1 (personally recruited affiliates) – 5%
level 2 – 3%
levels 3 to 5 – 2%
---
Are Adasa Group Affiliates Actually Making Money?
With no realtime data available such as income disclosure, then this is extremely difficult to answer if not impossible.
We could listen to Youtube videos posted by Adasa Group affiliates but you aren't going to get an honest answer there as they are more interested in getting you to sign up and become part of their team.
What we do know and this is no secret, is that the bulk of the money ends up in the top .5% of an MLM.
---
What I like about Adasa Group
There is absolutely nothing I like about the Adasa Group.
In fact, this is about as bad as it gets with a company blatantly refusing to disclose even the smallest amount of information.
---
What I don't like about Adasa Group
Not sustainable
Adasa Group is obviously only targeting Spanish speaking countries which means they are missing out on other potential business.
We couldn't find any real evidence that anybody was making any money and once people realise this and the word gets around, then recruitment will die back and the company will close.
Head offices could be in Costa Rico
Although we couldn't exactly find where the Adasa Group was based normally what happens with this type of business is they find countries where laws and regulations are almost non-existent.
Costa  Rico stands out as the most obvious country to hide any business dealings.
Pyramid Scheme in disguise
With no evidence of any products or real services that affiliates can benefit from then this company is a prime candidate.
Not regulated
They are not regulated and therefore committing securities fraud and as they are registered in a country with little to no regulations.
All other countries can do is alert people to this.
---
Is Adasa Group a SCAM?
As we have mentioned earlier, we had to search high and low to piece together just what this company is about even checking comments against some of the Youtube videos where they were in Spanish.
With no evidence that they are even trading your investment or any proof of them using any external revenue to pay out returns on your investment.
Therefore the only source of income we can see is through recruitment and if they are using this source to payout a claimed 1% ROI then the Adasa Group are running a Ponzi scheme.
Eventually, recruitment will dry up and the company will fold.
There are however many comments that we found against some of these videos stating that the company is a scam and that the Adasa Group is closing down on February 20′.
---
Adasa Group Review – Final Analysis
By the time you have read this Adasa Review, it may be that the Adasa Group will have closed.
However, if a business opportunity still interests you then have you not considered looking into Affiliate Marketing?
The business model is very straightforward which I am sure you will agree with if you have read the link above.
We all have interests and hobbies and therefore wouldn't it make more sense to build a business around those? Something that you are going to really enjoy developing.
With millions of products to choose from which you can promote, with no restrictions like in an MLM.
Wealthy Affiliate has been around since 2005 with many success stories and without doubt probably the best training platform there is for learning how to become an affiliate marketer.
---
How I make a Living Online
I decided to call time on my full-time career to spend more time with my family and to allow me to do what I wanted and whenever I wanted.
A full-time job doesn't allow you to do this.
Here are just a few success stories that I choose at random…These are just typical of what you can expect.
If you are ready for this amazing journey then you can join here.
---
Feedback, Comments and Subscribe
I hope I covered most of the questions you have been asking yourself and that you enjoyed this review.
If you did, why not show some love by sharing amongst your friends and family in social media.
If there is anything I missed out or something you would like to ask me then please put them in the comments section below.
Until next time, stay safe.