Hey Guys, welcome to the Monetarifund Review
The internet is teeming with make money opportunities but most of them are not worth your time or effort.
So where does Monetarifund or Monetarico.com stand in the grand scheme of things?
Monetarifund is a trading platform that makes a claim that if you don't benefit from an investment they will refund your money.
Now, in all the financial trading platforms we have reviewed we have never come across anything like this so what have you got to lose?
Do you know what they say if something sounds too good to be true?
Anyway, that is why you are here, to determine whether Monetarifund is a scam or whether you should pursue this opportunity further.
But before we get started we'd just like to declare that we are not associated with Monetarifund in any way.
That said, let's begin.
---
[Affiliate Disclosure: This post may contain affiliate links which means I may earn a small commission if you purchase anything through one of the links. However, this will not affect what you pay! 
---

Product: Monetarifund
Founder: David Vlas
Website: www.monetarico.com
Product Description: Trading platform
Cost to join: FREE, $295/month or $1997/year
Recommended: No
Summary: Making money online is not easy and can be very risky but if trading is your thing then we'd recommend finding a reputable broker.
At Monetarifund, they claim they are the number one "Copy & Paste" trading business with wins of 90+%.
I'm sorry but if you believe that you are living in the land of the dodo.
The website tells you nothing of who they are, what they do or even who the founders are which is a big red flag in our eyes.
There are much better zero risk make money opportunities out there and one we have reviewed comes to mind.
You can check it out here if you like.
---
Internal Summary and Navigation
---
What is Monetarifund about?

Like we have already mentioned, Monetarifund is a trading platform that was founded in October 2020 and is based in Toronto, Canada.
According to what we could find out David Vlas is the name attached to Monetarifund but we see him only as a frontman.
Maybe because of his popularity as a YouTube entrepreneur.
Monetarifund is not regulated as a financial trading company which means there are no comebacks if you do lose your money.
What we have found with this type of setup is that they often aren't around for very long, maybe a couple of years then they close down.
The biggest problem when researching this type of business is the lack of information and the fact that the website is very basic.
---
Who is David Vlas?
David Vlas is the front person for Monetarifund but we know he isn't the brains behind it.
He's a young kid who dropped out of school in 2015 but is more notable as a YouTuber with near to 3 million subscribers.
Who's main channel is about doing pranks and with over 500 million views tells you he is pretty popular.
He does however have another YouTube channel called DavidVladBusiness with 34k subscribers where he does talk about trading.
What we have seen since the Covid lockdown is many of these trading platforms coming on stream promising big returns.
They obviously appeal to many especially with the promise of easy money which people often find is not forthcoming.
---
What you get Monetarifund
The amount of training is not extensive due to the fact that this is a copy and paste system.
Become a member of the private Monetarifund group
24/7 access and support
Access and assistance from other traders
Step by step video tutorials
Exclusive access to top traders
Access to trading alerts
Access to future trading plans
How to start trading with Robinhood
Traders mindset
What are options trading
Risk management
They talk about the 3 steps that you will learn…
The simple 3-step process that we use to "copy & paste" from the pros with 5 minutes of work.
How we spend a few hours a month to make $10k+ using repeatable steps over and over.
How to make passive income by having all the work done for you by the pro's and all you have to do is COPY AND PASTE
---
 Monetarifund FAQ's
Is Monetarifund worth the money?
With the total lack of business information or what Monetarifund offers we just can't see any value.
For $2,000 we would expect to see a website with plenty of information and what we see is nothing.
The trading examples that are on the website do nothing to convince us that what we are seeing is legit.
Is there a refund policy in place?
According to the video presentation on the Monetarifund website, they make claims that if you lose out on an investment they will refund your money.
Is David Vlas someone you can trust?
Well, he does have an additional YouTube channel to the main one he has which goes into trading stocks and Forex.
However, can a person who flunked school in 2015 know anything about trading seeing that he's concentrated all his time.
Playing games and pranks on his main YouTube channel?
We suggest he can't but if he is just a front person for this business then we are sure there will be people who have a certain level of experience.
Having said that the business isn't regulated so doesn't that mean the so-called experts aren't either?
 Can the full course be paid in instalments?
There are 2 methods of payment that you can take advantage of.
You can pay either $295 a month which is $3,540 for the year or you could pay annually which would cost you $1997.
Where can I learn Options trading?
There are plenty of great places where you can educate yourself first before taking the plunge so to speak.
Check out e-Learning sites like Udemy, at least you will have an idea of how something like options trading works.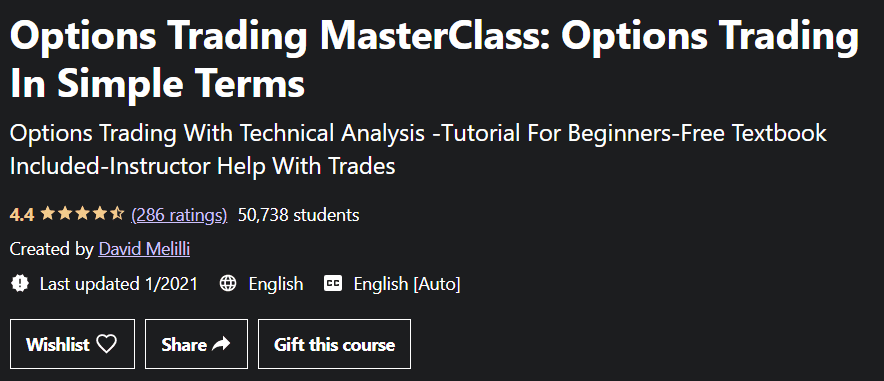 Is there a better way of making money online?
Trading on the stock markets has always been a risky business and even the master Warren Buffett will tell you so.
How Monetarifund can claim that trade wins are regularly 90+% when other similar trading platforms are suggested 50% is beyond me.
Nobody can offer you those sorts of returns.
---
What we like about Monetarifund
There is not a great deal that we liked about Monetarifund but these are early days yet.
The guys at Monetarifund are that confident according to their video presentation that if you lose on your investment they will refund you.
If that is in fact true then you have nothing to lose but I would be very wary.
---
What we don't like about Monetarifund
There are a lot of issues with this business and many red flags, and we have listed a few of the important ones.
Far too expensive and you really do not know what you are buying into until you have paid either $295/month or $1995/year.
You could however opt for the FREE membership and see how that works out first.
They claim this is a copy and paste trading business and in our experience, any business opportunity that claims that all you have to do is to copy and paste to make money are been unrealistic.
They just never work, period!
The traders who are running the show make the claim that with Monetarifund you will get a 95% or higher win rate whilst others come in nearer to 50%.
Nobody and I mean nobody can make claims like this.
---
Is Monetarifund a SCAM?
You should understand that when you are trying to find information about a company, opportunity or anything for that matter.
That thorough research is required and we see it all the time where people believe a sales pitch, get googly-eyed and think about getting rich overnight.
That just does not happen no matter what anybody tells you.
We literally couldn't find anything on the website that told us anything about the business, what is offered or who the owners were.
Doesn't that strike up suspicion on your behalf, because it should do?
A sales pitch is always going to start off big, showing you examples of someone making $100k in a day and then they change tact to say.
What could you do with an extra $150 a day?
Traders on the front-line and we are talking about Walls Street, do not get returns these people are getting and they aren't even qualified.
These traders have been honing their skills for years as well.
Anybody suggesting that all you have to do is copy and paste what the traders earning big money is doing is taking the proverbial.
Why would a trader who is earning thousands give away their secrets to someone like you? It just doesn't make any sense at all.
You might go to TrustPilot and see a few reviews stating this and that but how certain are you those reviews are genuine?
Monetarifund promise you overnight riches and you should never fall for this BS.
That's one of the first golden rules when researching an opportunity.
I remember years back where you'd hear about someone who made a fortune trading stocks which were rare. It took them years to work it out!
Nowadays, especially on the internet, it would appear everybody is making a fortune with trading.
I'll tell you who is and that is the owners of Monetarifund and that is down to people like you paying them thousands.
Just look at what these people skim off the top as well.
You need to be very careful.
There is no way that we would pay $1997 or $3,540 if you can't afford the former amount.
Would you seriously be comfortable with investing one, two, five or even ten thousand dollars?
This is too early to say whether Monetarifund is a scam and besides we produce the facts so that you can determine the outcome.
---
The Monetarifund Review – Final Thoughts!
I think we have highlighted more than enough of what Monetarifund has to offer or maybe you think otherwise?
We'd certainly love to hear from you if you have had any success with this business.
They say that they are sharing everything with you and that is the hook to try and get you involved.
Traders do not share their secrets period!
Trading is a risky business because you have to expect to lose your investment and you are probably better off going to the casino.
This is not a business, but if it's a business opportunity that you are looking for with zero risks then we'd love to share with you something in the next section.
---
Is there a better way of making money online?
There are literally thousands of make money online opportunities and most of them promote the get rich quick mentality.
Anybody who is looking for a quick solution we suggest doing the lottery or taking a chance in the Casino.
Creating any business takes a lot of hard work, discipline, consistency and above all patience.
We believe that affiliate marketing is the best business model by far and the easiest to understand and adapt to.
This is a cost-effective solution with no risks, just take a look at what it costs me on a daily basis here.
If this is something that would interest you then check it out, it's free and with no credits cards.
---
Feedback, Comments and Subscribe
Hope you enjoyed this Monetarifund review and that we managed to answer most of your question.
If you have more you'd like to add just put them down in the section below and we will get back to you.
Until next time, stay safe