Welcome to this review of HempWorx
CBD oil is all the rage nowadays and analysts predict that the CBD industry will be worth between $15 and $20 BILLION dollars by the year 2025.
That means there is a lot of competition out there, in light of the vast number of MLMs coming on stream.
Hempworx has been making some noise lately, so maybe you have seen their campaigns on social media.
Meanwhile, you find yourself here, asking, is HempWorx a scam or is it a pyramid scheme?
Both of which will be answered and more in this HempWorx review.
Extreme pain can have an adverse effect on many things regarding our well-being, and some people tend to become desperate in times of need for pain relief.
Since the "Farm Bill" was passed in 2018, which legalised CBD Oil in many states, what we are seeing and it will continue to grow, are many businesses getting in on the act, which is creating a "Green Rush Effect".
Especially in the MLM business world, where they are attempting to corner this rapidly growing industry.
HempWorx CBD oil is one of the first businesses to get in at the very start and seems to have got their act together, what with growing and manufacturing their own products.
So, are their products good enough and can you really make a living from becoming a distributor?
Let's get started.
---
[Affiliate Disclosure: This HempWorx Review has been thoroughly researched from information and testimonials that are in the public domain. This post may contain affiliate links which means we may earn a small commission, however, this won't affect what you pay!]
---
Hempworx Review – Summary
Product: HempWorx
Founder: Josh and Jenna Zwagil
Website:  www.hempWorx.com
Product description: MLM, primarily sells Industrial Hemp-based CBD Oil products.
Cost to join: $69 is for a monthly subscription
Price of products: $39 – $599
Best For: Experienced network marketers
Recommended: Maybe
Summary: HempWorx merged in the same year it was founded with its parent company, MyDailyChoice.
HempWorx is an MLM that sells expensive CBD oil. It's possible for distributors to make money by selling their products or recruiting people to earn bonuses from the products their downline sells.
They claim to provide a "done for you" internet marketing platform but it won't help you get "leads" to these pages. The only way people will make money from this is by spending hundreds of dollars a month on ads (that likely won't work unless you have a marketing background) and recruiting more people into the company.

Hempworx Review – Table Of Contents
What is HempWorx And Who Are The Founders?
The HempWorx business was founded in 2017 and was
the initial idea of Jenny Zwagil, the wife of Josh and pretty much at the start of the CBD Oil revolution in the US which started in 2018.
But, it all really started way back in 2014, when Josh Zwagil met his wife around the time that he launched the business MyDailyChoice or MDC in November of that year.
At the time they only had 3 Hempworx products, which were nutritional sprays and Jenna, his wife managed to earn $3,600 in her first week due to her experience in social media.
Wind the clock forward to the present day and the CBD Oil product range is quite extensive, with many more new products in the pipeline.
What I like about the way HempWorx runs its business is that they are in full control of the whole process from planting of the industrial Hemp plants right through to manufacturing and delivery of the products.
They both come from marketing and their motto so to speak is…
"Founded by Affiliate for Affiliates"
Josh has an interesting past whilst growing up he was a chess master at the age of 12 and was offered a scholarship based on that, although this didn't last long. If you'd like to see more about him click on this link here.
Check out how it all started with a presentation from both Josh and Jenna Zwagil
The HempWorx product list offers a number of products covering a variety of categories such as…
CBD Tinctures
CBD Topicals
CBD Softgels
CBD Pet Products
CBD Bath Bombs
CBD Coffee
CBD Gummies
A pretty extensive range and the quality of Hempworx products seem pretty good. If you like you can check out the whole HempWorx product range here.
Is HempWorx a Pyramid Scheme?
Hempworx is definitely not a pyramid scheme.
As a member of Hempworx, it is still possible to make money without having to recruit people.
However, if you really want to stand any chance of making some real money then you will have to recruit and build a large team.
Just for clarity on what a Pyramid Scheme is…
An out-and-out pyramid scheme would be when the Hempworx distributor was paid for recruitment only, without a product or service
What often happens is that a company will have a product or service, but they don't really have any value to you or me.
These are used to hide behind and disguise the real purpose of how the business is operating.
This is just like a Ponzi scheme but with a product, now if the products were bad then they might come under a pyramid scheme in disguise.
You might like to read a report from the Federal Trade Commission here.
You might like to check out this short video…
Why Isn't HempWorx Talking About CBDA?
OK, so what is CBDA and why aren't businesses like HempWorx talking about it, they should be doing as without CBDA there would be no or very little CBD present.
Maybe, that's a reason why people who purchase the products are complaining that many of the products just aren't doing anything for them.
It's important to note that both CBDA and CBD are not psychotropics, in other words, you don't get high.
CBDA is the precursor to CBD and as to go through a heating process before it can be turned into CBD.
Watch this 3-minute short video.
CBD and THC Explained And The Benefits of CBD?
What is CBD and THC?
The 2 main components that are important and found in the cannabis plants such as Marijuana and Hemp are CBD also known as Cannabidiol and THC also known as Tetrahydrocannabinol.
However, CBD is only found in small amounts until it goes through a process with its parent component.
As we know, THC is where you get high.
They both share the same molecular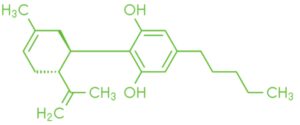 structure, although the atoms are arranged slightly differently.
In the Marijuana plant, the THC is stronger than the THC in the Hemp plant.
Whilst the CBD in the Hemp plant is stronger than the CBD in the Marijuana plant.
The problem that governments have is the strength of the THC and law states that this can not exceed 0.3% and in the Marijuana plant this is found to be greater and inconsistent.
Check out this 4-minute video which goes into more detail about the differences and the effects between CBD and THC in both plants.
The Benefits of CBD Oil.
CBD Oil is very popular within the Health and Wellness Industry and comes with several benefits that have backing from the scientific community.
CBD Oil is known to Ease Pain
Extreme pain has a massive impact on our well-being and can cause all sorts of issues especially depression, and many are prepared to try anything for any form of relief.
May reduce the effects of Anxiety and Depression
Depression and anxiety are 2 major health disorders that can have a detrimental impact on your health and well-being.
Anxiety along with depression are normally treated with pharmaceutical drugs.
It is well known that the effects of drugs over a period of time lose their effectiveness due to the body and immune system getting used to them, and therefore CBD Oil is accepted by many as a good alternative with little or no side effects.
Could Ease Cancer-Related Symptoms
CBD Oil could help with the side effects that come from Chemotherapy and Radiation, among other treatments.
A study was done using a combination of THC and CBD and found to reduce the pain better than CBD or THC used on their own.
May Reduce Acne
Recent studies have shown that due to CBD's anti-inflammatory properties, it was able to reduce the swelling in the secretion glands.
May Benefit the Health of the Heart
Scientific studies have found that CBD had the ability to lower high blood pressure.
HempWorx Business Opportunity – What You Need to Know
Most MLM businesses follow the same structure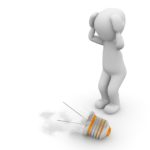 and you'll find there are two ways that you can earn a living.
In this case by selling HempWorx CBD Oil products on your own or by recruiting other people into your team to sell the products. There are no bonuses or commissions for recruiting team members.
In my mind, I think they are missing a step here, as some kind of bonus would be an incentive.
Important to find the right sponsor or leader
This is extremely difficult to do and you are usually going in blind.
What do I mean by this?
If you are new to making money online, you need to know that your sponsor comes with plenty of experience in this type of business.
The reason for this is that you will need guidance and training which in many cases doesn't happen, as you are left to your own resources, and taking it from me can be a damn nightmare. Banging your head against the wall.
Many people coming into MLMs do look for the ones who are been successful and end up joining them, but it doesn't mean that this particular sponsor is going to be of any benefit to you.
The more people join this sponsor the more money that sponsor will make which also means you are going to struggle even more because people want to be part of a successful team even if that means they still will not be successful.
That's why around 50% of the people coming into this business end up leaving within the first 12 months.
A snippet is taken from the HempWorx Income Disclosure. If you like to check out the full disclosure pdf then click on the image below.
As you can see HempWorx state that 65.5% do not continue after the first year. Something seriously not right here. Can you see what I mean?
If you have a team of let's say 100 and 65 are going to leave then there is an enthuses on recruiting more people to keep the momentum going.
That's what happens, you have to keep recruiting to fill the void. Not only that but there will be pressure to maintain your status.
Ways to run an MLM business and the pitfalls
If you are great at sales and marketing you are sure to do well, but the problem you'll always find is trying to sell a business idea to someone who doesn't really know you. You will struggle!
If you have a large email list then selling to your subscribers could be a good way of building your team, but they certainly aren't going to be happy if they bomb and don't make a dime.
They are surely going to unsubscribe from your email list, so you have to be careful how you approach this technique.
Many will attempt to get onboard family and friends, which in my eyes is definitely a "no-no"!
MLMs are a numbers game, the more people who can see your marketing advert the better.
Paid advertising
This usually requires something like PPC or Pay-Per-Click advertising. This can be very expensive if you don't know what you are doing and can be a minefield as there are tons of advertising agencies out there just ready to take your money.
What I would suggest for anyone new to this type of business when it comes to marketing is to play it safe. Use well-known strategies that already work, such as…
Facebook Ads
Google Adwords
Microsoft Advertising, formerly Bing Ads.
I would certainly spend a little time and effort learning one of these methods, with Facebooks Ads probably first as it's the cheapest.
SEO
My number one choice when it comes to finding prospective customers would be to use SEO or search engine optimising because it costs you "Zilch", but this takes time to become established in Google, Bing or Yahoo.
This would not be a good choice for an MLM business, because it is not quick enough.
Make or break an MLM business can be in some cases the Payment Plan or Compensation Plan as it is so often referred to.
Let's take a look at the Payment Plan
Payment plans should not be over complicated but you often see this with Network Marketing businesses.
As far as this one goes I sort of like it, but see for yourself and tell me what you think?
You can check out the hard copy version of the HempWorx Pay Plan here or listen to it explained and presented by CEO Josh Zwagil himself.
Is HempWorx a Scam?
HempWorx is definitely not a scam!
The products are legit and well-received by most people and they pay their distributors as they say they will.
However, this type of work-from-home opportunity is not for everyone as there are so many restrictions and costs involved.
This could become an expensive venture as there is a monthly subscription of $69 to find as well as a minimum sales volume.
That has to be met in order to stay active as a distributor.
This would mean it costs $828/year plus between $100 and $200 a month to stay active which could work out to an additional $2400.
That is $3228 and that is before you have made any money.
Granted if you could grow a team then the sales from them would help to pay for the above costs.

What Others Say About HempWorx
HempWorx/Associates and Untrue Product Claims
An investigation was conducted and it was found that HempWorx themselves or its associates made untrue claims about the products including medical claims.
There were found to be over 100 complaints were reported.
Obviously, extreme sales tactics, shows desperation!
You will find distributors making all sorts of claims such as medical conditions that this miracle oil can remedy. An article from the UK, newspaper The Daily Mail exposes methods that are illegal. 
Check out these HempWorx reviews of a few disgruntled distributors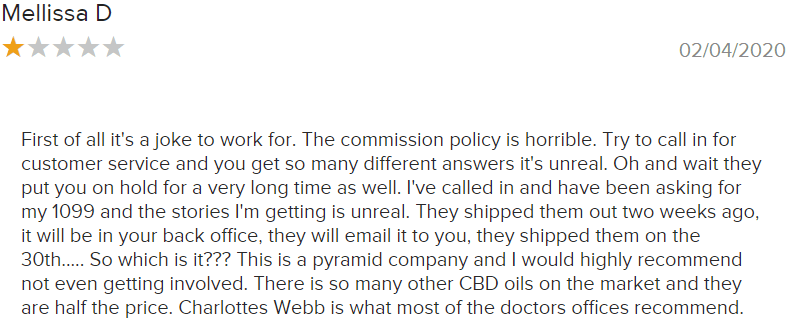 You can check out further reviews at the Better Business Bureau here
Dissolved businesses in the UK
You can also check out the Better Business Bureau UK version with some interesting reading. 4 businesses dissolved since 2014.
What we Like About HempWorx
Quite a few things I like about how HempWorx is conducting business and sitting on the sidelines and being objective I can see that clearly.
All their products are claimed to be Organically Grown
More and more people are turning to organic foods to eradicate the chemicals (well most) that we find in everyday food products that are harmful to us.
HempWorx claim they grow all their industrial hemp plants organically and therefore won't find any added chemicals.
They take care of the Whole Process
From growing the plants to manufacturing and the delivery process.
Income Disclosure
Many MLMs are not prepared to disclose income due to what should be obvious to anyone looking in.
At HempWorx they don't try to hide the fact that a massive portion of their distributors, do not stay around too long.
All their products come with a 30-Day Money-Back Guarantee
According to the website, there is an empty bottle money back guarantee.
Their skincare products are Lab Certified and Transparent
No animal testing with these products.
There's no GMO (Genetically Modified Organism)
Product Certificates
You can find a section on their website that allows you to check out the products along with certificates.
They are distinguishable by a lot number which is used for traceability if there is a problem with the product.
I am guessing that the lot number isn't on the order form, and therefore you are only in possession of it when the product is delivered. As I haven't ordered any products then I can't check this out.
This means that you can't check the certificate before you purchase but you can check a product with a different lot number which is wrong.
US Hemp authority stamp seal of approval
Getting your product recognized and approved by certain authorities goes a long way to identify that the product can be trusted. Mind you looking at the certificate on their website tells me that as of this review, it is out of date.
The law states that the level of THC cannot exceed 0.03% and HempWorx products either have no THC or are below the required limit.
What we Don't Like About HempWorx
Here are some of the pitfalls and pretty much what people are looking for.
Products I find Expensive
Although I find their products expensive against what you can find on the high street, against other MLM companies they are quite competitive.
They are not recognized by GMP(Good Manufacturing Practices)
With Health and Safety all the rage nowadays, complying with certain business practices should be something that HempWorx are looking at.
Great products then where are the Great Reviews?
If the product is so good then why can't I find an abundance of great reviews all over the internet? Don't you find that strange?
Better Business Bureau rating of "B-". Not accredited!
All MLMs are a Hard Sell
I see many bad tactics applied by HempWorx distributors. That tells me of a lack of experience and desperation.
Difficult to find the right Sponsor
You are going to find this a difficult one unless you are experienced with MLM in which case this wouldn't apply.
Too many members find themselves joining a sponsor who isn't prepared to train and guide them, whether this is because they are struggling themselves or they don't have the experience or they don't care. Could be a combination.
Is HempWorx a Worthy Business to Get Involved With?
In this Hempworx MLM opportunity, I can see lots of potentials.
But…
…unless you are prepared to get your head down and learn then they are only for affiliate marketers who have experience in this type of business, and yeah go for it especially if you have had success in the past.
But…
I wouldn't suggest any newcomer looking to earn a living online start their journey in an MLM business, but that's just my advice.
Is Hempworx a scam which you see many labelling them as, but as you can see everything is above board?
A really bad experience can really get to you and it will certainly put a dent in your confidence. This is coming from someone who has experience in several such businesses. 
Of course, you could ignore my advice and take a chance, and you might be successful, but are you prepared to waste several years of trying?
Maybe you are a CBD user yourself in which case take advantage of the discounts but you can find cheaper products online that are as good.
I hope I have shown anybody new to making money online that Network Marketing is a hard sell, and remember around 50% and that's a conservative estimate will have left before the first 12 months is up.
Start off on the right track…
Took me a few years of jumping through hoops before I actually found out what was for me the correct way forward.
Affiliate Marketing for me is a far cry from an MLM business, you are fully in control and don't have others to rely on as we've seen in a business, like HempWorx.
Not sure what I'm trying to tell you then check out a recent article I wrote which explains Affiliate Marketing in a very simple way here.
I wish I'd found this amazing training platform a few years ago because at Wealthy Affiliate they really do care and with an amazing community who are there to help you succeed in any way they can. Only one way to find out!

How we Make Passive Income Online
We are not fans of the multi-level marketing business model,  not because it is illegal (many aren't) or because they are not profitable.
It's all the restrictions and the expenses that are involved.
That's why we believe, hands down, that affiliate marketing is the best business model for making money online.
There is no better way to make multiple passive income streams that will generate revenue 24/7.
It's not rocket science and it's easy to see why…
Promote any product or service you like
No business conventions to attend
No pressure to maintain your ranking status
Nobody looking over your shoulder like a sponsor would be doing
Extremely cost-effective to start and run
Zero advertising costs
No products to buy
No orders to manage which include shipping, returns
If you want to be a 4 or 5-figure monthly earner within 18 months then check out the link below.
Don't worry this is free to look and no credit cards will be asked for.
But, if you don't at least look then you could be missing a great opportunity.

HempWorx FAQ
What Is CBD and Where Does It Come From?
CBD can be found in both the Marijuana and Hemp plant however you will only find small amounts of CBD.
What Is CBDA?
CBDA or Cannabidiolic Acid is known to have more therapeutic potential than CBD.
Studies have highlighted that CBDA may be effective in inflammation, seizures, anxieties and possibly certain types of cancer.
This is why more and more companies are heavily into research and the next step into Cannabinoid based therapy.
Why Can't You Use CBDA Instead Of CBD?
CBDA is in the early stages of research and development and whilst to many is still relatively unknown.
Some companies are already developing products which are available to the consumer, like CTFO or Changing The Future Outcome.
What Is THC?
THC or Tetrahydrocannabinol is where you get high and this is the reason why CBD products have been illegal for some time now.
CBD produced from the Marijuana plant is difficult to control THC levels which can be as high as 30%.
In the US is regulated and can not be higher than .3% and in the UK this has to be .0%.
The way around this is to use the Hemp plant which has very little THC present.
Can You Suggest Alternatives To HempWorx?
There are hundreds of companies that are developing their own range of CBD products with many of them under the MLM business model.
Here are just a few you might consider looking at…
Feedback, Comments and Subscribe
Here we are at the end and hope you found this review of benefit to you.
What about you? Had any experiences with Network Marketing, good or bad? Thinking of joining an MLM business? Want a chat about anything?
Feel free to share if you like as I'd love to hear about your experiences and thoughts.
If you found the review interesting, then why not share it amongst your friends to help them avoid potentially making an incorrect decision?
Any questions just add them in the comments section below and I will get back to you at my earliest convenience. I read and answer all of my reader's comments.
Thank you for listening.
Until next time, stay safe!