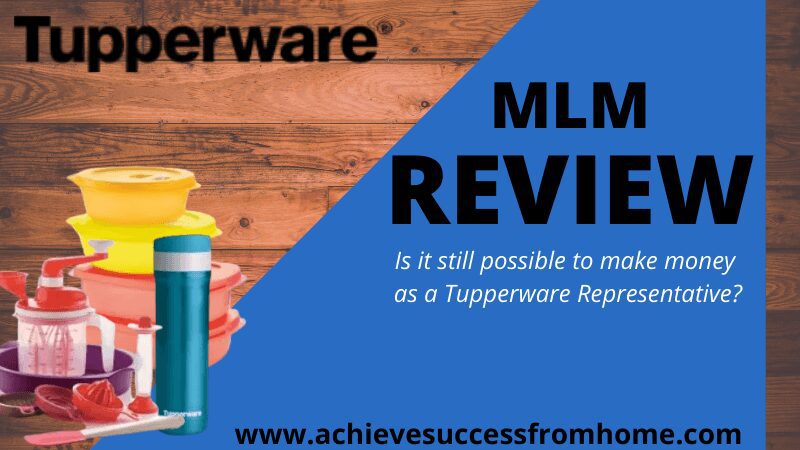 Welcome to this
Tupperware MLM Review
Everybody has heard of Tupperware right? A household name for many years, with those plastic food storage containers that we see all over the house and love?
Well, did you know that Tupperware Corporation offers a business opportunity for anybody who is interested?
That's right and I guess the reason why you are here on this site is that someone may have approached you on social media.
Or you saw their marketing campaigns on Facebook and YouTube or you were just searching for random things in Google.
Whatever the reason, you are definitely in the right place, so welcome and in the next few minutes, I hope to bring to your attention everything you would ever want to know about this company.
That way you can make the right decision as to whether this company is right for you or not.
No pressure here because I am not associated with Tupperware and therefore I won't be trying to sell you anything.
The Tupperware reviews that you normally see around, tend to give a one-sided account.
But you won't find that here, as this Tupperware review shows both sides, so without further ado, let's get on with it.
---
[Affiliate Disclosure: This post may contain affiliate links which means I may earn a small commission if you purchase anything through one of the links. However, this will not affect what you pay!]
---

Product: Tupperware (parent Tupperware Brands Corporation)
Location: Massachusetts, US
Founder: Earl Tupper
Founded: 1946
Website: www.tupperware.com
Product Description: A multi-level marketing company manufacturing and selling household goods.
Cost to join: $15.00, $60.00, $109.00
Price of products: $5.00 – $707.00
Best For: Experienced network marketers
Recommended: Maybe
Summary: Tupperware has been around for decades and was probably a product that could be found in most peoples households.
Today you can find over 200 products on their website.
Things have changed nowadays with many companies offering similar products at a much cheaper price.
Tupperware has always been associated with its members hosting parties locally amongst friends and making a little money in the process.

---
If you are sick and tired of SCAMS, Pyramid schemes, MLMs, recruiting, having to purchase stocks, haggling family, friends and customers. Looking for a proven method of making money online, then check out my #1 recommendation. 
---
Tupperware – Table Of Contents
---
What is Tupperware about and who are the founders?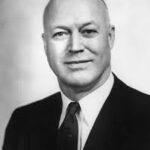 Tupperware is an MLM business that was founded in 1948 by
Earl Silas Tupper
and is based in Massachusetts, US.
They were the first to manufacture and sell a range of household products that started with plastic containers for holding food and over the years have expanded their product line to over 200.
What is interesting to know is that the Tupperware products started life at Tupperware Plastics which was founded in 1938.
As the story goes Earl Tupper used to be employed at Dupont and he came into possession of this polyethene slag, a waste product from oil refining which was given to him by his supervisor.
Earl Tupper discovered a way to purify this material and moulded it into the non-breakable containers that we see today.
The products were sold in department stores across the country until he had a lengthy phone call with a woman in the late '40s who informed him that she had been very successful selling the Tupperware products via home parties.
So in the early '50s, the products were removed from the retail stores and the MLM business model came into fruition and there the trend of "Party Planning" came into its own.
As of 2005 the Tupperware Corporation went through a change of business name and became Tupperware Brands Corporation.
The company now includes other product lines from the beauty industry.
Check out this short promotional video.
A professionally put together promotional video and just remember it is only a sales presentation so try and be a little objective about what is said.
---
Is Tupperware a Pyramid Scheme?
No, Tupperware is not a pyramid scheme!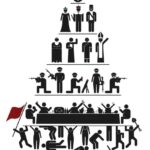 The company has existed for over 70 years and has plenty of products that people have come to love.
Tupperware distributors can sell the products and make a commission and if that is all you want to do then that is ok.
However, if you have joined this business opportunity to make a difference in your life, then recruiting is the key to your success, but this can be a fine line, between a legit company and a pyramid scheme in disguise.
Let me explain!
Recruiting is key to the success of every MLM, but if you "The Sponsor" get paid solely on the recruiting of others into your team without selling a product or service, then that would be classed as a pyramid scheme.
Sometimes what we find is a company operating in this manner but use services or products to hide behind that have no intrinsic value.
See what Wikipedia has to say here.
---
Let's look at the Tupperware Products Range
Tupperware products, whilst they were unique way back when every household started using them, nowadays they have a lot of competition where similar products can be found for a much better price.
---
Tupperware best sellers

---
The Tupperware product range can be found within the categories listed below…
Current Specials (28)
Kitchen Tools & Accessories (60)
Cookware & Bakeware (27)
Serveware (33)
Food Storage Containers (79)
Kids & Toys (9)
On The Go (23)
Collections (113)
---
Tupperware product range…
You can check out their website with current prices here. You can also check out the Tupperware catalogue here.
---
Tupperware Business Opportunity – What you need to know
For over 70 years Tupperware went from selling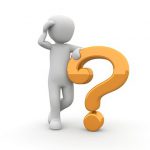 a limited amount of products in stores to where they are now, in over 80 countries and with over 2 million Tupperware Consultants.
What you need to know is that everything is stacked against you to succeed in a business model such as an MLM.
That been said…
---
How to become a Tupperware distributor
There are 3 options and just depends on how serious you are about building a business.
Virtual Starter Kit @ $15.00
All the digital tools
3 months free subscription
Personal website
Basic Demo Kit @ $60.00 which includes $150.00 of Tupperware products
Chop 'N Prep Chef
FridgeSmart Small Deep
Modular Mates Super Oval 2 Containers
Eco To Go Cup
Lunch It Containers
CrystalWave Plus 2
Pack of 10 Tupperware Catologs
No Time To Waste Tote Bag
3 months free subscription
Personal Website
Deluxe Demo Kit @ $109.00 which includes $410.00 of Tupperware products
Everything you get in the Basic Demo Kit
Medium Eco Water Bottle
Power Chef System
Microwave Breakfast Maker Set
Silicone Spatula
Measuring Mates 12 Piece Set
Thatsa Medium Bowl
Vent 'N Serve Medium Shallow Set
Freezer Mates Plus Small Deep
Business Kit Bag
3 months free subscription
Personal Website
Obviously, after the 3-month free subscription, a monthly cost of $13.95 is required.
---
How to Make Money with Tupperware
I'm sure most of us have heard the term "Tupperware Parties" even if you didn't know that the term came from the Tupperware Corporation.
Party planning is how they were initially set up and whilst a fun way of getting family and friends together this formula has limited scope.
In the day they didn't have the Internet and the focus was on "Party Planning", nowadays you have everything at your fingertips.
TO STAY AS AN ACTIVE Tupperware independent representative you have to sell at least $600 of Tupperware products every six months. That's $1,325.55 in your first year including other costs.
Some ideas for making money…
Organize parties
Find customers through the internet
Recruit others into your team
Create your own website
Use social media, like Facebook, YouTube, Instagram etc
Tupperware theme party ideas
There are many other ways but I'd like you to pay particular attention to "create your own website"
Chasing people on social media is hard work and getting family and friends involved should not be on your list of ways to find your customers.
If I gave you a clue and said Google.
This is where your customers can be found and in the thousands, so talking to individual people on social media is a complete waste of time.
Just take a look at the image below.
This image took me a few seconds to produce.
Just look at all the individual products that are being searched for. We are looking at 10s of thousands.
The figure down the left-hand side is the average number of people searching in Google for Tupperware products.
All you have to do is get your website in front of that crowd consistently, this is the right way to find your customers. Marketing costs are almost zero!
Need to know more, I can show you later!
---
Here you can check out the Tupperware Compensation Plan for yourself
---
Are Tupperware Independent Representatives actually making money?
This is where we struggle most of the time to try and find, some proof of income because at the end of the day that is exactly what you want to know, right?
If you have been approached by a Tupperware distributor they are not going to tell you that they aren't having success.
For a business that has been active for over 70 years don't you find it a little strange that there is only the one income disclosure?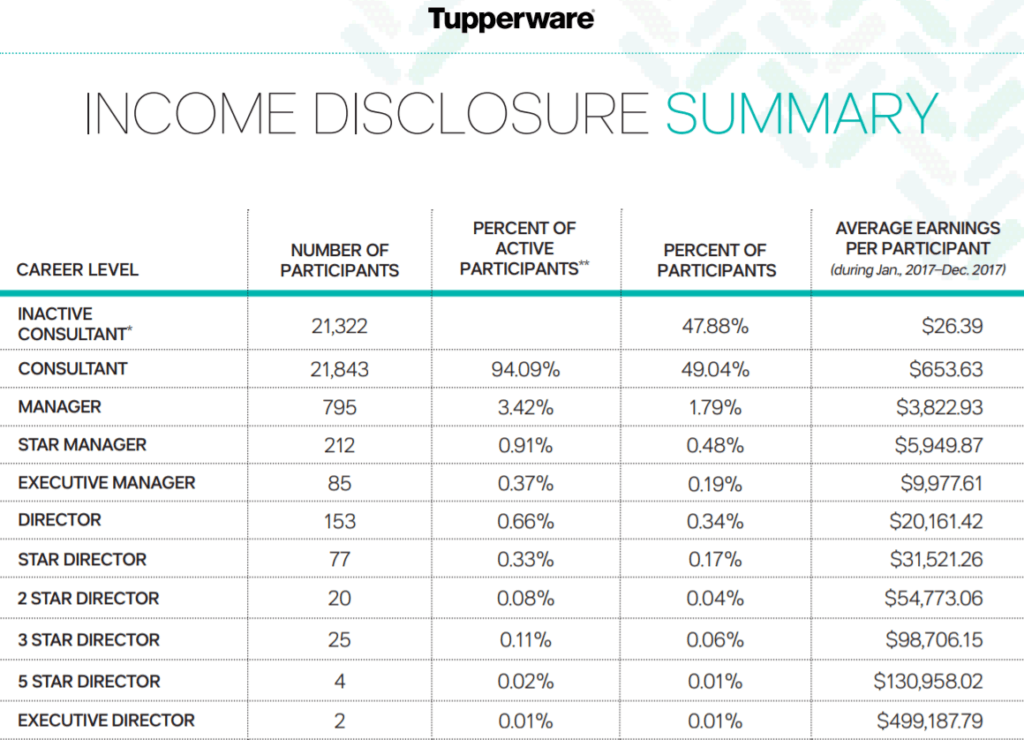 As can be seen in the image above, there are 10 Tupperware rankings and to get anywhere near a 2 Star Director is going to take years.
This income disclosure is from Jan 2017 to Dec 2017.
Bearing in mind that this is just a snapshot of 44,538 Tupperware distributors, considering there are in the region of 2+ million worldwide, it would paint a very different and depressing picture.
21,322 classed as in-active is showing an average yearly income of $26.39
21,843 that's 94.09% active members with an average of $653.63 a year
.01% earn half a million dollars and there are just the 2
You have to achieve "Star Director" to achieve $31,521.26 and in my book that isn't an average full-time income.
---
What others say about Tupperware
Reviews are so important when trying to get a feel for a product or service but you should take these with a pinch of salt because most can't be verified.


---
If you have a spare 30 or so minutes you might like to watch this video about MLMs and if you are considering joining an MLM then you should watch this.
---
What I like about Tupperware
For a company that has been around for as long as Tupperware has, I was expecting a little bit more than what I discovered.
Longevity
The fact that Tupperware has been going for over 70 years tells you that the company is going nowhere and therefore rest assured that they are not going to run off with your money.
Reviews overall are pretty good
Many of their loyal customers have been purchasing their products for a lifetime and some have been selling Tupperware products for as long as 50 years.
Product material is to be replaced by 2025
With the number of problems we are having with plastic, it is good to see that Tupperware Brands Corporation is tackling this with an alternative material.
---
What I don't like about Tupperware
I did however find more than a few issues that I didn't like.
They are not accredited with the Better Business Bureau
This is an agency that you should always visit because any complaints made will be listed here in the hopes that the company will resolve them.
Not a member of the Direct Selling Associate
Another agency you should check first when considering a direct selling business such as an MLM. They are here to highlight issues and protect us.
Too competitive
You can find Tupperware products on Amazon and Walmart and possibly other places if I researched this further.
It's hard enough with the competition of  2+ million distributors that are out there but now you are having to compete with some major retailers.
Customer support is poor

The pressure to maintain an active status
It will cost you $1200 a year just to stay active as a Tupperware representative along with a monthly fee of $13.95 which comes into force after the first 3 months.
Product quality is not as good as it once was
I see a number of complaints where people are having to question whether the products are Tupperware products.
Cost-cutting exercises often affect the quality of the product.
---
Is Tupperware a SCAM?
With the number of scams that are currently out there, I can honestly say that Tupperware is not a scam.
They have a long business history and are very well received by some loyal customers, and they have plenty of products and they do pay their representatives too.
That being said, a company that people had high regard for a few years ago doesn't appear to have that same connection nowadays.
---
Is Tupperware a Worthy Business to get Involved With?
Hopefully, this Tupperware review has answered most if not all your questions and that you are now better informed.
However, if you are still considering this business opportunity I wouldn't go all-in but test the water first.
I know MLMs are difficult and that's what got me to research affiliate marketing, simply because I had zero success and lost money in the process as well.
If you are still considering an online business opportunity, then like I said affiliate marketing is a far better option.
Has to be better…
With, no recruiting, no pressure from your sponsor to meet targets, no purchasing of stocks, no going to events, which will be expected if you want to advance, no selling to family and friends, no restriction on which products you can sell, no marketing costs…plus so much more
Remember earlier when I was talking about having your own website, well everything you would want to know is all included in the training.
There is just far too much to mention, why not see for yourself for FREE!

---
Feedback, Comments and Subscribe
Anyway, I hope you enjoyed this Tupperware review and that I answered well hopefully most of your questions.
If you know someone who is considering joining this company then why not share this amongst your friends to ensure they are better informed.
Until next time, stay safe.