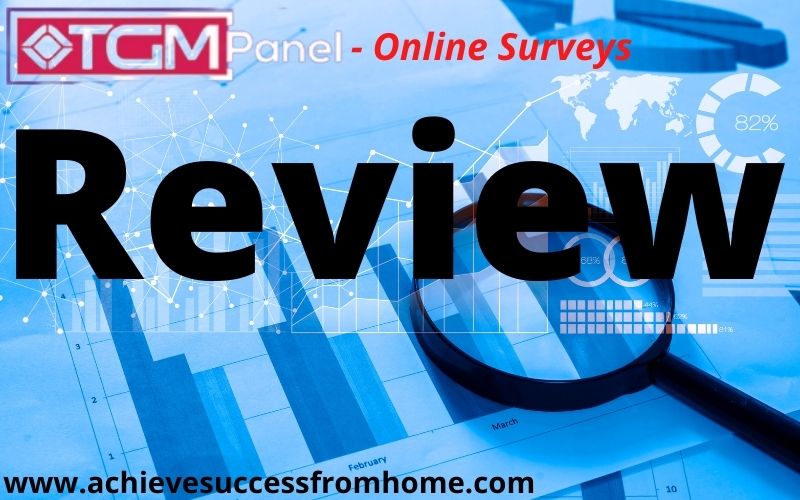 Welcome to the
TGM Panel Review
Looking for ways to make money online can be a bit of a nightmare with so many to choose from with online surveys probably the #1 place to go.
But, finding the right one requires a little research on your part which is so important to help avoid scams and to find legit ones to devote your time to.
I am sure you have come across several TGM Panel Reviews where they claim that online surveys are a good way to earn a decent amount of money.
Before we go any further let me tell you that online surveys will not allow you to earn a decent amount of money.
The best you can expect to earn is a few bucks and as long as you are aware of this then that's ok and you won't be disappointed.
What we will provide is an unbiased, honest review giving you all the facts so that you can decide on your own whether this is a site worthy of your attention.
So, without further ado, let's dive right in.
---
[Affiliate Disclosure: This post may contain affiliate links which means I may earn a small commission if you purchase anything through one of the links. However, this will not affect what you pay!]
---

Product: TGM Panel
Founder: TGM Research
Product Description: Market research, surveys
Website: www.tgmresearch.com
Price of product: Free to join
Recommended: No
Summary: Online surveys should be treated as a way to earn a few bucks in your spare time maybe 1-2 hours a day.
They should not be looked at as a way to replace an existing job no matter what anybody tells you.
People who will tell you this are the ones who are trying to get you to sign up through their affiliate link.
That way they can make commissions (however small) from what you manage to earn.
Online surveys are ok provided you don't get it into your head that they are going to make you rich.
If you are looking for a way to improve your lifestyle dramatically…

---
If you are sick and tired of SCAMS, Pyramid schemes, MLMs, recruiting, having to purchase stocks, haggling family, friends and customers. Looking for a proven method of making money online, then check out my #1 recommendation. 
---
Internal Summary and Navigation
---
What is TGM Panel about and who are the Founders?
TGM Panel is a dedicated online survey site that was founded in 2018 and allows its members to earn a commission on the surveys that they complete.
Whether the surveys come from TGM themselves or a 3rd party supplier.
What you will find with TGM Panel is that they have dedicated sites for the countries that are able to participate.
The available websites that are dedicated to specific countries we shall go into a little later.
For now, you can check out this TGM Panel presentation
So who is responsible for TGM Panel?
TGM Panel as we have already mentioned is owned by TGM Research who is a market research company which is based in Dubai, the United Arab Emirates.
The founder is Greg Laski and comes with a wealth of experience in market research and the founder of a travel company focused mainly within Asia.
---
How does TGM Panel Make Money? 
If you ever wanted to know just how TGM Panel actually make their money especially as it costs you nothing to join then here it is.
Market research plays an important role for all businesses no matter how big they are, the only problem is that large budgets are really what you need which often leaves the smaller businesses sort of by the wayside.
This helps to look at current markets and whether there is room to expand them and to look at new possible markets.
Consumer behaviour also plays an important role along with trends.
TGM Panel operates within affiliate marketing, which is a trusted business strategy and means their job is to connect people like you and me to 3rd party surveys.
On completion of those surveys, TGM Panel is paid a commission by the 3rd party company and pay a portion of it to the TGM member responsible for completing the survey.
That's it, so TGM Panel's job is to connect other people to 3rd party resources.
---
How does TGM Panel

W

ork?
Once you have signed up and activated your account by replying to an email sent by TGM Panel you need to complete your survey profile.
By doing this it will enable TGM Panel to match you with the right surveys.
As TGM Panel is a dedicated online survey resource, not to be confused with a GPT or get paid to do surveys and other tasks site.
Then it is their job only to supply surveys.
So, what we have here are only 2 ways of making money with TGM Panel…
Taking surveys
Referring other people to join TGM Panel
What is unique about TGM Panel, is that they have dedicated websites for countries that can take part in their surveys.
This means that they are not like other sites where everybody no matter which country you come from would be allocated the same surveys.
The reason why so many people from different countries often do not get many surveys to take part in.
The surveys often take between 2 minutes up to and as long as 30 minutes.
Points are what you are paid in which equate to 1 point = $1 or if you are in the UK 1 point = £1 which is a little unfair because the pound is worth more than the dollar.
These can be converted into cash when the time comes to cash out.
Ranging from $0.10 up to $2.35 but the latter don't come around too often.
However, I would expect most of the surveys to be in and about the $0.30 range.
Any new surveys that become available are sent via email to your inbox and I do believe you can even have them sent to you as an SMS message.
The website is optimized so that you shouldn't have a problem taking surveys through a mobile device.
Referring others to join 
People tend to ignore referring others after they have introduced family and friends and if you learn the correct way to recruit could be a nice little earner.
Every person who joins through your unique affiliate link will entitle you to 15% off everything your referral earns and that's for life.
Just think, get 100 people to join and they all earned $10 a week would mean you would receive.
How you get paid
There are 3 ways to redeem your money
Amazon e-vouchers, min payment threshold $10
Paypal, min payment threshold $8
G-codes or gift codes, min payment threshold $10
The first payment can take anywhere up to 10 days and then 5-6 working days thereafter.
Not sure about you, but payments are usually instant with Paypal so I guess TGM Panel are holding your money back to make interest.
---
How much can you Realistically make with TGM Panel?
You have to be realistic about doing online surveys and how much they pay because it ain't as much as what many people claim.
The biggest problem with online surveys is the lack of surveys that will be allocated to you.
Even a steady flow of surveys doesn't necessarily mean that you will qualify for any and even the ones you do qualify for, you still might have issues completing them.
What you do need with online surveys is a lot of dedication and patience because it does get monotonous answering the same questions time and time again.
Based on past experience you should be able to achieve between $50 and $150 a month and that will be with dedicating a lot of time.
A good guideline is that you would complete around 20% of the surveys.
So, if we took an example of 100 surveys, you'd probably complete 20 surveys averaging $0.40 (on the high side) would earn you $8.
Based on that formula just to earn $32 you would have had to have been allocated 400 surveys and you'd be lucky if you were allocated half that amount.
Now, realistically, could you go through 400 surveys knowing that there were 80 that you may complete?
I remember those days myself and realized I had to find another way especially with wanting to have the quality of life I was looking for.
---
Who is TGM Panel

 F

or?
Anybody who enjoys completing online surveys but be aware that TGM Panel is open to certain countries although I see that as pretty extensive.
Through our research we found the following countries to have access to their own dedicated survey website.
Algeria, Argentina, Australia, Austria, Bangladesh, Belgium, Brazil, Bulgaria, Canada, Chile, China, Croatia, Czech Republic, Denmark, Egypt, Finland, France, Germany, Greece, Hong Kong, Hungary, India, Indonesia, Ireland, Italy, Japan, Jordan, Kenya, Kuwait, Malaysia, Morocco, Netherland, New Zealand, Nigeria, Pakistan, Philippines, Poland, Portugal, Qatar, Romania, Saudi Arabia, Serbia, Singapore, Slovakia, Slovenia, South Afrika, Spain, Sweden, Thailand, Tunisia, Turkey, Ukraine, UAE, USA, Vietnam
With other countries been added as and when but as you can see covers most countries in the world.
As TGM Panel is unique and separating the countries then this should mean that the surveys you see in your panel should be available to your country.
Remember though that the country-specific has its own URL.
---
What we liked about TGM Panel
Most countries throughout the world have access which is indicated by country-specific websites which also makes TGM Panel quite unique in that respect.
Customer support, when we tried, seemed to work just fine and we got a reply back pretty quickly.
Low cash out threshold of $10
---
What we don't like about TGM Panel
Very low earning potential
There is a probability that you will only complete 20% of the surveys that are given to you which includes the ones that you will be thrown out of just when you think that you completed them.
Payments held back for up to 10 days for the first withdrawal and 5-6 business days for any subsequent withdrawals. there should be no reason for this as most survey sites using Paypal payout instantly
There is no mobile app although it is my understanding that the website is mobile-friendly so there shouldn't be a problem.
---
Is TGM Panel

a SCAM or LEGIT?
There has been a lot of thought put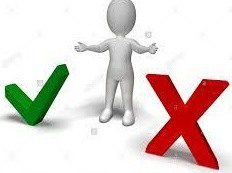 into the website layout, ease of use and the fact that they have country-specific dedicated websites.
So no we do believe TGM Panel is legit and not a scam.
Although if you take a look at some of the reviews you will find many stating the opposite.
You have to understand that you will not qualify for every survey you select and that is not specific to TGM Panel but the same with all other surveys sites.
Even the ones that you do qualify for, even after spending 20 minutes completing one you could still be disqualified.
However, the point to note here is that this will not be down to TGM Panel but the 3rd party survey provider.
---
TGM Panel Review

: Final Thoughts!
TGM Panel and opportunities like these might be your way of starting to learn how to make money online, I know it was for me.
However, these sites are not to be looked at as a way of replacing a full-time job.
If doing online surveys is something that you like doing then we'd suggest you check out, Reward XP, Idle Empire, Swagbucks
If you are looking for a way to make money and replace a job then you are going to have to invest in yourself.

---
Feedback, Comments and Subscribe
Ok, guys what did you think?
If you did enjoy this TGM Panel review then why not spread a little love by sharing on social media.
Maybe you are or have been a member of TGM Panel, in that case, we'd love to hear about your experience.
As always, any questions can you put down in the comments section below.
Until next time, stay safe.
#PaidSurveys, #onlinesurveys, #MakeMoney, #MakeMoneyFromHome, #Money, #FreeMoney, #FreeGiftCards, #TGMPanel