Hey Guys, welcome to my Mega Marketing Pro review
A marketing platform that is automated

to a certain degree, offers many traffic sources that you can use to promote your campaigns.
Is this a legit make-money opportunity or a scam that you should definitely avoid?
Well, this is why you are here but before we get into this Mega Marketing Pro review.
We'd just like to declare that we aren't associated with Mega Marketing Pro in any way shape or form.
This means we are not getting paid for this review but what you will get is an honest no holds barred account of what this system is about.
That way you will know what you might be getting yourself into and whether you should pursue this further.
---
[Affiliate Disclosure: Mega Marketing Pro Review has been thoroughly researched from information and testimonials that are in the public domain. This post may contain affiliate links which means we may earn a small commission, however, this won't affect what you pay!]
---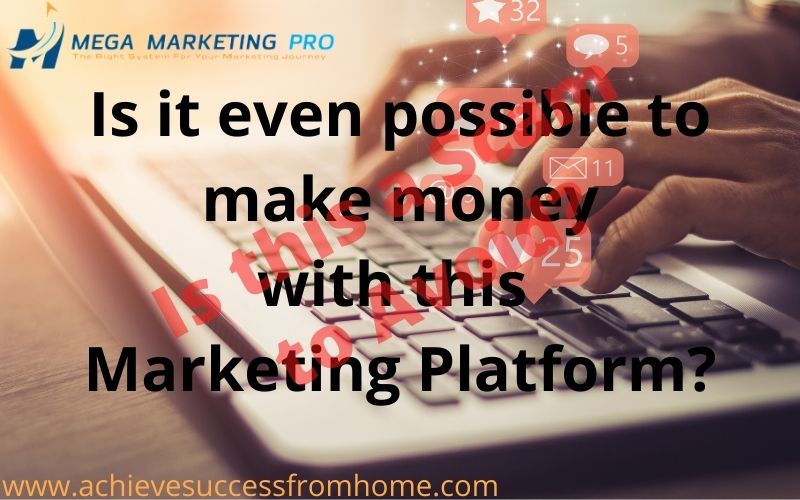 Product:
Mega Marketing Pro
Founder: Edward Keyte
Website: www.megamarketing.pro
Product Description: Marketing platform MLM
Cost to join: Free to join
Recommended: No
Summary: Mega Marketing Pro is a done-for-you marketing system that promotes many various traffic platforms.
There is also some sort of training on Facebook and YouTube of which I wouldn't hold up any hope of learning much.
It's very basic and something that we thought was there to just expand on the website.
The main goal of this system is to leverage its members into promoting Paraiba which is a private bank.
Based on a small island off the east coast of Africa (Mwali) with no links to current world banks.
Does this sound a little iffy? Well, it should do!
Where you make money investing, with an emphasis we see on Crypto and introducing others to join so I guess we could say it's an MLM.
As such your main goal is recruiting.
Mega Marketing Pro Review – TOC
What is Mega Marketing Pro About?

Mega Marketing Pro is a website promoting many applications which we will go into more detail about a little later.
Which came onto the scene in early 2021.
Immediately when you access the website you will find it a little confusing as to what it actually offers.
The platform is specifically set up with a number of landing pages just ready for you to select and use to promote the main platform.
Paraiba is just one, that claims to be a private bank that allows you to invest in Crypto.
So in essence what you are doing is promoting that same platform with the hope that someone will join your team.
There are a lot of marketing platforms that you have access to which can help you promote Paraiba.
The problem here is that most if not all of these traffic sources are databases that people join and where you promote the same stuff to each other.
Not like Google where you can find around 4.5 billion people looking for anything and everything.
Who is Edward Keyte?
Edward Keyte is an English guy responsible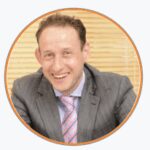 for the Mega Marketing Pro system.
There isn't a lot of third-party information about him so we can't confirm what experiences he has or whether he has had any success.
If you head over to his YouTube channel you can find nearly 7k subscribers with over 681 videos.
Giving away plenty of free advice although much of it is Clickbait.
What do They Teach at Mega Marketing Pro?
Well, really not a lot, in fact, according to the website they teach Facebook and YouTube at a very basic level and it is very basic.
The whole purpose of the site is to get people to join and promote Mega Marketing Pro, Paraiba, and Royal Q along with the many traffic sources.
The traffic sources are not the type that we would recommend but more on that a little later.
Who is Mega Marketing Pro For?
Not for complete beginners because there really isn't anything taught to any degree.
So what you might find are marketers with a certain amount of experience but even that is pushing things a little.
Let's just say that we have experience and we wouldn't use this platform.
How Much Does it Cost to Join Mega Marketing Pro?
It doesn't cost you anything to join Mega Marketing Pro but you will have to pay if you are hoping to make money from this type of business.
The main platforms are Paraiba and Royal Q which are trading platforms with the main emphasis on trading Crypto.
So it can cost you as much as you are willing to invest but remember what we said earlier, Paraiba is a private bank in the middle of nowhere.
There are no comebacks here just like places like Panama which are known locations for laundering.
We have reviewed several so-called business opportunities using a similar setup with many people losing thousands so the choice is yours.
What You Get With Mega Marketing Pro?
There are several simple steps that you have to complete before moving forward and progressing with your automated business.
So what is the business you may ask?
Well, you basically become a member to promote Mega Marketing Pro in the hopes that many will take up your offer to join.
There's some basic training on social media which we wouldn't pay too much attention to although if you know absolutely nothing then you might benefit.
Here are the 5 steps that you would need to do first and all come with a video explaining what you need to do…
Step #1 – Getting Started
Watch the 8-minute video
Join the private Facebook group
Setup with Paraiba or Royal Q
Choose you're done for you lead capture page
Step #2 – Join Paraiba
This is the main marketing platform with an affiliate program that will enable you to make commissions by recruiting others to join.
For more information about Paraiba, you can find it here.
Step #3 – Join Royal Q
Royal Q is another trading platform that's main trades are crypto.
For more information about Royal Q, you can read about it here.
Step #4 – Join Leadsleap
This is a lead generation platform where you can find tools to help in your marketing.
Leadsleap is an exchange site where you promote your campaigns to other members who are promoting their campaigns.
You can make commissions by introducing others to join Leadsleap.
Step #5 – Autoresponder
Listening to the video in step 5 by Keyte, he recommends SendShark as the autoresponder to use which will cost you $25/month.
The advantage of using this autoresponder is that you are not restricted by the number of email subscribers in your list.
Here's a breakdown of what you can hope to find on the marketing dropdown tab…
The traffic sources below are where you can promote your campaigns for many free.
However many are exchanges which means that you will only be promoting your campaigns to people who join and become members…
Some of these traffic sources are Solo ads which are where you purchase a package but the problem here is that these lists are old and can't be trusted.
Besides, many get roped into Solo Ads thinking they are going to make a killing only to be quickly disappointed and these are normally beginners.
TeamBuildClub
Five Figure Day
Jaszdeep Solo Ads
Udimi Solo Ads
MLM Leads
Scalable Solo Ads
Leads Leap
Traffic Mail Boost
Crypto Pros
Traffic Ad Bar
Lead Skimmer
Herculist
European safe list
Leased Ad Space
State Of The Art Mailers
List Surfing
List Jumper
List Impact
Ad Chiever
Pangea
The best way for finding traffic is through SEO or search engine optimization and yes it takes time but the best traffic you will find.
After all, Google manages around 4.5 billion users with over 8 billion searches every day.
Is Mega Marketing Pro a Scam?
We can't say that Mega Marketing Pro is a scam because it doesn't cost you anything to join.
Although it will cost you at some point if you want to start earning through Paraiba and Royal Q.
There are a bunch of applications that Mega Marketing Pro promotes in total as of this review 22 which I wouldn't pay too much attention to.
In fact, there is nothing we like about this platform and certainly would not recommend this to anyone.

Mega Marketing PROS and CONS
You aren't going to be learning much with this marketing platform
PROS
The Platform Is Free To Join:
Unfortunately, that is the only thing we like about this platform although you will be wasting a lot of your time here.
CONS
We couldn't find any third-party reviews or feedback regarding this marketing platform.
No Real Information About The Founder:
Edward Keyte is a bit of a closed shop as we couldn't find any information about him meaning we couldn't confirm whether he was legit or not.
The Website Is A Mix Match And Very Confusing:
They say that first impressions go a long way, well the first thing we thought when we joined Mega Marketing Pro was confusion.
Any beginner looking to make money online should not join Mega Marketing Pro because you really are not going to learn anything.
They call this a business but all you are doing is promoting Mega Marketing Pro in the hopes that others will join.
But even if they did join for you to make any money from them they would need to join one of the three platforms.
You might be able to join as a free member but at the end of the day, they are trying to get you involved in their MLM business model.
Mega Marketing Pro Review – Final Thoughts!
It's clear that many people may be attracted to this marketing platform simply because of the free element.
You might even be attracted to this platform because of some training but at the end of the day, it is an MLM.
There is no real business opportunity here except for the business of trying to recruit more people to join Mega Marketing Pro.
The real purpose is to get you involved and for you to invest with Paraiba and Royal Q which are not regulated companies.
Paraiba, states that it is a private bank on a small island off the east coast of Africa where regulations do not apply.
Doesn't that sound a little risky because it should?
What happens with this type of business is that you may earn and get paid some money in the interim period and you will feel ok about this.
But in the early days, you won't be earning much so it's in their interest to pay you and besides it will give you more confidence to invest more.
When you start investing more which many will that's when issues will start when it comes to paying out, like software issues.
Then you'll find that there is no support and you will be left without a pot to piss in.
People invest in these schemes all the time because of the fact that they are going to become rich overnight and guess what, it never happens.
Invest in yourself and learn how to create a business that you can call your own with no risks and as much flexibility as you would like.
If that interests you then we would love to share with you what we do in the next section.
How we Make Passive Income Online?
Passive income is the dream of many where your business runs 24/7 and you get paid consistently.
We believe affiliate marketing is one of the best business models that will allow you to do this.
A simple process that anybody can learn that allows you to promote any product or service that you like.
It is also very cost-effective and can be done on a very low budget.
All you have to do is connect the customer with the merchant and your job is done, and once the customer buys you make a commission.
Wealthy Affiliate is the company that teaches everything about affiliate marketing and the great thing about this is it won't cost you a dime to look.

Mega Marketing Pro Review FAQs
Just some of the questions that you can find people asking in the search engines.
What Is Paraiba Investment?
This is supposed to be a private bank that claims to deliver bespoke solutions for its clients and promise big returns.
Where Is Paraiba World Based?
They are situated on the island of Mohéli which is the smallest of three islands off the east coast of Africa and belongs to France.
When Did Paraiba World Start?
Paraiba World was founded in October 2019 and is a licensed global financial institution.
Is Paraiba World A Good Investment?
Well, let's take a look at it this way.
They claim to be a private bank that has no links to the central banking system and is situated on a small island.
Off the coast of Africa with a population of around 38,000.
Their website has very little information about how they would handle your investment and are not regulated.
Feedback, Comments and Subscribe
Hope you guys got some benefit out of this Mega Marketing Pro review and if you have anything to add be sure to put your questions in the section below.
Once again thank you and stay safe.