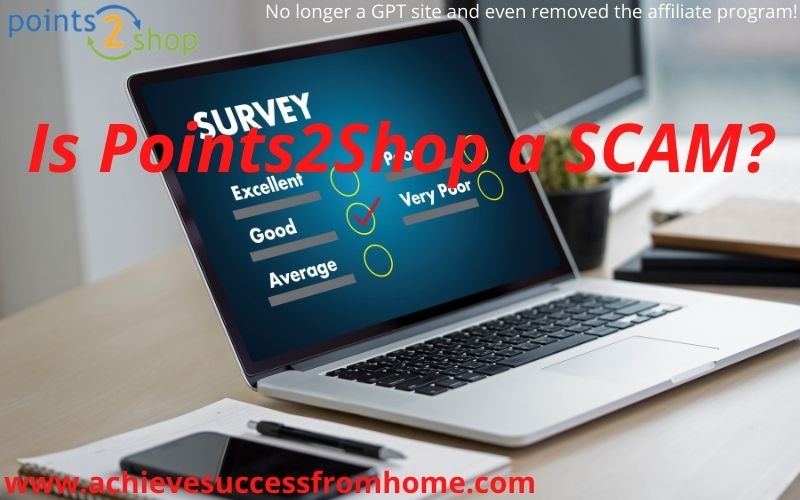 Hi, I'm Mick and welcome to the
Points2Shop.com review
Online surveys are a place most people tend to check out when they first start looking for ways to make money online.
However, finding the right opportunity can be a daunting task as there are so many scams out there.
That's why it is imperative that you carry out thorough research first, that way it can help save time and find legitimate opportunities.
So where are we with Points2Shop.com and as it has been around for a number of years is it any good?
In this Points2Shop.com review, we will give you an honest account with all the facts, that way you can decide for yourself whether to join or not.
Before we start let me be clear about one thing, we are not associated with Points2Shop.com in any way.
Therefore you won't find us pitching or trying to sell you anything.
That said, let's dive right in.
---
[Affiliate Disclosure: This post may contain affiliate links which means I may earn a small commission if you purchase anything through one of the links. However, this will not affect what you pay!]
---

Product: Points2Shop
Founder: Mathis De Jong
Product Description: Market research, surveys
Website: www.points2shop.com
Price of product: Free to join
Recommended: No
Summary: Points2Shop as the name suggests up until recently, as in March 2021 was a GPT site where you would get paid points for doing a number of activities.
Such as surveys, shopping etc and when you reached your minimum threshold you could exchange those points for cash.
As I mentioned in March 2021 Points2Shop has moved away from being a GPT site and focused merely on providing only surveys to its members.
A big change that many of the existing members are not happy with and as it cuts the number of ways of earning down than to keep up with demand surveys will have to be forthcoming.
Only time will tell whether their decision to move in this direction is a clever one or one that they will regret.
One thing that will not change and that is the lack of earning potential and if you are happy with this then that's ok with us.
I remember those days well when I first started looking for ways to make money online and realized pretty quickly that I was never going to be rich doing them.
I had to find a better way.

---
If you are sick and tired of SCAMS, Pyramid schemes, MLMs, recruiting, having to purchase stocks, haggling family, friends and customers. Looking for a proven method of making money online, then check out my #1 recommendation. 
---
Internal Summary and Navigation
---
What is Points2Shop about and who are the Founders?
Points2Shop.com was founded in June 2007 and up until March 2021 was a GPT site where members would get rewarded in points for doing a series of simple tasks.
However, since March 2021, Points2Shop has decided to do away with that business model and become a dedicated survey site.
A major change and one that current members are not happy with simply because of the lack of alternative ways to make money.
Points2Shop even took away the affiliate referral program which allowed the members to recruit others into joining and make commissions on the referrals earnings.
With over 13 million members and over 250k Facebook fans a pretty popular site but is it going to stay that way after those big changes?
One thing that Points2Shop.com will have to do is ensure demand is met regarding surveys as it's the only method of earning.
Otherwise, I can see members leaving in their hundreds.
So who is responsible for Points2Shop?
Points2Shop was founded by Mathis De Jong in 2007 and based in Alpharetta which is in Georgia, US.
---
How does Points2Shop Make Money? 
Points2Shop provide a way to connect people like you and me to surveys that are provided by 3rd party companies that belong to the market research industry.
Market research is an important business strategy that helps to find new markets and ways to expand existing ones so those big companies can compete at the very top.
Consumer behaviour also plays a very important role in all of this too.
So basically Points2Shop are the middleman and once they connect people and providing the surveys are completed, then they will receive a commission.
It is their job then to share the commission amongst the members who were responsible for completing the surveys.
This is all done under the guise of affiliate marketing which is what this website you are currently on works within.
---
How does Points2Shop

W

ork?
Now that Points2Shop has removed all the other activities other than surveys this means the site isn't overcrowded and much easier to navigate.
Becoming a member of Points2Shop is straightforward and only requires basic information.
A quick reply to an email sent to you to activate your account and you are ready to go.
Your first priority, once you sign in to your member's area, should be to fill in the questionnaire which shouldn't take you too long.
The questions will cover…
Ethnicity, 1
Household, 29
Education, 4
Occupation, 14
Auto, 16
Food and beverage, 9
Hobbies and interests, 8
Electronics, 11
Computer and video gaming, 8
Media, 10
Travel, 10
Smoking and tobacco, 5
Healthcare, 20
Research, 4
Mother and baby, 5
Region, 1
This is a requirement otherwise Points2Shop will not be able to match the right surveys to your profile.
Surveys are the only method of earning
Because surveys are the only source of income now at Points2Shop that means you have to rely on a good flow of surveys coming your way.
You should also take into consideration that you will not qualify for every survey that is allocated to you.
In fact, work on the basis that you are only going to qualify for around 20% of the surveys sent out and you can't go far wrong.
Obviously, there are a few factors to take into consideration, locality been one of the main ones.
You can find surveys taking just a few minutes to some that are over 30 minutes long but the latter is not so common.
Expect to earn between $0.25 to around $2.75 with an average survey paying you around the $0.30 mark.
How you get paid
On the old system, there was a fair number of different methods that you could use to redeem your cash.
On this new system, the number has been drastically reduced and whilst it might be good for Points2Shop it might not suit everybody.
Amazon gift cards, min $10, sent to your email address within 1-4 days
G-codes, min $10, sent to your email address within 1 day
Paypal, min $4
Payment processing with Paypal can take between 1 and 4 business working days and a handling fee of 2% for all money transfers.
---
How much can you Realistically make with Points2Shop?
This all depends on how much time that you dedicate to the site.
Normally what happens is people will spend a couple of hours at the end of the working day.
To be honest, as I remember, spending 2 hours was long enough because I spent most of the time not qualifying for the surveys even though they had been allocated to me.
Even when I qualified and was taking the survey, after 20 minutes thinking that I'd just completed a $1 survey, I would get thrown out for no reason at all.
Talk about frustrating and mind-numbing!
You have to take your hat off to some people who spend all day doing online surveys only to have earned maybe $5.
Even if you said $5 a day then that would be $150 for the month and for some people that might be regarded as a lot of money.
$150 works out at around $0.94/an hour which when you put it like that is not so good.
But, as I said, it all depends on how dedicated you are and remember you have to be truthful also.
Some of the questions are to cross-reference answers that you have already given and if they don't match you will be disqualified.
A guideline to what you could earn would be between $50 and $150 a month with obviously some earning more and some earning less.
---
Who is Points2Shop

 F

or?
Since the move to the new website, a lot of things have changed, with all the tasks other than surveys removed, people are not happy.
This means unless Points2Shop can provide enough surveys to its members then because there is nothing else to occupy your time people will leave.
That said, Points2Shop is available to most countries throughout the world but some countries will struggle with the number of surveys allocated.
Especially as the language of use is English
What we noticed for some reason is that people living in California are not permitted to use the site and we couldn't find out why.
---
What we liked about Points2Shop
There wasn't a great deal that we liked about

Points2Shop since they did away with the GPT business model, which means that the earning potential is down to only paid surveys.
Free to join,

although we would suggest that you researched whether there are any restrictions on the countries that have access to the site.
Unfortunately due to the lack of information on their website, it is not possible to know unless you get in touch with support.
The site since this major change is so much easier to navigate.
The number of surveys available seems to be above average which is great since they removed the tasks and the referral program.
A member of the Better Business Bureau since January 2013 and have an A rating but are not accredited.
---
What we don't like about Points2Shop
Very low earning potential but this is the norm when we are talking about online surveys and reward sites.
The only way to make money with Points2Shop is through paid surveys since they moved from a GPT site to a dedicated survey site.
Withholding payments is an issue where it can take 4 business days for your reward to be processed.
There is also a 2% admin charge for transferring cash.
Expect to qualify and complete around 20% of the surveys that are allocated to your account.
New platform as of March 2021, which means that Points2Shop are no longer a GPT site.
The only method of earning now is through paid surveys.
The site is available worldwide although there is a restriction on members coming from California on the new platform and is something we could not find a reason for.
Lack of information on the website especially as they have only just gone through some major changes.
---
Is Points2Shop

a SCAM or LEGIT?
Points2Shop as we can see is not a scam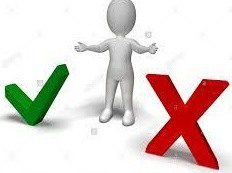 but this is not a site that we would recommend basically on the low earning potential.
According to what we found out, Points2Shop was a respected GPT site and had plenty of other ways that you could earn.
Since the change, the emphasis is solely on paid surveys and through our experiences, we found that there is never enough surveys to go around.
If this is the case with Points2Shop then they will have shot themselves in the foot because members will leave and move to other sites.
If there is something positive to come out of this and that's the website is a lot slicker and easier to navigate.
---
Points2Shop Review

: Final Thoughts!
Only time will tell whether the changes that Points2Shop have chosen to take will be a success or not.
The only reason we can see with this change is that Points2Shop must be going to up their game and ensure that there are enough surveys to go around.
We already see long-standing members not taking kindly to the changes and many complaining about accounts have been closed and funds disappearing.
You might like to check out these alternatives that we believe are much better than Points2Shop.com.
Swagbucks, Reward XP,  Idle Empire or FreeSkins
However, if you really want to earn some good money then…

---
Feedback, Comments and Subscribe
Ok, guys, hope you enjoyed this Points2Shop.com review and that we answered most of your questions.
Remember, if you have any questions for us to just put them down in the comments section and we will get back to you.
We answer all our reader's comments.
Until next time, stay safe.