Welcome to this Mint Builder Review
One of the most stable commodities to get involved in is Gold but how would you go about that?
Well, MintBuilder offers a way where you can purchase bullion, whether we are talking about, Gold or Silver or collectable coins at wholesale.
They also offer a business opportunity but as we see with so many of these multi-level businesses, you have to be very careful.
It's great that you are doing your own research as it's the only way to avoid scams and find legit business opportunities.
Before we get started we'd just like to point out that we are not associated with MintBuilder in any way.
Therefore you won't find us pitching or trying to sell anything but what you will get is the full lowdown on who MintBuilder is.
That way you will be able to decide whether this opportunity is one to look at or one that you should walk away from.
That being said, let's get right into it.
---
[Affiliate Disclosure: This Mint Builder Review has been thoroughly researched from information and testimonials that are in the public domain. This post may contain affiliate links which means we may earn a small commission, however, this won't affect what you pay!]
---
Mint Builder Review – Summary
Product: Mint Builder
Founder: Matt Barkes
Website: www.mintbuilder.com
Product Description: MLM business in the bullion niche
Cost to join: $0 – 372.75/month
Recommended: No
Summary: The multi-level marketing business doesn't sit right with us, not because we hate it but because it serves well for some people.
It's because of our history with them and the fact that they never worked for us.
They are designed to only benefit a few people and unless you are part of that select few then forget it because you won't earn anything.
Ok, there are exceptions to the rule and you might do ok but that is highly unlikely.
That's why affiliate marketing for us is a much better way.
Mint Builder Review – Table Of Contents
What is Mint Builder About?
Mint Builder is a business that operates within the gold and silver industry and works under the multi-level marketing business model.
Where you can purchase bullion and collectable coins and over time hopefully make some money.
The company was registered in October 2017 in Arizona, the US by the founder Matt Barkes.
The company warehouse however is based in Florida.
There are various membership options with a free membership which means you don't have to take part in the business opportunity.
Going down that route will mean that you will only be able to purchase the coins at retail.
Who is Matt Barkes?
According to what we could find on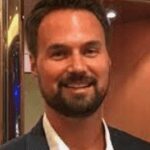 the website Matt Barkes started trading gold and solver in 1997 prior to starting ISN Coins.
This is not the first time that Matt Barkes has ventured into an online business of this kind.
Way back in 2012, he founded ISN Coins which closed around 2014 but the website is still active but promotes Mint Builder.
Both business models are almost identical but the number of products on Mint Builder far exceeds what ISN Coins sold.
If you are looking for some clarity as to who Matt Barkes is you can check out his YouTube channel here.
Is Mint Builder a Pyramid Scheme?
A business would be deemed a pyramid scheme if the sole intention of the business was to make money through recruitment only.
In other words without a product or service that gave true value.
You have to understand, that multi-level marketing businesses can not function without recruitment.
That's why they are called network marketing businesses.
Mint Builder does have a number of products that people are happy with which exempts them from being a pyramid scheme.
A lot of people might question the value of the products and that you might be able to purchase them elsewhere for a lesser amount.
Well, isn't that the case with any product out there, that's why we do research to find the same or similar product at a better price.
You might like to check out this short video…
Mint Builder Business Opportunity – What You Need to Know
What is a little confusing here is the membership levels that are highlighted on the Mint Builder website are different to the membership levels on their compensation plan.
Here we have listed what is displayed on their website.
How to get started with Mint Builder…
You can either join as a guest and purchase the products at retail or you can find a sponsor and join one of the memberships.
That enables you to purchase the products wholesale and become a part of the business opportunity.
Free membership – Retail with 25% discount 1st month
Micro saver bundle – $12.75/month, retail, 25% discount 1st month
Member platform – $27.75/month, wholesale, 25% discount 1st month
Silver piece bundle – $36.75/month, wholesale, 25% discount 1st month
Silver saver bundle – $51.75/month, wholesale, 25% discount 1st month
Platinum gram bundle – $74.25/month, wholesale, 25% disc 1st month
Around the world bundle – $79.50/month, wholesale, 25% disc 1st month
Gold gram bundle – $89.25/month, wholesale, 25% discount 1st month
Bullion and Numismatic bundle – $102/month, wholesale, 25% discount 1st month
Gold and silver bundle – $116.25/month, wholesale, 25% discount 1st month
The select few bundle – 139.50/month, wholesale, 25% discount 1st month
Global elite bundle – $372.75/month, wholesale, 25% discount
How to make money with Mint Builder…
There are two ways to make money with Mint Builder.
Retail commissions from the sale of the products
Commissions from the sale of what your team makes
Mint Builder Compensation Plan
Compensation plans should be pretty straightforward forward but they are often complicated.
This is to make you think that you are getting a better deal than what you actually are getting.
However, the Mint Builder compensation plan does appear to be pretty straightforward.
Here you can listen to the CEO, Matt Barkes explain it.
Are Mint Builder affiliates actually making money?
This is always a difficult question to answer because there is never a true answer and it depends on who you talk to.
MLMs tend to not give out income disclosures simply because they always read terribly.
What we do know though and that around 99% do not earn enough money to replace a full-time job.
That is not me coming up with fictitious figures, it's the FTC and you can read about what they have to say here.
Is Mint Builder a SCAM?
What do you guys think, after all, it's you guys who have to decide whether Mint Builder is a scam or not.
For us, we believe Mint Builder is a legit business and remember nobody is forcing you into joining the business opportunity.
You could purchase the products as a guest if you like.
A lot of people are questioning that the previous venture that Matt Barks was involved in was a pyramid scheme and it was closed down.
We couldn't find it mentioned anywhere that this was the case so it was just a business idea that didn't flourish.
However, we wouldn't recommend this opportunity simply because we do not like the MLM business model and nothing good ever comes out of it.
If purchasing gold and silver is what you want to do then we would recommend finding a reputable broker.
Here's a much better alternative where there are no risks in comparison.

What we Like About Mint Builder
They're pretty much was nothing we liked about Mint Builder.
What we Don't Like About Mint Builder
Information regarding memberships was inconsistent when we tried to cross-reference the details on the website against the compensation plans pdf.
MLMs are difficult to make any money with and require you to be good at recruitment or have a massive following.
Mint Builder Review – Final Thoughts!
The multi-level business model is not something we would recommend to anybody because they are notoriously difficult.
You have to be extremely good at recruitment and the tactics that we see affiliates adopt in a lot of cases are not ethical.
These make-money opportunities are definitely not for complete beginners to the make-money-online niche.
After a couple of years down this route trying, we found that affiliate marketing for us was a much better fit and it could be for you too.
If it's a business opportunity that you are still interested in then we'd love to share with you this opportunity in the next section.
How we Make Passive Income Online
It's not that we have anything against the MLM business model because many people are doing very well.
It's all the restrictions that we do not like and the hidden expenses which are not apparent until you have made a commitment.
We believe affiliate marketing is the best method for making money online and it allows you to promote any product or service you like.
Where…
You don't have to recruit anybody
You aren't constantly pestered by your sponsor
You don't have to purchase any stocks
You don't handle any order management, shipping or returns
You can market any product or service you like
You own the business which you don't in an MLM
A fully integrated training platform that I would recommend above all others with which I have personally had nothing but a positive experience.
Here you can join and check out the system for FREE, with no credit card details. If it isn't for you then just walk away, but you won't know until you have tried!

Mint Builder – FAQs
Here we have listed a few questions that you might ask yourself before becoming a member.
How can I join Mint Builder?
Before you can join you need to find yourself a sponsor which you are normally approached by.
If you don't have a sponsor then you can find one online by joining the private Facebook group.
Failing that you can send an email to support@mintbuilder.com and one will be appointed for you.
How can I purchase my bullion and coins?
You can either join as a guest and purchase the bullion and coins at retail or you can find a sponsor and take advantage of the 10 membership levels.
If you don't know a sponsor one will be appointed.
How long does it take to receive my purchase?
Delivery depends on your location.
Mint Builder has just one shipping warehouse which is situated in Florida.
Allow for 5-10 business working days for delivery in the US and 10-20 business working days outside of the US.
How can I turn my purchase back into cash?
If you want to cash in your purchase for any reason there are 2 ways that you can do this with Mint Builder
You can either sell the products back at the current price whatever it may be at the time.
Or, you can sell them to members within the Mint Builder community.
How do I go about cancelling my membership?
Cancelling your membership is pretty straightforward.
Just login to your account and press the cancel subscription button which will automatically send a cancellation email to your support team.
Are they any better alternatives that you could recommend?
There are many alternative opportunities out there and affiliate marketing is by far the better option.
This method is extremely cost-effective and you would not have to purchase any products, recruit others, or pay a monthly membership fee.
You can check it out here and see what you think and let us know.
Feedback, Comments and Subscribe
Ok, guys, we hope that you enjoyed this Mint Builder review.
Any questions for us just put them down below and we'll get back to you.
Until next time, stay safe