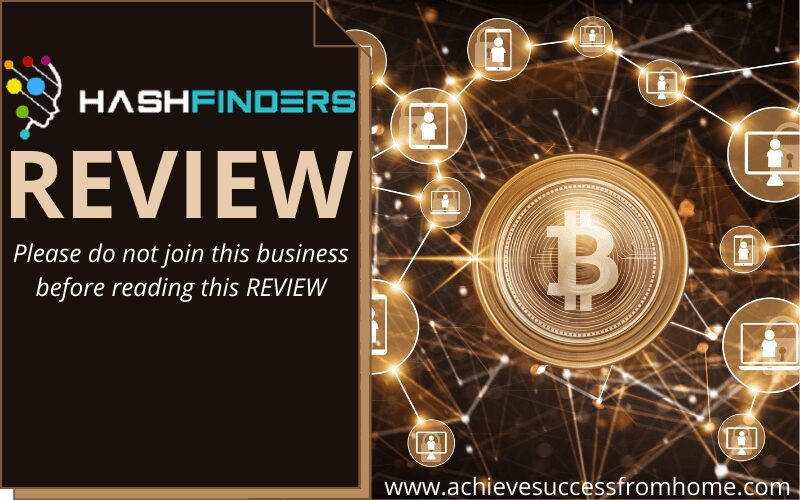 Welcome to this Hashfinders Review.
Since Bitcoins inception way back in 2008, there has been a lot of controversy as to who was responsible for the idea and to this day still, nobody knows.
In the last few months, Bitcoin has really shot into the ionosphere, and many are trying to grab a piece of the action and as of this review, there are somewhere in the region of 7,000 cryptocurrencies currently active.
When you look at any website you should be able to find the basics, like who are the founders and contact details but this is something that is missing from the Hashfinders website.
This alone should tell you that something is not right about this opportunity.
People who are knowledgeable about cryptocurrencies aren't going to waste their time with so-called opportunities like Hashfinders.
So without further ado, let's see what this Hashfinders review will unravel and see if it's a business that could be of interest to you.
---
[Affiliate Disclosure: This post may contain affiliate links which means I may earn a small commission if you purchase anything through one of the links. However, this will not affect what you pay!]
---
Product: Hashfinders
Location: Korea
Founders: Unknown
Founded: The domain was registered in 2016 and laid idle until 2019 when it was reintroduced as an MLM
Website: www.hashfinders.com
Product Description: A multi-level marketing business in the Cryptocurrency niche.
Cost to join: $100 minimum investment
Price of products: Then incremental up to level 10 for $50k
Best For: Experienced network marketers interested in Cryptocurrency and Blockchain and prepared to take risks.
Recommended: No
Summary: We see so many of these businesses trying to get in on the act but with no information on their website to validate this business opportunity you would be wise to tread carefully.
If however, you are looking for a way to earn real money without the risks that are involved with crypto then check out the link below.

---
If you are sick and tired of SCAMS, Pyramid schemes, MLMs, recruiting, having to purchase stocks, haggling family, friends and customers. Looking for a proven method of making money online, then check out my #1 recommendation. 
---
Hashfinders Review – Contents
---
What is Hashfinders about and who are the founders?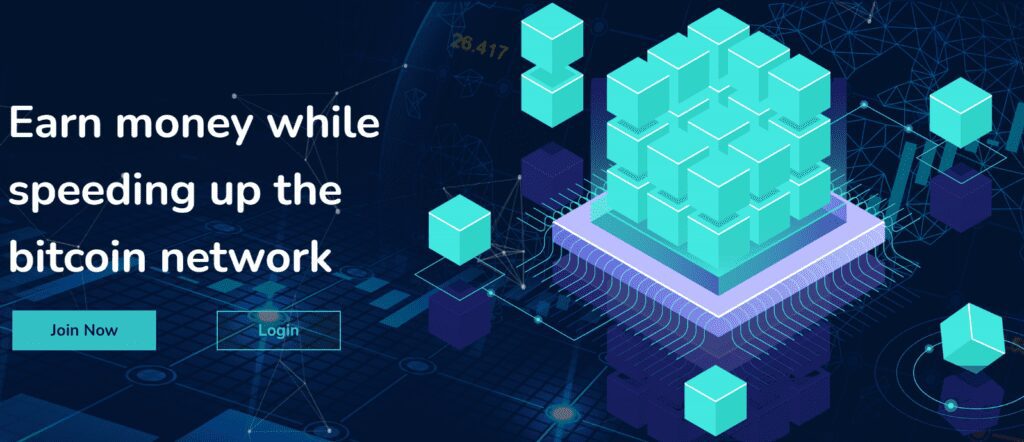 Hashfinders is a
multi-level marketing
company that trades Bitcoin.
According to the website, Hashfinders is a Korean company formed by a group that specializes in blockchain technologies, cryptography, trading and mining algorithms and develop software and tools to accelerate Bitcoin transactions.
The domain was first registered way back in 2016.
Since that period up to September 2019, there has not been any activity with the domain.
Just why there has been no activity over this period is not known but maybe it has taken them that amount of time to get their house in order.
It could be that "they" decided upon a domain name and just wanted to make claim to it.
After all "hashing" refers to terminology within Blockchain technology.
There is very little information on their website regarding owners etc and therefore you are sort of going into this opportunity blind.
Cryptocurrencies are a risky business anyway, but in recent months Bitcoin has been on the rise considerably and people are seeing this and that's why the interest in Crypto, especially Bitcoin has gone through the roof.
Whenever I see a company that is not being transparent about its business structure I tend to switch off because you need to trust the business first before you even consider investing.
---
Is Hashfinders a Pyramid Scheme?
The term pyramid scheme refers to a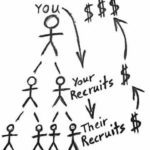 business where the members are paid for recruiting others into the scheme or business without any product or service to show.
That is exactly what we are seeing here with Hashfinders.
The promise of a 200% (ROI) return on investment sucks people into this business which is completely wrong.
Nobody can guarantee returns like this, in fact, nobody can guarantee returns period!
The only way this business can stay afloat is because of the members who are joining.
As soon as Bitcoin turns and starts to fall which it will because big investors know just how to drive the value up and know exactly when to get out.
Then people like you and me will be left with their bits in their hands.
You might like to check out this short video…
---
Let's look at the Hashfinders Products
Unfortunately, you are not going to find any products or services coming from Hashfinders.
This is in fact a membership site that you can join for a minimum of $100.
What they offer here instead is membership into their investment program that will allow you to take part in their MLM compensation plan.
There's no retail activity here, so any profit generated comes from investment from new members joining.
---
Hashfinders Business Opportunity – What you need to know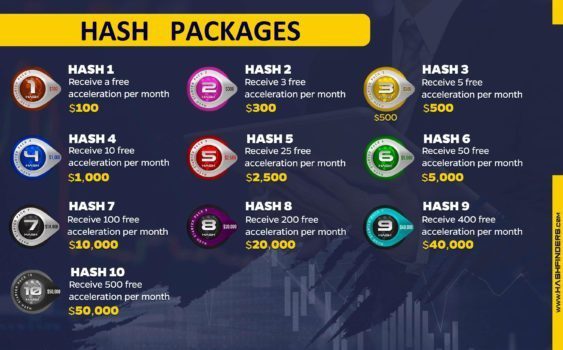 Since Bitcoin started way back in 2009, people have seen just how volatile crypto can be, but in recent times big investors are really getting involved, as we can see by the current value of Bitcoin trading at $20K.
So much so that the total allocations of 21 million Bitcoins will have to be exceeded to cope with demand.
Check this out…
If you'd purchased $100 of Bitcoins in 2010 @ their current value of $0.003, that would have bought you 33,333 BITCOIN.
At today's current market value rounded up to $20,000 you would now be worth…Wait for it…Drum roll, please…A whopping $666+ million
Hindsights a wonderful thing, right.
That been said…
---
How to become a Hashfinders Affiliate
You will need to seek out a Hashfinders affiliate or sponsor as this is required to join the program.
You can find a few Hashfinders affiliates on Facebook.
---
How to Make Money with Hashfinders
You can make money through Hashfinders by recruiting others into the scheme and becoming part of your team for which you will get a commission…
…and by purchasing a number of Hash packages that will be traded on your behalf.
---
There are 1o levels of investment defined as HASH1,2,3… that start at the minimum of $100 all the way up to HASH10 which will cost you $50K.
Hashfinders members invest Bitcoin or fractions of Bitcoin with a promise of a daily return of between .5% and 2.9%
Hash1 – $100 receive 1 free accelerator/month
Hash2 – $300 receive 3 free accelerators/month
Hash3 – $500 receive 5 free accelerators/month
Hash4 – $1000 receive 10 free accelerators/month
Hash5 – $2500 receive 25 free accelerators/month
Hash6 – $5000 receive 50 free accelerators/month
Hash7 – $10,000 receive 100 free accelerators/month
Hash8 – $20,000 receive 200 free accelerators/month
Hash9 – $40,000 receive 400 free accelerators/month
Hash10 – $50,000 receive 500 free accelerators/month
There is something called accelerators which are supposed to increase returns on your investment and the more you invest the more accelerators, the more commissions you get.
I'm sorry but that doesn't sit right with me!
---
Hashfinders Compensation Plan 
The Hashfinders compensation plan is of a binary structure that can be seen below. A typical payment structure that you see often with MLMs.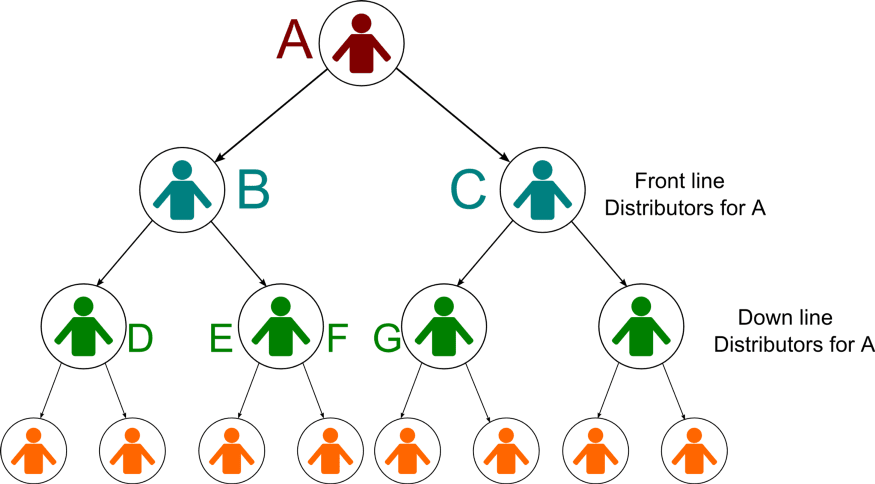 In order to qualify for bonuses, you need to have recruited 2 members and they have to do the same and for that, you will be paid 10% of your investment fund on the weaker teams side.
No member can be rewarded a binary bonus greater than the hash package you are currently on.
So if you accumulated 50,000 points from your downline and you were at Hash3 = $500 the system would only pay you $500 and the rest of the points would be deleted. 10% of 50,000 = $5,000
A potential loss of $4,500
As you can see the system forces you to invest more money by purchasing further Hash packages otherwise you will miss out.
Within the compensation plan, there are nine ranks with a points system.
As you can see below…
Finder Elite – 2000
Finder Premier  – 3000
Finder Bronze  – 18,000
Finder Silver  – 50,000
Finder Gold  – 120,00
Finder Platinum – 300,000
Finder Diamond  – 1,200,000
Finder Blue Diamond – 3,000,000
Finder President Diamond – 10,000,000
For a more detailed explanation, you can check out this pdf here.
---
Are Hashfinders affiliates actually making money?
As always this is a difficult one as MLMs tend to hide this information and besides this business hasn't been active very long.
However, with any multi-level marketing business, the ones who actually earn real money is within the top 1%.
---
What I like about Hashfinders
There is absolutely nothing I like about Hashfinders.
---
What I don't like about Hashfinders
They are not accredited with the Better Business Bureau
Google Trending
As you can see there will always be some activity at the very start but as you can see over a yearly period the interest has dwindled somewhat.
This is typical when companies first start trading but over time people realize that they have got themselves in to and then start leaving.
MLM's Are Extremely Difficult
To earn any real money you need to be extremely good at recruiting and you need to be in at the very start.
It is a known fact that between 50% and 65% leave before completing a year, which means that you are forever recruiting more to replace the ones that have left.
Cryptocurrencies Are a Risky Business
Really, no different from trading stocks and shares but with massive returns if you can get out at the right time.
Bitcoin has been doing really well and this is due to big investors coming in and taking a big slice of the pie.
Better keep an eye on your investment because Bitcoin will only be on the up whilst people are buying, and it's just a matter of time before the big investors decide to cash in.
We have seen Bitcoin peak on the 15th April 2021 at $63k and now 15th July 2021 it has levelled out at $32k.
---
Is Hashfinders a SCAM?
Hashfinders is definitely not a business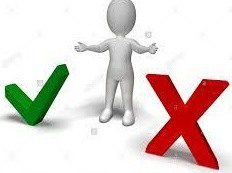 opportunity that I would recommend.
Whilst researching this business we came across far too many red flags.
With a lack of transparency on their website regarding owners and contact details, this tells me they are hiding something.
Using the MLM business model will only help certain people and these are normally the founders of the company.
With an MLM, the business cycle is all about recruiting, and whilst many may join, just as many will be leaving after a short period of time and eventually this will dry up and the business will fold.
Just who in their right mind is going to invest $50k in this business?
The fact that this company is Korean just doesn't sit right with me.
All said and done you can make some money so I guess I just wouldn't put them into this category although it is very close.

---
Hashfinders Review – Final Analysis
I'm sure you'll agree that trading, in general,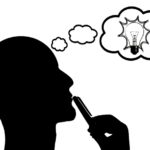 is a risky business and you do need to know what you are doing.
Financial trading systems have to be extremely quick and the further you are away from the action, such as a trading floor the slower they are.
Hashfinders know this because they talk about accelerators which you are having to pay for. Just how this works is anybody's guess.
Remember that Hashfinders trades with Bitcoin only, which is currently trading at around $20,000, so unless you have a lot of capital then you are only going to be investing in fractions of a Bitcoin, meaning returns are going to be small.
Don't forget they will be administrations costs for handling too.
It is reported that there is still some value in Bitcoin nearer to $30,000, but when the time comes and big investors will know this, then they will sell which will bring the value right down into the lower thousands.
You need to be out before this happens unless you are just going to let your Bitcoin ride.
---
How I make a Living Online if You are Interested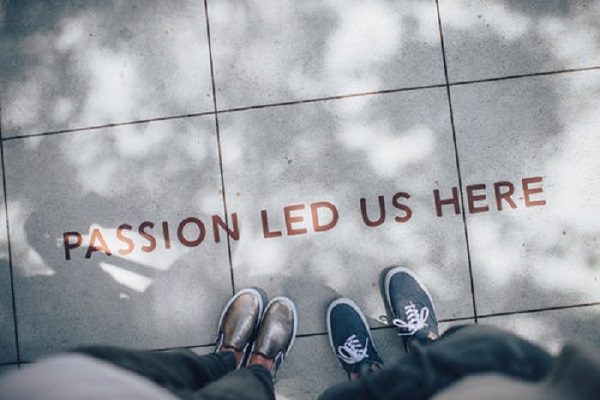 I have never been a fan of Multi-Level-Marketing for many reasons but the main ones are recruiting others, restrictions and mounting costs that you incur all the time.
I have however tried MLMs in the past and had no success whatsoever.
This business is not going to be around long and therefore the best suggestion would be to cash in your investment and start a proper business.
For me, affiliate marketing is my number choice when it comes to making money online. A business model that anyone can learn.
A very straightforward and simple business model that anyone can learn…
No recruiting others
No pressure from sponsors like you find in MLMs
No purchasing of stocks
No handling of orders, deliveries or returns
You can promote anything you like, not restricted as in an MLM
You own the business
A business that you can pass down to your kids
It's FREE to start
Just check out these success stories for yourself…
That list above was chosen at random because there are so many success stories.
If you are serious about building an online business and need help and guidance then my number one recommendation would be, Wealthy Affiliate and you can read about this training platform here.

---
Feedback, Comments and Subscribe
Hope you enjoyed this review and if you did then why not share it amongst your family and friends to better inform them of this business.
If you have any questions at all whether it's about Hashfinders or something entirely different, just put it down in the comments section below.
Until next time, stay safe.