Hey Guys, welcome to this 
Arogalife Review
It might be that you have been approached by an Arogalife distributor.
Or maybe you have just seen their marketing campaigns on social media and you want to know a little about who and what they are.
Whatever the reason, you are in the right place and in the next few minutes you should have enough information.
To make an educated decision on whether these products are what they say they are, but more importantly, is there a business opportunity.
Just to make it clear that we are not associated with Arogalife in any way and therefore you won't find us trying to sell you anything.
However, what you will get from us is an honest account of who Arogalife are, what they stand for and whether you should pursue them further.
So let's get started.
---
[Affiliate Disclosure: This Arogalife Review has been thoroughly researched from information and testimonials that are in the public domain. This post may contain affiliate links which means we may earn a small commission, however, this won't affect what you pay!]
---

Product: Arogalife or Aroga
Founder: Bill McAnalley and Shayne McAnalley
Website: www.arogalife.com
Product Description: MLM in the Health and Wellness industry
Cost to join: $49 – $997
Recommended: No
Summary: The health and wellness industry is pretty massive with a current value in the region of $5 trillion.
No wonder we see more and more of these multi-level marketing companies forming to take advantage of this lucrative market.
That's all very well providing the products are of good quality and they do what they claim they will do.
With so many of these companies to choose from offering similar products the only way to find legit companies is through plenty of research.
However, that's what we are here for to give you a helping hand.
Arogalife Review – Table of Contents
What is Arogalife About And Who Are The  Founders?
Aroga or Arogalife is a multi-level marketing business in the health and wellness industry based out of Texas, USA.
Founded in 2016 by Dr Bill McAnalley and his son Shayne.
The business offers a wide range of products for cellular wellness, essentials and skincare.
These products are mainly based on the Aloe Vera plant which for centuries we have known about its healing benefits.
The company has their own Facebook group which as of this review has just over 700 members.
The company is listed on the Better Business Bureau since 2016 but is not accredited.
The main focus on Arogalife is cellular wellness and the breakthrough they have made in recent years to help rejuvenate cells.
If what they claim actually works then this is an amazing discovery however the human body is extremely complex and pretty good itself.
At replacing dead cells with new ones.
Not sure just why we have not heard of this ourselves in the media or maybe it has just escaped us.
Here's a short promotional video that explains Apoptosis …
So, who are the founders of Arogalife?
Dr Bill McAnalley along with his son Dr Shayne McAnalley are the co-founds of Arogalife.
Bill is the chief science officer and author of several books in particular the science behind Aloe.
Through years of research analysing hundreds of plants including thousands of research studies.
He discovered that the Aloe plant had an active therapeutic component and as a result was granted 300 patents.
On uses and applications in food, components to help in cellular communications.
To help in counteracting Apoptosis, which is the death of cells in the human body.
His son Shayne decided after qualifying as a doctor to devote the first 30 years to his father's research and business.
Is Arogalife a Pyramid Scheme?
Unfortunately, MLM companies are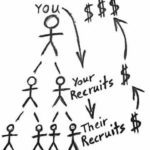 often associated with pyramid schemes for many reasons.
Mainly because of the business opportunity and how it is structured.
But there are other things to take into consideration such as do they have a product or service that is viable.
In other words, does the product or service have value and just isn't something to hide behind like we often find.
In Arogalife's situation, they do have products that many are raving about so no Arogalife is not a pyramid scheme.
You might like to check out this short video…
Arogalife Products Line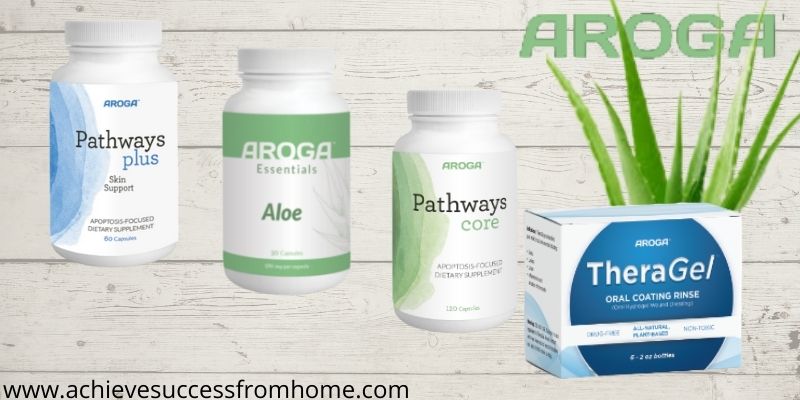 The products are priced and listed under the following categories…
Cellular Wellness / $68.75 – $148.75
Essentials / $13.75 – $68.75
Skin Care/ $68.75
Wound Care / $36.25 – $181.25
Combos / $93.75 – $203.75
The products come with a 100% money-back guarantee.
For a full product inventory along with prices, you can visit their website page here.
Arogalife Business Opportunity – What You Need to Know
If it's a business opportunity that you are seeking then this section should be the one for you.
How Much Does It Cost To Become Arogalife Wellness Partner?
To join you have to register first by entering a few particulars and once you are accepted.
Then you can go ahead and become an Arogalife Wellness Partner by selecting one of the 4 packages.
The basic package which is not in the above image can be purchased for $49 which gives you.
All the marketing material along with a state of the art website, however, you do not get any products for showing your customers.
Basic Marketing Pack – $49
Innovation Pack – $199
Plus Pack – $497
Pro Plus Pack – $997
How To Make Money With Arogalife…
There are numerous ways that you can make money with Arogalife.
You could purchase the stocks yourself and…
Sell at fairs and events, even car boot sales
Sell to family and friends
Recruit others into  your team and make commissions from their sales
If you are joining this as a sideline just for some extra cash then that's ok, but if you really want to make a go of it.
Then recruitment is key and this is something that you have to be good at.
I know through past experience that it wasn't for us because you need to have a big following for this to succeed.
Cold calling is extremely difficult, especially with all the knockbacks that you will find yourself getting. This can be soul-destroying, to say the least!
Arogalife Compensation Plan
We are not going to be going through this compensation plan in detail because often it can get a little confusing.
So what we have done for ones that love reading these often complicated plans is the pdf version here.
However, if you are like us that would rather watch a video with it explained by someone of authority then click on the link below.
Are Arogalife Wellness Partners Actually Making Any Money?
You can never seem to get to the bottom of this question because if you talk to an Arogalife Wellness Partner.
They are all going to tell you they are doing great, I mean wouldn't you, after all, you are trying to recruit others into your team, right?
So it is no surprise to us that there is no income disclosure and besides the ones that you do see are extremely depressing.
So can you make any money?
Of course, you can, but will it be enough to replace a full-time job?
Highly unlikely, and let's explain why.
When an MLM company is founded there is a launch date and we are not invited.
People with experience in network marketing with massive followings are invited and some people are even paid to do this.
The idea behind this is simple, it's to form the main structure of the business, the actual top of the pyramid.
Since this is where most of the money goes.
The actual top 1% to be precise.
So what does that mean for us mortals?
Well, it means that 99% do not earn enough to replace a full-time job.
In fact, between 50% and 65% of members leave before their first 12 months is up.
Many are in debt, due to purchasing stock and not being able to get rid of it.
Now, if you are thinking that we have just made those figures up, let me tell you we haven't as we've reviewed many of these MLMs in the past.
For some form of clarification, you can go to the Federal Trade Commission.
Unfortunately, this is the sad reality of multi-level marketing businesses.
Is Arogalife a SCAM?
So what do you guys think?
Now to put a business into that category would mean you paying your money and getting nothing in return.
However many people would call a business like this a scam because they weren't successful and didn't make any money.
There is more than enough information out there that will allow you to make the right decision.
But most people either don't believe what they are reading or think they know better or both.
At the end of the day, you are still working for someone else in an MLM and never in full control.

What we Like About Arogalife
There wasn't a great deal that we liked about Arogalife and it would appear they are just another MLM selling inferior products.
Products Are Based On Science:
With many years of exploration and studies to back up their claims or so they say.
However, we can't find any reviews of people who have tried them and seen any benefits.
Don't you think that is a little strange when they claim they've made millions?
Someone, please show me evidence that people are benefiting from taking these products and I will eat my hat!
What we Don't Like About Arogalife
Unfortunately, we did find more that we

didn't like about Arogalife which we have highlighted below.
They Are Listed On The Better Business Bureau Site:
But they are not accredited however we couldn't find any complaints either.
MLMs Are Not For The Fainthearted:
To become a success in this business model you have to be extremely good at recruiting.
They teach you to recruit family and friends and that is the last thing you should do if you want to keep your relationship intact.
What happens thereafter, you start messaging people on social media which doesn't work.
Can you accept rejection time and time again because that's what you will be going through?
The top 1% is where all the money goes:
We have already mentioned this and it's no joke.
We have tried MLMs in the past and we had no success at all but a lot of frustration and heartache.
There Are No Third Party Reviews:
This isn't unusual for an MLM, but when you are talking about the possibility of life-changing products then you'd expect reviews to be all over the internet.
We could understand if they have made such a breakthrough but how are you going to convince other people.
My Arogalife Review – Final Thoughts!
OK, Guys, we hope that the information in this Arogalife review is enough for you to decide.
Whether to pursue this business opportunity further or not.
It's not that we have anything against MLM and you can make some money but not as much as you would like.
Having said that it is all down to the individual and how much work you put into this business.
However, if it's a business opportunity that you are still looking for where there is no recruiting and you are in full control.
Then check out the next section and see what you think.
Is There a Better Business Opportunity?
It doesn't matter what business model you decide to go with you are always going to have to work hard to succeed.
If you are not an experienced network marketer or a complete beginner then affiliate marketing is by far the better solution.
Where…
You don't own or have to purchase a product or service
There is no recruiting
You can promote any product or service that you like
You don't handle customer orders as this is taken care of for you
This is your business, not like an MLM that isn't
If you have a passion and something that you love then why not create a business around it.
It is not that difficult and it won't cost you a dime and with no credit cards what do you have to lose?

---
Feedback, Comments and Subscribe
Hope you enjoyed this Arogalife review and if you did why not share it with your family and friends.
If you have anything to add or would like to ask us anything just make a note of it in the section below and we'll get back to you.
Maybe you have experience with Arogalife or know someone, then we'd love to hear about it.
Until next time, stay safe