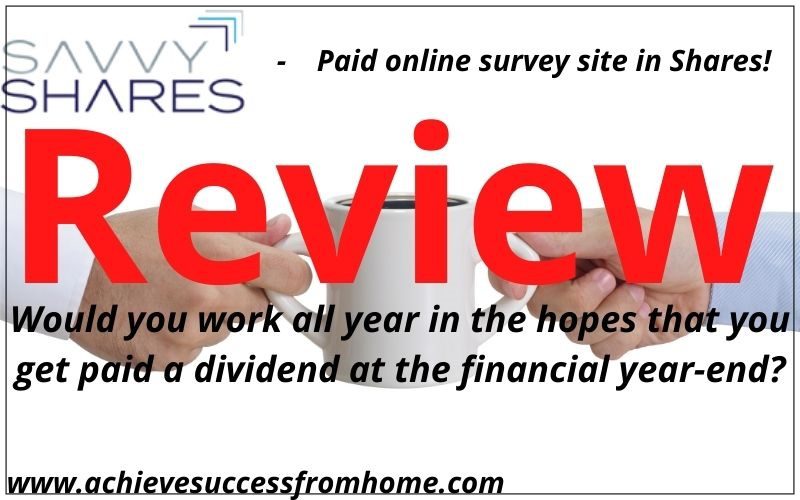 Hi, I'm Mick and welcome to this
SavvyShares Review
Doing paid online surveys is a popular choice for many people when it comes to making money online.
But, with so many of them about it can be a difficult task to find the right one especially with so many scams about.
Why it is so important to do extensive research first that way you can eliminate the bad ones and only select the good ones.
That is why we created this website, to help people like you find the right opportunities.
Before we start we'd like to mention that we are not associated with SavvyShares in any way and therefore you won't find us pitching to you however we will make some recommendations to hopefully help you.
So, let's get right into this and see what SavvyShares has to offer.
---
[Affiliate Disclosure: This post may contain affiliate links which means I may earn a small commission if you purchase anything through one of the links. However, this will not affect what you pay!]
---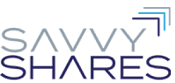 Product: SavvyShares
Founder: Luth Research
Product Description: Dedicated paid online surveys
Website: www.savvyshares.com
Price of product: Free to join
Recommended: No
Summary: Paid survey sites are all the rage nowadays as it would appear new ones are appearing all the time.
This is clearly evident by the number of new companies that hit our email inbox on a daily basis.
The problem with all surveys sites is that they have limitations on the potential earnings that you can make.
We feel that these companies abuse the people who take online surveys because you are going to have to dedicate a lot of your time for very little reward.
They are frustrating answering the same questions again and again and the amount of time that you are going to be disqualified is going to be more than what you think.
Not sure just how SavvyShares expects to continue when their sister company SurveySavvy is not performing well at all.
I mean SurveySavvy is still using checks as their method of payment and with the amount of negative feedback would you trust SavvyShares.
If you fancy a change and want to earn some real money…

---
If you are sick and tired of SCAMS, Pyramid schemes, MLMs, recruiting, having to purchase stocks, haggling family, friends and customers. Looking for a proven method of making money online, then check out my #1 recommendation. 
---
Internal Summary and Navigation
---
What is SavvyShares about and who are the Founders?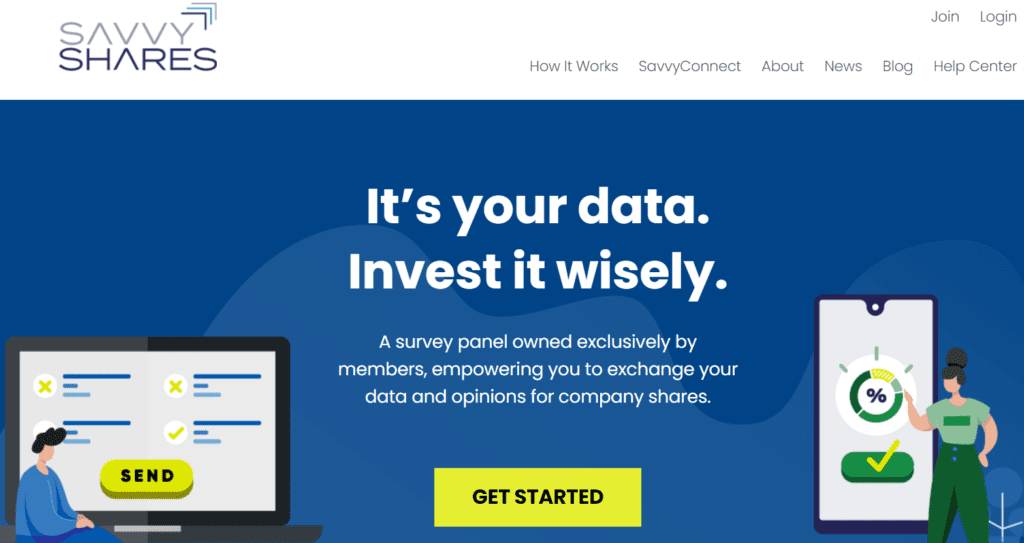 SavvyShares is a dedicated survey site that captures consumer insights and data for market research companies.
They were founded in 2020 by Luth Research and are very unique in that SavvyShares pays its members in shares which "hopefully" can be redeemed as a dividend at the end of the financial year.
This is the only online survey company of its kind where the members are the owners, with 200 million shares up for offer with a total share value of $50 million.
What you can't be and that is a member of its sister company SurveySavvy.
It is either one or the other and there is a function with the SavvyShares system whereby you can transfer from SurveySavvy to SavvyShares.
Now you have to think about this clearly, you could be part of something big by joining SavvyShares, but if they aren't performing well, then there is no way you will be receiving any dividend at year-end.
So, you could actually be working and completing surveys for nothing.
---
How does SavvyShares Make Money?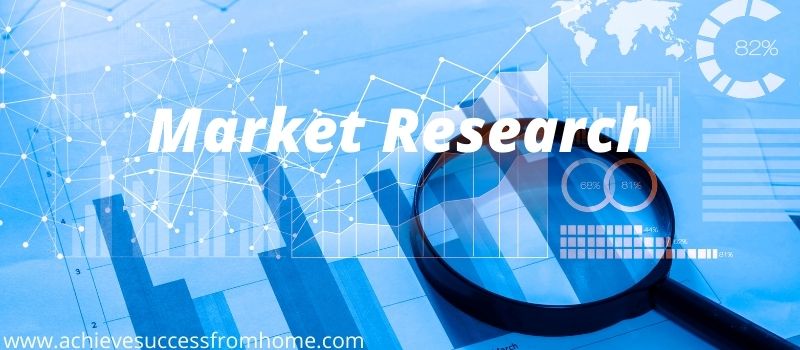 Market research is an important business strategy that helps businesses succeed in their own competitive industries.
It provides data that explore current markets and even find new ones along with consumer behaviour and trends which all helps to give them an edge in this competitive world.
SavvyShares provides a mechanism and it does this through the affiliate marketing business model.
By connecting people like you and me to 1st and 3rd party survey providers and for doing this they are paid a fee for work that is completed.
They then share that fee with a member who completed the task but as we see here instead of a fee they are given a share in the company.
---
How does SavvyShares

W

ork?

SavvyShares is a straightforward process when it comes to signing up and becoming a member.
The first process is to enter your email address which is checked to see if you are already a member of SurveySavvy their sister company.
If you are a member of SurveySavvy then you can either transfer to SavvyShares or stay with SurveySavvy.
You can't be a member of both.
If you transfer to SavvyShares you will no longer receive survey invites from SurveySavvy but you will still be able to use and earn from the affiliate referral program.
Paid Surveys
The only way to get paid at SavvyShares is through the surveys which you can find in the member's area of SavvyShares when you sign in.
You will also be notified of new surveys from time to time through emails that SavvyShares will send out to you.
Remember to check your spam folder as often that is where you can find the email.
Another thing to point out is that these surveys have a tendency to fill up pretty quickly as they come on a first-come-first-served basis.
Even though you are invited to take the survey doesn't automatically ensure that you will qualify for one.
You will have to go through a pre-qualification process first before you are redirected to the survey.
Unfortunately, you are not going to qualify for around 80% of the surveys that you are invited to.
Yes, we know that is a big figure but we have reviewed many of these sites in the past and this is the figure we have come to.
So, out of let's say 10 surveys that you are invited to expect to complete 2-3.
Obviously, the reason for this is down to your demographics so that figure could actually be bigger.
This is the frustrating thing about doing online surveys but you will find this is the same across all survey sites, you are just going to have to be patient.
Remember you will not be paid in cash but shares and the only way you will know if you have made any money will be at the financial year-end when/if dividends are handed out.
Savvy connect
Savvy connect is an app that you can install on your mobile or install as an extension for Google Chrome.
It is an additional way of delivering surveys to your mobile or laptop and a way of earning cash rewards by monitoring what you surf for on the internet.
You can download the app directly from SurveySavvy here or through the Google Play Store which is where we find a rating of 2.9/5.0 which is not good at all.
Redeem your rewards
We thought we'd seen it all when we first found out that their sister company SurveySavvy was paying their members with checks.
Now, this is a whole different ball game and something that we haven't come across before.
Just take a look at the image below and this should give you a bit of an insight as to how this should all work.
Let's take a look at the current share price and share to cash equivalent…
There are 200 million shares on offer which are capped at $50 million which equates to $0.25 a share.
Standard surveys
What they claim with these surveys at the current share price converted to the cash equivalent is $1.00 – $5.00
Standard survey based on digital data
The cash equivalent with these surveys when converted is $2.00 – $10.00
This valuation is based on the current share price of $0.25/share
If you look at the above image you will notice a mention of "Digital Tracking"
In the world of online surveys there has always been an issue about companies stealing your personal data and whether it goes on or not is hard to prove.
With digital tracking, they track you through an app that you will have installed on your mobile phone.
That means they can track everything you do through your phone and which takes into question, what about personal data like online banking etc?
They can even monitor your every step through GPS so go into a shop and they will know about it.
Now I don't know about you but we are a little keen when it comes to anything financial done through the internet, and pretty much don't trust anyone and you should be like that too, especially with all the crooks plying their trade there.
Members join these opportunities to get paid
This won't be happening here with SavvyShares, well not until the end of the financial year when dividends are due.
So, what you are really going to be doing here, is working for nothing in the hopes that you will get paid by way of a dividend which is only going to happen if the business performs well.
Don't forget the main shareholders will be getting their dividends first.
Bear in mind there will be tax to be paid on that dividend too.
For an insight into how dividends are paid out you can check this link here.
If there are dividends to be paid out then this will be done via checks which will take several weeks to receive and several days to clear at your local bank.
This opportunity is for long term investment and people join these survey sites to get paid now not in 12 months.
---
How much can you make with SavvyShares?
It's a little difficult to understand just how this whole share process at SavvyShares is going to work.
After all share prices go up and they go down, but at least if you are taking and completing surveys then shares that are distributed will affect the share price going up or that is what normally happens.
It doesn't matter if the current share price which currently is $0.25, it's what the actual share price value is at the financial year-end that counts.
For anyone who is just looking for a way to earn some money online then SavvyShares isn't the right opportunity for you.
---
Who is SavvyShares

 F

or?
SavvyShares is available as of this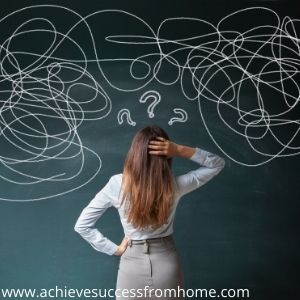 review to only US residents and it's for anyone who wants a piece of internet real estate.
I'm not sure where we stand on this because the reality of it all is that you will be working for no monetary value but a share of SavvyShares.
You have to ask where the business value of $50 million came from because we feel that is over-inflated because there is no raw data to go on.
Now to get a better idea of SavvyShares you have to research their sister company SurveySavvy and we weren't too happy with our findings.
Are you prepared to have your footsteps monitored and your financial transactions traced in the hopes that you are going to get a cut of any profits made throughout the year?
If you answer yes to the above questions then go for it but I think you know where we stand on this.
In this technical age, it is all about power and control and SavvyShares is taking this to the next level.
---
What we liked about SavvyShares
SavvyShares has only just been founded and therefore there isn't any real data to work from.

There is a mobile app that you can use although the system does appear to be mobile friendly anyway.
A new concept but whether this will take off or not only time will tell.
I personally think they will struggle with getting new members and existing members to transfer from SurveySavvy to SavvyShares.
Simply because you will be initially working for no monetary cash value and hoping that SavvyShares has performed well at the year-end.
However, SavvyShares will have already been paid for using your data.
---
What we don't like about SavvyShares
You have to trust a business 100% before you

will join and based on the feedback that we see from its sister company SurveySavvy it doesn't give us much confidence.
Just look at it as a full-time job, would you accept those terms of getting paid in shares, then why would this business be any different?
I'd like to bet the people who work at SavvyShares aren't getting paid in shares!
Lack of earning potential simply because there isn't one that we can see and people are just going to see through this.
Why would anyone work for free in the hopes that they are going to receive a reward at the end of the year? 
---
Is SavvyShares

a SCAM or LEGIT?
Well, SavvyShares is a new business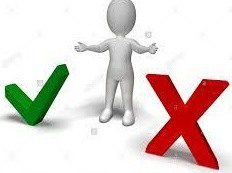 venture and therefore no data to tell us whether this might be viable or not but think about it.
The main players in SavvyShares are going to have a controlling interest when it comes to shares and they are going to be paid out first.
I wouldn't be surprised if excuses came at the end of the financial year where they hadn't performed as well as they would have hoped.
But until that first-year end comes then we can't really comment but we are bordering on it being a scam.
It would be at that time that we could determine whether SavvyShares was a scam or not, so until that time we will have to reserve judgement.
However, if you want help earning some money because you are going to need it with nothing coming from SavvyShares, then you might like to check out…
Idle Empire, Branded Surveys, Swagbucks, or Freeskins
What you might like to know about Idle Empire, is that they have a 50% referral scheme in place which could turn out very favourable if you learned how to recruit properly.
---
SavvyShares Review

: Final Thoughts!
Are you looking for a long term investment with no guarantees of whether you will earn anything?
I know of companies where they offer shares to employees when they perform well at the end of the year financial audit, but that is in addition to their salaries and only usually offered to upper management.
We don't think this will catch on at all but hey who are we?
If you have had enough of the frustration of taking online surveys and really want to earn some real money…

---
Feedback, Comments and Subscribe
Ok, guys, well what did you think and would you trust somebody monitoring your every move?
We hope we managed to get across everything that you need to know about SavvyShares and if you enjoyed this review please share it on social media.
If you have anything for us or you would like to add something then feel free to pop it down in the comments section and we'll get back to you.
Until next time, stay safe!