Hey Guys, welcome to this Flamingo Paperie Review
In this day and age where the mobile phone and the internet are key when it comes to communicating.
You have to agree that receiving a handwritten letter or greeting card with a beautiful saying goes a lot further.
Here we have a business that offers such a product and there's a business opportunity if you are looking for one.
But, before we get started we'd like to declare that we are not affiliated with Flamingo Paperlie in any way.
This means that we will provide an unbiased and honest account of who Flamingo Paperlie are and whether you should join or not.
We can't stress enough that research is extremely important and the only way to avoid scams and to find legit opportunities that are out there.
With that said, let's continue…
---
[Affiliate Disclosure: This Flamingo Paperie Review has been thoroughly researched from information and testimonials that are in the public domain. This post may contain affiliate links which means we may earn a small commission, however, this won't affect what you pay!]
---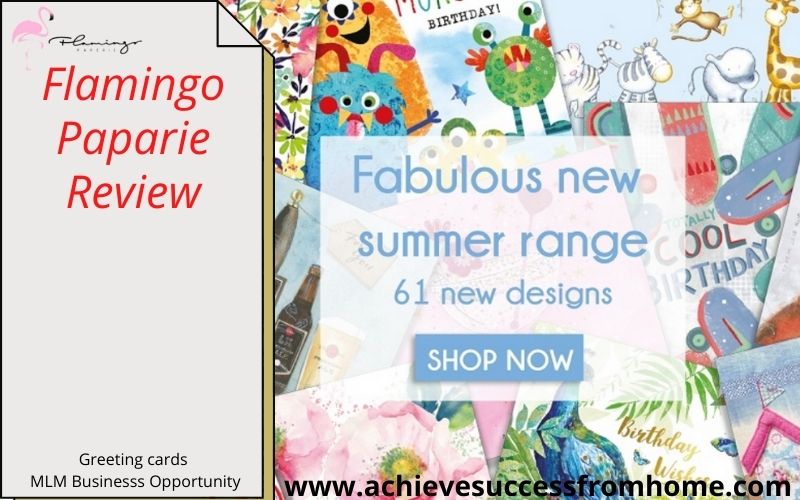 Product: Flamingo Paperie
Founder: Robin Bradley, Stuart Millar, and Shila Shaw
Website: www.flamingopaperie.com
Product Description: MLM Greeting cards business
Cost to join: £45, £95, £200
Recommended: Maybe
Summary: Flamingo Paperie is a direct selling business that manufactures and sells greeting cards and stationery.
They operate under the multi-level marketing business model where affiliates can join and sell the products.
As well as earn commissions through recruitment.
However, the income potential with Flamingo Paperlie is low and we wouldn't advise using this to replace a full-time job.
As a side-hustle maybe!
However, if you are really looking for a business opportunity where there is no recruiting and the potential is much greater.
Then you might like to take a look at this opportunity here.
Flamingo Paperie Review – TOC
What is The Flamingo Paperie About?
Flamingo Paperie is a multi-level marketing business that manufactures and sells greeting cards and stationery to the public.
The company was founded in February 2018 and is based in the UK.
It's clear to see that Flamingo Paperlie replaced Phoenix Trading which at the time was the first greetings card direct selling company in the UK.
This all came about due to an unsuccessful and costly launch into the American market.
Here's a short promotional video…
Who Are The Founders of Flamingo Paperie?
All three co-founders, Robin Bradley, Sheila Shaw, and Stuart Millar come to the table with around 75 years of direct selling experience.
As we have just mentioned they all come from Phoenix Trading which at the time was a successful company.
Branching out into other markets can be risky which is what they found and the company took a big hit as a result.
Robin Bradley was the original founder of Phoenix Trading which operated for 22 years until the doors closed.
Sheila Shaw was also involved with Phoenix Trading as the operations director.
Stuart Millar also worked at Phoenix Trading as a representative who had a team of over 6000 members and was a 6 figure earner.
He joined Robin Bradley and Sheila Shaw to start Flamingo Paperie and took across most of the artists and designs with them.
Since 2018 they have successfully expanded the brand to other countries like Australia, France, and New Zealand.
What is nice to see is that all three do not come with baggage like we often find with multi-level marketing business.
Is Flamingo Paperie a Pyramid Scheme?
MLM companies will always come under scrutiny regarding whether they are a pyramid scheme or not and Flamingo Paperie are no different.
The way that an MLM company operates and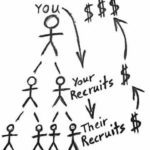 survives is due to recruitment and the top earners are key to the success of the business.
Often we see this type of business operate in a way that leaves them open to investigation by hiding behind products and services that have no value.
Flamingo Paperie doesn't have that problem due to the fact that anybody (not just a member) can purchase products from their website.
With several hundred products to choose from and it is up to the person whether they want to take advantage of the business side or not.
In other words, you could purchase the products wholesale and sell them to family and friends if you wanted.
That said, if you are looking at Flamingo Paperlie as a business venture then the main criteria is recruitment so you'd better bring your A-game.
Because just selling the products alone is not going to make enough to replace a permanent job.
So Flamingo Paperlie is not a Pyramid/Ponzi scheme and besides the UK government is very strict on this type of scheme.
Just for clarity on what a Pyramid Scheme is…
The consensus is that a company may be declared a pyramid scheme where the affiliates or representatives are paid a commission for recruitment only.
Where there isn't a product or service with an intrinsic value, which is a product that is useless and has no meaning.
In most countries this is illegal and in some countries, people go to prison for a very long time, an example would be China.
What normally happens nowadays is that companies hide behind products which makes it all the more difficult for the FTC to prosecute.
Why aren't these MLMs getting closed down?
There are so many MLMs that operate as a pyramid scheme and because there are so many it takes time for the FTC to get their act together.
After all, they only have a limited resource of people to investigate and by the time they get around to doing anything about it.
The company under investigation usually closes down and reopens as some other company probably doing the same thing but using a different name.
You might like to check out this short video…
Flamingo Paperie Products Line
Flamingo Paperie has an extensive array of products which can be seen in the categories below…
Greeting cards
Gift wrapping
Notecards and miscellaneous
Notebooks
Colouring books
Craft kits
Seasonal offerings such as Christmas, Easter, Valentine etc
They have a large team of artists who can be sorted so that you purchase from your favourite one.
Looking at the price of the products and we find them very reasonable and somewhat competitive with the high street retailers.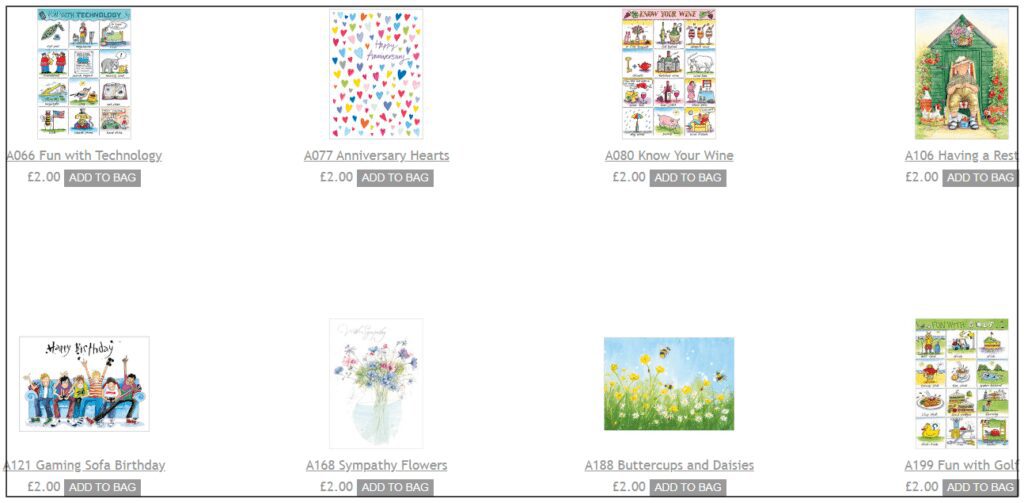 Flamingo Paperie Business Opportunity – What You Need to Know
You should always do your own research first before partaking in any business opportunity, especially an MLM because they can be thwarted with issues.
How much does it cost to become a member?
To become an affiliate you will need to find a Flamingo Paperie sponsor and if you don't know one then one will be provided.
The problem (unless you know someone) that you will find here is finding the right sponsor.
Who knows what they are doing and who will pass on their knowledge.
There are 3 starter packs which are highlighted below.
Pack #1 costs £45 and comes with £54 of Flamingo Paperie products, which consist of 30 greeting cards, and £22 for business aids and brochures.
Pack #2 costs £95 which comes with £144 of Flamingo Paperie products, which consist of 80 greeting cards, and £45 of business aids and brochures.
Pack #3 costs £200 and comes with £367.50 of Flamingo Paperie products, which consist of 200 greeting cards, 5 sheets of gift wrap and £73 for business aids and brochures.
If you become an independent partner of Flamingo Paperie then you will have your own personalized website for you to promote.
How to make money with Flamingo Paperie…
There are 2 ways that you can make money with Flamingo Paperie.
Purchase the stock for yourself and sell it to family and friends
Recruit others into your team and make a commission from their sales
Recruitment is key here if you want to excel and not for the faint-hearted.
Flamingo Paperie Compensation Plan
Compensation plans, in general, should be easy to understand but often they aren't.
They are often over-complicated to make you be that you are getting a better deal than you really are.
The Flamingo Paperie compensation plan is pretty straightforward which you can see in the below video.
Are Flamingo Paperie affiliates actually making money?
Now if affiliates at Flamingo Paperie were making a decent living then you would expect them to be shouting from the rooftops.
The reason they aren't is that there is only a small percentage who are actually making a living and this is confined to the top 1%.
These figures even make gambling look like a safe bet!
These are not some figures that we have pulled from the thin air, these are facts that come straight from the Federal Trade Commission.
Is Flamingo Paperie a SCAM?
Flamingo Paperie is not a scam.
The current owners all came from the former company Phoenix Trading which had been a success for 22 years.
Most of the current staff moved across to Flamingo Paperie from Pheonix and that certainly wouldn't have happened if they weren't happy.
The range of products is extensive and people are happy with them.
You don't have to join as an independent seller to sell the products but there is the potential for an income.

What we Like About Flamingo Paperie
You do not have to become a member in order to be able to purchase the products from their website.
They donate money to worthwhile causes which is great to see. Supporting cancer research, and children's hospices in other countries.
Including a total of over 1000 charities worldwide.
They even kept the Pheonix International Charity going even after Pheonix Trading went into receivership.
Great to see that many of the artists that were with the previous company Phoenix Trading were re-employed after its demise.
The products are very reasonably priced and competitive with the high street.
The present owners whilst unfortunate with the demise of the previous company seem to be legitimate and genuine people.
This is certainly nice to see nowadays especially as multi-level marketing businesses often come with many issues from the past histories.
What we Don't Like About Flamingo Paperie
MLM businesses are notoriously difficult to earn enough to replace a full-time job unless you are exceptional at recruiting and have a big following.
I know this sounds ridiculous but 99% do not earn enough to make a living and even end up being out of pocket.
There is a limited market nowadays which is a lot down to technology and the mobile phone and the internet.
The younger end is not interested in sending out greeting cards and is more interested in texting their friends.
Either through their mobile devices or through social media.
Flamingo Paperie Review – Final Thoughts!
It's a refreshing change to review a multi-level marketing business like Flamingo Paperie which appears to be doing everything right.
There is the potential to make some income but you are going to either sell an awful lot of greeting cards and accessories.
Or, be extremely talented at recruiting.
Whichever way, it is still going to take a lot of hard work.
With that said, we hope the information we have provided helps you to make an educated decision on whether to pursue this opportunity further or not.
But, if you are looking for a lucrative earning potential that offers so much and is extremely cost-effective.
Then we'd love to share with you a business opportunity that we would recommend to anyone 100%.
For further details please read on…
How we Make Passive Income Online
Our first 2 ventures in the make money online niche were with MLM and it didn't work out too kindly for us.
However, affiliate marketing was what we decided to go with and the reason why we earn a mid-5-figure income each month which is expanding as we speak.
Where…
You don't have to recruit
You aren't constantly pestered by your sponsor
You don't have to go to events which you will be expected to at cost
You don't have to purchase any stocks
You don't handle any order management at all
You don't handle shipping
You don't handle returns
You can market any product or service you like
You own the business which you don't in an MLM
If you are looking for a cost-effective solution then I would seriously consider Wealthy Affiliate or at least take a look.
A fully integrated training platform that I would recommend above all others with which I have personally had nothing but a positive experience.
Here you can join and check out the system for FREE, with no credit card details. If it isn't for you then just walk away, but you won't know until you have tried!

Flamingo Paperie FAQs
Can I Purchase The Products Without Becoming A Member?
You don't need to become a member of Flamingo Paperie to purchase the products.
How Much Does It Cost To Become A Flamingo Paperie affiliate?
If you want to take advantage of the business opportunity then there are 3 levels of membership.
Pack #1  – £45
Pack #2 – £95
Pack #3 – £200
What Is The Minimum Age To Become An Affiliate?
You have to be at least 18 years of age to become a member of Flamingo Paperie.
Can I Promote Flamingo Paperie Online Or In Publications?
Any promotions or advertising, direct or indirect has to be approved by the company owners.
However, selling on sites like eBay is not acceptable and will have consequences due to Copywrite issues with the artists responsible for the images.
Do I Have To Sell A Number Of Products In Any Month?
There is no minimum order and you are under no obligation to purchase a minimum amount within any one month.
You can order whenever you want and no requirement to reach certain targets.
However, if you want to qualify for bonuses then you will have to meet monthly volumes.
Is There An Alternative Way Of Making Money That You Recommend? 
There are many legit ways to make money online but joining a multi-level marketing business isn't one of them.
If you really want to earn an excellent monthly income then we would recommend 100% learning affiliate marketing.
Feedback, Comments and Subscribe
Anyway, we hope you enjoyed this Flamingo Paperie review and that we managed to answer most if not all of your questions.
If you have anything to add then please put your questions in the section below and we will get back to you.
Until next time, stay safe