Hi, I'm Mick and welcome to the Digital Profit Review
In the internet marketing space, we are seeing more and more of these new businesses coming on stream in the Forex, Crypto and Futures industry.
Digital Profit is just one of many that are trying to make a big impact and thought it was about time we checked them out.
So, if trading Forex or Crypto is high on your agenda and looking for validity about Digital Profit then you are definitely in the right place.
But, before we get started we'd just like to make a declaration that we are not associated with Digital Profit in any way.
That means what you are going to get from us is a true account of who Digital Profit really are and whether you should pursue this opportunity or not.
So without further ado, let's get started.
---
[Affiliate Disclosure: This Digital Profit Review has been thoroughly researched from information and testimonials that are in the public domain. This post may contain affiliate links which means we may earn a small commission, however, this won't affect what you pay!] 
---
Product: Digital Profit
Founder: Travis Bolt, Jeremy Reynolds
Website: www.digitalprofit.io
Product Description: Trading Forex, Crypto and Futures
Cost to join: $159.95 – $1499.95
Recommended: No
Summary: When it comes to trading the markets especially Forex and Crypto we always suggest finding a reputable broker.
But, what attracts people to these MLMs is the promise of big returns and nobody can promise this.
Maybe it's an additional income stream where you build a team through recruitment that appeals.
So, if you are brilliant at recruitment then this could be a better way of earning money since Forex and Crypto are extremely volatile.
Now what all these MLM companies will tell you is that they have the best "Bot" with the most advanced algorithm but we know that can't be true
As it's the brokers on the trading floors that have the most sophisticated "Bots" that money can buy.
Costs millions of dollars with massive software teams as a backup just in case anything goes wrong.
Guess what, these MLMs do not and the information they receive is far too late for you to make a consistent profit.
We have reviewed many of these business opportunities in the past and most of them just don't hang around long enough.
In the short term, you might make some money but then the excuses will come thick and thin that they are having software issues.
The next thing you know is that the business has folded and you have lost any money you invested.
There is no such thing as easy money and the risks far outweigh the benefits but if you want a cost-effective business opportunity.
Where risks are zero in comparison then you might like to take a look below.
Digital Profit Review – TOC
What is Digital Profits About?
Digital Profit is a multi-level marketing business that provides various ways to make money that was founded in February 2021.
The main concentration is on Crypto, Forex and the Futures markets and provides education which comes by way of a monthly subscription.
They have also joined forces with a travel site which you can join as a member where you can save as much as 65% on flights, holidays and car rentals and they also provide a range of health products.
Strange combination don't you think?
You have to question why all the other products and services when the main role of Digital Profit is trading Crypto, Forex and Futures markets.
The website is lacking many details especially important ones like who the founders are and this alone should put up a big red flag.
Here's a short promotional video…
Who Are The Founders of Digital Profit?
Well, this took a bit of digging around because there is no mention at all on their website of who the founders are, but we did come across Travis Bott and Jeremy Reynolds.
These 2 are the closest links to Digital Profit that we could find.
Why do people have to hide if everything is above board and legit?
If you come across this, and you will do quite often and if it's a make money opportunity you are looking for, then you should walk away.
After all trading Forex and Crypto is extremely risky and the addition of owners with shady backgrounds just adds to the risks.
Let's just elaborate on Travis Bott and Jeremy Reynolds to see where we stand with them.
Travis Bott in 2017 was linked to the company Divvee which was an illegal security fraud that you can read about here.
Again in late 2017 with another company through Wealth Generators.
In 2018 Travis Bott was responsible for founding Onyx Lifestyle which has no retailable products but promotes a certain lifestyle.
There is also a link between Onyx Lifestyle and Digital Profit.
This is when Jeremy Reynolds stepped on board and brought with him a large following.
The point I am trying to make here is to always research a company thoroughly because, in the long run, this could save you money and hardship.
Is Digital Profit a Pyramid Scheme?
One thing you will notice with Digital Profit is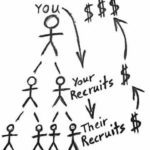 how many products and services they offer.
That sort of doesn't blend in with the Crypto and Forex theme and is a little confusing.
So what do we mean here?
Simply that many MLMs use products and services to hide behind to avoid attention from the SEC and FTP.
Based on this we can honestly say that Digital Profit is not a pyramid scheme although many will declare that they are.
A company would be deemed running a pyramid or Ponzi scheme if the main intention was on recruitment without any real products or services.
Meaning that the product or service had no value at all!
This type of operation is illegal in most countries and people go to jail for long periods of time.
Check out what the FTC has to say about it all.
Why aren't these MLMs getting closed down?
Simply because there are so many of them and it takes a lot of time for the FTC or SEC to investigate.
By the time the FTC gets around to investigating the company it has probably closed and re-opened doing the same things but with a different name.
Check out this short video for clarification…
Digital Profit Business Opportunity – What You Need to Know
As we have briefly mentioned Digital Profit is a bit of a mix and match and offers many products and services which we are going to gloss over here.
There is a video that explains Digital Profit on the website but unfortunately, this doesn't work or couldn't be found.
Cost to join Digital Profit
There are 3 membership levels
Plastic – $159.95
Black Stainless Steel – $799.95
24K Gold Plated – $1499.95
The higher the membership the higher the exchange account plus Wanderland Travel portal discounts also increase.
The products and services that Digital Profit provide…
Echo trading platform for serving Crypto, Forex and Futures markets

Echo trading academy
Sigma AI, the crypto trading bot
The automated digital real estate investment
Secure 1475, digital storage solutions
Access to health and wellness products from B-Epic
A multi-currency wallet plus Visa debit card which offers cashback
Wanderlust, the discount travel portal
BEpic Supplements
In April 2021 Digital Profit and BEpic joined forces.
REGENER8  – An anti-inflammatory and anti-ageing tea priced at $69.95
B-KETO – A weight loss product used when exercising at $99.95
Nutri-NRG – A weight loss product at $69.95
ACCELER8 – Weight loss capsules at $69.95
B-SLIM – Mango flavoured weight loss supplements at $59.95
ECHO Trading signals 
Digital Profit provides education in the form of a monthly membership…
Echo Broadcasting gives you an insight into long and short-term strategies.
With FX Signals you get a combination of FX, Stock and Crypto trading signals on a day to day basis.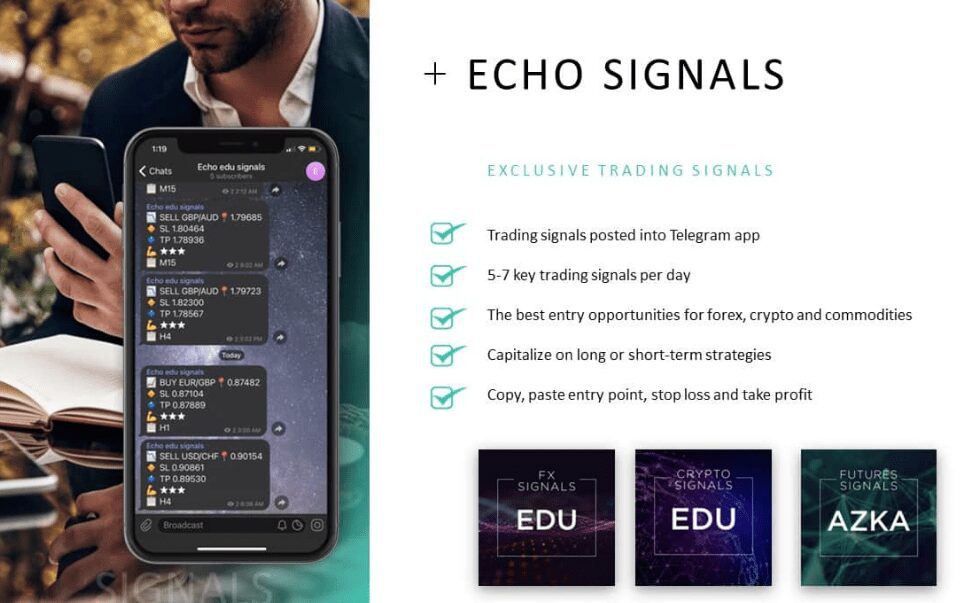 FX Signals – 5/7 trade ideas weekly priced @ $49.95/month
Stock Signals – $49.95/month
Crypto Signals – $59.95/month
Sigma AI is Digital Profit's crypto trading bot and passive investment scheme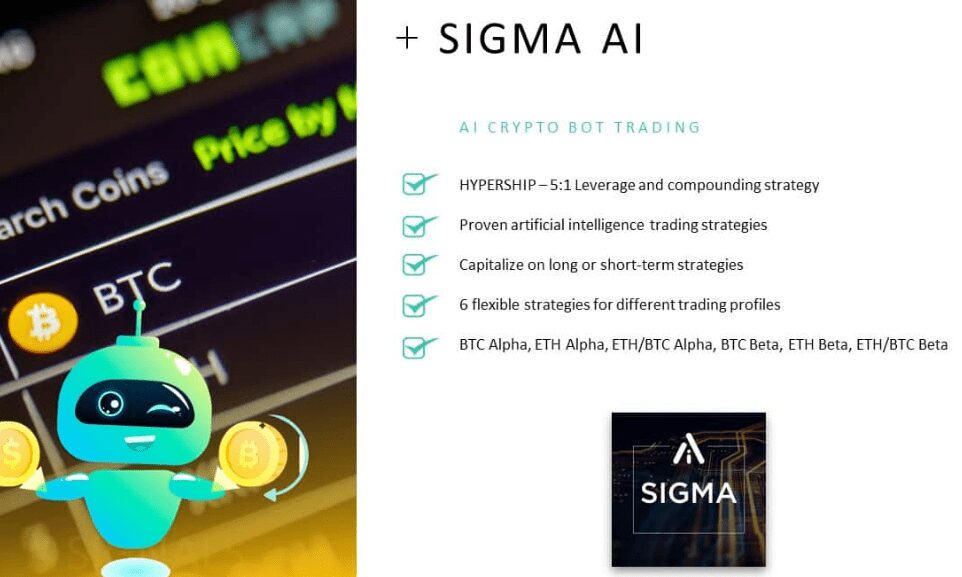 Sigma AI Single Strategy – Access to 1-6 AI strategies @ $99.95/month
Sigma AI All Strategies – Access to all 6 Ai strategies @ $129.95/month
Digital Profit Compensation Plan
Compensation plans can be over complicated in nature and for what should be an obvious reason.
They tend to make you think that what you are getting is something better than what you are actually getting.
That is why we aren't going to get into the compensation plan because they have a tendency to change at any time.
Are Digital Profit affiliates actually making money?
The jury is out on this one simply because the company is relatively new and therefore not enough data to work from.
What we can tell you with MLMs in general and that the top 1% is where the real money goes.
Meaning that 99% do not make enough to replace a full-time job.
For further details on the numbers, you can read about them on the Federal Trade Commissions' website here.
Is Digital Profit a SCAM?
Unfortunately due to the length of time that Digital Profit has been operating there isn't enough data available.
To determine whether Digital Profit is a scam or not.
There are enough red flags showing about this business that would cause us to not recommend this to anyone.
We know through reviewing many other Crypto/Forex multi-level marketing companies that it is only a matter of time before the business folds.
But if you are looking for a legit opportunity that won't cost you a dime to look with no credit cards either click the link below.

What we Like About Digital Profit
There really isn't anything we like about Digital Profit.
What we Don't Like About in This Digital Profit Review
We found a lot of problems with this business opportunity

which you should be aware of and whilst we can only give you our findings.
Only you can decide whether the risks are worth taking.
We have highlighted what we thought were the main issues but we could have displayed so much more.
Total lack of business information on their website such as who was the founder. No income disclosure.
The main video on the website home page which we presume was to explain how things worked didn't as it couldn't be found.
The founder Travis Bott who took some time to find comes with plenty of baggage.
There is a mix of products that have nothing to do with trading Crypto, Forex or the Futures markets.
Which leads us to believe these products are there to hide behind. A classic pyramid scheme in disguise.
Digital Profit was registered in Singapore but the headquarters are in Utah, US obviously to avoid regulations.
Multi-level marketing businesses are built on recruitment and once crypto takes a hit like it always does then excuses will come to avoid making payments.
Once this happens then people will leave and the company will fold.
Many accounts totally hundreds of thousands of dollars in losses due to the Digital Profits bot. This aired on various sites around August time.
These losses range from $45k to $100k.
Digital Profit Review – Final Thoughts!
Digital Profit has a complex setup but at the end of the day are they just a pyramid scheme in disguise?
We hope we have provided you with enough information to make a judgement call on whether to join Digital Profit or not.
There are far too many red flags that are there in plain sight for everybody to see.
We can't stress enough that thorough research is required when seeking out any business opportunity.
It doesn't take much time and it will save you a potential fortune in the long run and less heartache.
There are no shortcuts to becoming rich, take it from me we have tried.
However, if it's a genuine business opportunity with no risks and is extremely cost-effective.
Then we'd love to share with you what we do to consistently make a mid 4 figure monthly income in the next section.
However, you are under no obligation to look.
Where do we go From Here?
Multi-level marketing is a business model that doesn't sit right with us.
Not because we have anything against them because they do work for the minority.
But, we have tried them in the past and they weren't for us because we never earned a dime and wasted a lot of time.
But we did find a way to make money online through affiliate marketing.
If you want to take a look at what it costs us daily then you can by clicking here.

Feedback, Comments and Subscribe
Ok, guys, we hope we haven't burst your bubble with Digital Profit.
Maybe you have experience with Digital Profit in which case we'd love to hear from you.
Any questions then please leave them in the section below.
Until next time, stay safe