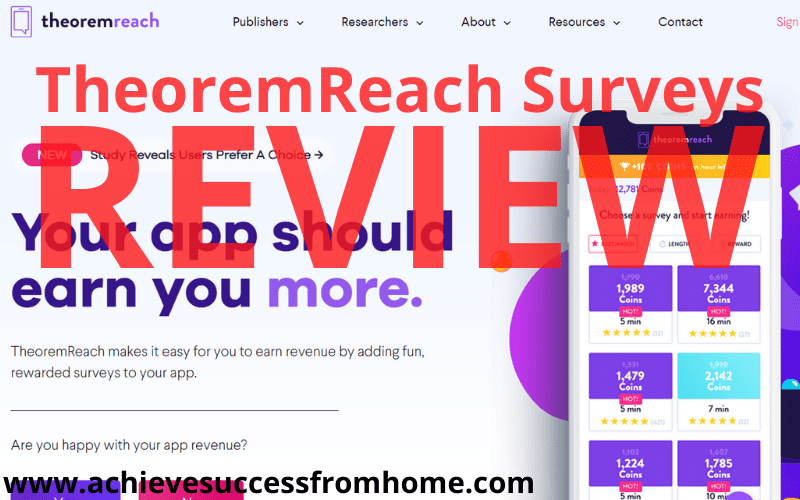 Welcome to the
TheoremReach review
Paid survey sites have been the rage for some time now, some ok and some really bad so which category does TheoremReach fit into?
Making money online is not easy and maybe that's why these survey sites attract so many people to them.
The problem with most of them is that they can waste your time and time is precious.
One minute you are taking a survey and the next you are been thrown out and told you didn't qualify.
So today we are going to be looking at TheoremReach to see if they fit into your needs.
It's good to see that you are researching these opportunities first.
It shows me that you are looking for legitimate make money online opportunities.
Rest assured, I am not affiliated with TheoremReach in any way and therefore won't find me pitching to you.
I am however here to give you an unbiased review of TheoremReach so you can decide whether this company is worth your time or not.
So, without further ado, let's get right into that.
---
[Affiliate Disclosure: This post may contain affiliate links which means I may earn a small commission if you purchase anything through one of the links. However, this will not affect what you pay!]
---

Product: TheoremReach
Founder: Tom Hammond
Product Description: Market research – Survey site
Website: www.theoremreach.com
Price of product: Free to join
Recommended: No
Summary: TheoremReach is a market research company that provide surveys so that you and I can hopefully make a little money.
However, the problem with most of these sites is that they can leave you hanging on and waiting unnecessarily.
Once you have filled in all your personal details you are then put into categories to best suit each individual.
This is supposed to help them select the best survey for you, however when you are given a survey to fill in, however long it takes.
You are often thrown out of the survey saying that you didn't qualify or words to that effect.
It leaves many frustrated and this can be seen on various review sites like Trustpilot etc.
Why this happens is beyond me especially as they already have your personal details to match the surveys.
But, for those who do qualify the earning potential is very low.
A survey site that you may not have heard of is Swagbucks, they do have a good following with plenty of positive things said about them.
We all have to start somewhere and these survey sites were exactly where I started, but frustration and losing the will to live sort of gave me a kick up the backside.
That's why I decided to find better ways to make money online, but for me finding the right training was essential.
Just think in 12 months time you could be running a successful 4/5 figure monthly income, but it is not going to be given on a plate.
It takes hard work, just check out these success stories before you decide to click out.

---
If you are sick and tired of SCAMS, Pyramid schemes, MLMs, recruiting, having to purchase stocks, haggling family, friends and customers. Looking for a proven method of making money online, then check out my #1 recommendation. 
---
Internal Summary and Navigation
---
What is TheoremReach about and who are the Founders?
Market research is big business online which is evident by the number of survey sites you can find.
This enables companies to save big money with their marketing campaigns by targeting the right products for the right people.
TheoremReach is such a site where members are able to make some money taking surveys.
They also focus their business primarily on the mobile phone industry.
The surveys are allocated to the TheoremReach members based on personal information that you are asked to give prior.
TheoremReach has its own survey router which basically connects you to the 3rd party sites where the surveys are allocated.
Once you have completed the survey then theoremReach are paid an amount by the 3rd party site and you are given a percentage.
The whole premise is based on the affiliate marketing business model which explains it a little here.
Who is Tom Hammond?
Tom Holland is the founder of TheoremReach which started way back in January 2014.
He is also the co-founder of UserWise which is a company that helps extend the life of your mobile computer game, whatever that means.
But I get the feeling that they use this platform to send offers, surveys and a host of other things to keep you active on your mobile.
Check out his Linkedin profile here for more details about him.
---
How does TheoremReach

 W

ork?
TheoremReach is free to join like all survey sites usually are and you could be started in a couple of minutes.
Once you have signed up then you have to fill in a questionnaire which basically allows them to match the type of survey they send out to you.
The premise is to qualify for a survey and to be honest these surveys do not come around often enough.
This means the pittance you can make from using this platform is very low, but the way around this is to join other survey sites which is what others do.
Once TheoremReach matches you with a survey then they will connect you with the 3rd party provider.
What is very annoying which appears to be common practice amongst these survey sites is how they treat their members.
When you eventually start your survey which can be a few minutes to as long as 20 minutes and more.
Partway through the survey and for what seems no apparent reason they will block you and end the survey that you are participating in.
The reason they give normally is that you didn't qualify for the survey and this frustrates the hell out of people, hence why the negative reviews on Trustpilot and other review sites can be found.
There is a figure that bounces around the community that for every 10 surveys you qualify for you will end up completing between 1 and 3.
---
How much can you make with TheoremReach?
TheoremReach is not one of the survey sites that pay well.
In fact, all the survey sites that we have reviewed in the past tend to fall into that category.
Having said that though, some people coming from certain countries are happy just to make a few cents here and there and sites like TheoremReach know this.
However, these sites do tend to exaggerate the amount that you can earn.
The hourly rate is usually somewhere in the region of $1-$3 although some will say more, this is only a guideline based on an average.
But you really can only go on that figure if you received a number of surveys every hour and that I can assure you will never happen.
If you make between $50 and $100 a month I think you are doing well and that's why many people sign up to several of these sites.
That's if doing surveys is your thing, but for me, I have better things that I can do with my time.
Another thing that happens all the time is that they attach a payout cost to the survey so you know what you'll be earning.
However, if/when you complete the survey you often will get a fraction of this amount.
Say the survey was down at $1 I see people making something like $0.20 which in this case is a fifth.
Some of these surveys can go on for as long as 20-30 minutes too.
This is why you see so many negative things said about them and why people jump ship only to find the same thing happening elsewhere.
Is this the type of life you are really wanting for yourself?
---
Who is TheoremReach

 F

or?
Anybody who is looking to earn some extra cash although you tend to find the younger end, such as people still at school and university.
Just trying to get by.
Another thing to watch out for is that many of these sites are country dependant so check first otherwise you might waste time looking.
They tend to be location dependant also, so if you live out in the sticks then you may not qualify for that many surveys.
---
What I like about TheoremReach
I am not a lover of these survey sites because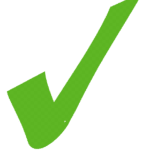 I believe the owners take advantage of their members which is certainly not a good thing in my book.
Free to Join
Well, it won't cost you a dime to at least take a look but be warned.
---
What I don't like about TheoremReach
There are always more negative
things to say about survey sites although some people will not agree with me here.
Life is short and you should be looking at the future because before you know it, it will be there.
Poor Earning Potential
If you are able to earn around $100 a month then I would say you are very fortunate, but a more realistic amount would be in the $50 region.
Terrible Support
Support is always an issue with these companies as can be seen by the number of people who work for them.
They just don't have the resources to lend out to support and can take some time to get a response.
Dissatisfied Members
Always check review sites before joining that way it could save you a lot of time.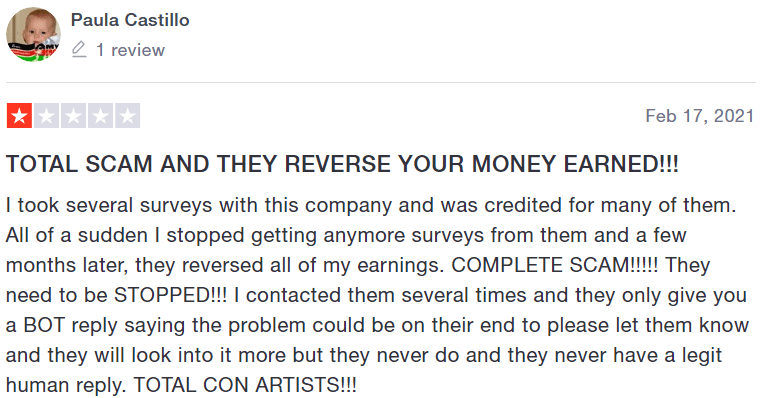 The Survey Rejection Rate is High
This is a weird one for me.
Before you start taking surveys you have to fill in a questionnaire and why you are rejected for not qualifying is beyond me.
---
Is TheoremReach

a SCAM or LEGIT?
This all depends on the person because w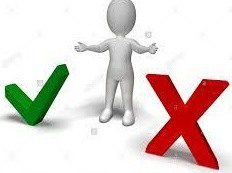 e all have different views on what the word scam means.
Many are too flippant with the term and I can understand why at times with the frustration these sites bring to the table.
Having said that though, TheoremReach is a legitimate site where it is free and you can make some money however small it may be.
I know it isn't costing you money but it is costing your precious time which in my books is more important.
---
TheoremReach Review

: Final Thoughts!
I guess we have covered most of the important
things about TheoremReach.
I do know where people are coming from with survey sites like this as I have been down that road myself.
Although those days are well in the past, if you want to try TheoremReach out then give it a try but I think you will be disappointed.
If you really want to get to grips with learning how to build a successful passive online business then you can ask me questions in the comments section.
That said, why not check it out for yourself by clicking on the link below.
This is definitely not some BS opportunity or anything like it; it's a genuine training company that keeps producing successful people.
We mentioned affiliate marketing earlier and that's what this training is all about.
This is certainly the way to get away from these survey sites, or maybe you do actually enjoy them.
Whatever the reason, but 12 months down the road and you'll wonder what all the fuss was about and besides it's free to join so you have nothing to lose.

This is a training platform I joined a few years back and I can tell you for certain I will still be a member in another 10 years time.
What I will tell you is that it takes a lot of hard work and that it isn't some "get-rich-quick-scheme" so don't expect to have overnight success.
Be prepared to work hard.
Success comes to people who are prepared to put in the time, be consistent but especially patient.
However, this is a very rewarding business to get into which you can do anywhere you like.
---
Feedback, Comments and Subscribe
Hope you enjoyed this TheoremReach review and if you did feel free to share it amongst your family and friends.
Any questions about the review or maybe you are or have been a member of TheoremReach, in which case we'd love to hear about your experience.
Maybe you had a good experience and you want to state a few facts of your own.
Anything at all, then please put them down in the comments section below.
Until next time, stay safe.